The Witcher Season 2 Proves Yenn Vs Triss Doesn't Matter
I have always been a Yennefer girl. Even though my experience in actually playing The Witcher is fairly limited compared to some of my colleagues who have completed the game multiple times, the Yennefer vs. Triss debate within the fandom has transcended just being a personal choice you make in your playthrough and has become part of your pop culture identity. Witcher fans would roll their eyes at the suggestion, but Yennefer vs. Triss is just Team Jacob vs. Team Edward for people who made fun of Team Jacob vs. Team Edward. After The Witcher season two, however, my answer for Yennefer vs. Triss is now a firm 'both' – just as it would be for Jacob and Edward.
When I was putting together my thoughts on The Witcher's second season, I was sorely tempted to write a piece all about Yennefer instead. I still might – I adore Anya Chalotra's version of the character and find it odd that so many people have taken one look at her skin colour and written her off – but the framing will be different. Yenn 'beat' Triss this season was my original thought. Yennefer had the benefit of leading season one, while Triss had to make do with a bit part until midway through the second, and it's true that I enjoyed the Yenn scenes more than the Triss scenes, but I no longer want to pitch them against each other. It's a compulsion we all have in media, fighting over the best Mass Effect squadmate, the best Taylor Swift album, the best Spider-Man. It doesn't matter that it's Liara, Red, and Tom Holland. What matters is that there are so many worth celebrating.
Related: 14 Years On, Ex-Witcher Devs Call The First Game "A Miracle"I don't go in for schmaltzy forced positivity. Read the rest of my stuff, you'll see. I think critics should critique, and there are definitely elements of The Witcher worth critiquing that I'll break down later in the week. But seeing Yennefer and Triss on screen together, the idea of tearing one down just to lift the other up feels hollow. The real winner here is us.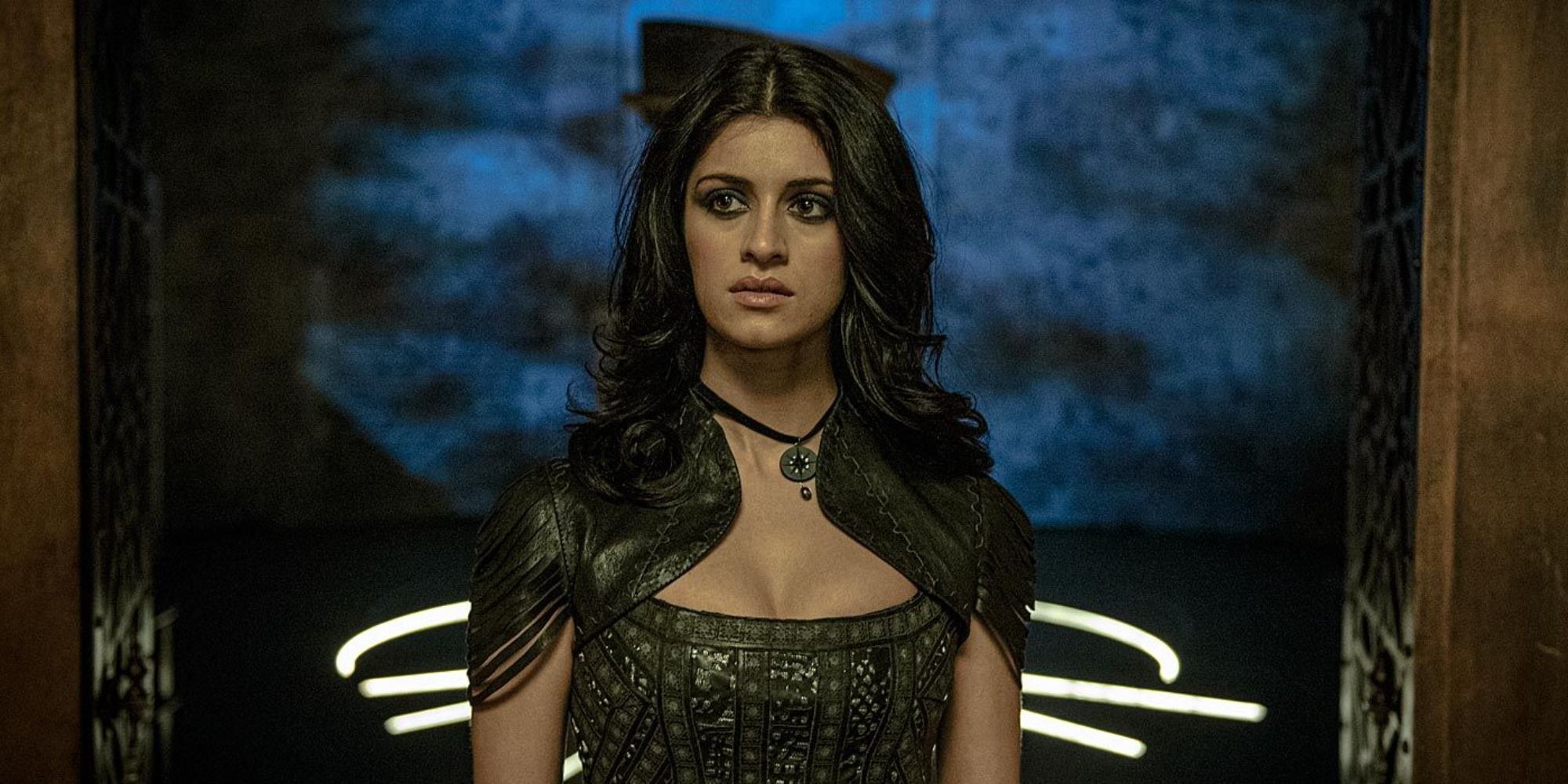 I've never read a page of The Witcher novels. I'm sure those more learned than I will have noticed something off in how Netflix has brought the series to life. But as a fan of the game, an adaptation with far more pop culture relevance than the source material, Netflix's show feels as close to perfect as you could get. It never feels laboured or rushed, the fan service never feels noticeable or forced, and the main cast are all recognisably the characters from the game while leaving room open to each actor's interpretation. Now that season two is all in one, far less confusing timeline, it's much easier to follow episode to episode too.
If you're a Yennefer fan, you've had your fill. She stole the show in season one, and while season two saw Ciri take more of the spotlight, Yenn is more layered this time around, no longer constantly pulling away from her origin story, but able to run across the story wild and free. Meanwhile Triss, though fleetingly present in season one, is finally afforded the influence and screentime her standing in the fandom warrants. The Witcher is a rarity in video games, in that it is ruggedly masculine (see: Henry Cavill), dark, gritty, violent, and yet celebrates women. There are plenty of games similar in tone to The Witcher, but few that have three women (Ciri, alongside Yenn and Triss) amongst their most notable and popular leads.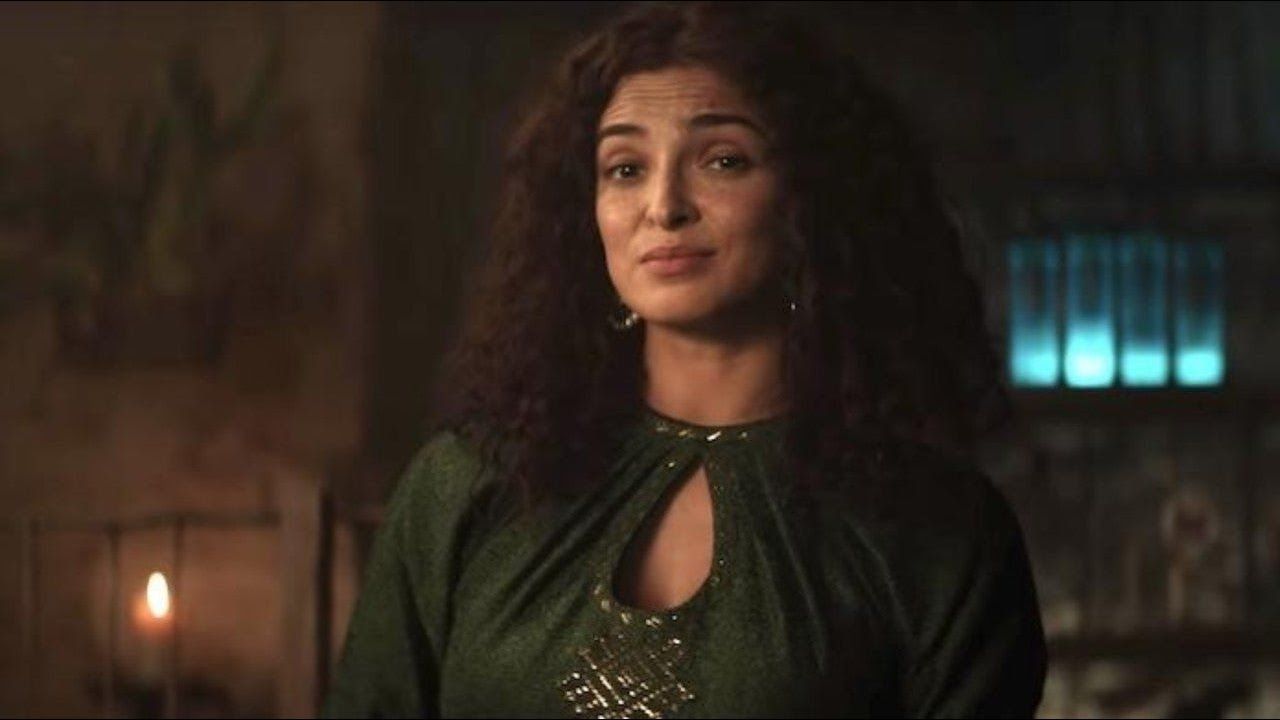 Had I written my original idea, I would have had the space to talk about seeing a different side of Yenn, both in caring for Ciri, in softening around Geralt without losing herself, and in how the corruption takes control. But I would have had to do this while keeping Triss down, and that would have meant pretending her scenes were dull. In fact, Triss is key to the very point I've just made – she provides a specifically feminine presence in the series, less the femme fatale of Yennefer and more of an inspiration to Ciri that she can retain what it means to be a girl and still be strong. If, as many predict, Ciri is to be the future of The Witcher longterm, then a character like Triss is crucial in laying the groundwork for exactly who Ciri will become.
It doesn't matter who your favourite is. Keep debating it if you want to, but the fact they're both here, and both delivering, is only good news for the future of The Witcher. My heart will always belong to Yennefer of Vengerberg though.
Source: Read Full Article