The Lack Of EA Play Integration In Game Pass For PC Is Baffling
I know for a fact that EA Play came to Xbox Game Pass for PC this month. On March 17, we reported that Game Pass was getting over 60 new games thanks to a deal between Microsoft and EA that brought the entire EA Play catalog to Game Pass. The problem is, when I search for Star Wars: Squadrons, Dragon Age 2, or Mass Effect: Andromeda, nothing shows up. For more than a week, the Xbox App has made no mention at all of EA Play or the 60+ new games. I was starting to feel like I was losing my mind. Then, this week, the Xbox App on my PC updated, and things got even stranger.
It turns out that yes, your Game Pass for PC (or Game Pass Ultimate) subscription does entitle you to the entire EA Play library (formerly Origin Access) but just not through the Xbox App where you find the rest of the Game Pass games, and not in Origin (the EA desktop app) either. To access the EA Play library through your Game Pass subscription, you need a brand new launcher called EA Desktop. Are you confused yet? I certainly am.
The EA games you can play through Game Pass still do not show up in the Xbox App when you search for them. If you type in "Fallen Order" or "Titanfall 2," you won't get any results. However, sometimes these failed searches will provide a link that says "Searching for an EA game? Click here to view EA Play games in Xbox Game Pass for PC."
That link will open a page to the EA Play library within the Xbox App where you can see a list of many, but not all, EA Play games. From there you can also follow a link to download EA Desktop. The list of games in this app is unsearchable but organized alphabetically, so at least that's something. If you click "Install" on any of these games, the EA Desktop app will launch instead.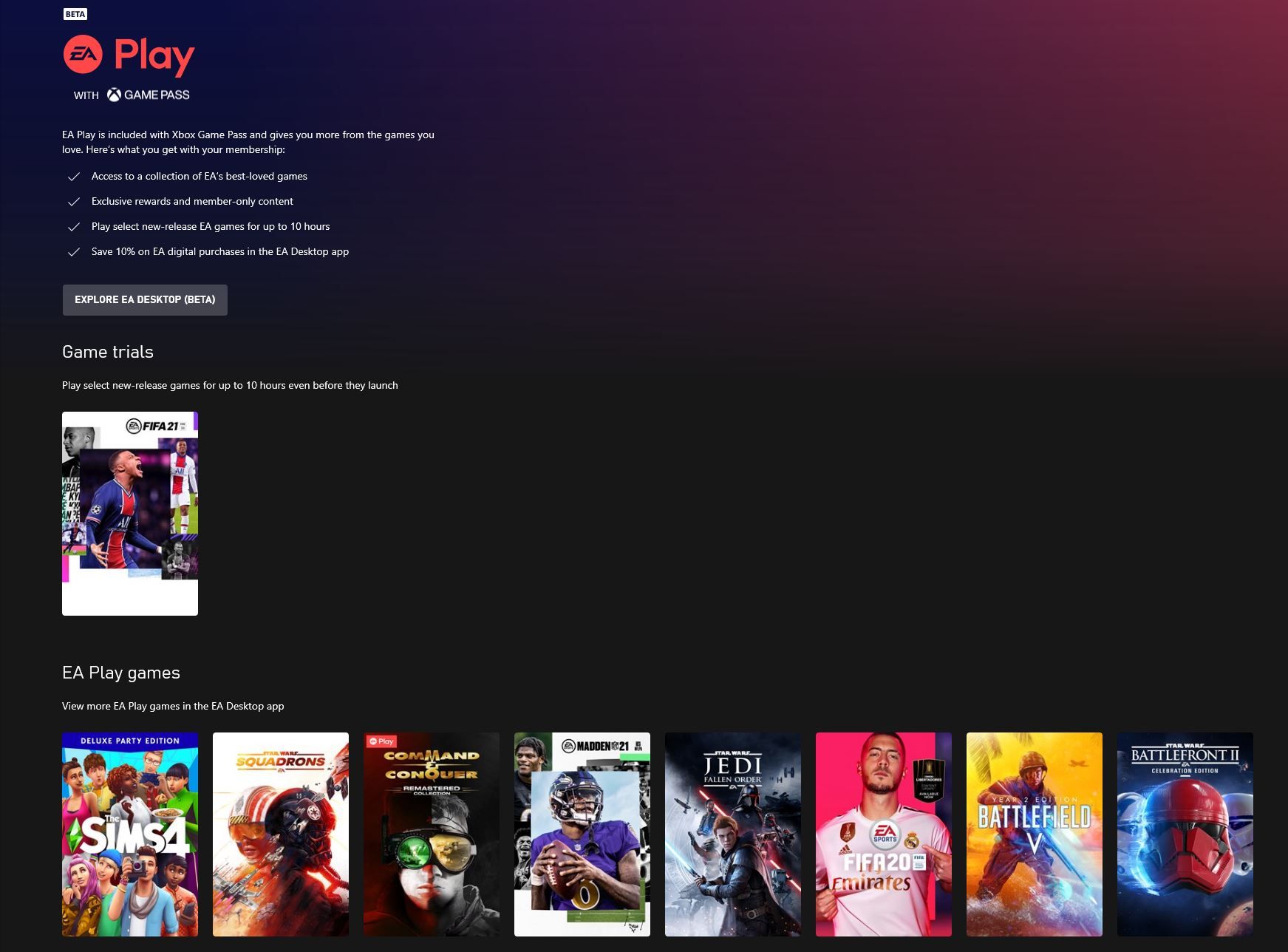 In this new app, you need to link your Microsoft account to your EA account before you can access any of the games. There should be a pop-up at the top that leads to a Microsoft log-in screen, but the process hasn't been that simple for everyone. I've had to re-link my account three times so far, and other people are finding an issue with their User Account Control settings in Windows that prevents the Xbox App from opening the EA Play app. Eventually, I figured it all out and I've been able to download some games from the EA Desktop app, but after all the trouble I just have to stop and wonder, what is it all for?
When I launch the Xbox app on my phone, the entire library is there. I can play Battlefront 2 without needing to load into another app, the whole EA Play library is integrated into the Xbox App. When Microsoft added 20 Bethesda games to Game Pass last month, the entire collection was just added to the app library like any other game. The only games you can't just download and play through the Xbox app are the EA Play games, and what's worse is you can't even search for them. You need to browse both apps side by side to find all the games. It's not user-friendly, and it seems like a pretty anti-player strategy on EA's end for a couple of reasons.
Not all games are available for Game Pass subscribers. EA Play has two tiers, Play and Play Pro. Play Pro is the new version of Origin Access Premier and provides access to brand new EA games day-and-date with release.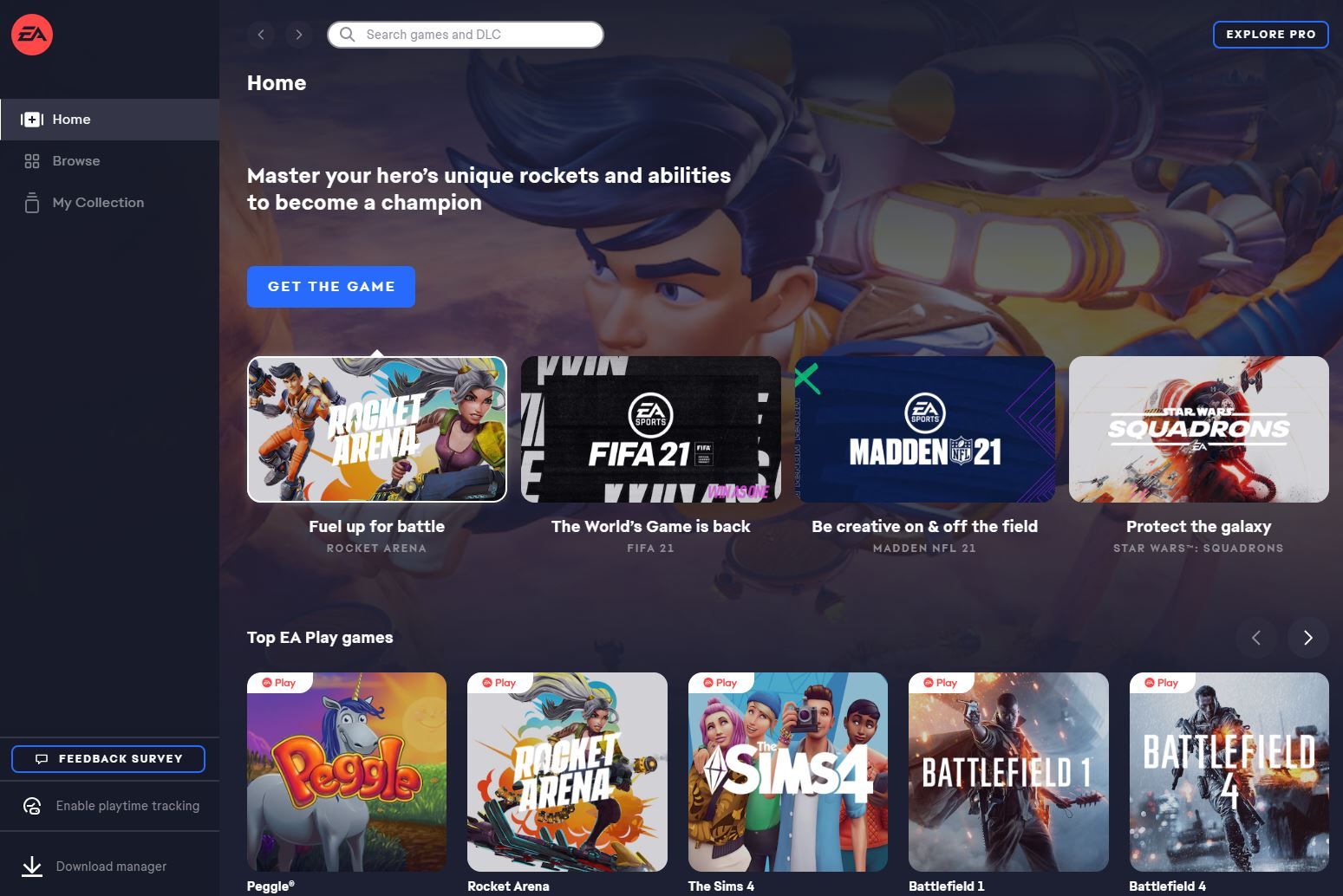 It isn't just the newest games that are locked behind Play Pro though. Games like The Surge 2, Darksiders 3, and Two Point Hospital also require a $15/month subscription, and they're not even new. To make matters worse, A Plague Tale: Innocence is included with Game Pass AND EA Play Pro, so it's conceivable that someone might subscribe to Play Pro through the EA app to download A Plague Tale without realizing they could have downloaded it for free through the Xbox App. It's maddening.
It would be one thing if EA Play Pro was exclusively offering new, EA-published games, but Endless Legend, a game published by Sega, is locked behind the EA Play Pro paywall while it's available for free on Game Pass. The more you look into this EA Play deal with Game Pass the more confusing and frustrating it gets. I almost wish the games weren't part of Game Pass at all if they can't be baked into the Xbox App like every other Game Pass game. I feel like EA is trying to upsell me with things I already have. It's technically better than nothing, but not by much.
Next: EA Mocks Battlefield Leak By Comparing It To Spaghetti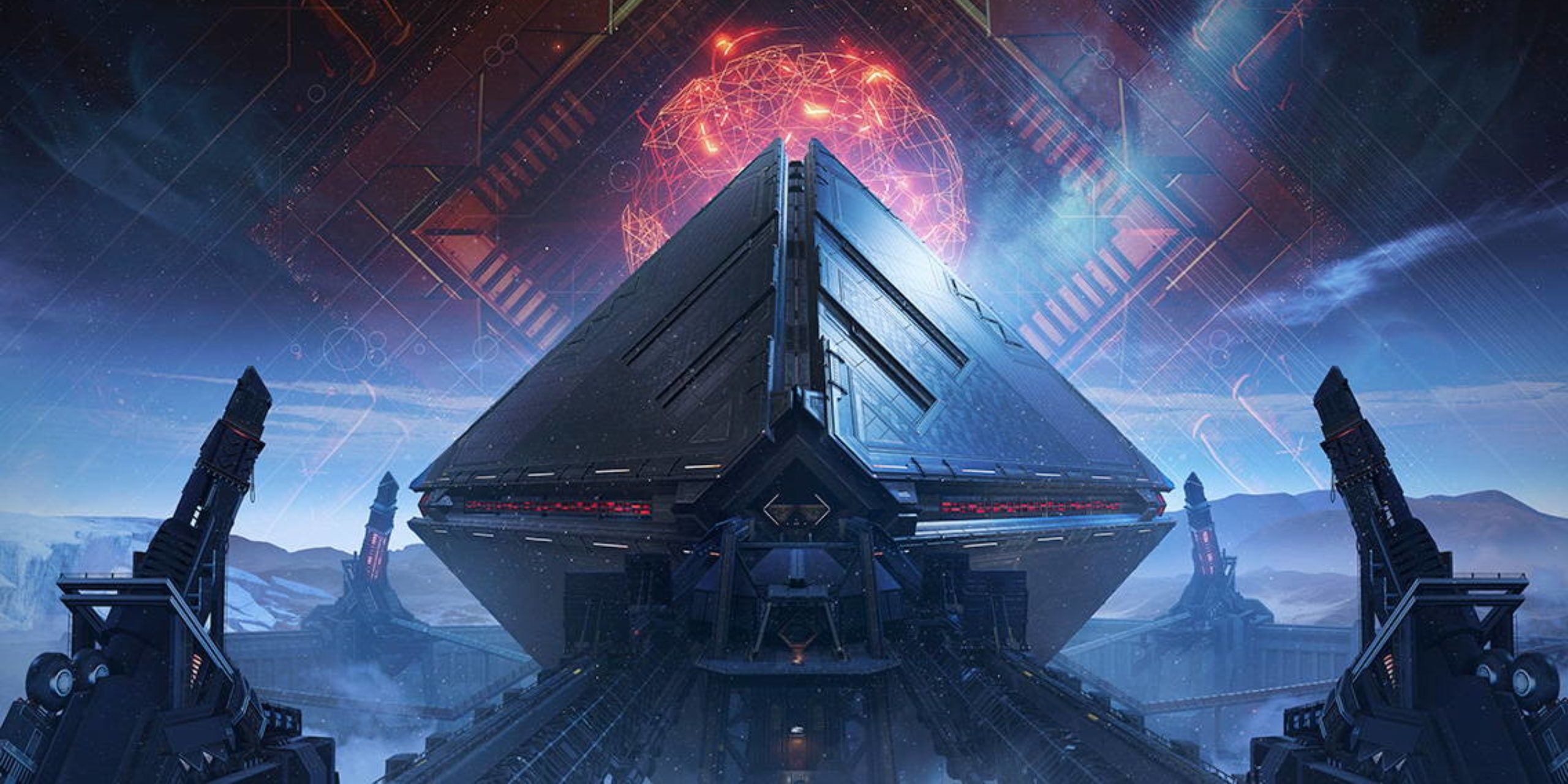 TheGamer Originals
Xbox
PC
EA
Game Pass
EA Play
Xbox Game Pass for PC
Eric Switzer is the Livestream News Editor for TheGamer as well as the lead for VR and Tech. He has written about comics and film for Bloody Disgusting and VFXwire. He is a graduate of University of Missouri – Columbia and Vancouver Film School. Eric loves board games, fan conventions, new technology, and his sweet sweet kitties Bruce and Babs. Favorite games include Destiny 2, Kingdom Hearts, Super Metroid, and Prey…but mostly Prey. His favorite Pokémon is Umbreon.
Source: Read Full Article