The Big Question: What Game Have You Put The Most Hours Into?
Welcome to The Big Question, a new weekly feature where TheGamer's editors get together to answer a Big Question. It's self-explanatory, really. This week we're talking about the video games we've spent the most time playing, from gargantuan timesink MMOs to day-devouring farming simulators. Think of everything we could have achieved…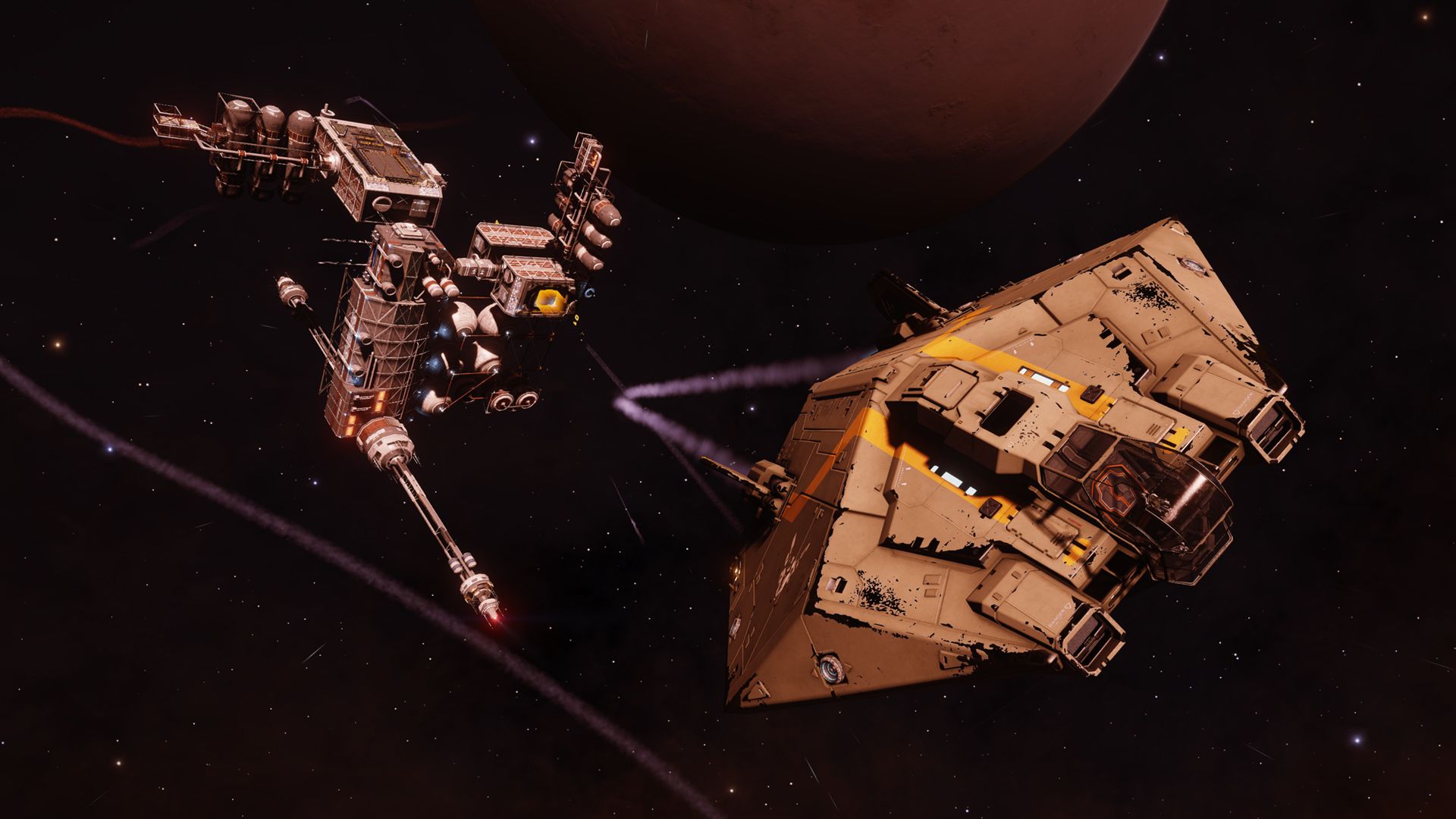 Andy Kelly, Features Editor
When it comes to video games, I'm a dabbler. I don't think I've ever invested more than 200 hours in a single game, but Elite Dangerous is up there. Whenever I get into Frontier's irresponsibly deep space sim, I get into it hard. Most of my playtime has been spent trading, which involves a lot of uneventful space travel. But the ships feel so damn nice to fly, especially with a flight stick, that I don't mind how dull it is. It's also a great game for zoning out with a podcast, which might account for many of the hours I've logged.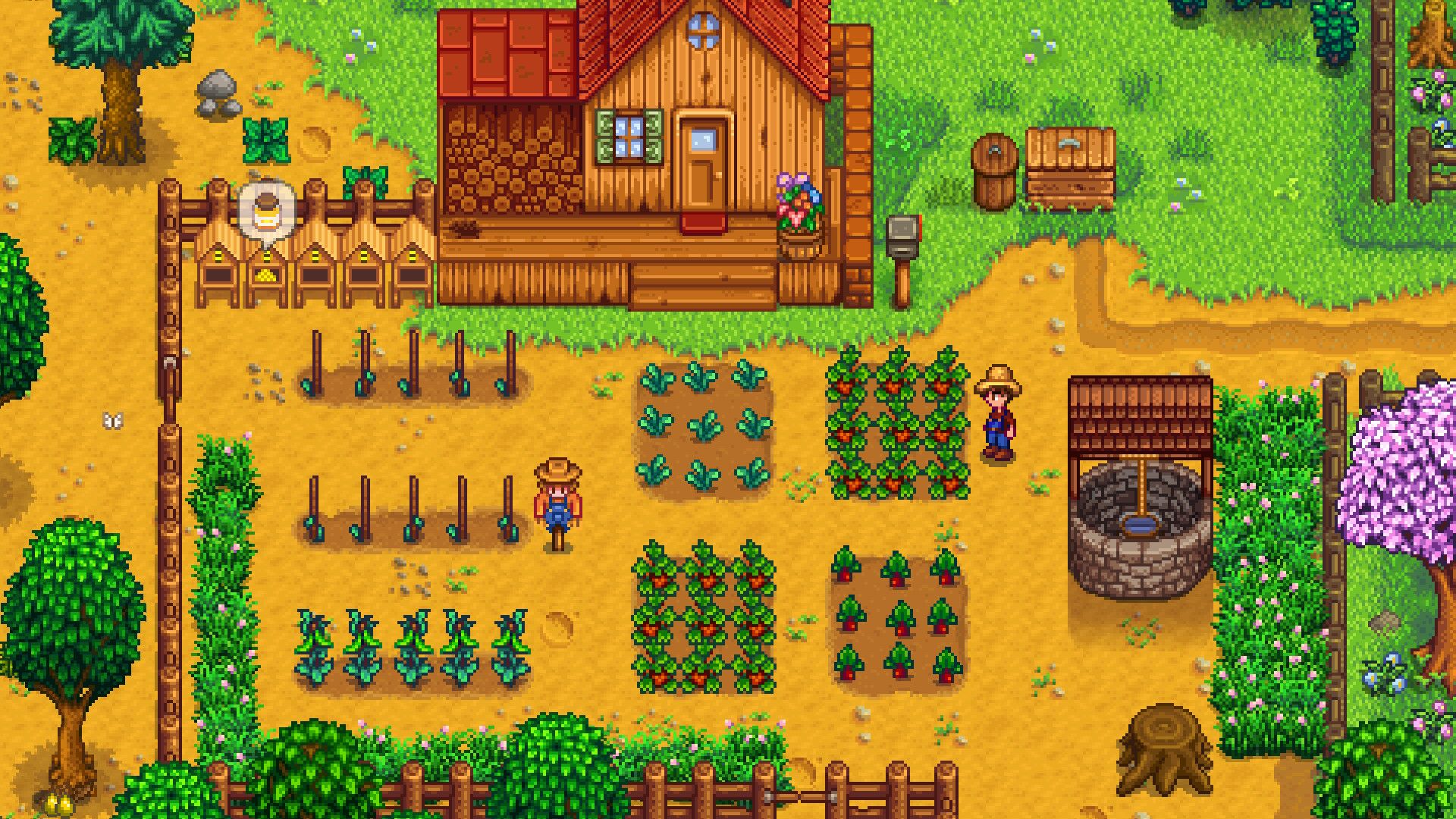 Jade King, Lead Features Editor
This is a super predictable answer, but I have to say Stardew Valley. The masterful farming and flirting simulator came out while I was at university, giving me a perfect excuse to bunk off a degree I absolutely didn't enjoy. Instead of dragging myself to lecture halls I'd sit in my living room chatting with friends while building the sickest farm imaginable, becoming the cute lesbian groundworker I've always wanted to be. I've lost count how many times I've bought Stardew Valley on a new platform, only to start a new game and relive it all over again. Nothing beats the feeling of growing a big pumpkin either. Thicc ass boi…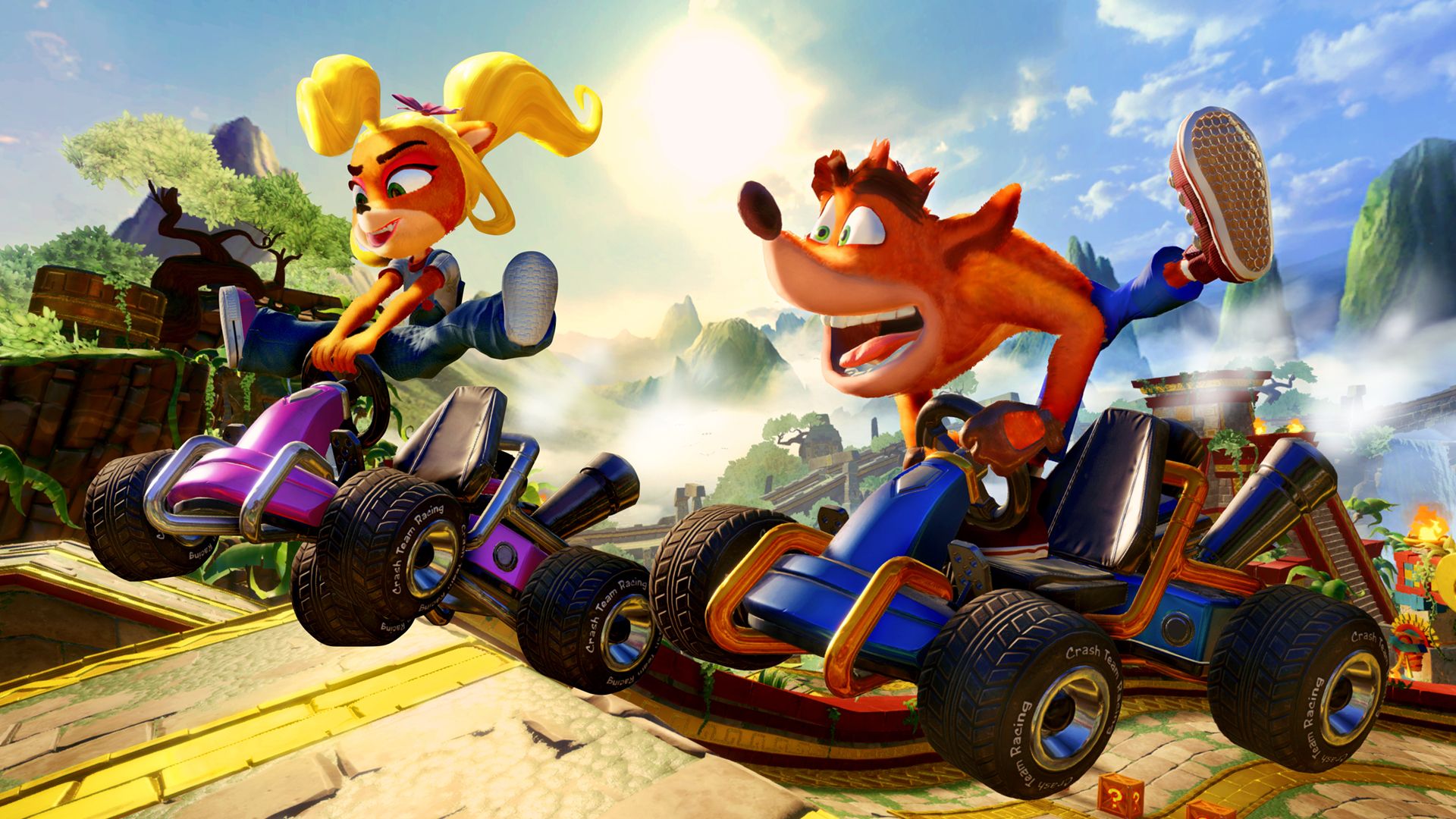 Stacey Henley, Editor-in-Chief
I don't play a lot of liveservice games that keep you coming back to them eternally, so this is a tough one to answer. Across the whole series, it would be FIFA, but I've been playing since '99, so I'm not sure it's fair to bundle 24 games together and just add them up. I've played Mass Effect and Dragon Age multiple times too, and as big BioWare long bois, they might have the edge. In the spirit of the question though, in terms of a game I have consciously sat in front of and poured hour after hour after hour of my life into, it has to be Crash Team Racing: Nitro Fueled. With a year's worth of Grand Prix events to grind through to unlock legendary Crash Bandicoot characters like The Girls Who Used To Hand Out Trophies, The Panda From The App Game, and Big Norm, who could resist? 1v1 me on Deep Sea Driving, scrub.
Rhiannon Bevan, Lead News Editor
Stacey already explained why Nitro-Fueled keeps you hooked. It's an already great racer – the best one ever made, in fact – with a bunch of liveservice elements chucked on top to keep you logging in. However, as much as I love its gameplay, I can't stand the microtransactions and storefront. So that means I keep pouring an unholy amount of hours into the original. It was the first game I played, and I never stopped. My brothers and I would get into physical fights over who had the Sewer Speedway time trial record, and honestly, I think we still would. I can't track how many hours I've put into it, and at this point, I don't want to know.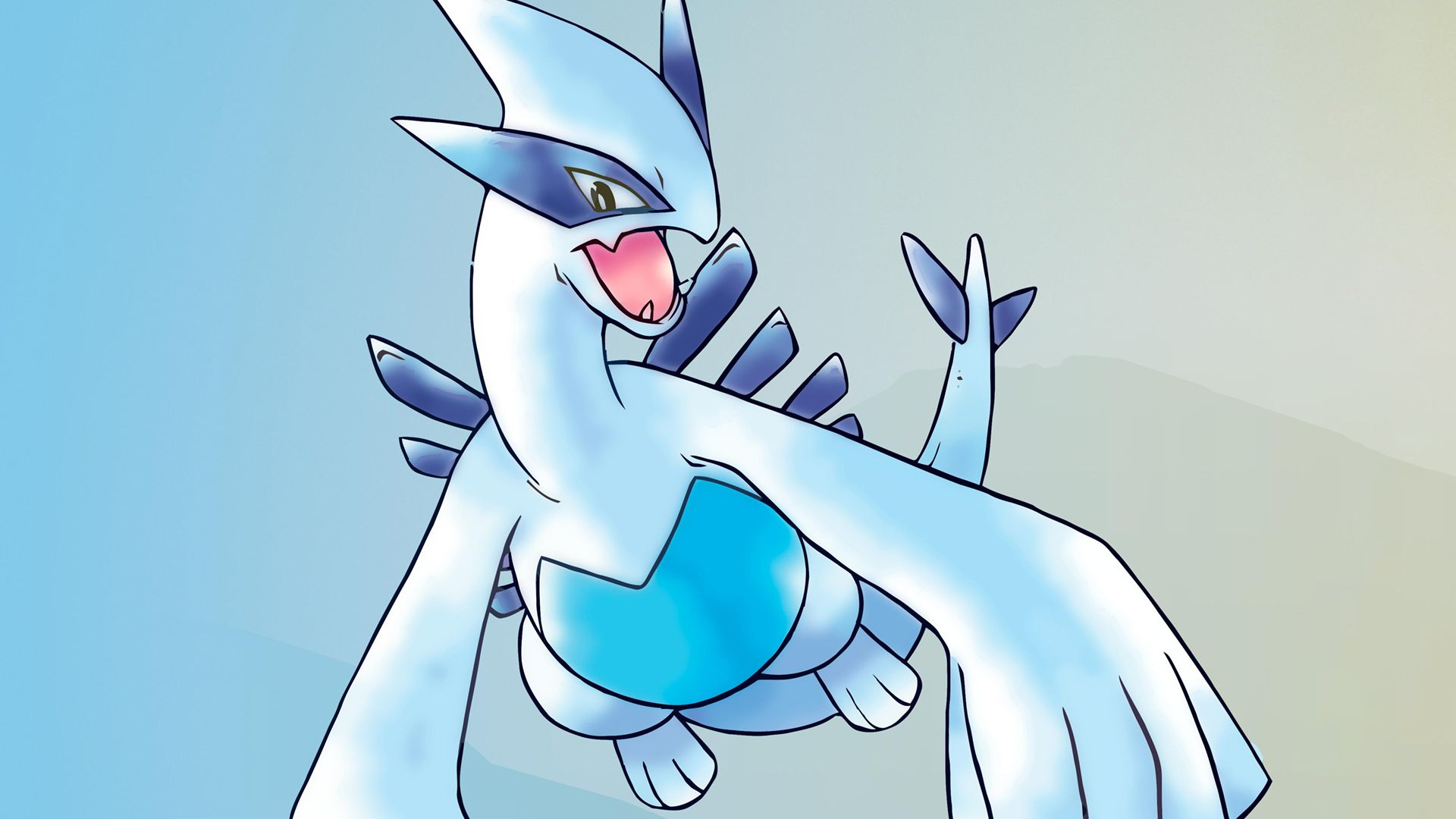 Ben Sledge, Features Editor
When I was but a baby gamer, me and my brother shared a GameBoy Advance with two games, Super Mario World and Pokemon Silver. Together, we ended up maxing the clock in the latter, putting us at a minimum of 1,000 hours—and seeing as I'm the elder, I probably clocked most of those. I still cherish the time I spent with Typhlosion, imaginatively if strangely named PkmnPink, as we wandered Johto just vibing. We didn't even complete the Pokedex as we didn't have anyone to trade with, but it didn't matter—we were adventurers, trainers, Pokemon masters.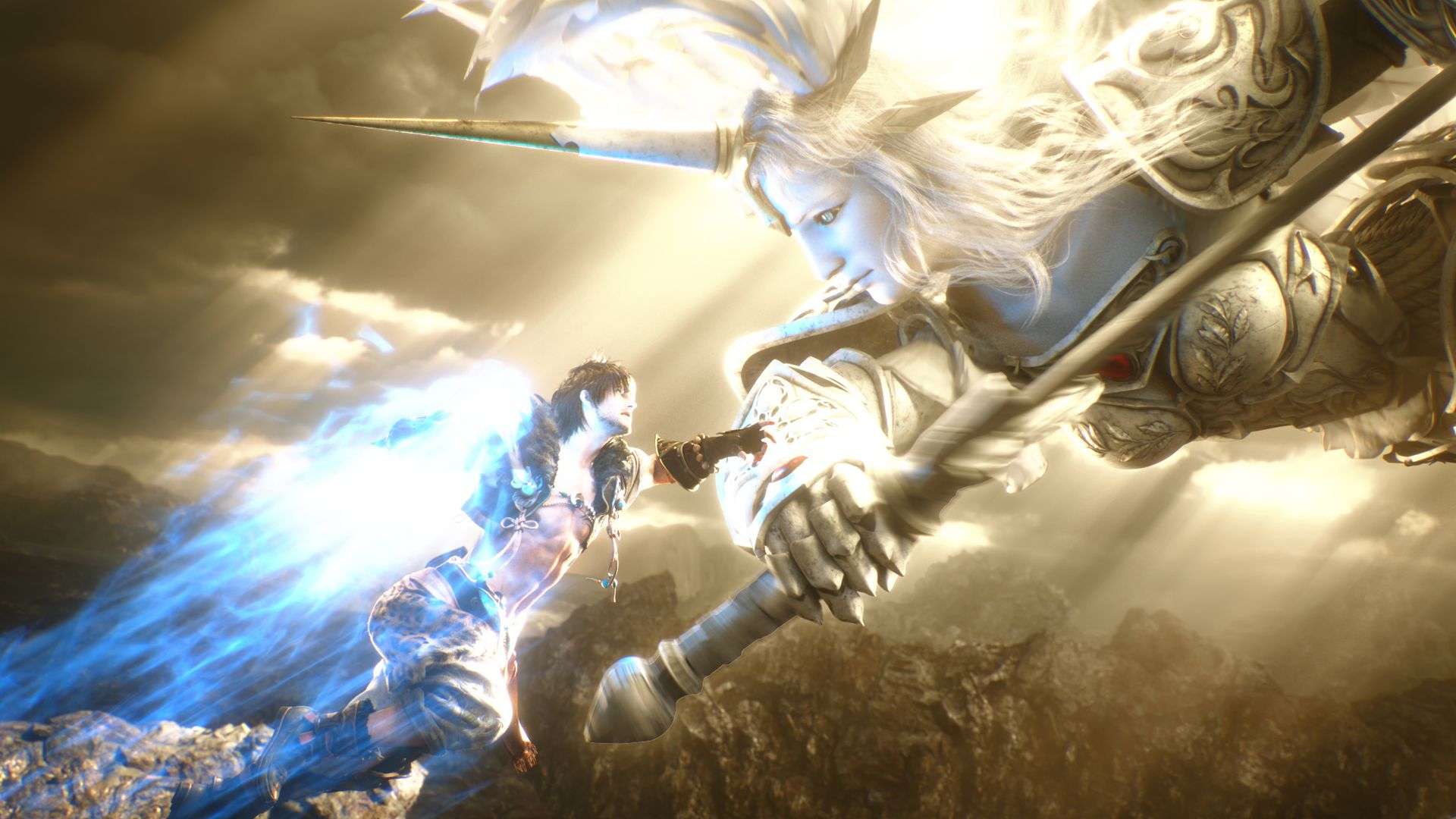 Meg Pelliccio, Lead Guides Editor
This is a tough one as it's going to come down to one of two MMORPGs, either Final Fantasy 11 or Final Fantasy 14. Back in my Vana'diel days, it was a more serious affair where I had a weekly Nyzul static, Dynamis Linkshell, Sky/Sea group, you name it — we did it. Heck, it was like having a second job with the number of commitments I had. Having said that, while I am a much more casual FF14 player, I still pump a lot of time into it, it's just not serious endgame stuff. Those minions aren't going to collect themselves.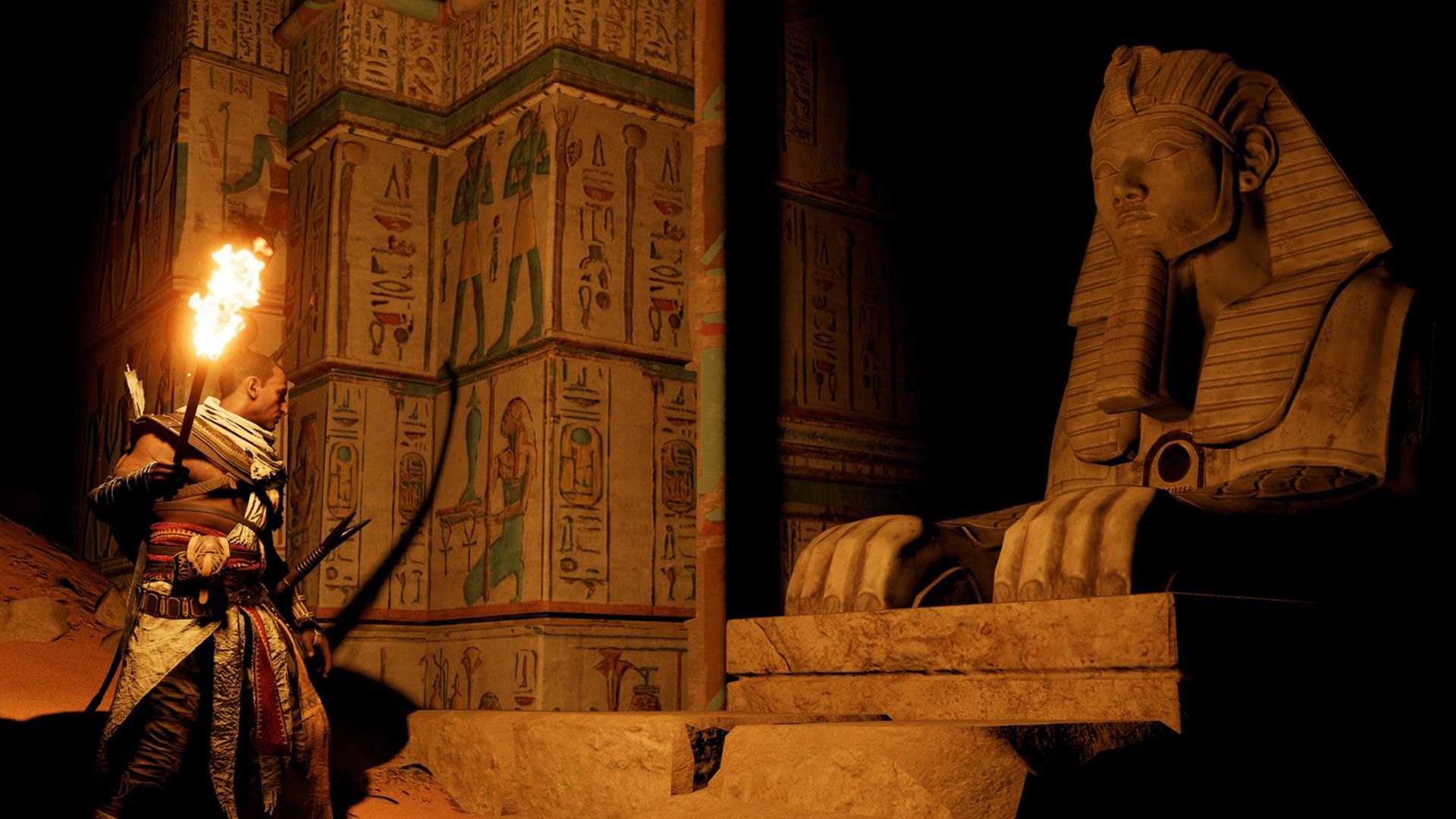 Lu-Hai Liang, News Editor
Assassin's Creed Origins was the first AC game I'd ever played, having missed out on the series until this 2017 entry, which I bought for PS4. It was a revelatory experience. I didn't know that this game simplified the parkour and climbing mechanics and took a more action bent. None of this I cared about. It was the landscape that vibed with me: the way the sun slanted over meadows of blue flowers and caught the tops of palms, the way the statues and pyramids reflected that white light. I fell in love with the game. I completed every single little thing on the map so I could spend more time with Ptolemaic Egypt and with the charismatic Bayek. Even now, I'll sometimes dip into the world and marvel at its vitality.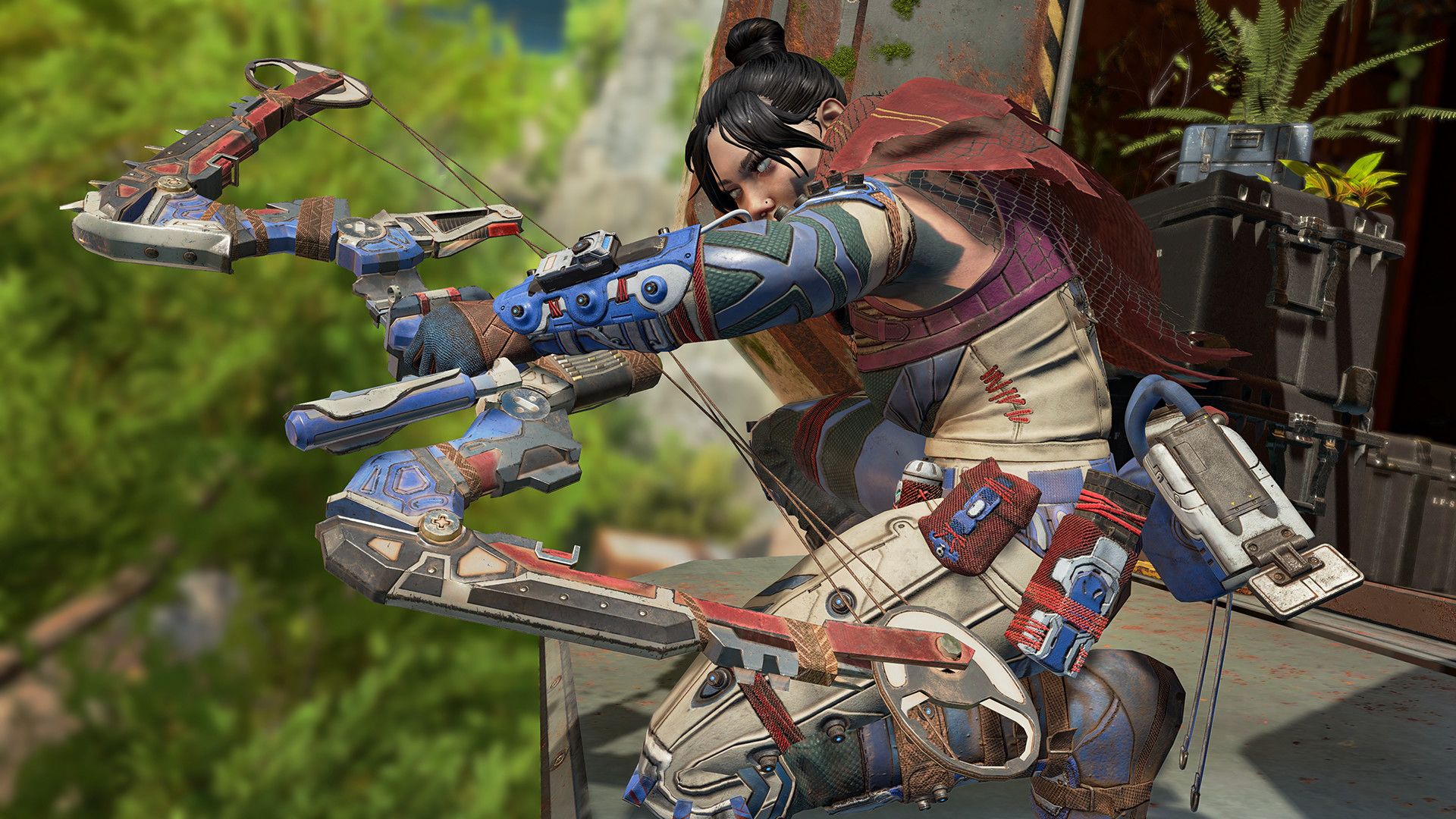 Harry Alston, Lead Specialist Writer
Apex Legends. Across Xbox and PC I'm close to 4,000 hours in total. It was my go-to game during the lockdown here in the UK. Atop a throne of cans and takeaway containers, I spent the majority of the pandemic grinding for Predator season two through eight. 40,000 kills, 800 wins, one packed Heirloom. Anything to fill the void. I haven't touched the game for some months now, and I'll probably never get as invested in it again. My obsession verged on unhealthy. Sometimes you've got to let games go.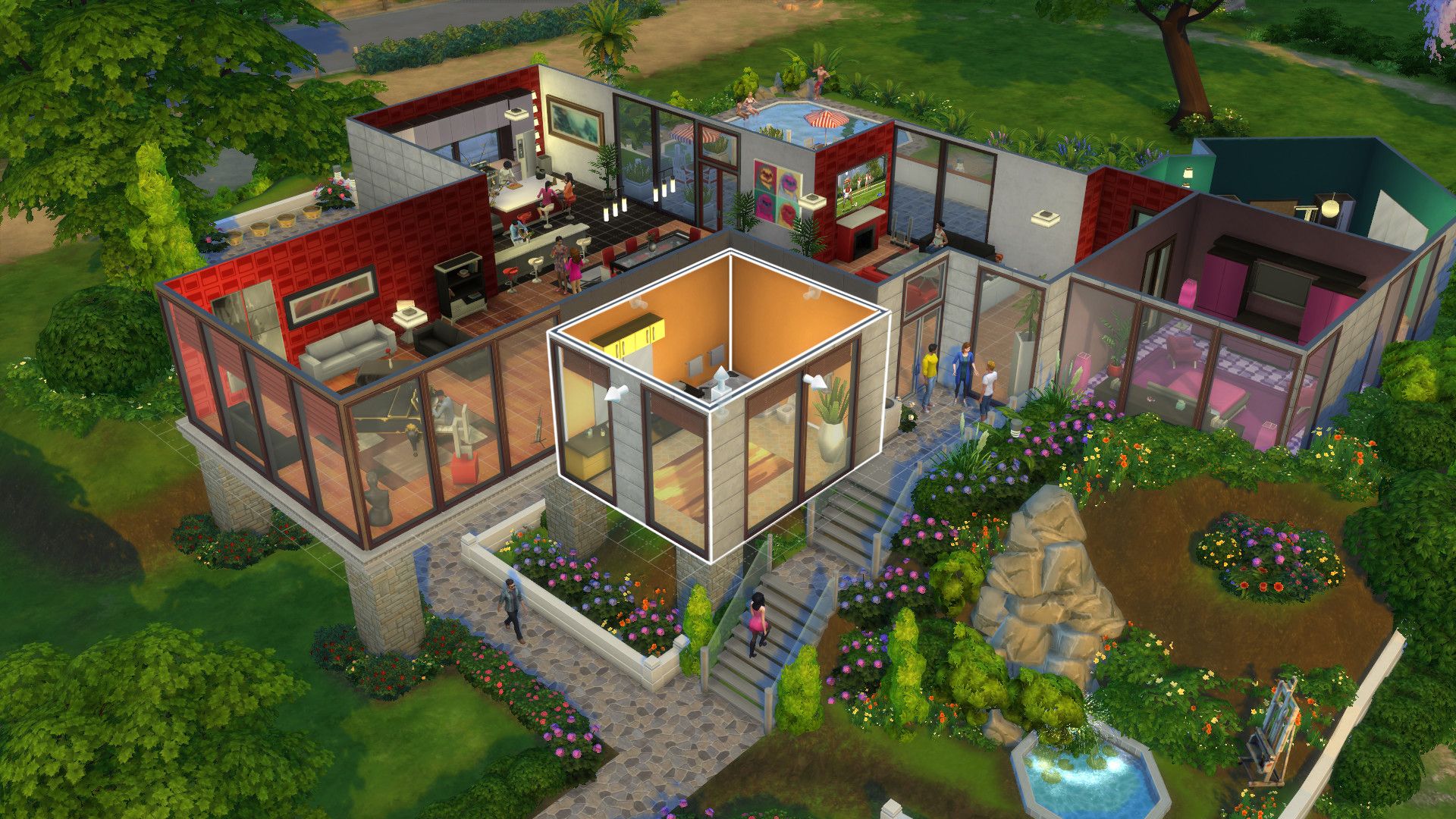 Helen Ashcroft, Evergreen Editor
My most played game is The Sims 4 and the number of hours I've played is well into four figures at this point. The Sims series has been a comfort for me for as long as I can remember and despite our turbulent history, especially when it comes to the quality of DLC, I still go back time and time again. The unending sandbox nature is what appeals to me the most. I find building relaxing and enjoyable, far more than in previous versions, and the ability to create anything from a tiny home to a community lot is incredibly freeing. I also enjoy the gameplay, exploring careers and skills, setting myself challenges, playing with occults and occasionally just watching the world burn. Whatever I want to do and be The Sims 4 can provide.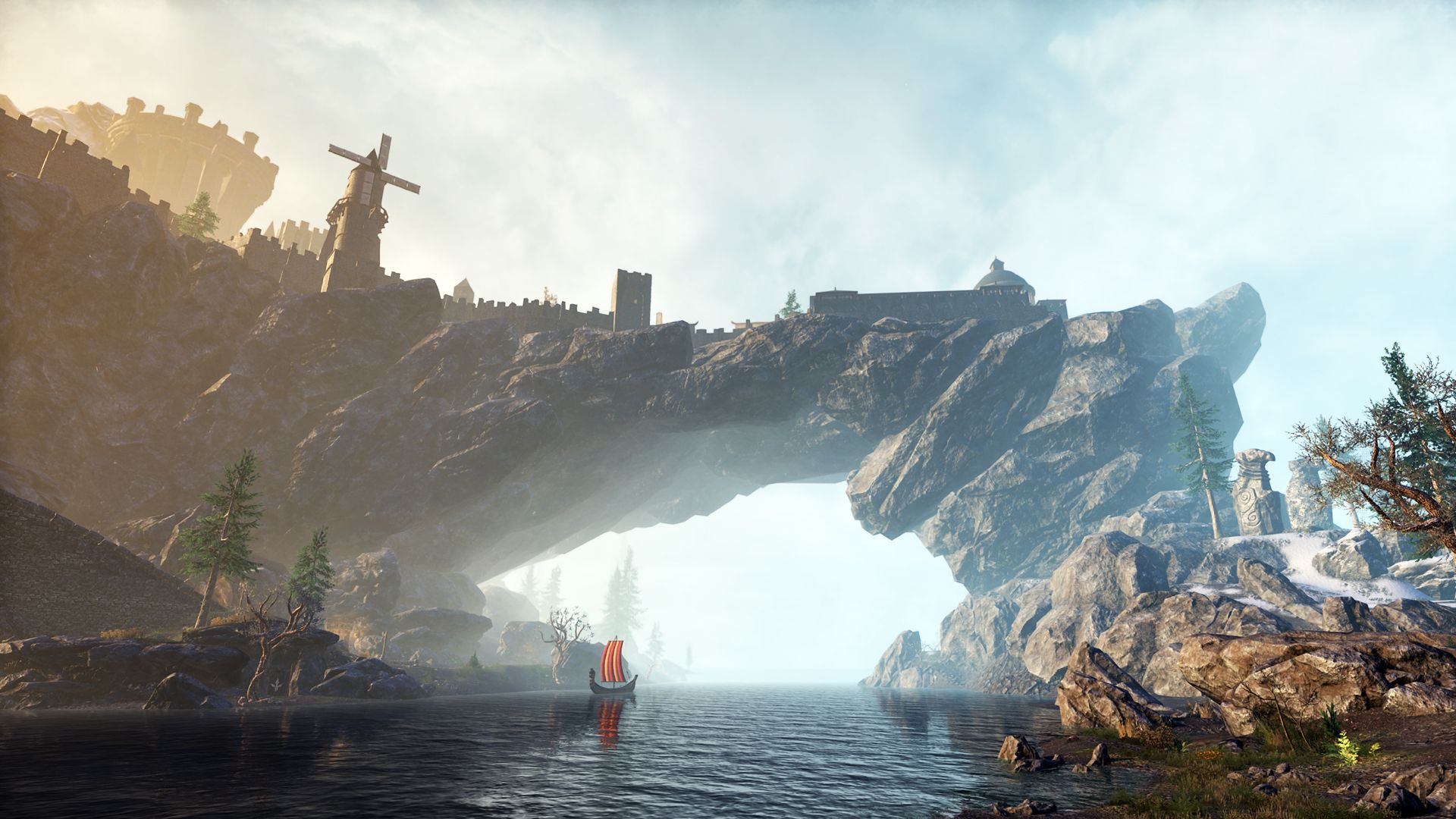 James Troughton, Photo/News Editor
More than anything, I've played the Elder Scrolls Online. I've got about 1,500 hours on PC and upward of 500 on PlayStation. MMOs usually become a chore around the 100 hour mark but, at that point, you've put in so much time and effort that you stick with it. That kind of defeats the point of gaming. But not ESO. This was a game I wanted to play and put more hours into and I've cherished every second. I have fond memories of walking into Grahtwood and seeing the gigantic tree that stretches out into the clouds, a sublime sight that captures the magic of fantasy in a single frame. I remember my cat friend who helped me with espionage missions, arriving at Kvatch to see it in its prime before it fell to ruin in Oblivion, and globetrotting with friends from secondary school, sixth form, and university. ESO is my home away from home.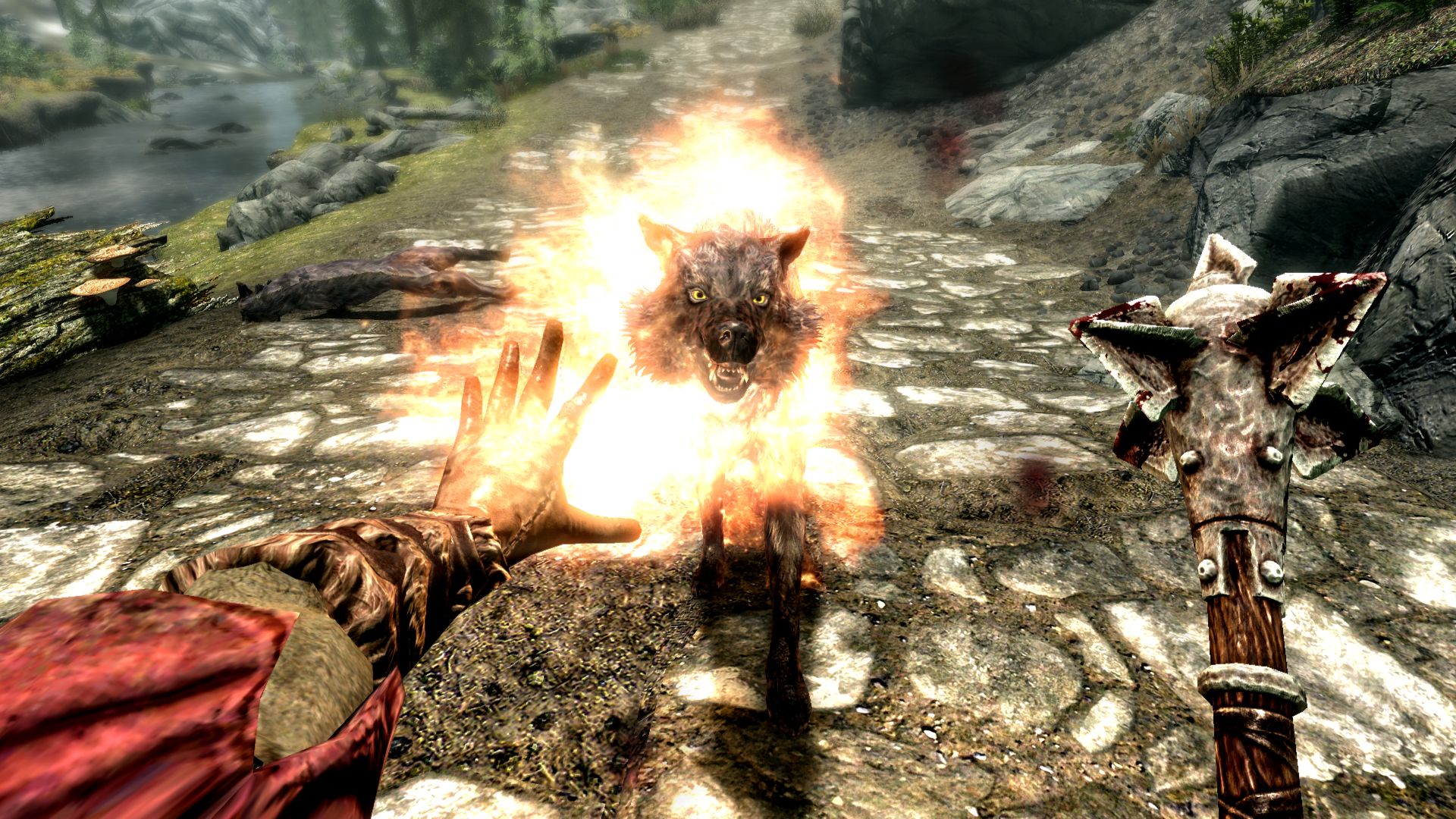 Issy van der Velde, News Editor
I'm afraid I'm going to be a bit of a basic gamer and say Skyrim. I was first introduced to it by my highschool sweetheart and fell in love with the Khajit instantly—I'm not a Furry though, honest. I just like playing as an Arab inspired character. Across PS3, PS4, PC, and Xbox Series S I've sunk hundreds of hours into modded and vanilla playthroughs. After about 300 hours and my millionth time restoring the Thieves Guild to its former glory, I realised I'd never completed the main quest, so I made a Nordic himbo and really got into it. I did the Companions questline, ousted the Empire from my glorious homeland, and slayed Alduin the world eater. Great stuff. Now that that's out of the way I've gone back to doing modded Thieves Guild runs.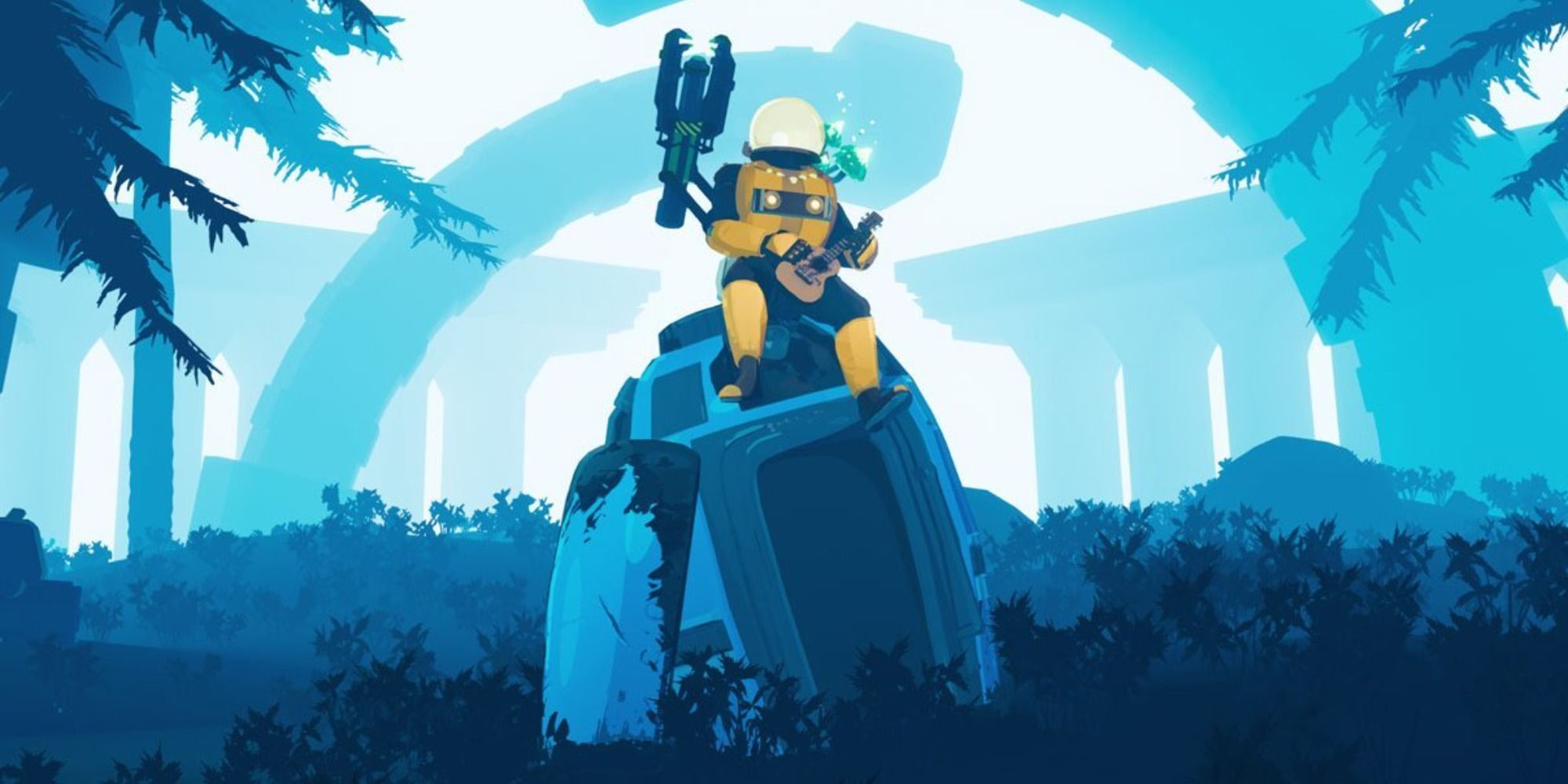 Amanda Hurych, Evergreen Content Lead
Funnily enough, it's not some game from my childhood that I've put the most amount of my time into. Instead, it is the delightful and engrossing Risk of Rain 2 that has officially consumed my every waking hour when I'm not working or sleeping. I live and breathe Risk of Rain 2. The replayability of this game is incredible. Whether I'm trying to complete a Monsoon Mithrix run or just seeing how god-mode powerful I can get on Drizzle, there is no shortage of fun to be had. And even if its gameplay loop wasn't already pure perfection, the soundtrack alone would have me returning again and again and again and again.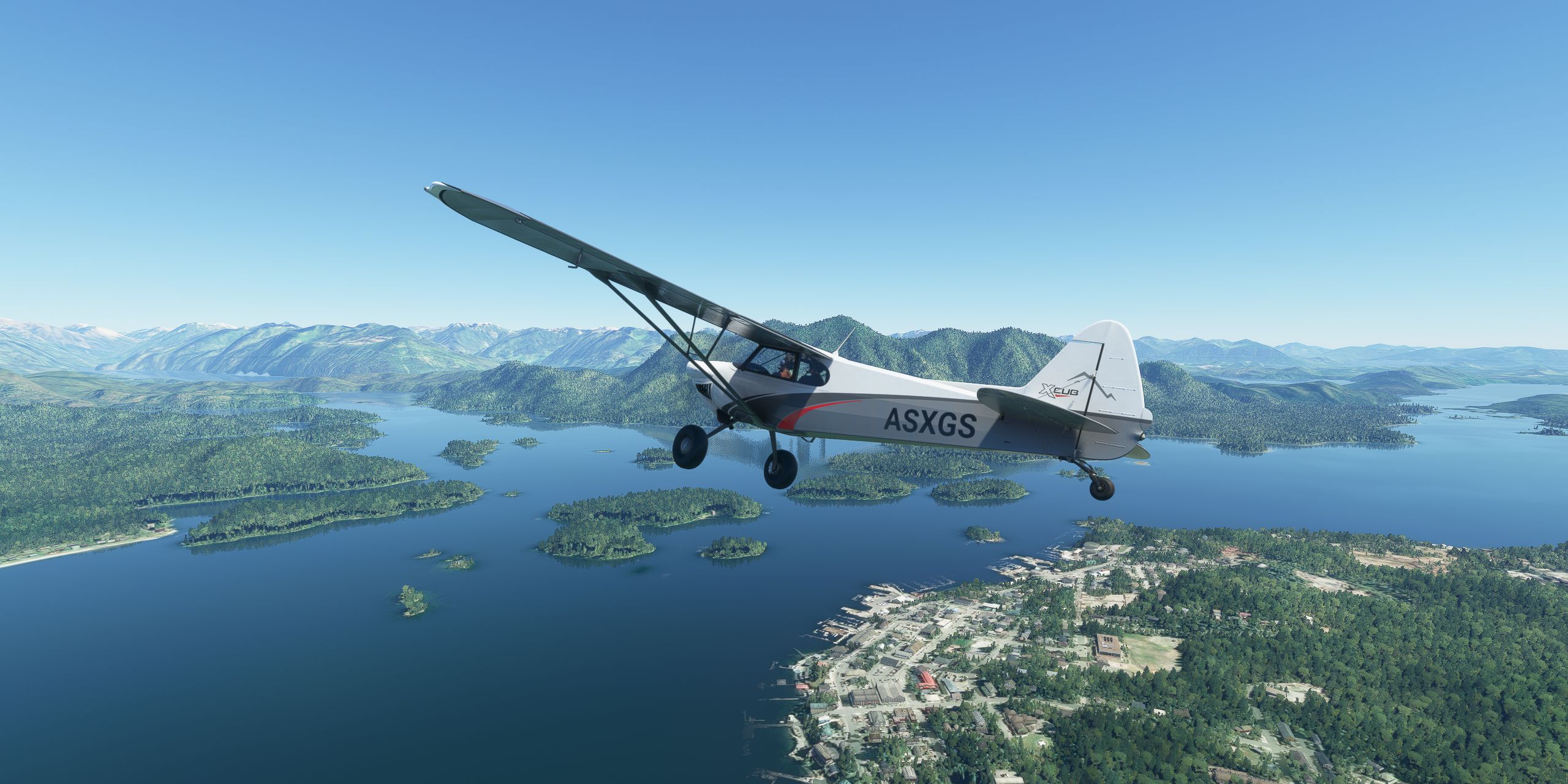 Justin Reeve, News Editor
I just so happen to be a pilot. I have more than 10 years of experience in airplanes and a lot more in flight simulators. The result is that I've spent a ridiculous amount of time playing Microsoft Flight Simulator X. I of course made the switch to the latest entry in the franchise a couple of years ago, but I picked up Microsoft Flight Simulator X when the title came out in 2006 which means that I played the game for a total of 14 years. While I have no way of knowing exactly how much time I spent playing the game on account of its age, I have just over 1,329 hours on the Steam Edition which was released in 2014.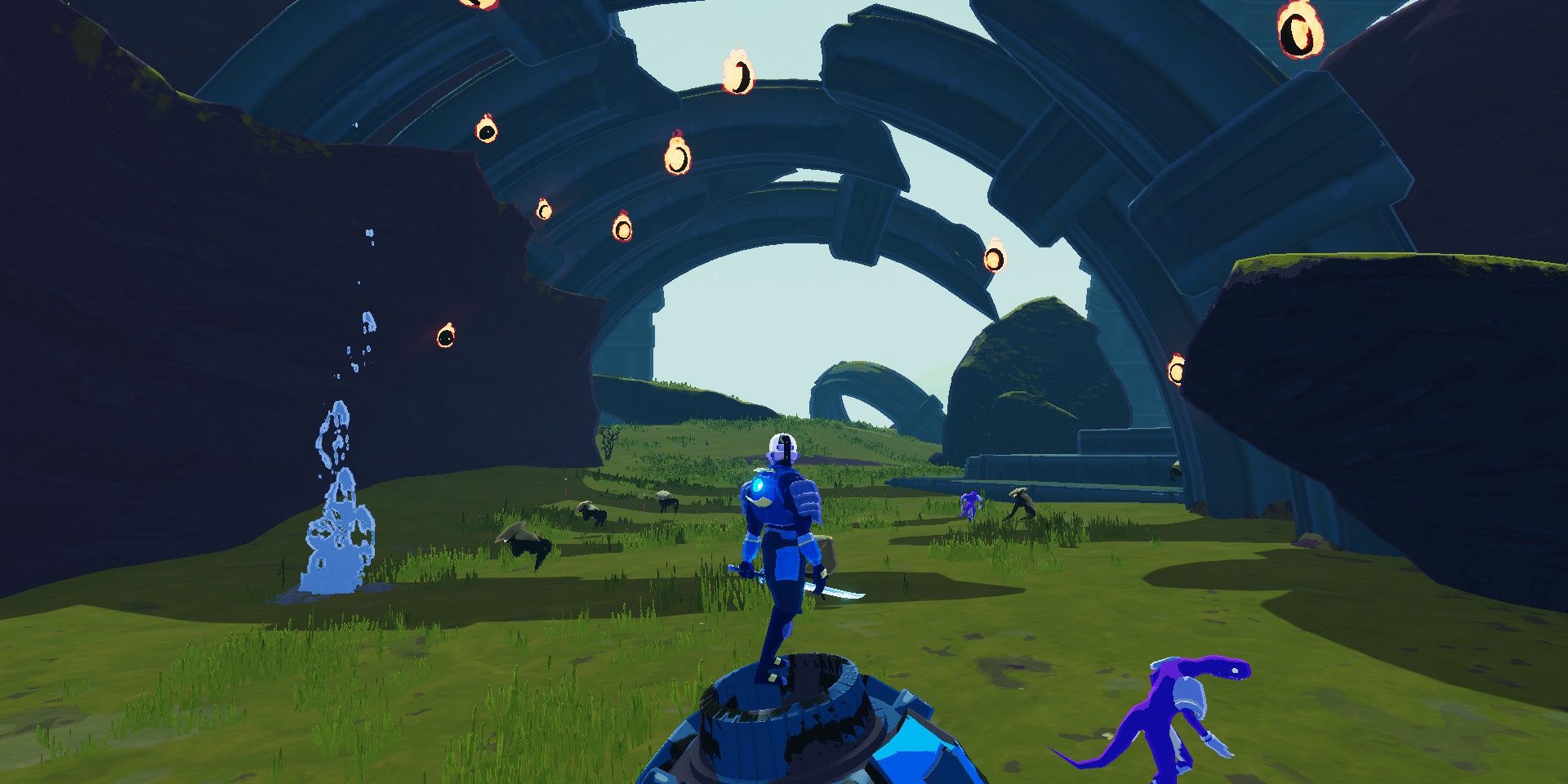 Damien Lykins, Evergreen Content Lead
I'm gonna have a bad time with this one because I've got tons of options and few of them are measurable. All-time, off-the-books? Doom, probably. I think I spent a solid year doing nothing but playing The Elder Scrolls III: Morrowind. And during college, I embarked on a shameful bent of CS:GO and Rust that my brain's still recovering from. But over the past two years? Like Amanda (and originally on her suggestion, as a matter of fact), I'm hopelessly addicted to Risk of Rain 2 and that infectiously groovy soundtrack. It's got a rare balance of elements that I simply cannot put down for an extended period of time, and that roguelike "one more run" factor continuously hoodwinks me into six-hour sessions. I've 100%'d the damn thing and still have a compulsion to play it several times per week that I'll never ignore, so if it's not my number one in hours sunk, it's bound to be there by the end of this year.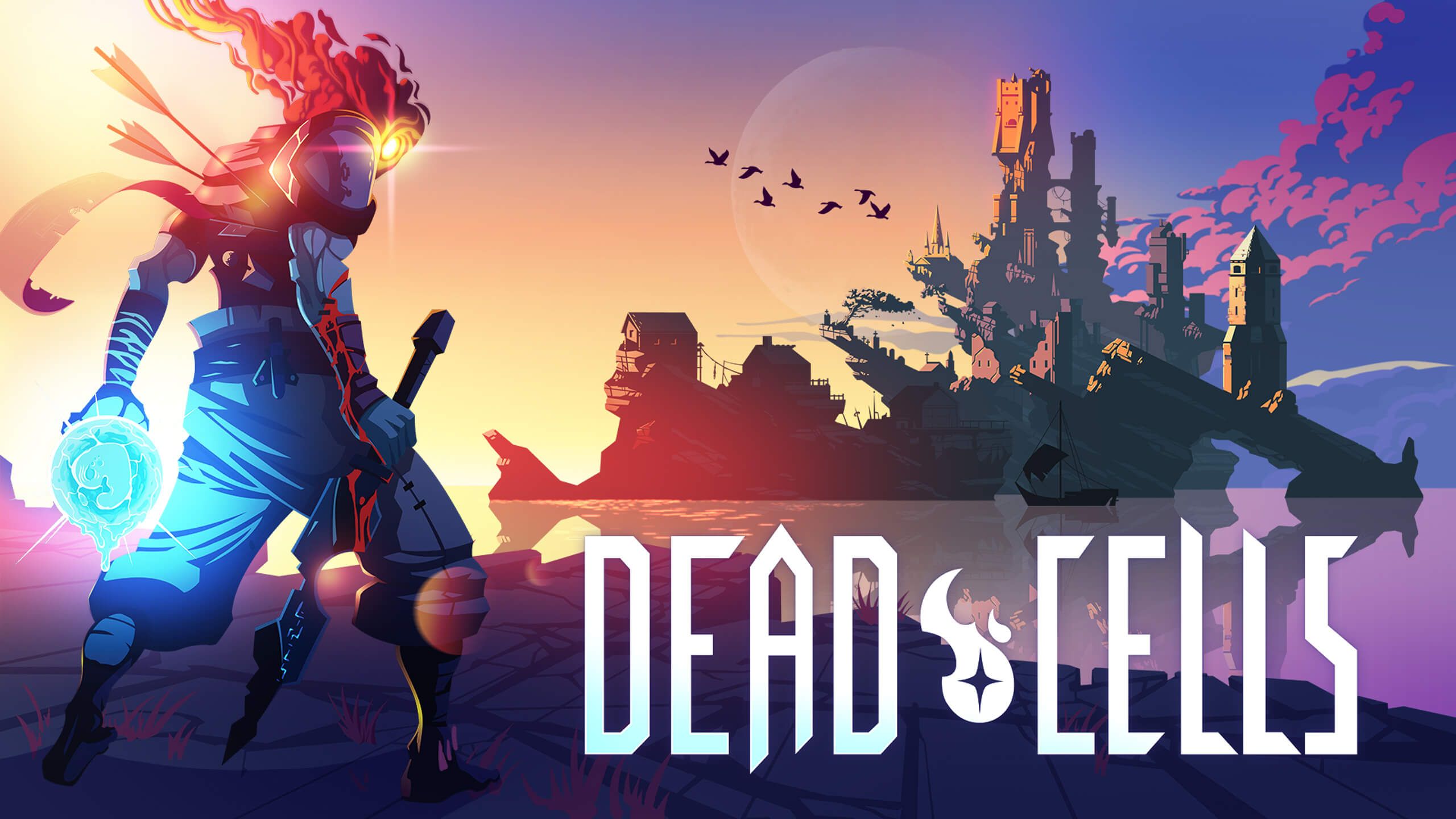 Vaspaan Dastoor, News Editor
I'm not the most easily motivated person. But give me a good roguelite and I will not give up until I've unlocked every single ending, weapon, and ability. Dead Cells came out way back in 2017 and it's still my go-to game for when I have nothing to play or am too bored of what I'm currently playing. The quick movement and responsive controls make me feel unstoppable at times, while the gameplay loop brings out that rare bit of determination in me. In the immortal words of Chumbawumba, "I get knocked down, but I get up again. You're never gonna keep me down."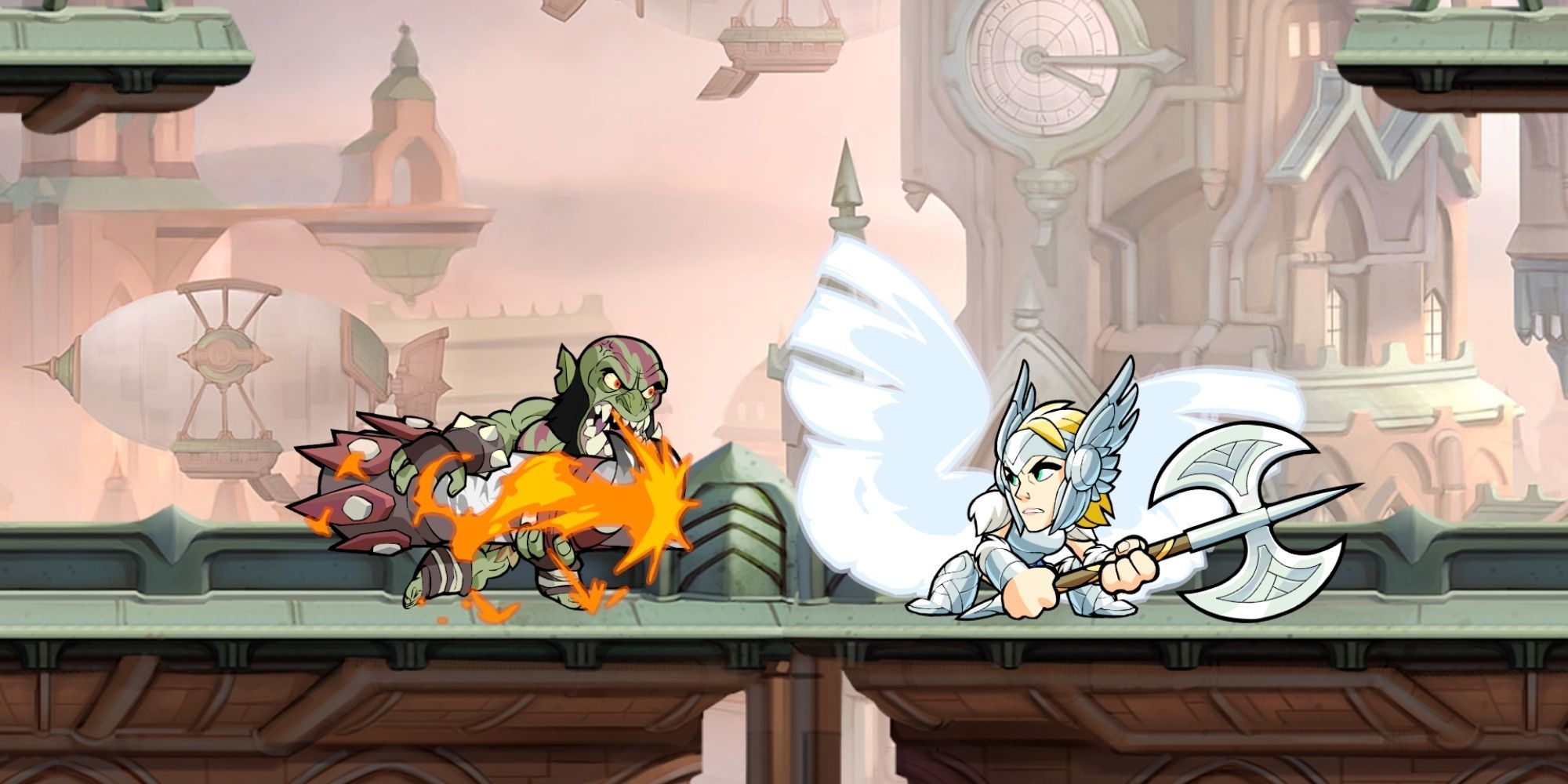 George Foster, News/Evergreen Editor
As someone who prefers to play single-player adventures and generally pretend that the rest of the world doesn't exist, there aren't many games out there that I've put that too much time into. Saying any of the Kingdom Hearts games feels like a boring answer considering I never shut up about it, so a more recent example of something I've poured a lot of hours into is Brawlhalla. I adore platform fighters and when the pandemic originally struck, I decided to give it a go after seeing Steven Universe skins in there. Yes, it's that easy to get me to play games. What followed is more than 100 hours of platform fighting goodness, way too much money spent on skins (fucking Ninja Turtles, man), and my roommate and I continuing to play once we've had exactly one drink.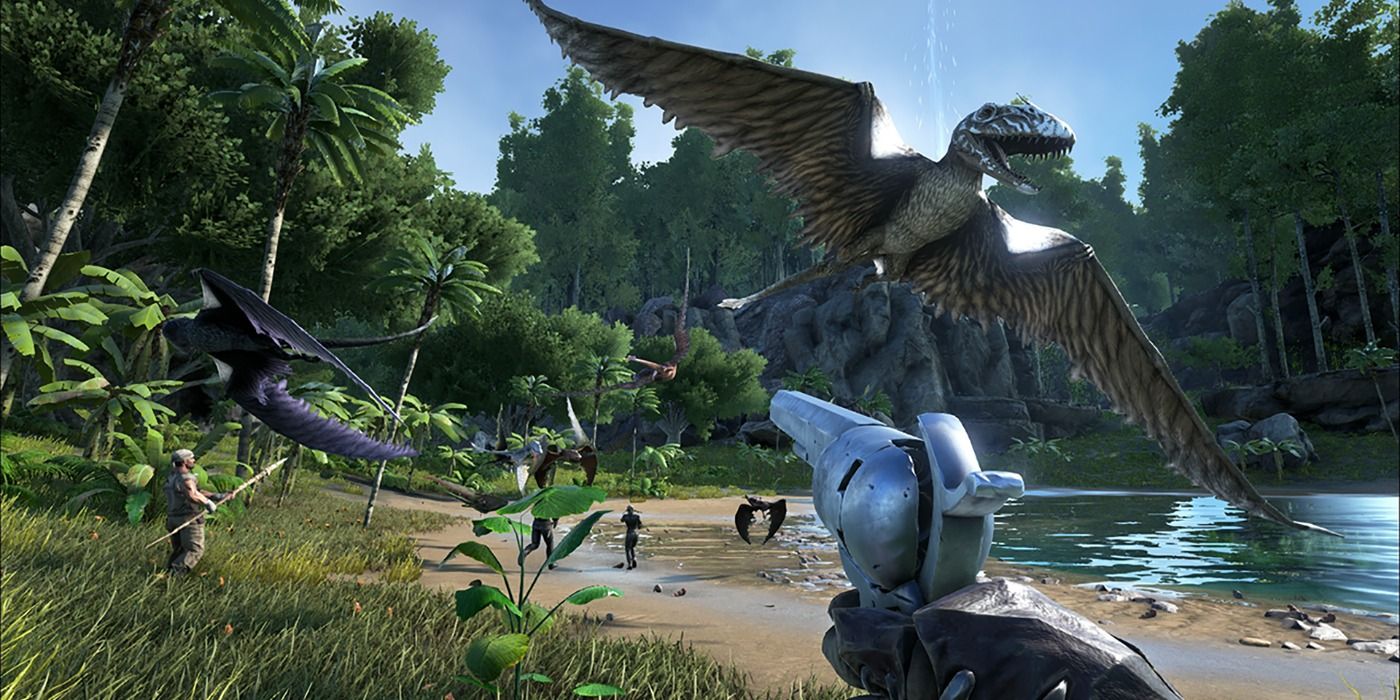 Eric Switzer, Features Editor
I'm ashamed to admit it, but my most-played game is Ark: Survival Evolved – a terrible, unplayable game that has brought me to a place of utter despair countless times. I've learned a lot about loss thanks to Ark, like the time I lost 20 hours of labor after an errant click activated a bug that made the entire perimeter of my base instantly vanish. It's routine to find negative reviews for Ark on Steam from people that have played for 1000+ hours. But in between the moments of pure agony, there are glimpses of true beauty, too. I've made memories in Ark I'll never forget, found lifelong friendships with amazing people, and accomplished things I'm truly, sincerely proud of. It's a horrible, unforgiving game, but in spite of that – or perhaps because of it – Ark is the most rewarding game I've ever played.
Khee Hoon Chan, Features Editor
Officially? Skyrim. According to Steam, I've somehow invested 490 hours in it. But outside of Steam's carefully curated records of our gaming history, it would probably be Vampire: The Masquerade – Bloodlines. It's not the sort of game you should be playing as a kid, but I did – and I played through as a vampire in every clan, went through every quests and peered at every nook and cranny in the game. I was obsessed with it, reborn in it, moulded by it. Which probably explains why I look so pale and sickly today.
Source: Read Full Article