Social Experiences In Virtual Reality – An Interview With Resolution Games CEO, Tommy Palm
Last month, I touched on why VR is doing better as a platform than you might think. Mike Verdu – VP of Content at Oculus – detailed the record-breaking year that Oculus had, which was in large part due to the success of the Oculus Quest 2. Resolution Games – a leading developer within the VR space – also saw major success, including becoming the studio with more titles available on Oculus Quest than any other.
I had the opportunity to speak with Resolution Games' CEO, Tommy Palm, to get his thoughts on VR's recent peak in success, as well as what might be next for the studio and its upcoming release, Demeo.
[TheGamer] A 500% increase in downloads is pretty incredible, so congratulations on that! The release of Quest 2 played a major part in that I'm sure, as did people just being stuck at home and in need of ways to entertain themselves. It may not always be that high, but what is Resolution Games doing to be proactive about riding that success, continuing that rate of growth?
[Tommy Palm] "I think with COVID-19, people are stuck at home and many people realize that VR could be a really great way of connecting with other people who are not in your household. At Resolution, we've been focusing a lot on social gameplay, as you know. That's something that we believe really shows the strengths of virtual reality and we're hiring a lot of people in order to make the most of building out a lot of cool components around the game. The social hub of Blaston is a great example where people can go into the Ozo Lounge and hang out after a match.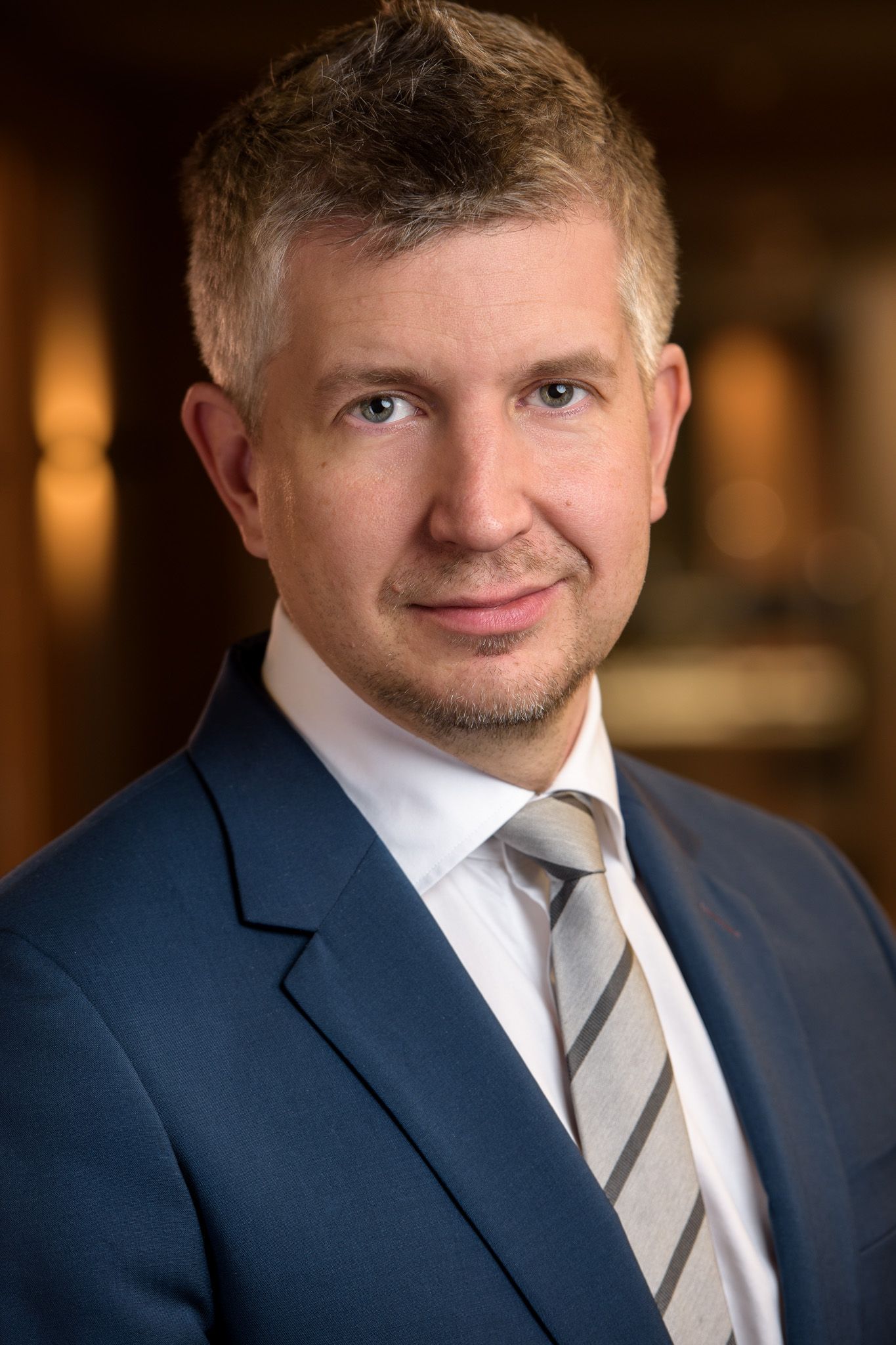 "That's something that we are very excited about. I think virtual worlds are so extremely exciting to have the potential to hang out with other people and do a lot of different things in there. The game is a great way of getting sucked into something, and then it's great to be able to do other things in there as well."
[TG] Your partnership with Odd Raven Studios was a first for the studio with plans for more in the future. What sort of things are you looking for in determining that these sorts of partnerships make sense for Resolution and the studios themselves? What's that process like?
[TP] "I think we're looking for a good fit with our thinking of the future, which is social, and that was the thing that really attracted us with Carly and the Reaperman. You have this co-op platformer game that is very friendly and exciting and innovative.
"I feel that with games like Blaston, we have a mix in that it's both really exciting to play it, but it's also really interesting to just watch somebody else play it, especially if they're good. I think that VR really shines.
"It's also very interesting from an AR [augmented reality] point of view. We've always been very fascinated about the crossovers between these two technologies. We have experimented a little bit with AR, but I'm very happy to see that web technology on your phone makes it easier and easier to check out 3D objects in your environment andinnovations like LiDAR coming to more and more phones is helping to share virtual worlds outside of only the headset."
[TG] Speaking to that future technology aspect, in your opinion, how close are we to getting to a point where we can move freely in VR, versus being in a stationary position and then kind of moving forward, and then being fixed in a new position? Are we close to being able to move around more freely in VR?
[TP] "I think most people who are active in VR eventually get their legs. You become less prone to get nauseous from certain types of movement. Going straight forward is way easier than, say, jumping or strafing – which is really bad for making people nauseous. So, as the market matures, it's great to start with titles that are pretty stationary. Whether it's table ping pong or something simple like that. But once you spend hours in it, I think some sort of movement is easier, and, as a designer, you can always play around with it. You can use 3D third-person perspective for some aspects of your game and then first-person, which is so incredibly immersive and intuitive for other things.
"I am not a hardware expert. I know that people are looking at ways of reducing cybersickness with hardware as well, but I have no real insight there. In my heart, I'm a game developer and I like to focus on what's out there right now."
[TG] Are you able to divulge any more details about Demeo, or when might we expect to hear more about it?
[TP] "I am not sure what the plan is to talk more about Demeo, but we'll keep you in the loop for sure! We're super excited about this. This is something that we've worked a lot on and it's our most ambitious project to date."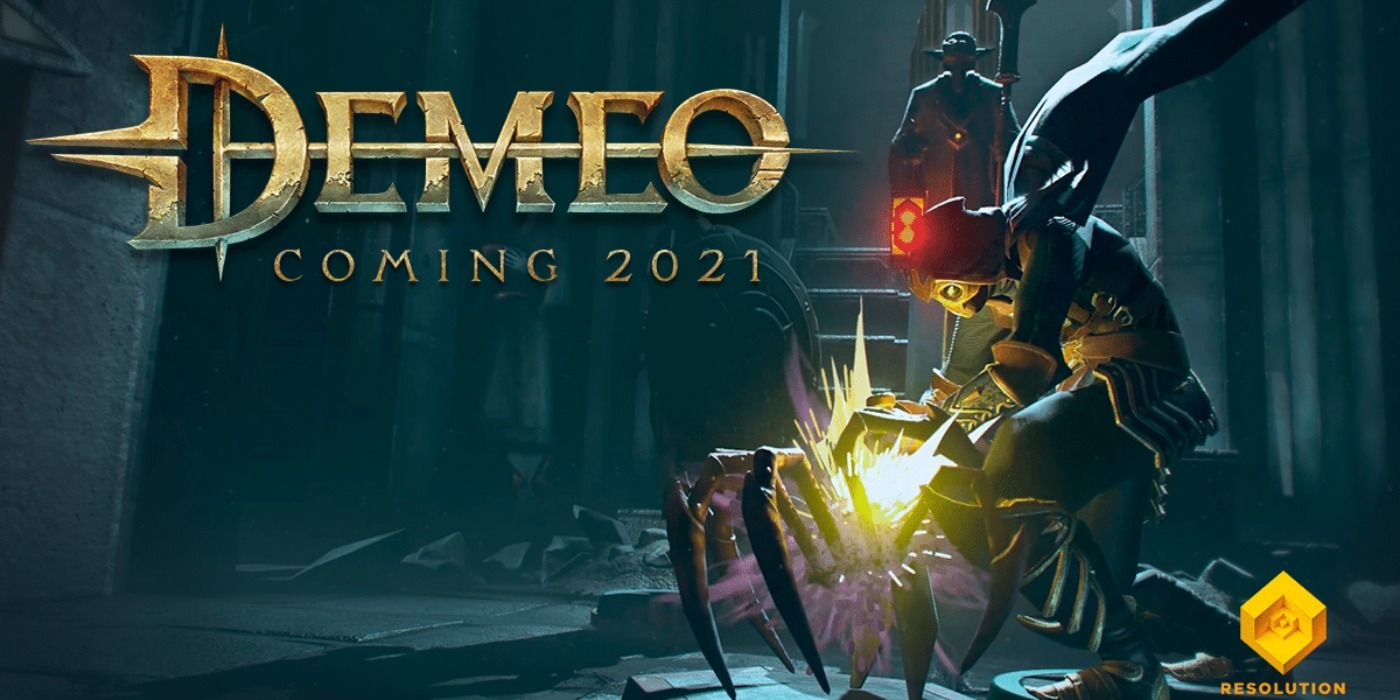 [TG] With Demeo being the first game that will also be available as a non-VR title, is there a possibility that Resolution will start doing more of that with other titles?
[TP] "I mean, with Acron: Attack of the Squirrels!, we experimented with having one person in VR and doing mobile add-ons to it. I think that was a feature that we all really enjoyed. It makes the game so much more accessible to your friends. If you have a friend group of say four or five people, you can't really expect them all to have headsets. So, in these early days of virtual reality, I think it's really great to play around a little bit with cross-platform.
"That's been a bit of my personal interest since the age of 12. I've always been super interested in using computers and stuff in ways that we're not really accustomed to, but it also puts much bigger efforts on the technical side. We've always been passionate about trying to make our games accessible, which is hard when you are doing multiplayer and you need to inform your users about latency with their internet connectivity and stuff like that, which is rather technical. Luckily, gamers have always been used to the technical complexity of multiplayer. We take it seriously when trying to reach out and broaden the audience.
"I have three kids myself and I love when you have the opportunities to play as a family group as well. So, we'll see. I do think that our prime interest is virtual reality and augmented reality and I don't want to be sidetracked by the many other platforms."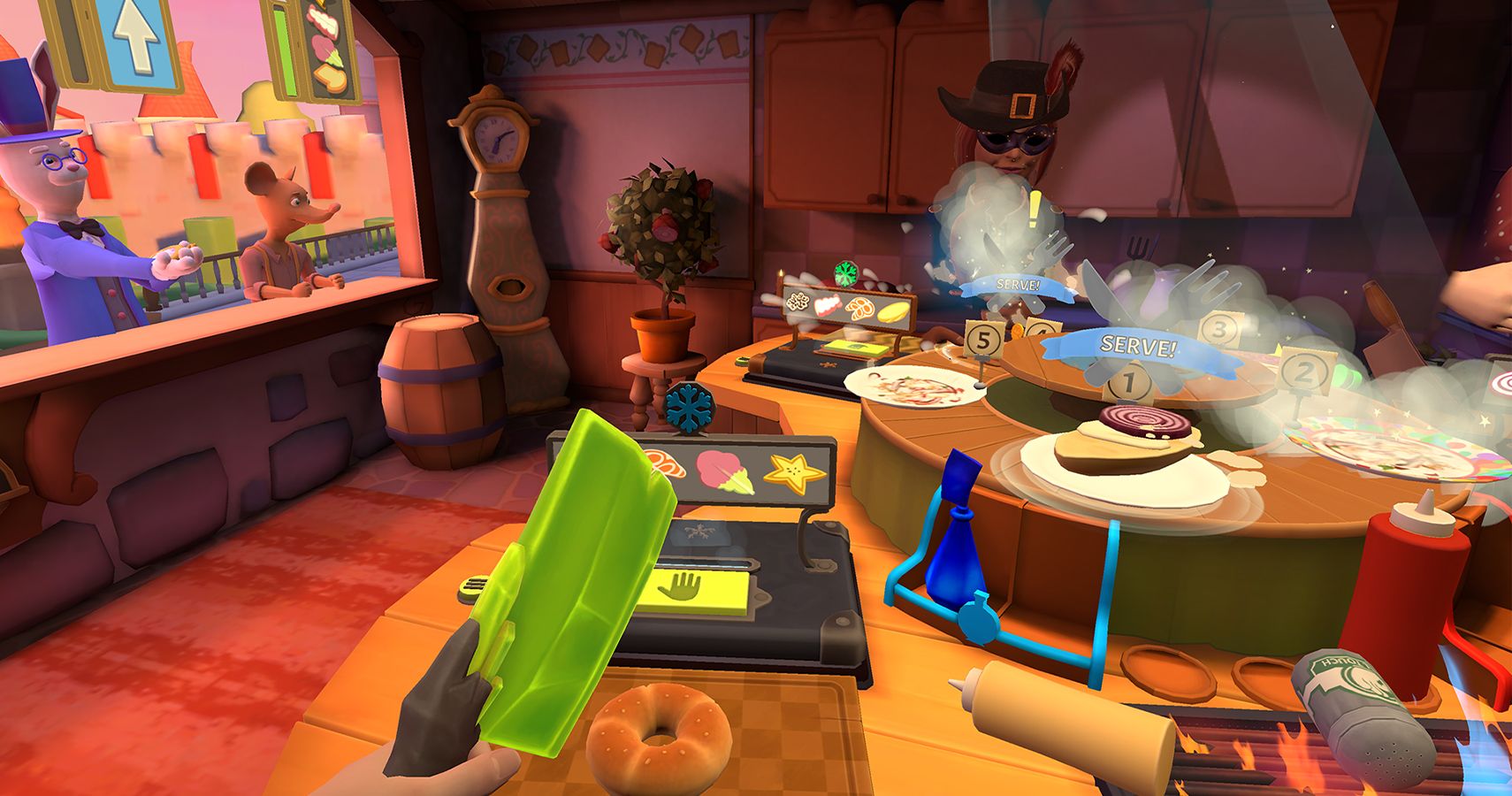 [TG] What else would you like our readers to know about Resolution Games, or VR in general?
[TP] "I think we are in an extremely exciting time in the VR market. I've been focusing only on VR for the last six years and two months, and it's been rather slow. I was hoping for a quicker pickup of virtual reality, but I think we're finally starting to see that.
"That's incredibly exciting, especially because that allows us to make social experiences, which I think is going to be really, really meaningful for the players and that's going to push this process even further."
Thank you to Tommy for taking the time to answer some questions! Stay tuned to TheGamer for new Demeo details as they are released.
Next: Oculus Quest 2 Hand Tracking Has So Much Untapped Potential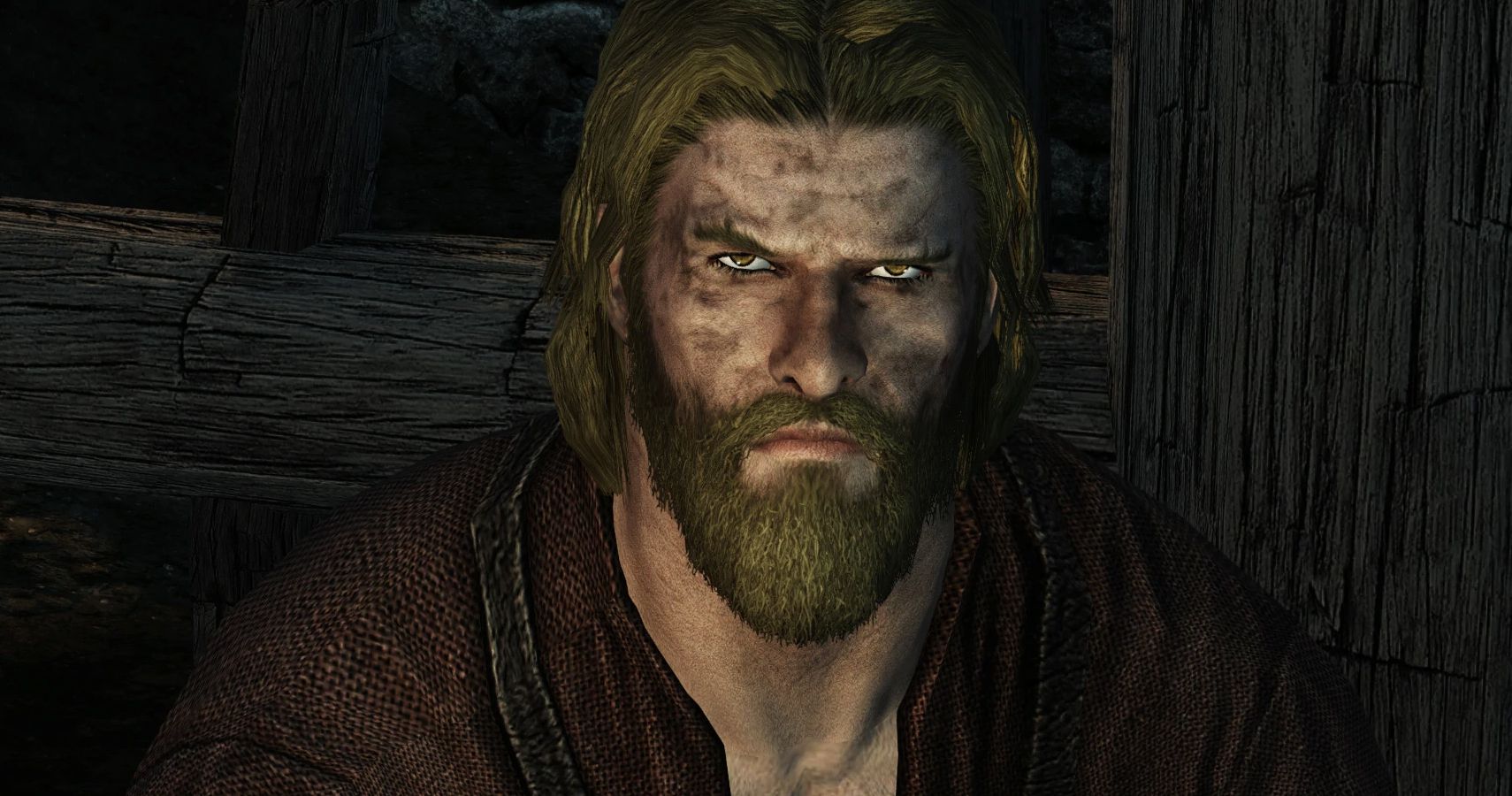 TheGamer Originals
vr
Demeo
Sam has been writing for TheGamer since early 2018, earning the role as the Lead Features & Review Editor in 2019. The Denver, Colorado-native's knack for writing has been a life-long endeavor. His time spent in corporate positions has helped shape the professional element of his creative writing passion and skills. Beyond writing, Sam is a lover of all things food and video games, which – especially on weekends – are generally mutually exclusive, as he streams his gameplay on Twitch (as well as TheGamer's Facebook page) under the self-proclaimed, though well-deserved moniker of ChipotleSam. (Seriously…just ask him about his Chipotle burrito tattoo). You can find Sam on Twitter, Instagram, and Facebook as @RealChipotleSam.
Source: Read Full Article