How Housemarque Made Selene, Returnal's Lone Heroine
Selene, the protagonist of Housemarque's upcoming roguelike Returnal, is not in the typical video game protagonist mould. It's glib to say that she's different just because she's a woman; there are plenty of female leads in gaming these days, even if the scales are still tipped towards males. But Selene is also older than usual, a Greek-American whose story is inspired by Greek myths, and has "a scientist's brain" rather than that of a soldier or an action hero. To better understand her, we spoke to Returnal narrative director Greg Louden to get a sense of what makes Selene special.
Since Returnal is a roguelike, you – and Selene – experience the same thing over and over again. While that's par for the course in the genre, Louden explains that the team wanted a much closer examination of that idea, including the psychological trauma of her finding her own corpse repeatedly. "The story acknowledges that [trauma], and I think it is a story of Selene," he says. "She comes to Atropos for her own reasons, and when she's there, she has to confront a lot of things in order to get the answer for that. She's constantly asking herself 'Is it worth it? Was it worth pushing myself?' She disobeyed his orders to go to this planet. She's told not to go there. This is the first time [in her career] she disobeys and she says she needs to get this answer. And when she's there, she gets confronted."
She doesn't just ask these questions metaphorically either. She can leave messages for her next self when she dies, and talks in monologues while she explores to stave off the loneliness. But if the story is all about Selene, who exactly is she? Louden says the game is about discovering her – it even experiments with non-linear storytelling as you find corpses from the future – so he didn't want to divulge too many details about who she is at her core.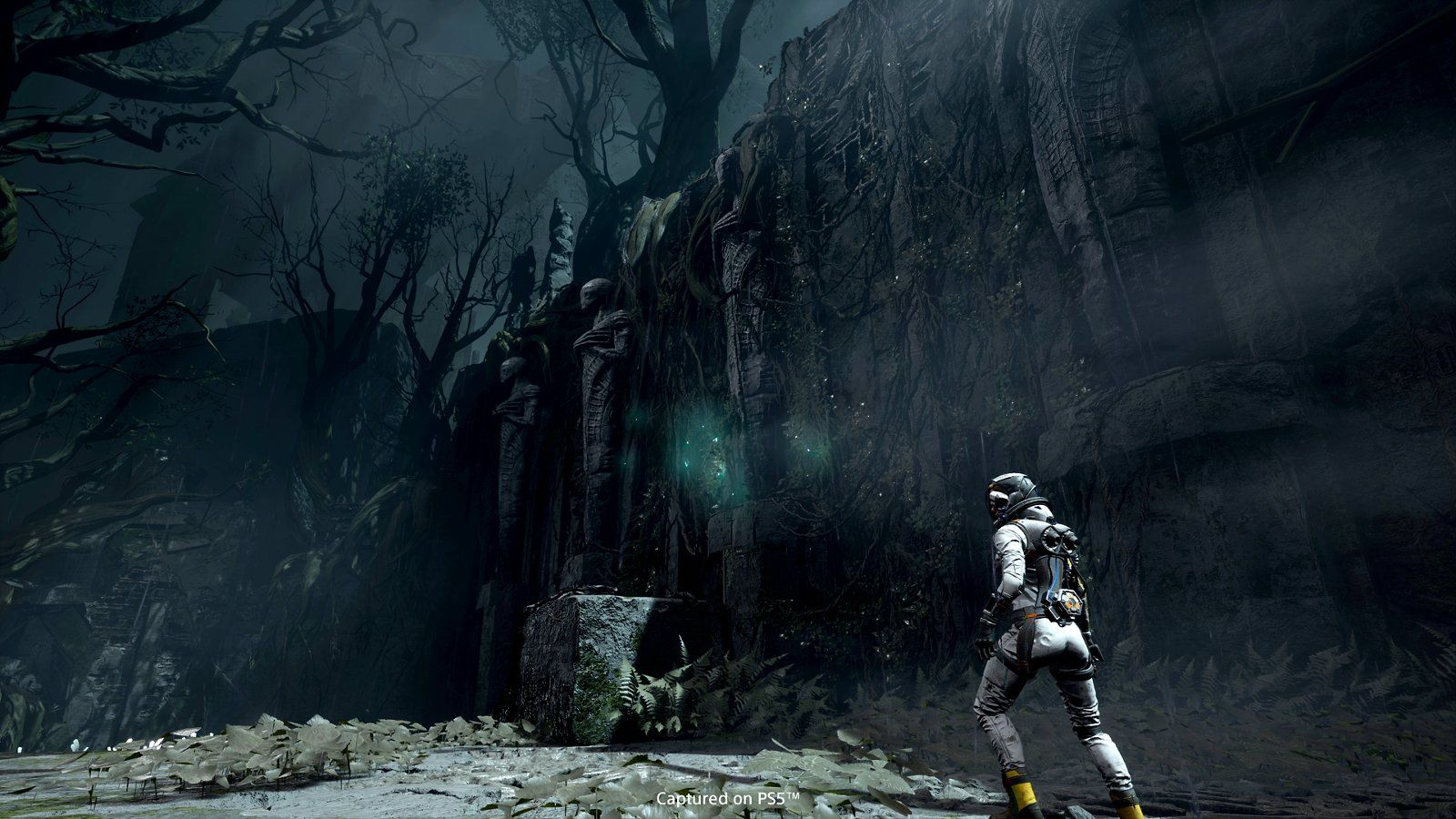 However, Louden did reveal more about her personality, something that is key to her quest in the first place. "We're really proud of Selene, and overall the story [of Returnal] came from us wanting to explore this character's journey – why she's there and what she's doing. She's Greek-American, that connects to [the themes]. She's highly intelligent, driven to a fault, and relentless in her pursuit of what she wants. All those things kind of compound her into someone that you can slowly uncover. If it's someone you can immediately just understand, that doesn't create something compelling. But even after 100 deaths, you're asking Selene 'Who are you? Why are you doing this?'"
While there is a lot of combat in Returnal, Selene is not a bloodthirsty or even naturally aggressive fighter. She's a scientist, and that means she wants to learn and discover. "Her goals take her on a mysterious, haunting experience," Louden says. "[But] she doesn't just shoot, she actually scans things. She collects knowledge. She has a databank that she goes through, and I think that makes her even more interesting because it provides more info on the world rather than just bodies of the alien creatures."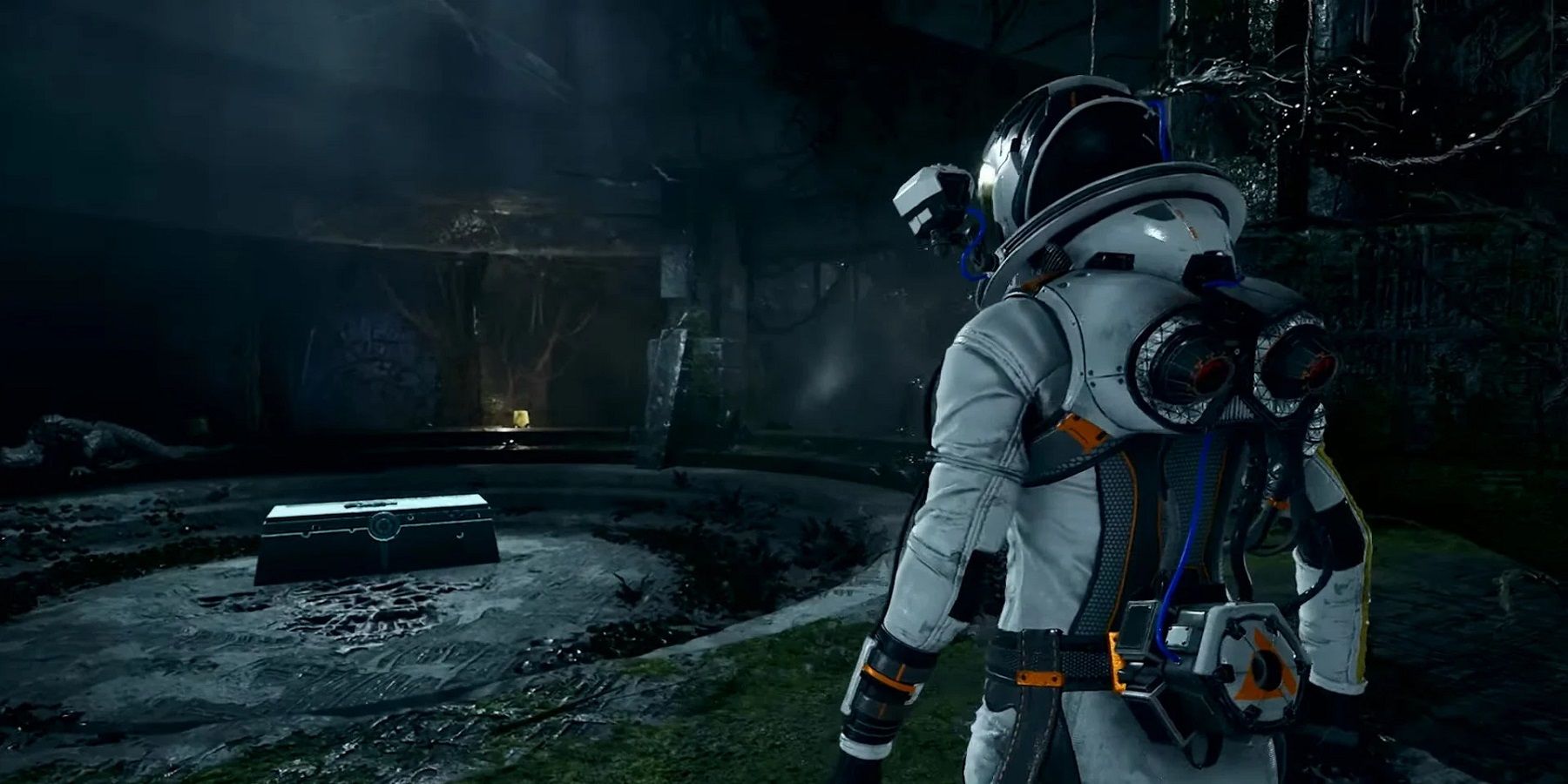 While Selene is a character you may discover as things go on, she needs to be a strong enough character to shoulder the burden of telling the story on her own, and Louden explains that the worldbuilding was created to allow her story to thrive despite her isolation. "[Selene is] an enigmatic character that you don't get to know right away, and then from there, it was finding different ways for her to interact," he says. "So Selene is the driving force, and she is brought to life in a great, really raw performance by Jane Perry, her voice actor, and I think she adds so much range to it. Also, there's the emotional reaction to what's happening to her. But through the logs, there's versions of her talking to her that she needs to relate to, and connect with, which adds to that more psychological investigation. On top of that, there's [the ruins of] an alien civilization she can investigate. She's not completely alone, but it is a story about self discovery."
This interview is part of a series of Returnal discussions with Greg Louden, as well as marketing director Mikael Haveri. They also told us about the game being inspired equally by the PS1 and Greek myths, about the gameplay loops, and why you shouldn't always trust your ears in Returnal.
Next: The Powerpuff Girls Reboot Looks Great, You're All Just Mean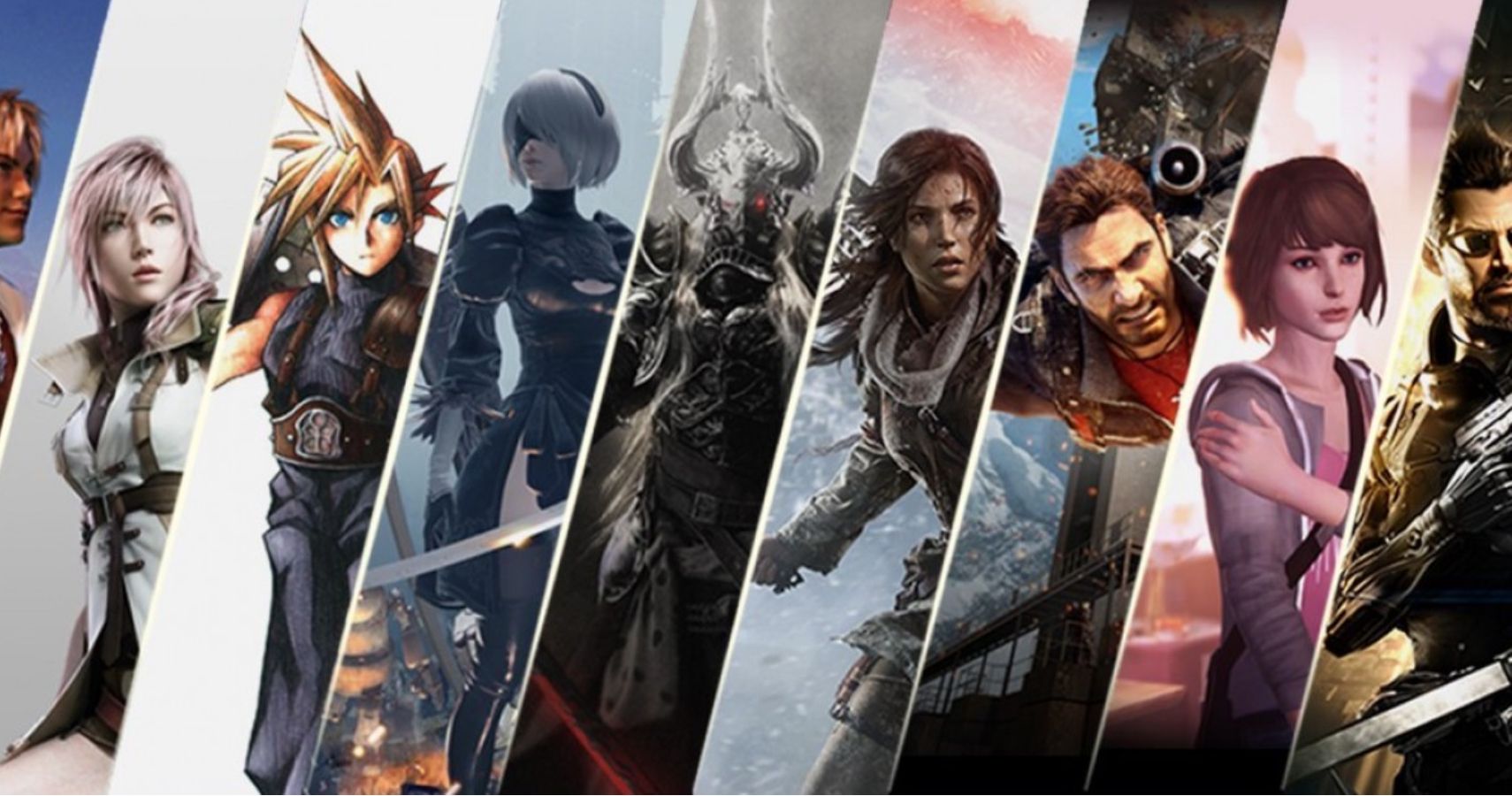 TheGamer Originals
Ps5
Housemarque
returnal
Stacey Henley is an editor for TheGamer, and can often be found journeying to the edge of the Earth, but only in video games. Find her on Twitter @FiveTacey
Source: Read Full Article