Has The Sims 4 And Star Wars Crossover Killed Collaborations In The Franchise?
The Sims franchise has long had collaborations as part of its history. From the much-loved Sims 2: IKEA Home Stuff to the polarizing Sims 3: Katy Perry's Sweet Treats, branded packs have been a bumpy road at times. Some were well received, while others are best forgotten. During the lifetime of The Sims 4, the reception of collaborations appears to have soured, especially when they are paid DLC.
With a backlash against the latest game pack, Journey To Batuu, matched only by the one against My First Pet Stuff, this pioneering Star Wars crossover may have sealed the fate of paid collaborations for The Sims 4.
Content Collaborations
There have been some small-scale collaborations that went down well but these have been free updates, including the It Gets Better Project Pride update and the recent addition of a Freezer Bunny tattoo designed by Mr. Cartoon. When items are free you'd expect a warmer response so this isn't entirely surprising. However, sometimes even freebies don't always work out the way you hoped.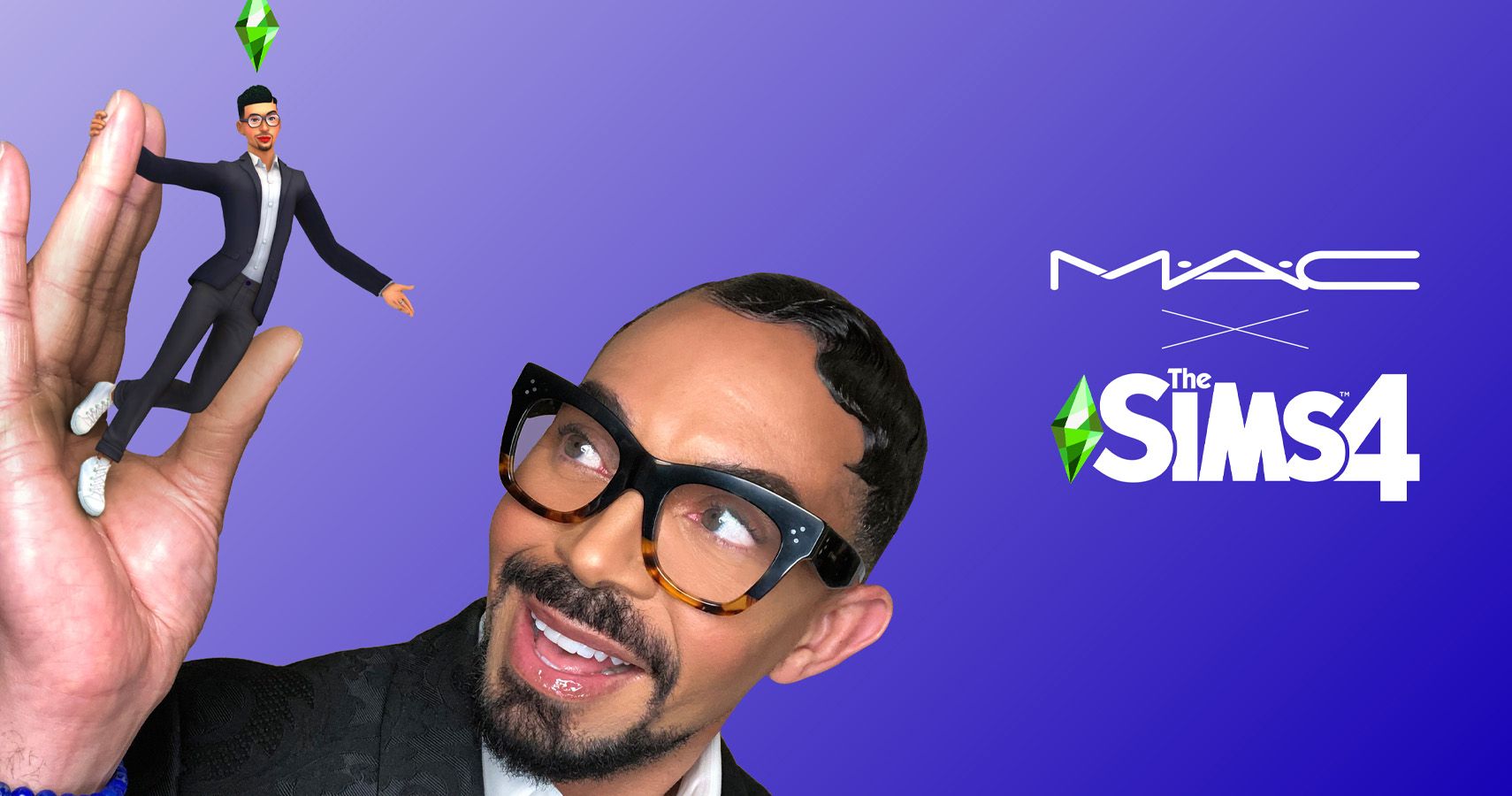 The M.A.C. makeup collaboration had a much more mixed response. While the new makeup looks were included in a free patch that came before Eco Lifestyle, the styles are very limited. Many are vibrant and stand out, making them very high fashion and niche, something players really didn't want more of.
Despite the lukewarm reception for the M.A.C. makeup, it was actually the first DLC collaboration, Moschino Stuff, that really showed the void between Simmers and the game's developers.
A Moschino Mess
The Moschino Stuff pack was famously met with a particularly unenthusiastic response when it was announced at EA Play. Anyone watching the live stream could see the muted reaction in the audience, made more obvious by the explosion in excitement when Realm of Magic was teased shortly afterward.
Moschino and The Sims 4 collaborating was a controversial pairing from the start. Not only are Moschino a high-end brand, producing Sims clothing way beyond the financial reach of the game's average audience, but the clothing itself barely represented The Sims at all. Most of it was more retro-themed, with rarely a plumbob insight.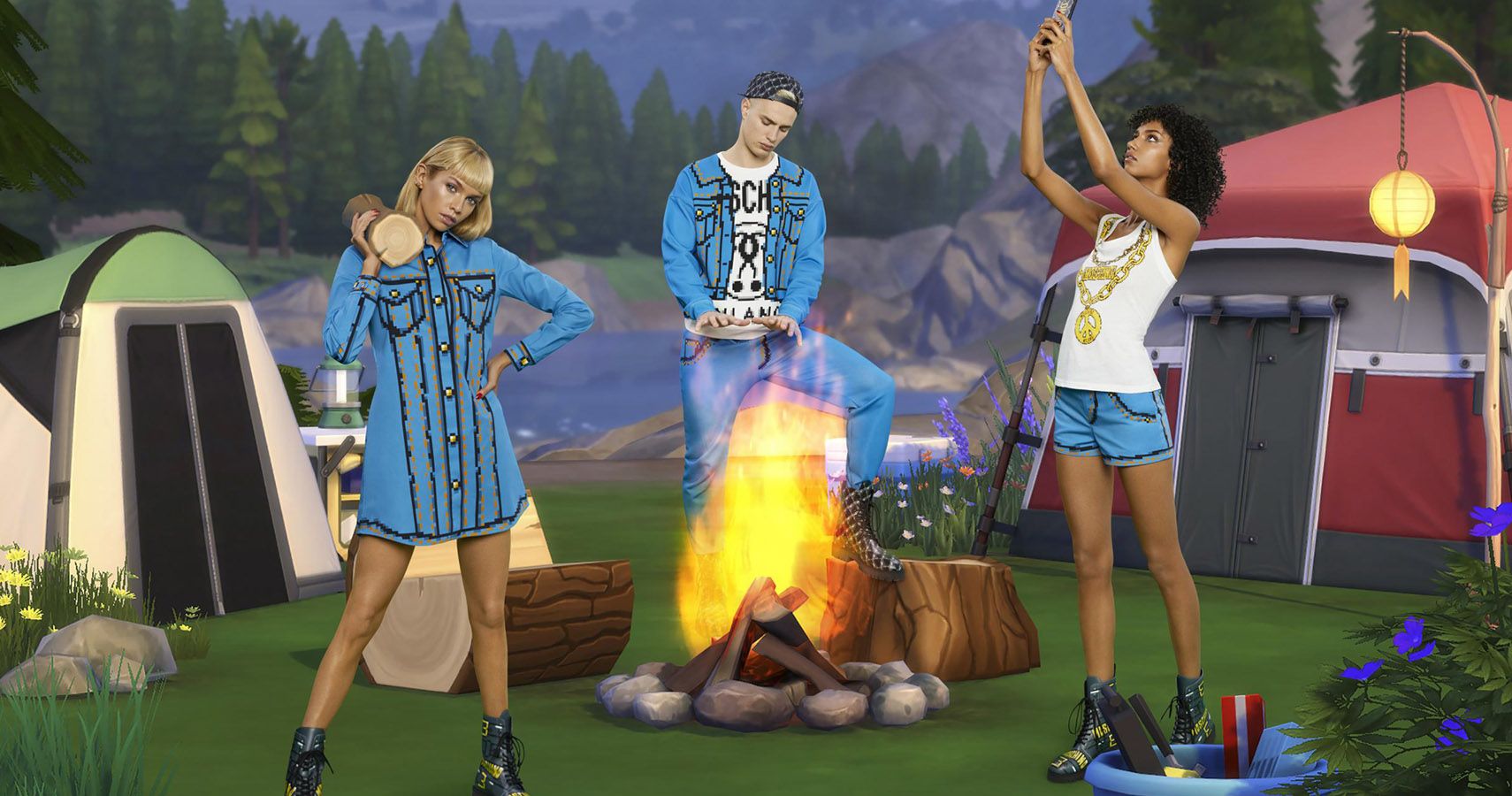 Once the pack was released it did manage to surprise many, thanks to the inclusion of a photography career, some industrial loft themed furniture, and very little Moschino clothing. By using fashion photography as a theme, and building around that, the pack managed to make itself less niche and appeal to a wider audience.
This wasn't the case for the latest joint venture, which is a full crossover between The Sims 4 and Star Wars.
In A Galaxy, Far, Far Away
The latest game pack is a Star Wars crossover titled Journey To Batuu. Unlike previous collaborations, this is a full merging of both franchises into one pack. You'll find yourself playing in Batuu, the Star Wars world at Galaxy's Edge that has been recreated at Disney World.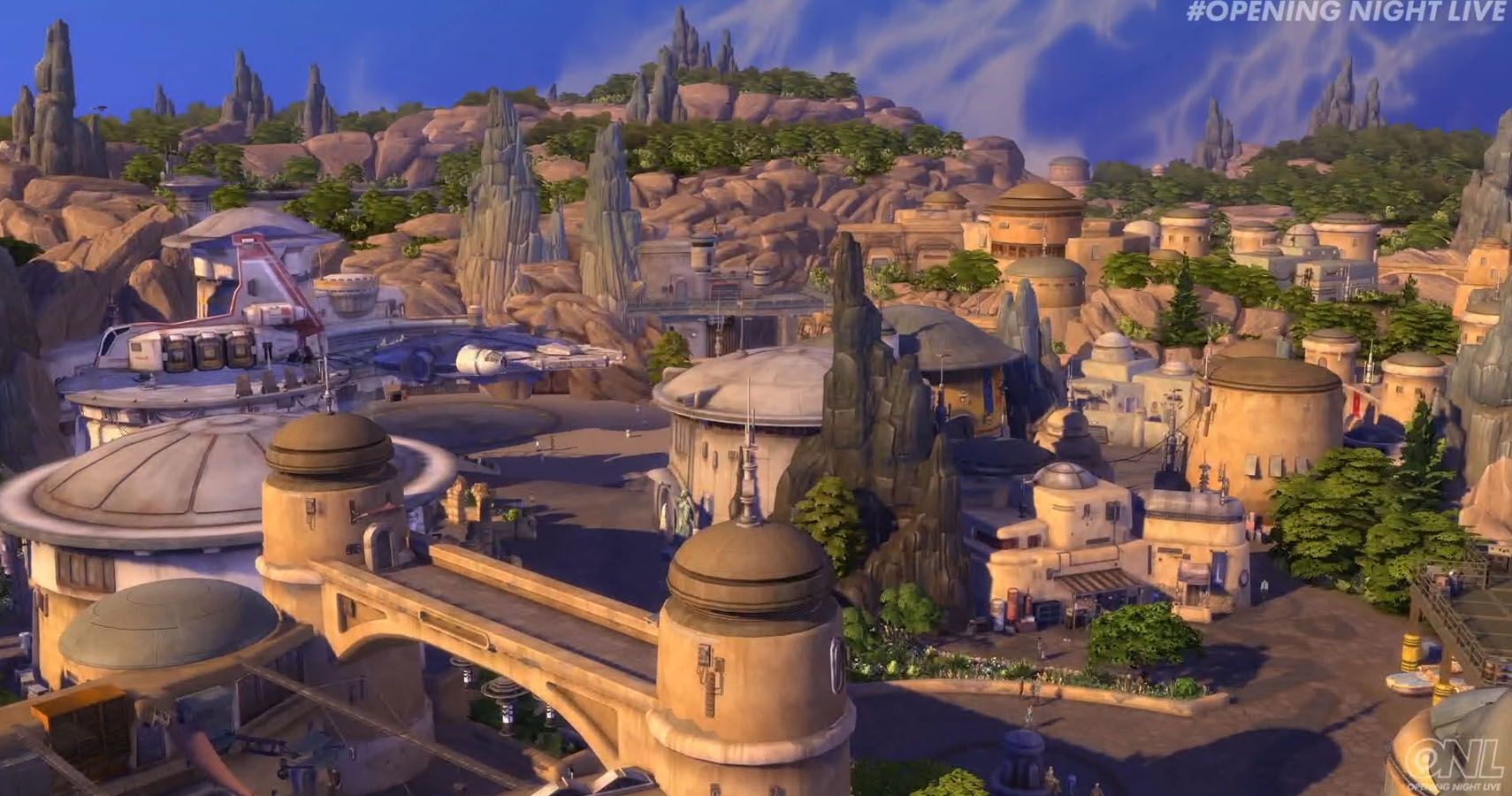 The pack itself is very unique and different, it also keeps the content very separate from the main game. Star Wars items will only come into your regular world if you bring them in. However, despite the fact that this is the most independent game pack ever produced, meaning if you don't like Star Wars you really won't be missing out, it's still caused issues. This is because it feels for many to be far to niche at a time when what are seen as core features are still missing from the main game.
Crossover Chaos
The first truly experimental pack was the story-based game pack, Strangerville and that was also received with skepticism. However, the crossover has somehow generated hate in excess of anything else we've seen. While for me personally it's just a middle of the road pack, due to the execution and limitations of the theme, for many it seems to represent the team taking away everything they want.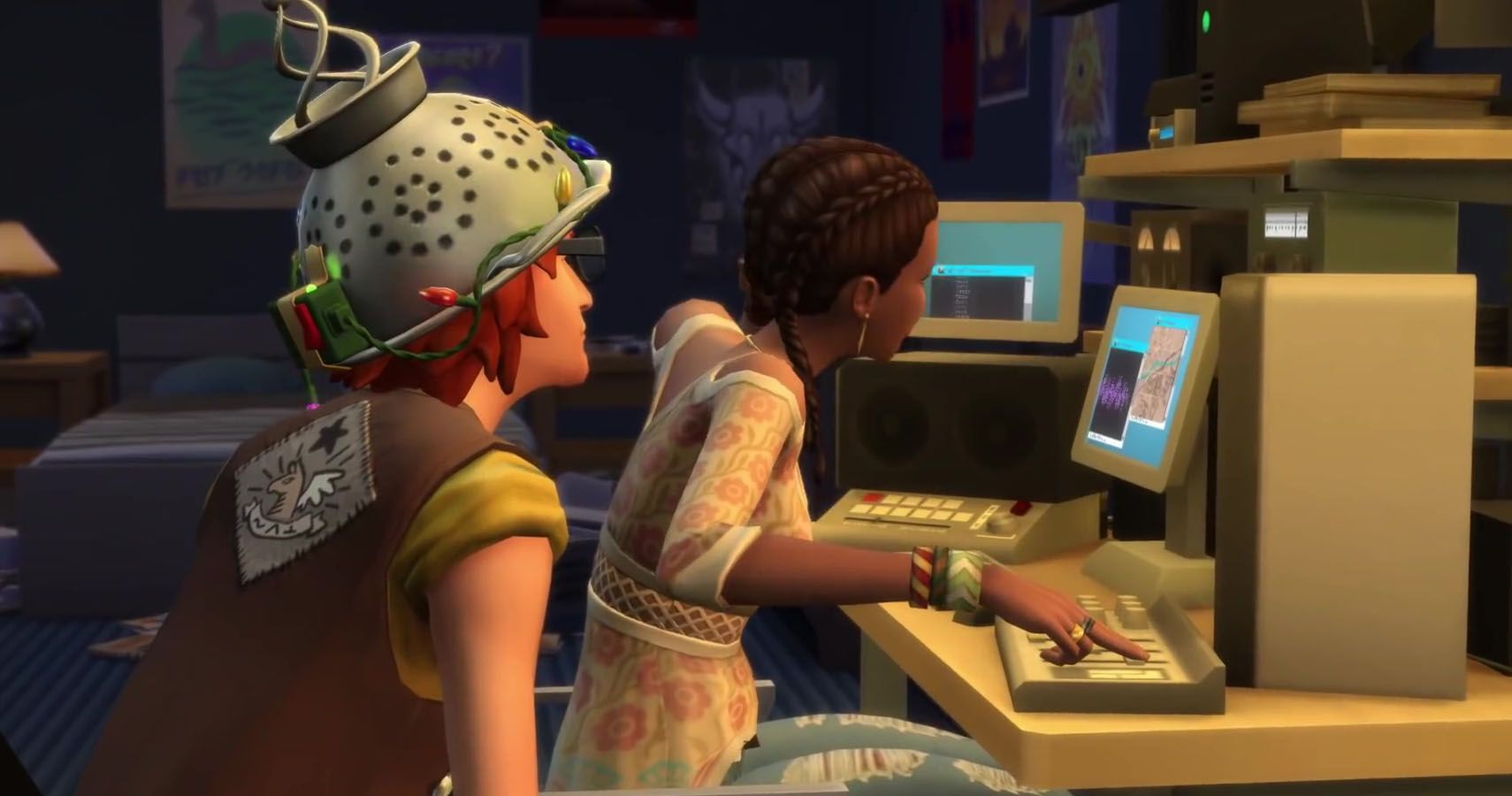 For many, it would appear that the theme may be less of an issue than the fact that it's so far removed from regular play. While supernatural and sci-fi have been covered in previous packs for older versions of The Sims, we already have some of this gameplay in the form of aliens, vampires, and mermaids as well as the planet Sixam. Focusing so heavily on a limited subject has meant players are taking against the pack because it isn't something else.
Cars, babies, family gameplay, open worlds, attraction systems, bunk beds, and even farming have all been suggested as "essentials" to include in the game. Since most of these revolve around regular gameplay it's felt that focus on crossovers and collaborations is pulling the franchise from its roots. So does this mean they are destined to fail?
Working Smart
The main issue with collaborative projects so far may not be the fact they are collaborative, but more the choices of partners. Moschino is a high fashion brand that the majority of the player base has not heard of, or has no interest in. Likewise, while M.A.C. is more mainstream, the designs their team provided were not. The Sims 4 is a life simulator, and for most people, brands like Moschino aren't real life. And while Star Wars is popular, it's complete escapism – again, something very separate from real life.
If The Sims 4 wants to pull off a successful paid collaboration then the team needs to consider better matches to everyday life. There's a reason so many players loved the IKEA pack and it's because IKEA furniture is a reality for them.
When your player base is more fast food than high fashion, collaborations with high-end brands are just serving to make the team seem out of touch. They claim to be listening to feedback, so here's hoping that the next brand to make its way into the game is one we can relate to.
NEXT: The Sims 4: DLC Execution Is Executing The Game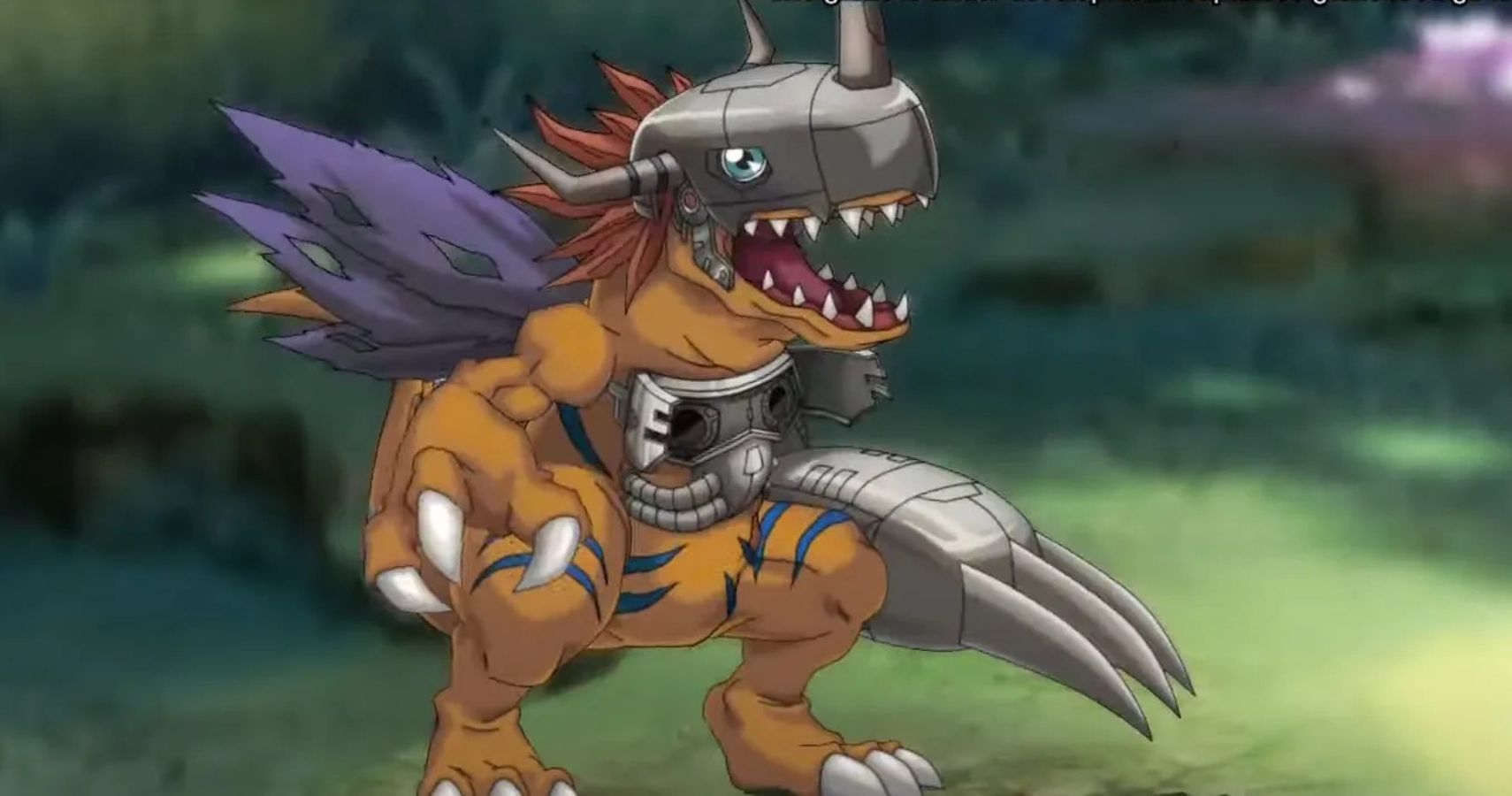 TheGamer Originals
Star Wars
The Sims
the sims 4
Helen began playing games at an early age with her first computer being a hand-me-down Sinclair ZX Spectrum. It didn't put her off… She is all grown up now but is still a gamer at heart, especially when it comes to The Sims and other strategy and simulation games.
She juggles the daily demands of life with a family and somehow still finds the time to indulge her two passions in life, writing and gaming; sometimes both at the same time.
Source: Read Full Article