Forget The Goose, There's a Cosplaying Duck That Deserves Your Attention
Those that enjoyed the virtual thrill of becoming a mean-spirited goose in Untitled Goose Game can now enjoy the real life thrill of following a duck on Twitter. More specifically, there's nothing stopping you from going to Tito The Duck's twitter page and enjoying photo after photo of a real live cosplaying duck. Or, if you're very lucky, you might find Tito at Comic Con, dressed up as Batman.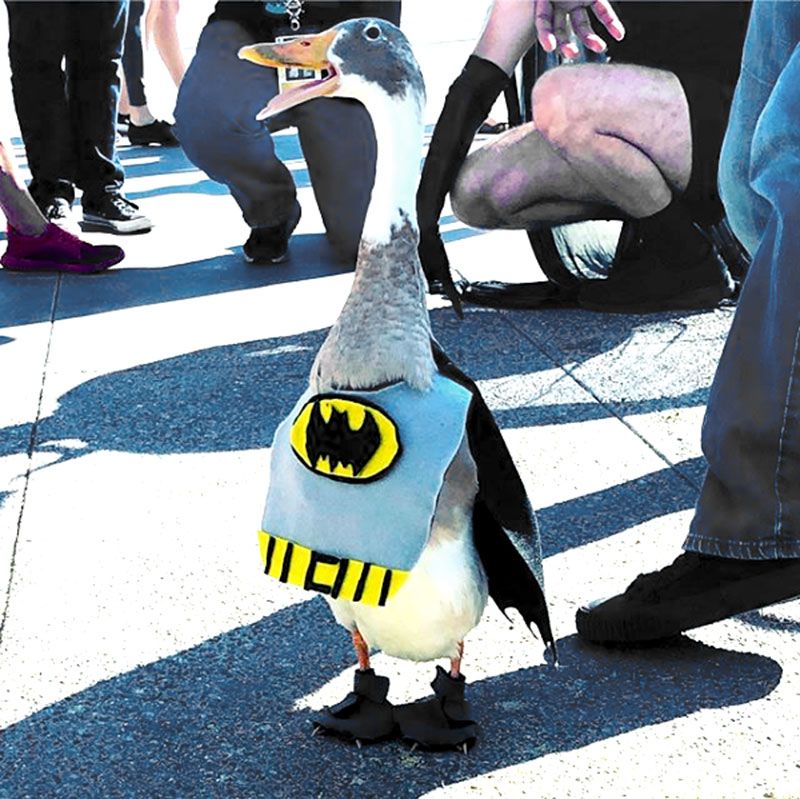 Tito the Duck is owned by one Gustavo Esparza who explains that he's been dressing up Tito since he was a baby, Hobbyfarms reports.
Tito's Twitter page is full of relatable content such as Tito watching TV, shaking his tail in a shark outfit and posing next to a paper that reads, "I poop on my dad when he tries to put my diaper on me."
Tito can also be seen enjoying his three day weekend by the beach, sitting in a popcorn wagon and playing the piano. Kind of. He mostly just stands on the keys, but it's still impressive.
Tito has his own website where he tells his side of the story, but we'll never know what that is because we don't speak duck.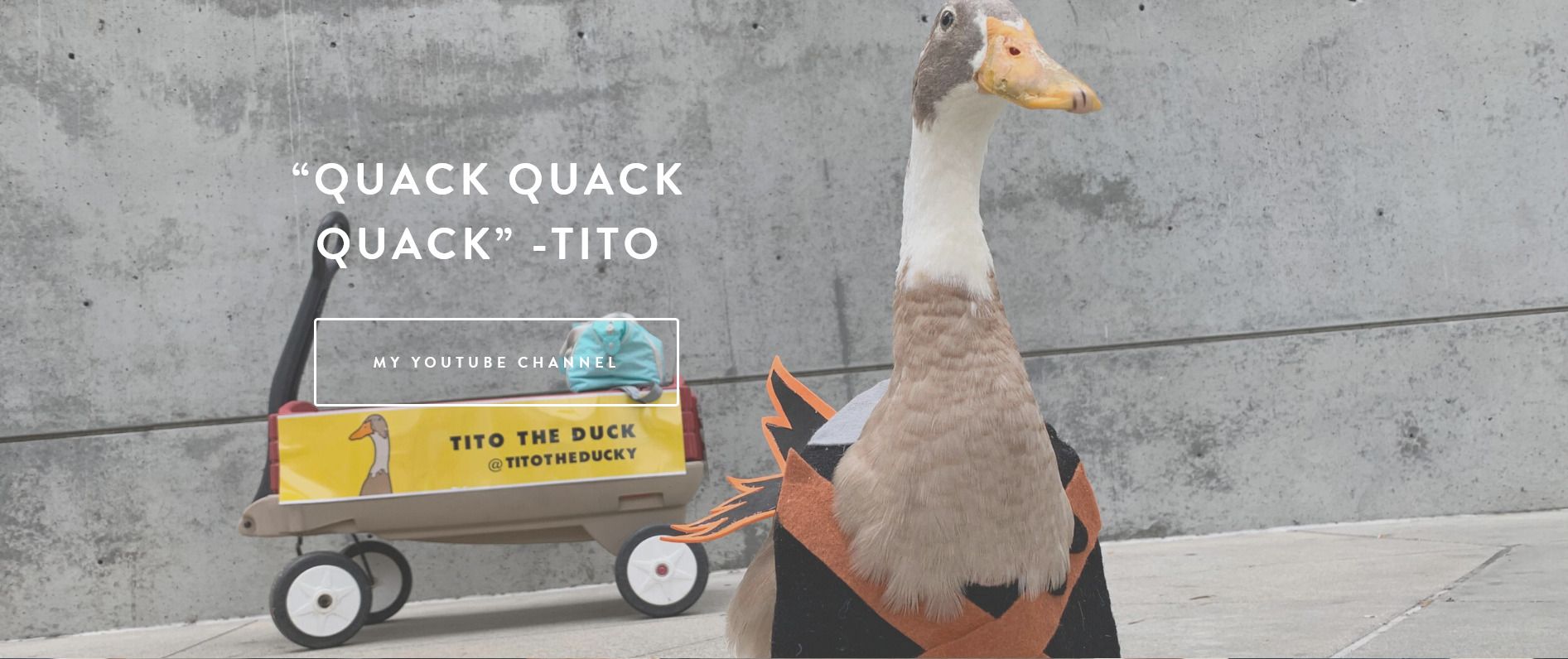 Tito has also cosplayed as several anime characters including Bakugo, the fiery rival character from My Hero Academia. Tito's first cosplay was, fittingly, Donald Duck.
His owner, Esparza, is a kindergarden teacher, and Tito was originally the classroom pet who helped students learn about plants and animals. Tito's a picky eater, has two pools, cares little for toys and is friends with a companion duck, Frida, which was rescued at a young age. If Disney Princess titles were given out, both Tito and Gustavo Esparza would definitely qualify.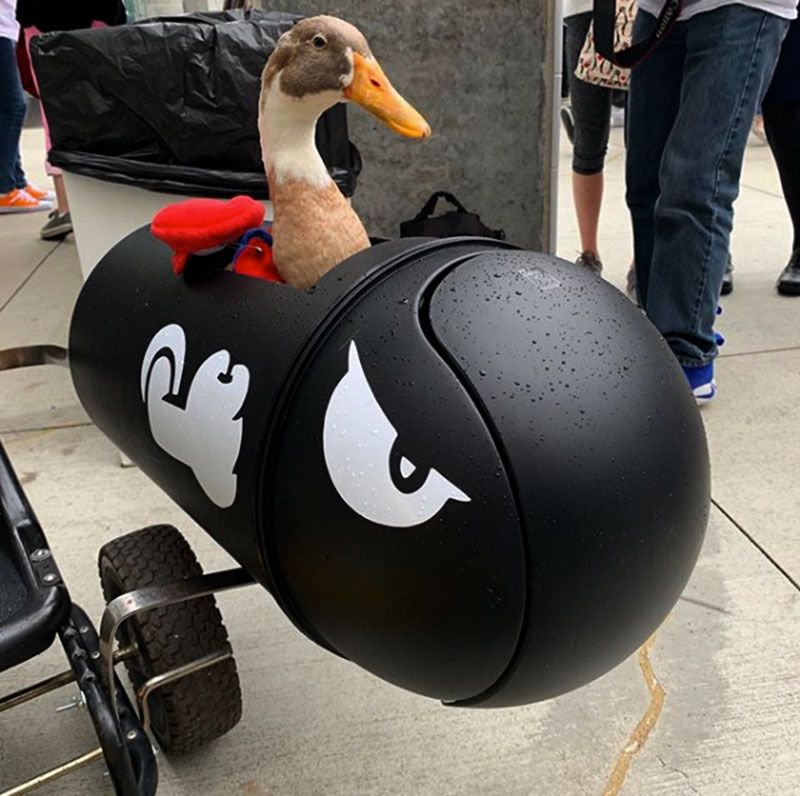 Tito's future looks bright, with more Comic Con appearances and more thrilled fans reacting to the fact that yes, there is a live duck in front of them wearing a full getup including shoes.
The final hurdle for Tito is actually entering a convention center, as animals are generally not allowed inside. Tito's been more of a convention greeter than a convention goer, but he's still living his best duck life and we wish him all the best.
Source: Read Full Article