FIFA Has No Room For A Player Like Jesse Lingard
Yesterday, football fans were treated to a familiar sight: Jesse Lingard scored for West Ham. That's four goals in six games since his loan from Manchester United, already matching or eclipsing his goals return in four of his five individual seasons with the Red Devils. Lingard is a fascinating, fantastic, and ultimately frustrating player, and he's one of the best examples of how a mathematical game like FIFA can never really capture the true heart of football.
Lingard isn't the only player this can be applied to. Dele Alli, Jamie Vardy, Kai Havertz, Adel Taarabat, and Kevin Nolan also offer examples of how FIFA can never quite tell the full story, but considering the red hot form he's in, J-Lingz seems like the best player to examine right now. Lingard was highly rated by Sir Alex Ferguson, and he knew a thing or two about football, so it's clear Lingard has got something special. He's showing that at West Ham, and as much as people hate to admit it, he showed it as a key cog in England's march to the World Cup semi-finals in 2018. He's brilliant, but he's also a bit shit. He once went almost a full year without a goal or an assist – he's the living embodiment of how far Manchester United's stock has fallen, and he has the worst goal celebrations in the world. J-Lingz, with his fashion brand, viral dances, goofy social media presence, and reputation for being a soft touch, is the modern footballer incarnate.
But how does FIFA link into all this? Well, FIFA gives each player a numerical value derived from a variety of stats, each given differing and complex weighting depending on a player's preferred position. Lingard's is 77. Sometimes, players are better than they appear because they have an abundance of speed stats, for example, but most of the time, what you see is what you get. And what you see simply isn't what you get with Jesse Lingard. The game has a built in Potential rating (Lingard comes with a Potential boost of 0, so that doesn't even matter here), and that only really applies if you manage the player over a period of years in Career Mode. There's nothing to mimic Lingard's unpredictability, his often hidden talents, his one world class pass in every ten. Lingard will play the exact same way in every single game, because he's not Jesse Lingard, he's an avatar of Lingard with Lingard's approximate stats based on his up-and-down performances in the past few seasons.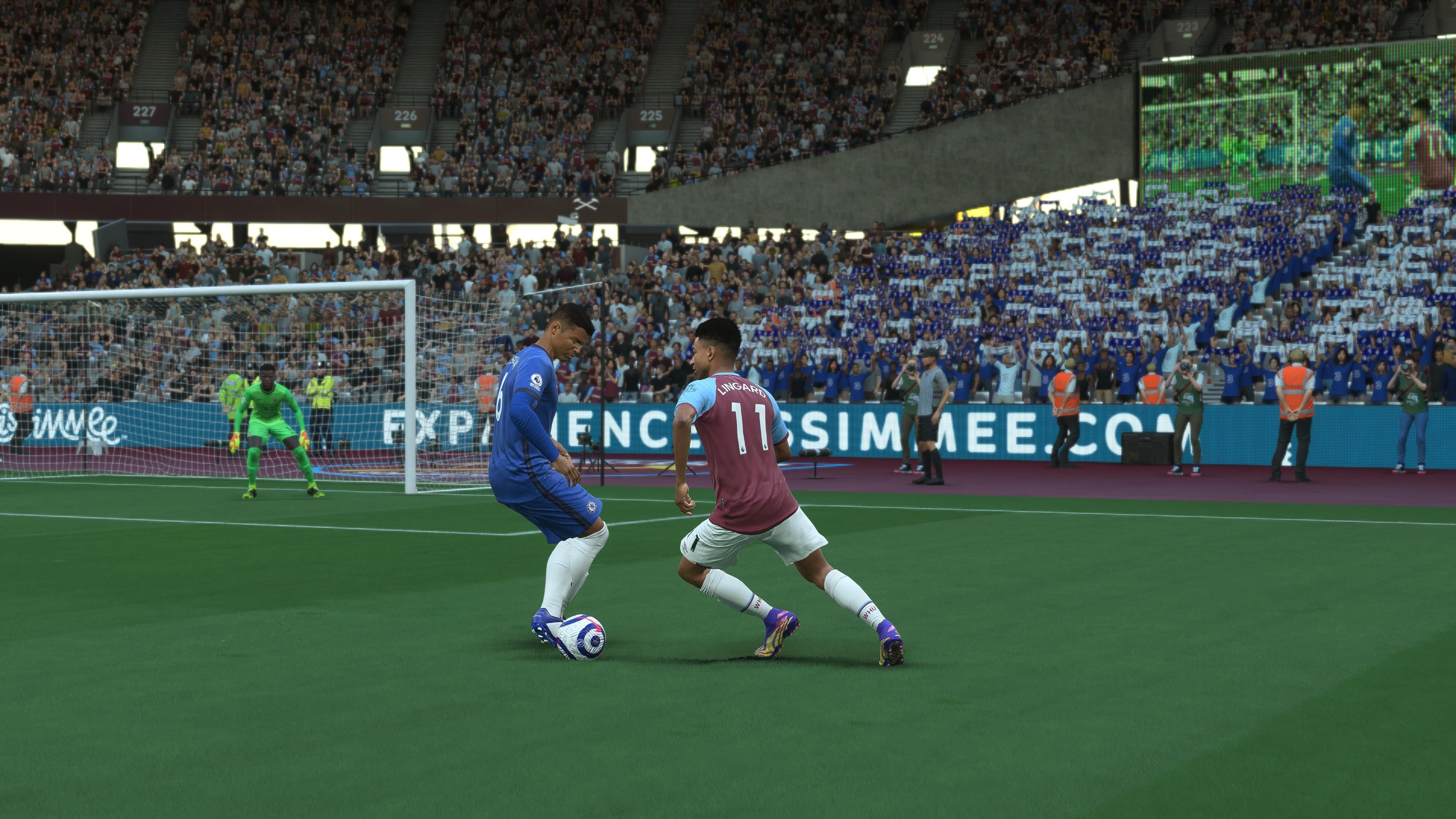 It's the same way Jamie Vardy's avatar doesn't have a built-in passion-o-meter when fans boo him, or he misses an easy chance, or it gets down to the last ten minutes. The Wayne Rooney of FIFA doesn't get better after he's had a harsh booking like the real Rooney did. FIFA's Drogba never came alive in cup finals; and FIFA's Higuain never went missing in them.
FIFA can give players a specific weekly boost in Ultimate Team if they do well, putting them in the Team of the Week and giving them a limited edition card with better stats, but the problem can't be solved by just changing Lingard's 77 to 81.
Fergie liked Lingard, but the player mainly developed under one of the most tumultuous times in Man UTD's history, playing under Moyes (also his current Hammers manager), Van Gaal, Mourinho, and Solskjaer. The first three all played him fairly regularly, and Marcus Rashford was able to develop in the same environment, but you can't help but think we'd be watching a very different Lingard had Fergie remained at the club, in the same way Dele Alli would probably be reaching for world class status had Pochettino remained at Spurs. That's not something FIFA can account for, it just looks at how Lingard has fared over the past few years and designates him a 77.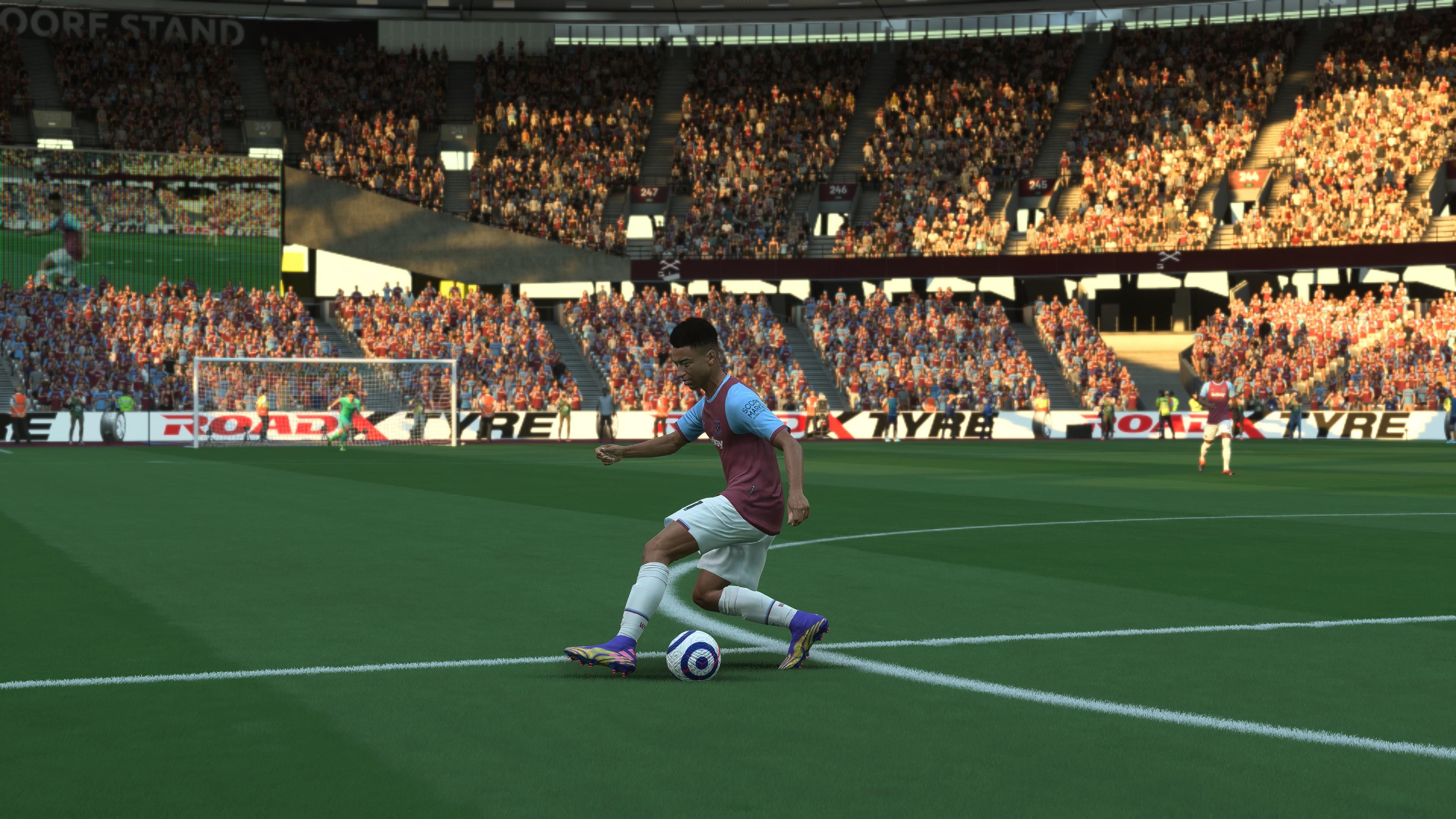 Jesse Lingard is a mercurial player, and I'm not really sure what the real Lingard is. Is he the one who's banging them in for West Ham, are we finally seeing the real Lingard? Or is this just a honeymoon phase while he gets a new lease of life in the claret and blue? Maybe it's England's Lingard, a harder worker than he was ever given credit for, and a key asset in Southgate's dressing room but not much of an on-the-ball technician. It could even be the Lingard we saw under Mourinho and Solskjaer, a largely ineffective and disinterested player who has taken his eyes off the ball. Who knows? FIFA certainly doesn't. That 77 rating is a combination of all the Lingards we've seen, but it isn't truly any of them. I'm not sure there's a solution here; FIFA needs to give each player a set of stats in order to differentiate them, and with literally thousands of players to account for, we can't expect them to all have personalities. Still, it's nice to see Lingard playing with a smile on his face again, even if the biggest reward FIFA 22 can give him is a slight bump up to 79 next year.
Next: Video Games, It's Time To Stop Wasting Worlds And Admit That GTA 4 Was Right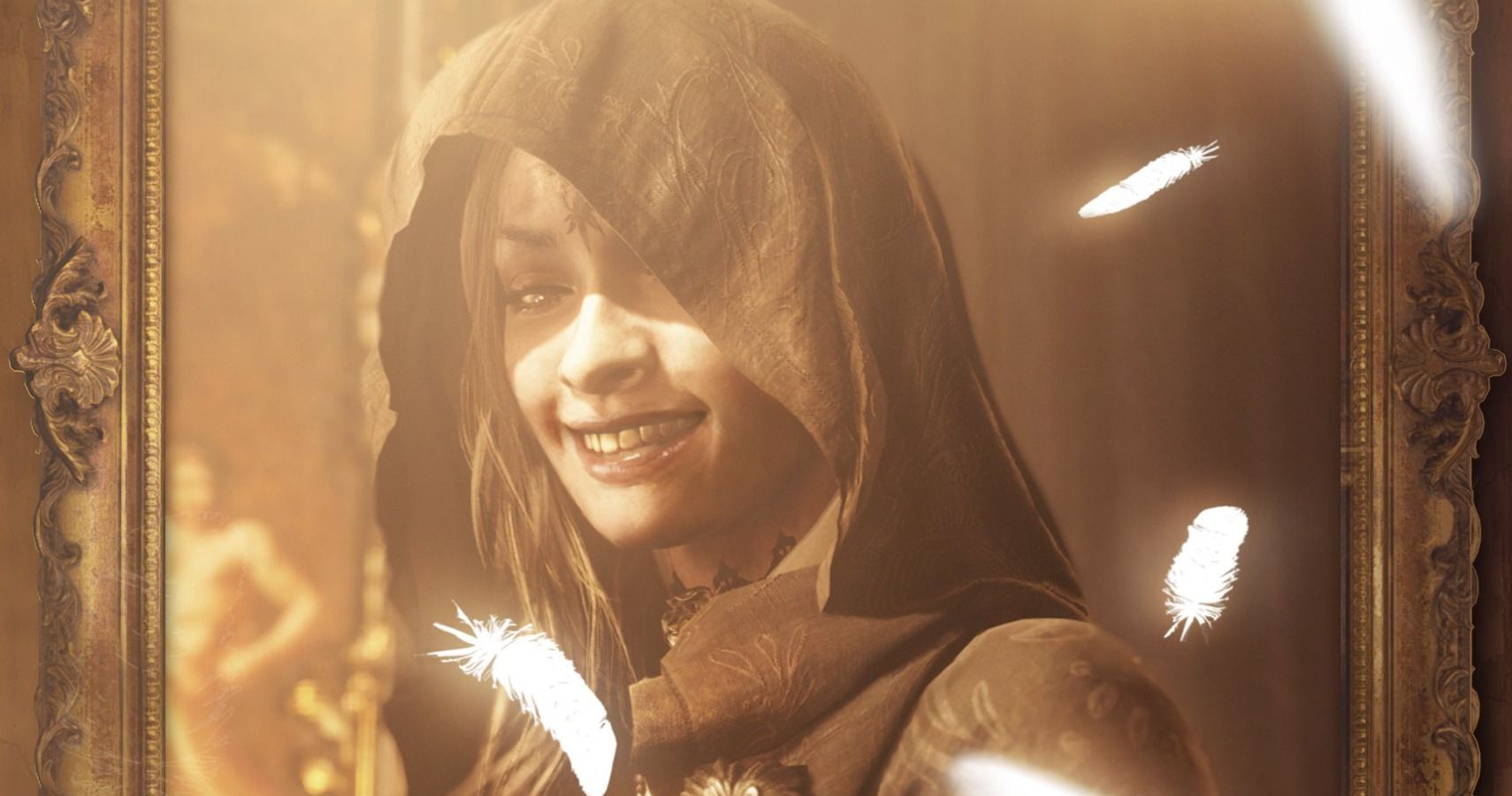 TheGamer Originals
FIFA
PC
Xbox One
Ps5
ps4
Xbox Series X
Fifa 21
Stacey Henley is an editor for TheGamer, and can often be found journeying to the edge of the Earth, but only in video games. Find her on Twitter @FiveTacey
Source: Read Full Article