Cyberpunk 2077's Judy Alvarez Actress Only Knew She Was Gay "Just Before" Recording Romantic Scenes
"Actors can't know everything about the game," Carla Tassara tells us regarding her experience playing Judy Alvarez in CD Projekt Red's Cyberpunk 2077. In a game that has been criticised for its portrayal of certain groups and controversial storytelling, this empathetic braindance technician was a bright spot amidst the darkness. Praised by many as one of the game's strongest personalities, we recently spoke with Tassara about the romantic side of Judy Alvarez, and how it felt to give life to such a strong queer character.
"I only knew Judy was gay just before we recorded any romantic interactions," Tassara tells us, reflecting on how many players saw themselves in Judy's character. "I felt so lucky to live out those moments, giddy, heart-naked," she explains. "I even asked our director and the engineer to look away when I recorded them, it felt that exquisitely vulnerable. Again, she's just beautifully written."
Judy is a subdued woman, but one who comes out of her shell and confides in V when it becomes clear that the player cares too, wanting the best for someone who has been through hell. It's an ultimately heartwarming series of events, culminating in a brilliant final quest known as Pyramid Song. Judy is canonically a lesbian, meaning a male-version of V has no chance of striking up a romantic relationship.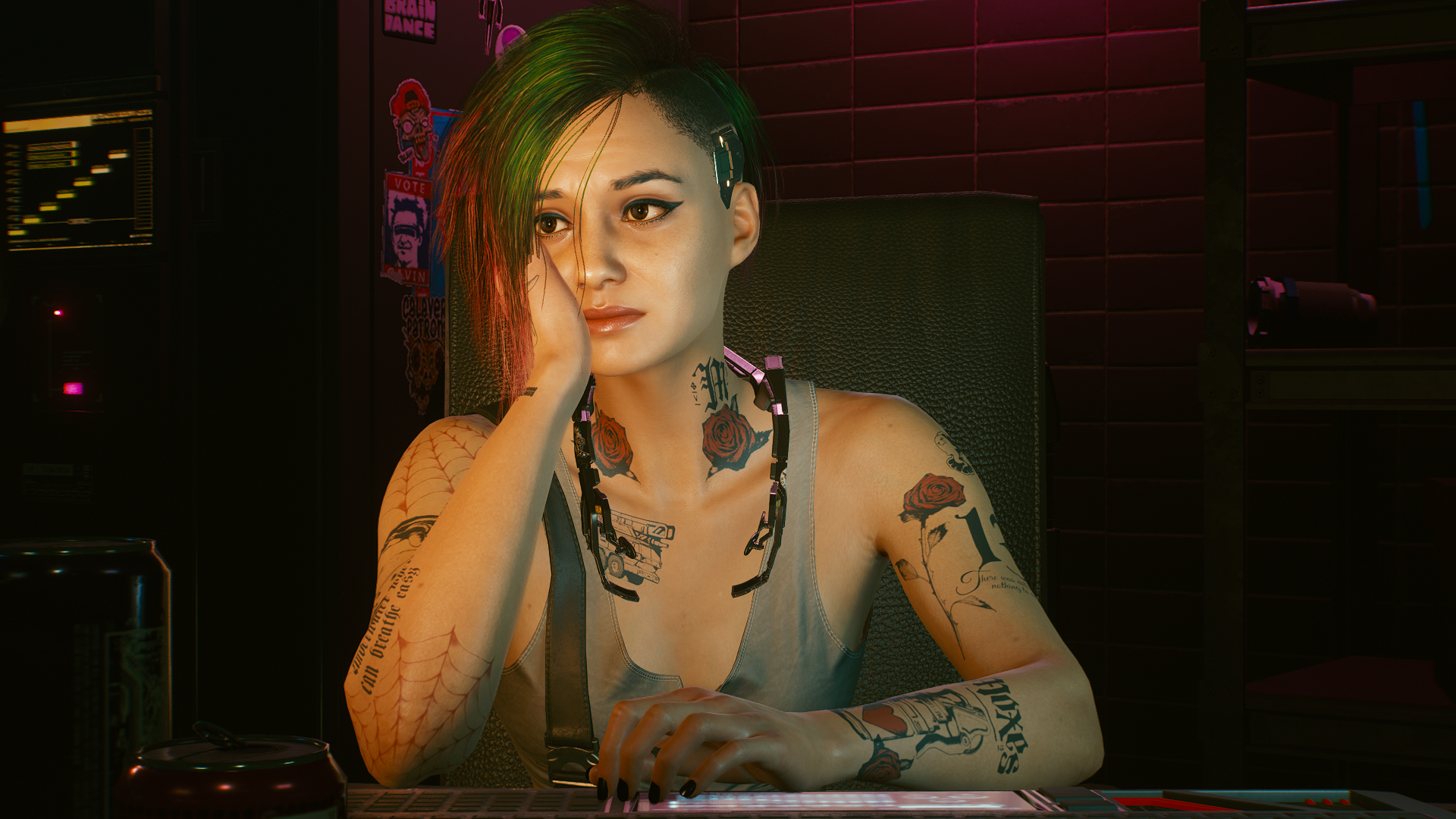 "I am proud to have portrayed a gay woman in what I think, should the player choose so, is a complex romantic relationship, and in the friendships in which she makes no apologies for being exactly who she is," Tassara says, beaming with pride about her performance. "I've received messages from gamers, Queer women, who saw themselves in her and felt seen and inspired. Representation in storytelling is vital and I credit the writers for Judy's impact. I'm thankful for it."
Tassara also touched upon Judy's status as a Latina character, and how it felt to see her own culture played out in the game: "I am Latina. I resonate with the broader Latin culture more than I do any other. It's home to me. Roles representing Latinos are ever increasing, and with that I hope will come more and more nuanced and individualized characters such as Judy," Tassara explains, highlighting the importance of growing diversity amongst actors and their performances. "I acknowledge the enthusiastic response to her and I am honored and thrilled. Thrilled because I had such a deep connection with Judy myself and I tried to be as personal and real as I could with such a beautifully written character."
We'll have a larger interview with Carla Tassara surrounding her role as Judy Alvarez in Cyberpunk 2077 coming in the near future, which dives into working with CD Projekt Red, landing the role of Judy, being nominated for a BAFTA, and how her story deals with trauma, sexuality, and other thematic elements in the dark, sinister world of Night City. 
Next: The Beauty Of Abby's Found Family In The Last Of Us Part 2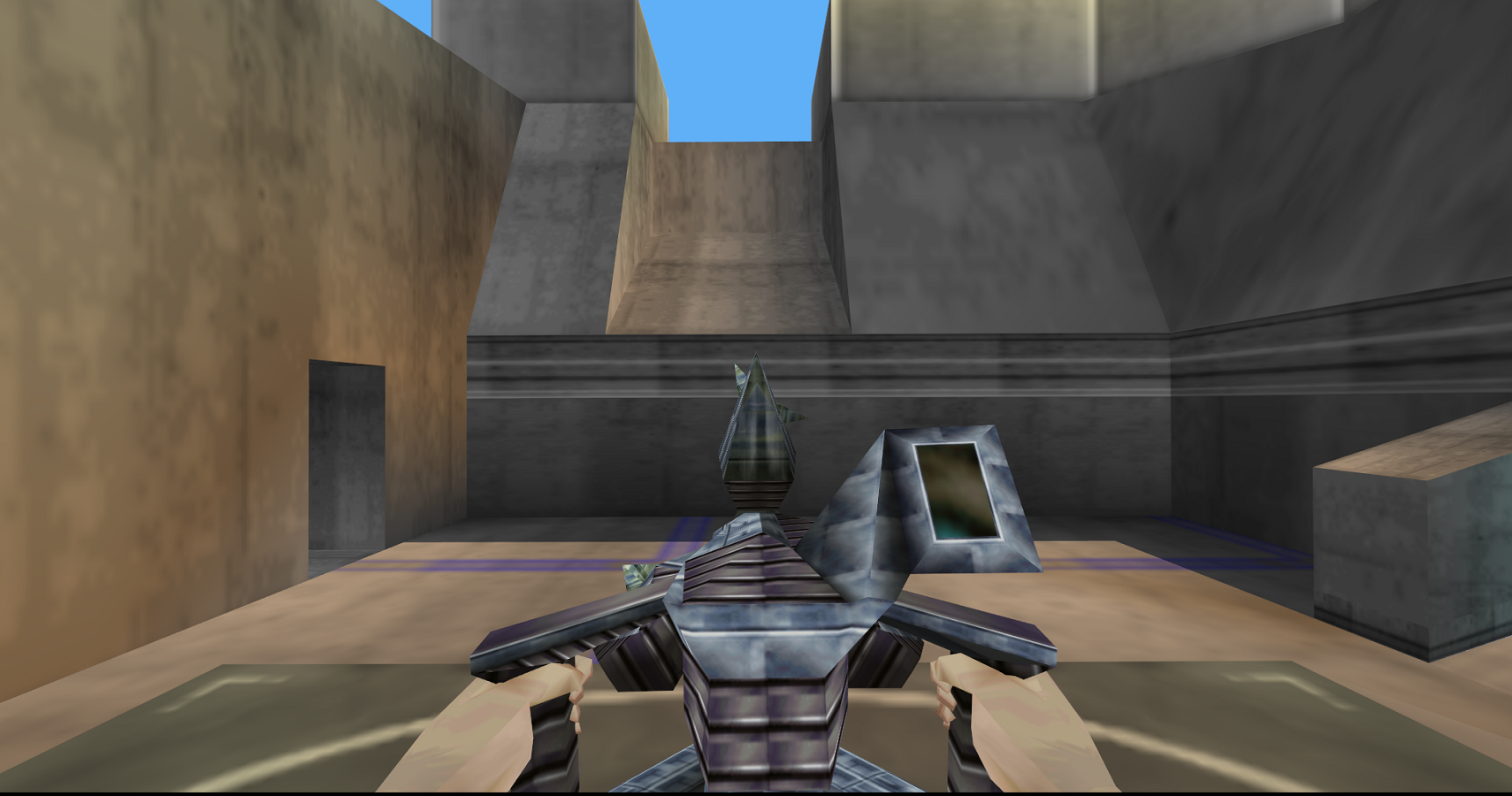 TheGamer Originals
Xbox
PC
Cyberpunk 2077
ps4
CD Projekt
Jade King is one of the Features Editors for TheGamer. Previously head of gaming content over at Trusted Reviews, she can be found talking about games, anime and retweeting Catradora fanart @KonaYMA6.
Source: Read Full Article