A Chat With The Fans Remaking Rayman 2 (Because Ubisoft Won't)
Despite Ubisoft's reluctance to bring him back, Rayman has held a special place in gamers' hearts since his debut in 1995. His wacky personality, not to mention the creative worlds he explored, enchanted us – especially in Rayman 2: The Great Escape.
That wild imagination from Michel Ancel and his team at the time has inspired Rycer (Project Lead), Corbin William (Lead Programmer/Lead Modeler), and the rest of r2HD to bring the game back into the age of HD. They're using the Unreal Engine to bring the models to a modern standard, and to finally make the game compatible with current PCs. Their goal is to "restore Rayman's world, just as beautiful as you remember seeing it 20 years ago while staying true to the original art direction."
Both Rycer and Corbin explained why they were both invested in the Rayman series.
Corbin: My history with Rayman actually has to do with my family, both my mom and my dad used to play the PS1 version of the first Rayman. As I'd watch them play, I fell more and more in love with this character, the bright colors, the overall design of everything really stuck to me, and got me invested in the series.
Rycer: It's actually the first game I've ever played! We already had it on our computer when I was born.
Arguably Rayman's best outing The Great Escape oozed atmosphere within its levels and featured impeccable level design. For example, The Cave of Bad Dreams greeted Rayman with skulls and skeletal hands emerging out of slime green water, and a boss that had razor sharp teeth. The camera was even covered by his mangily choppers. As a kid, this was truly terrifying. There were many other moments within Rayman 2 that remain in my memory 18 years after playing it. When asked why they loved Rayman 2: The Great Escape, they said:
Corbin: I've always loved Rayman 2, every iteration of it, PS1, Dreamcast, N64, PC, even the re-release on PS2. The atmosphere, the interactions, the dark story all come together to make a truly magical experience and a story that can really make you fear for The Glade of Dreams. I wanted to see this game given the fresh coat of paint, and updated mechanics it deserved.
Rycer: It must be the gameplay and the atmosphere. The story is rather dark for a game for children. The music sounds mysterious, helping you immerse in this virtual world. And the most important thing – the platforming feels responsive and fun!
However, the task set ahead of them has been challenging. Making completely new assets from someone else's art style and allotting time for the developers has been quite the task for the team.
r2HD: The levels in the original game consist of only a few repeating textures, which isn't enough to use them as a base for our assets. We simply can't build detailed levels relying only on the original textures. Not to mention it's just been a team of people giving what time they can give. Each asset is being recreated from the ground up based around the original artwork, with a bit of our own personal touch.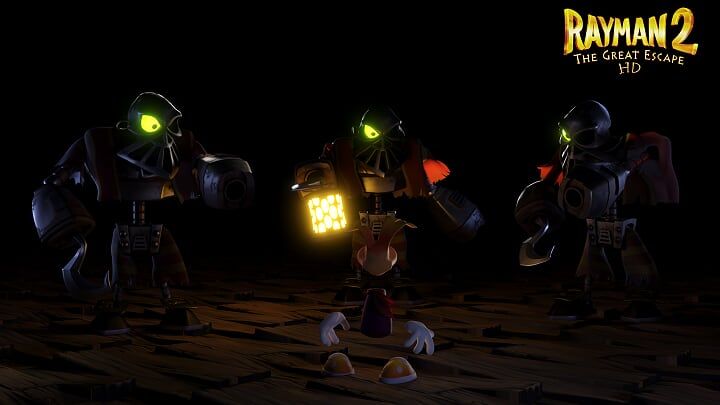 Corbin's favorite level in Rayman 2: The Great Escape is the Cave of Bad Dreams and he said that it will be remade "to be just a tad bit more spooky with modern lighting techniques." Another improvement Rayman 2 HD will see is a more engaging combat system, says the team.
r2HD: The combat will definitely be tweaked to feel more engaging, we're not really going to add any new mechanics or anything of the sort.
The soundtrack will also be remade for the project by LorenzoVDH, a cover artist from Netherlands. You can listen to his work below. It sounds incredibly faithful to the original work by Eric Chevaliér and pumps it with some zany personality.
So, what experience does this team actually have? Corbin and Rycer are very confident with the people they are working with.
Corbin: I have been doing all sorts of game-design related stuff since around 2012, and have always been inspired by Crash and Rayman with each game I'd prototype. Eventually I decided I wanted to just make a Rayman game, so I actually worked on a few before doing Rayman 2 HD. Rayman 2 HD team has the best, most dedicated, and overall greatest people you could ever want on a team. Each of them are the best at what they do.
Rycer: I've always been more interested in how games are made, rather than just playing them. So one day I decided to make one! The whole team is extremely talented. They do their best, even if they're struggling with their personal life. Without them, the project would be impossible. I'd like to thank every one of them for the passion they put into the project.
Despite all the effort, we've seen other fan projects fall by the wayside. Nintendo, for example, is known to lay down a swift cease and desist whenever a fan project gets notoriety. However, R2HD believes that won't be the case with Ubisoft.
They've argued that "there have been plenty of fan-games that Ubisoft has turned a blind eye to" and pointed out the excellent fan remake Rayman: Redemption as an example. We still wish Nintendo didn't ban the Super Mario 64 HD project because that looked amazing in comparison to their own lazy release for the Switch. Nintendo is perfectly in the right to do that, but man, it's embarrassing when fans put more effort into a project than the actual developer.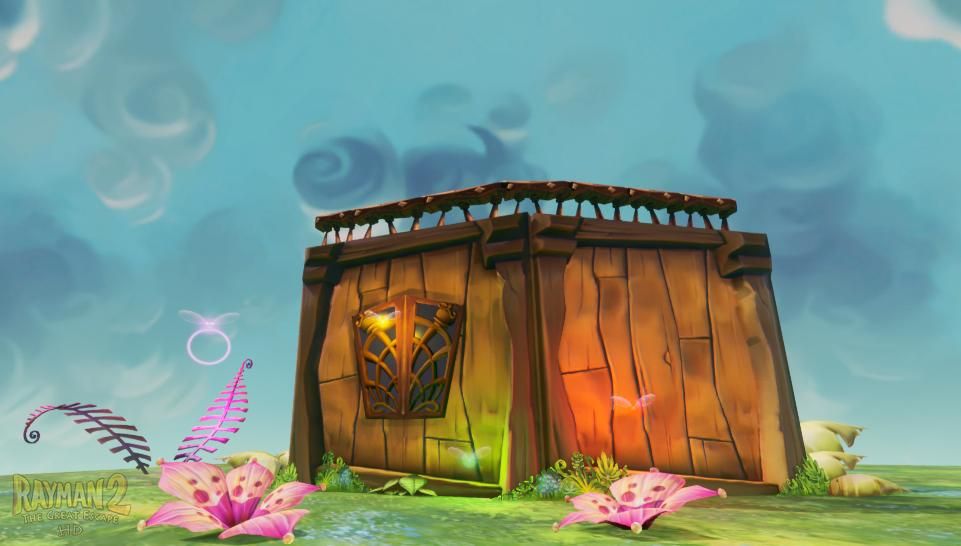 If Rayman 2 does get remastered for current systems like Prince of Persia: The Sands of Time, R2HD did say that they'll close up shop because "there's no need for 2 Rayman 2 remakes."
Despite Rayman's importance in the history of Ubisoft, he has been relegated to nothing more than a figurehead. It has been seven years since the release of Rayman Legends, his last title, and the Rabbids have taken over the brand name. Corbin believes that Ubisoft "don't think Rayman is popular enough to put much resources in a 3D game."
Michel Ancel's recent departure from Ubisoft has caused concern within the fandom as he is the creator and director of the series. Some have said that the series will no longer receive new entries, and others believe that Rayman still has a chance to come back. Both Corbin and Rycer had differing opinions:
Corbin: My honest opinion is no. It seems like Ubisoft is a bit more concerned with any other game besides Rayman.
Rycer: I'm pretty sure Ubisoft won't just abandon the Rayman franchise. I just hope it will have the same feeling as the previous games.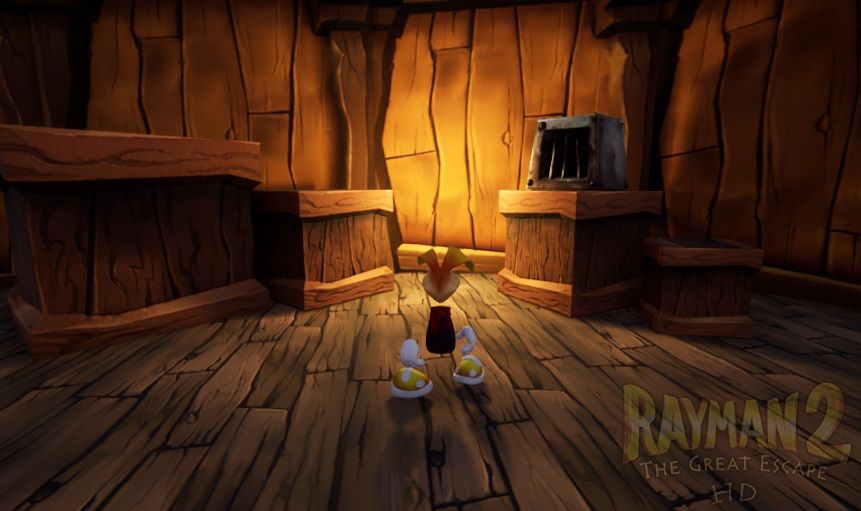 Regardless of the future of Rayman, it seems love for the limbless hero will remain within the gaming community if fan projects like Rayman 2 HD are still thriving. We can't wait to see more.
There is currently no release date for this project yet, and it seems to be early at this point in development. At the time of this interview, the team was still looking for new members to join the project. You can stay updated on the official website here.
Next: Best 3D Platformer Games For Newbies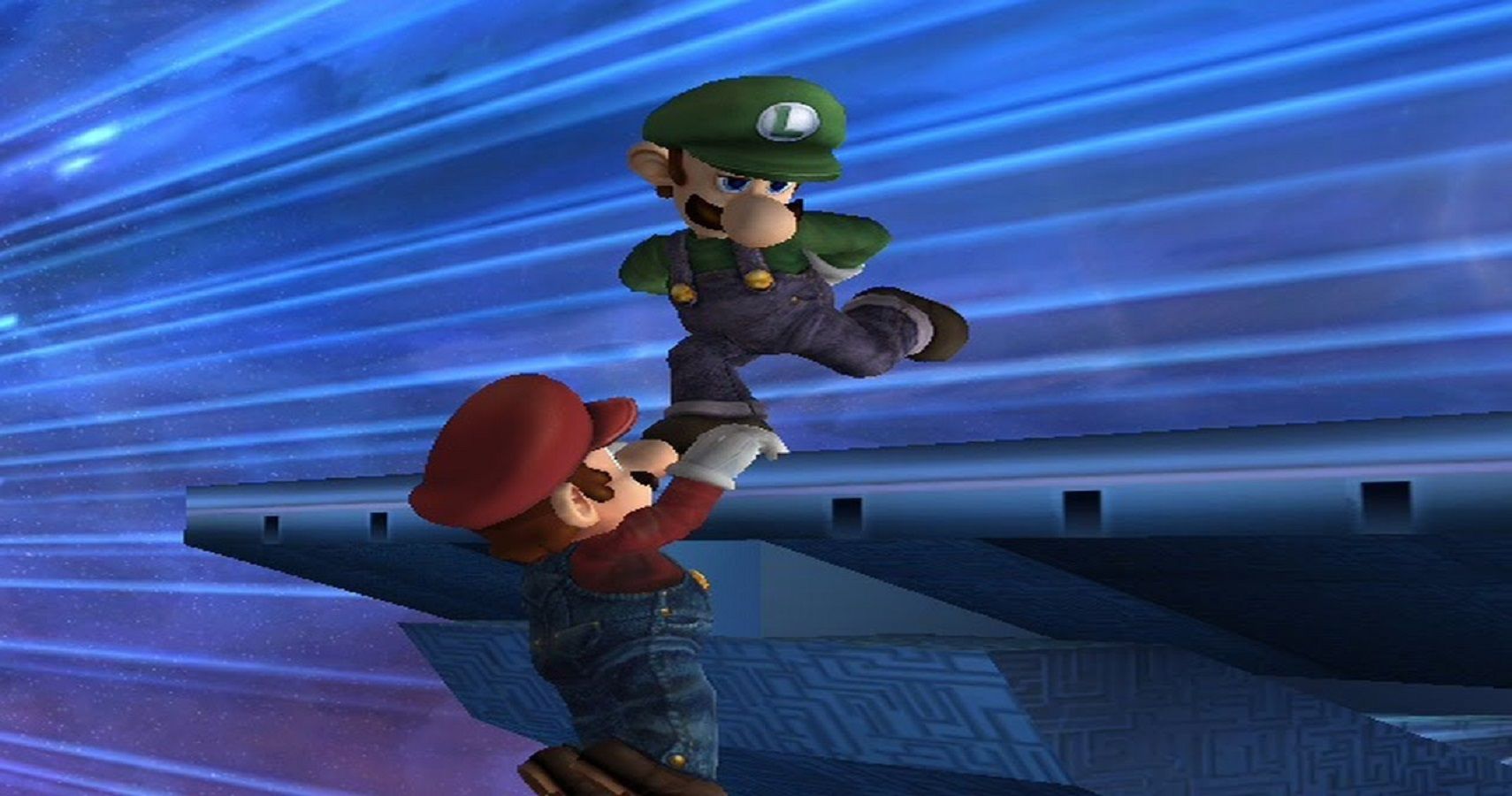 The British "Canadian" Chris Penwell has been a video game journalist since 2013 and now has a Bachelor's degree in Communications from MacEwan University. He loves to play JRPGs and games with a narrative. His dream is to go to E3 and PAX one day and experience the mania of each event!
Source: Read Full Article