Zombie Army Trilogy Puts Nintendo Switch In Its Sights This Month
Nintendo Switch players will be able to take out Zombie Hitler thanks to the Zombie Army Trilogy, arriving at the end of March.
Zombie Army 4: Dead War just came out last month. We gave it a pretty good review, praising it for its great co-op gameplay with only just a few gripes. "It's a rollicking and ridiculous game that's fun to play, offers loads of replay value, and is an enticing co-op proposition for anyone who likes fun," wrote our girl, Bella.
Sadly, Zombie Army 4 is just for PC, PS4, or Xbox One. But if you're a Nintendo Switch player, you'll be happy to know that the original Zombie Army Trilogy is now making its way to your delightful handheld console.
Zombie Army Trilogy originally came out in 2015. It's a combination of the first two Nazi Zombie Army games, which were themselves standalone DLC expansions to Sniper Elite V2. In Nazi Zombie Army, you play as desperate allied commandos trying to stop Zombie Hitler and his undead horde, which he unleashed when it became clear Germany was about to lose the war. The games combine Sniper Elite's third-person stealth action with Left 4 Dead's zombie co-op shooting, and the marriage of genres works really well.
According to publisher Rebellion Developments, the Zombie Army series has sold over 4 million copies to date–a number that will surely rise with the arrival of Zombie Army Trilogy on Switch.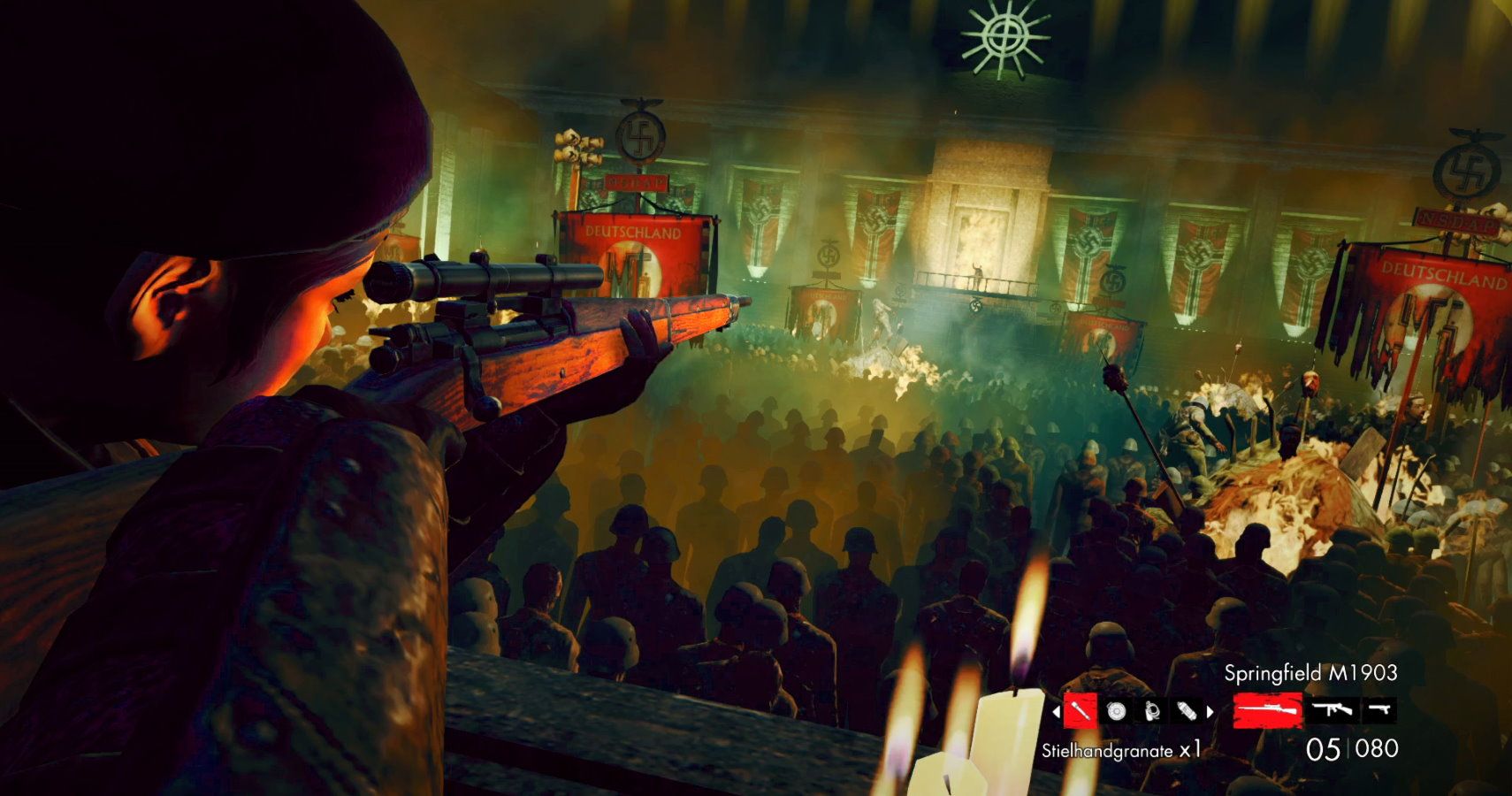 The Switch version will be the same as the PC/console version of Zombie Army Trilogy, which means it'll have 3 story campaigns, horde mode, and drop-in/drop-out co-op for up to 4 players with 8 different character models. Unique to the Switch will be local wireless co-op, motion controls, Pro Controller & HD Rumble support, and some sort of new friend invite system that's Switch-specific.
Zombie Army Trilogy arrives on Switch on March 31.
Source: Read Full Article