Zelda OLED Leak Just Crushed My Switch 2 Dreams
Product photos of a supposed The Legend of Zelda: Tears of the Kingdom OLED model have leaked online, and as far as I can tell they look completely legitimate. These are full color photos of the box, the inner packing, the Switch itself, and the Joy-Cons. None of the pictures show the back of the Switch or the dock, but my gut tells me there really is a Tears of the Kingdom Edition OLED launching alongside the game this May. It's a gorgeous version of the Switch, with a white-and-gold color scheme, shiny gold Joy-Cons, and cool geometric patterns, and while I'd be happy to have one (and might buy one for myself) I can't help but be disappointed that it's just an OLED and not the Switch 2. Nothing is confirmed until Nintendo says it is, but this seems like a pretty clear indication that the next generation of the Switch is not launching alongside Tears of the Kingdom as I had hoped.
I am not an industry insider, nor do I have an uncle that works at Nintendo, but I think it's pretty obvious that a new Switch is imminent. A Switch Pro is all but confirmed to have existed, with plans to launch sometime between 2020 and 2021, but major pandemic-driven supply chain issues – many of which the PS5 and Xbox Series X/S suffered from as well – caused Nintendo to pull the plug on those plans. More recently, a report from Digital Foundry claims that the Pro was nixed in favor of a Switch 2. We'll never get an official timeline in the inner workings on Nintendo hardware development, but it's pretty easy to put the pieces together and surmise that the Switch 2 is imminent. Particularly given the response to Pokemon Scarlet & Violet's performance issues – the demand for a new Nintendo console has never been higher.
I didn't expect Nintendo to announce the new Switch before Christmas, given how well the original Switch, the mini, and the OLED version have always sold during the holidays. Nintendo would have been foolish to advertise a new console if it wasn't going to be available in 2022. But we know it's coming, so I had my hopes pinned on a May release date to coincide with the launch of Tears of the Kingdom. Not only would it be fitting, considering the Switch launched alongside Breath of the Wild, but the timing also felt right. The Switch 2 could be announced in January during the first Direct of 2023 (and the first proper direct since September 2022) and the company would still have four months to market and build hype for it.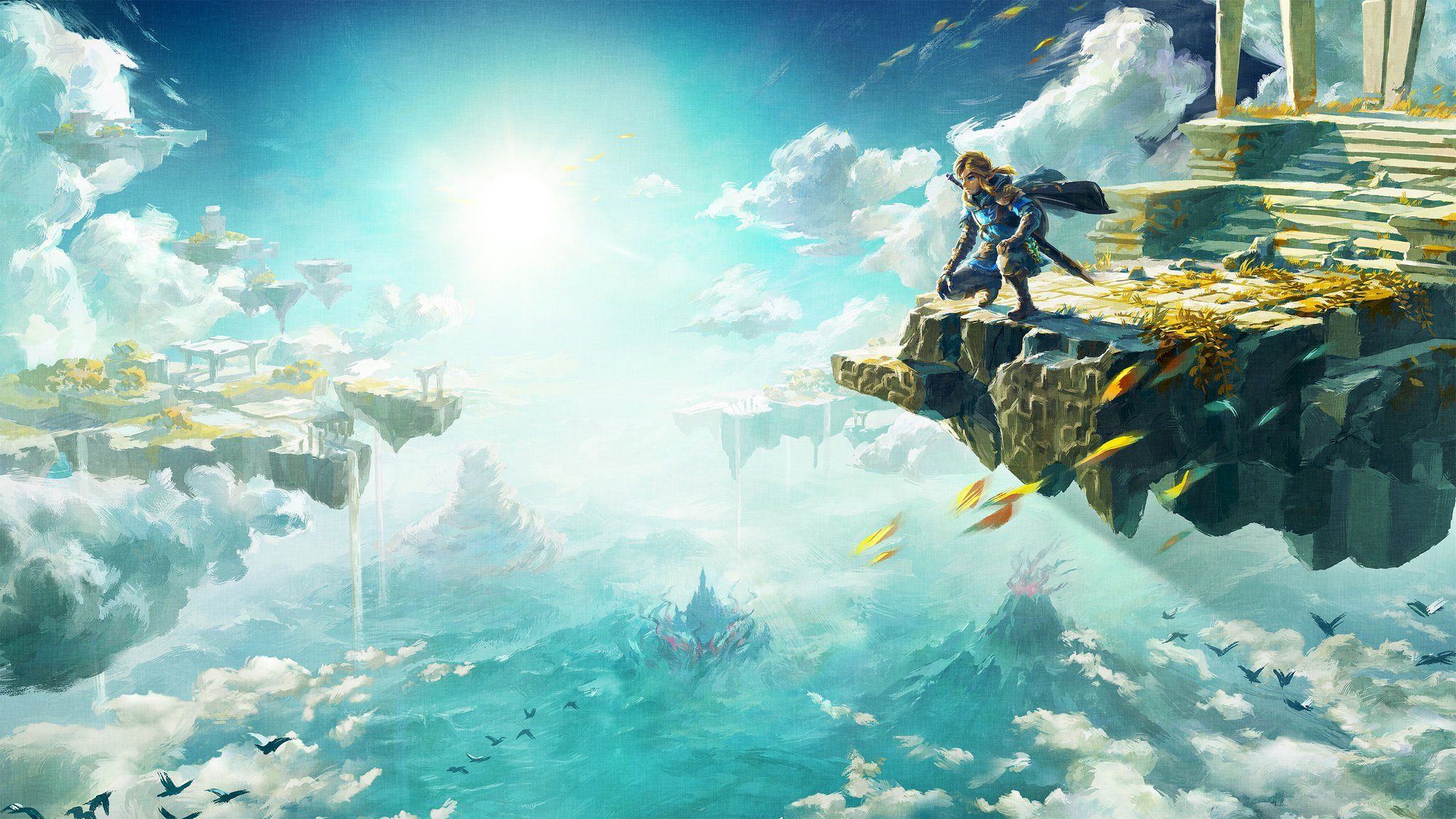 This OLED leak dashes those hopes, however. While it's still within the realm of possibility, it seems highly unlikely Nintendo would launch two SKUs simultaneously: one for a brand new product, and one for an older product designed to look like their brand new flagship game. It would simply cause too much customer confusion to have both consoles next to each other on the shelf. Either you sell a Tears of the Kingdom OLED with Tears of the Kingdom, or you sell a Switch 2, but never both.
That means late fall is probably when the next Switch will hit shelves, just in time for the 2023 holidays. While I don't mind waiting a few more months for it, the problem is that I simply don't want to play Tears of the Kingdom on the original Switch. We've all seen first hand the limitations of the aging hardware, and as much as I've been looking forward to the new Zelda, I'm worried about having a negative experience as I watch its beautiful open world chug and struggle to spit out frames. I don't want bad draw distances and ugly pop-ins. I don't want a repeat of Scarlet & Violet. I had hoped I'd get to play Tears of the Kingdom on a brand new console, but if I have to wait a whole year for the Switch 2, I guess I'm going to wait a whole year to play Zelda, too.
Source: Read Full Article