Xbox One Update Simplifies The Dashboard
In a new attempt to help streamline players' experiences using the Xbox One's dashboard, Microsoft has altered it to make the interface a bit more user-friendly via small and significant changes.
According to GameSpot, Microsoft's latest dashboard update has modified a variety of its features, including its tabs and recently-played games. With regards to the latter, the new dashboard puts recently-played and recently-opened games and apps front and center. A total of seven games and apps can be seen in this area and, just below this, players can access the familiar "My games & apps," which brings up all of Xbox One owners' downloaded and to-be-installed games and applications.
RELATED: Here's How Xbox Can Win The Next Console Race
As opposed to the old dashboard, the new one has a greater sense of verticality to it. Below the initial tab with games and apps, players can access the Store, Game Pass, and Community tabs, as well as Xbox Live Gold and Mixer. You can add more tabs with the Groups and Clubs that you have joined as well. However, this is optional and players even have the option to get rid of some of the apps that are included in the new dashboard by default.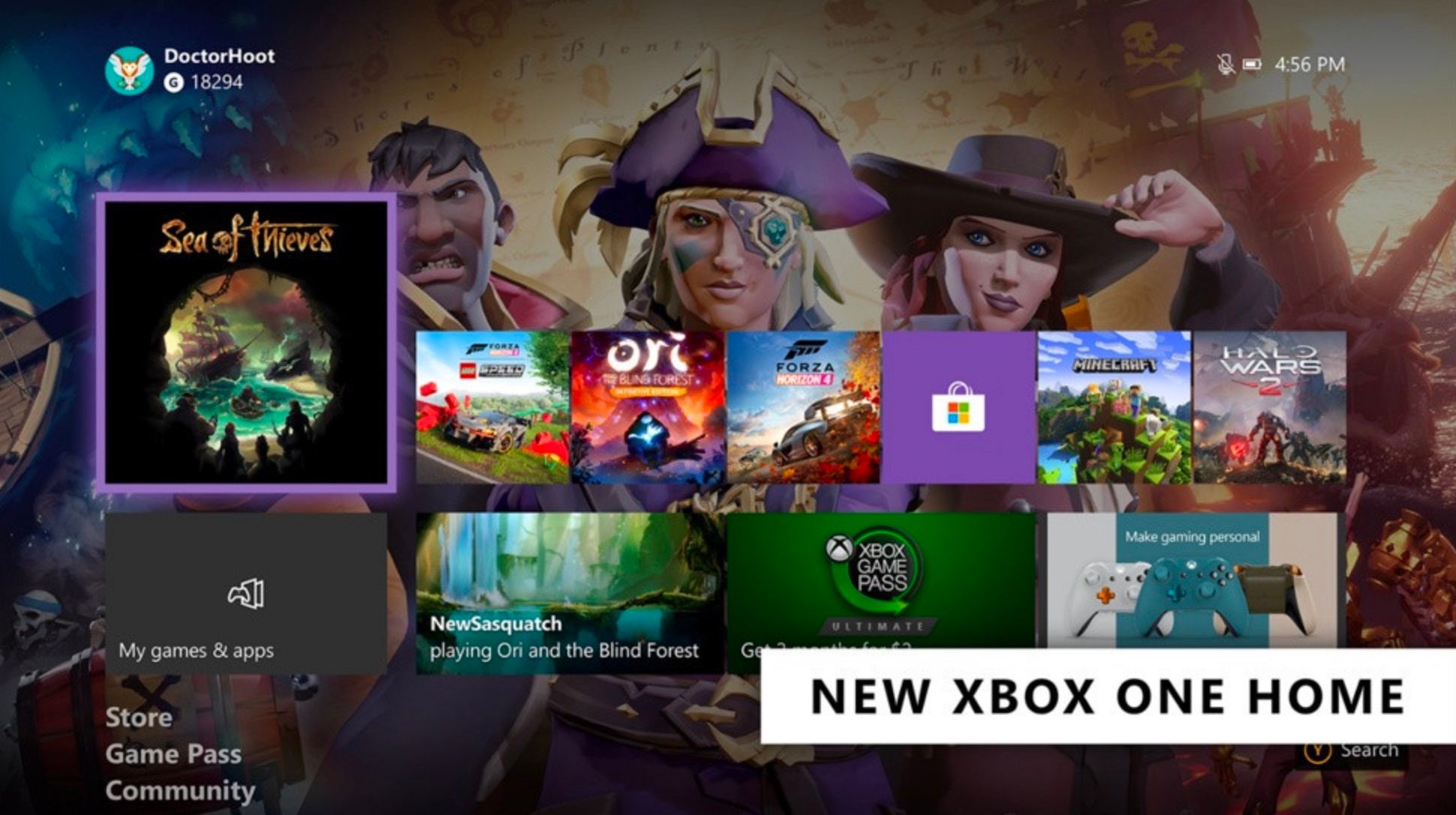 Further flexibility has been added through the dashboard update, including the ability to decide where notifications appear in the Settings menu and how to move games around using external storage. Moreover, image support will be included for the user interface's messaging function.
The update can be installed either automatically or manually, depending on the setting. And, while this update is being added widely now, it had been available to Xbox Insiders back in January.
It seems fairly regular that Microsoft adds dashboard updates with the intention of streamlining the navigational process. This does create curiosity as to whether there will be any further updates before the release of the Xbox Series X, which will apparently allow for more lifelike graphics. Microsoft will likely grant the Xbox One all the attention it can before this holiday season's release of the Xbox Series X, but most of the company's firepower will likely be focused on the Xbox Series X.
Source: Read Full Article