When Fortnite's New Deadpool Skin Should Become Available
Deadpool has arrived in Fortnite and we couldn't be more excited about it, but how and when will players be able to actually play as Wade Wilson?
Fortnite players had a long wait for the second season of Chapter 2 to finally arrive. However, our patience has been rewarded as last week's Season 2 reveal brought with it a whole bunch of new features. New locations, minibosses guarding them, and the beginning of what is Fortnite's third crossover with Marvel.
This one has a slightly different flavor to the ones that have come before it, though. The first two Marvel x Fortnite events revolved around Thanos invading the island. This time, Deadpool is the star. Everyone's favorite anti-hero made a couple of quick cameos during Season 2's launch trailer, and then made his official grand entrance during the Battle Pass trailer.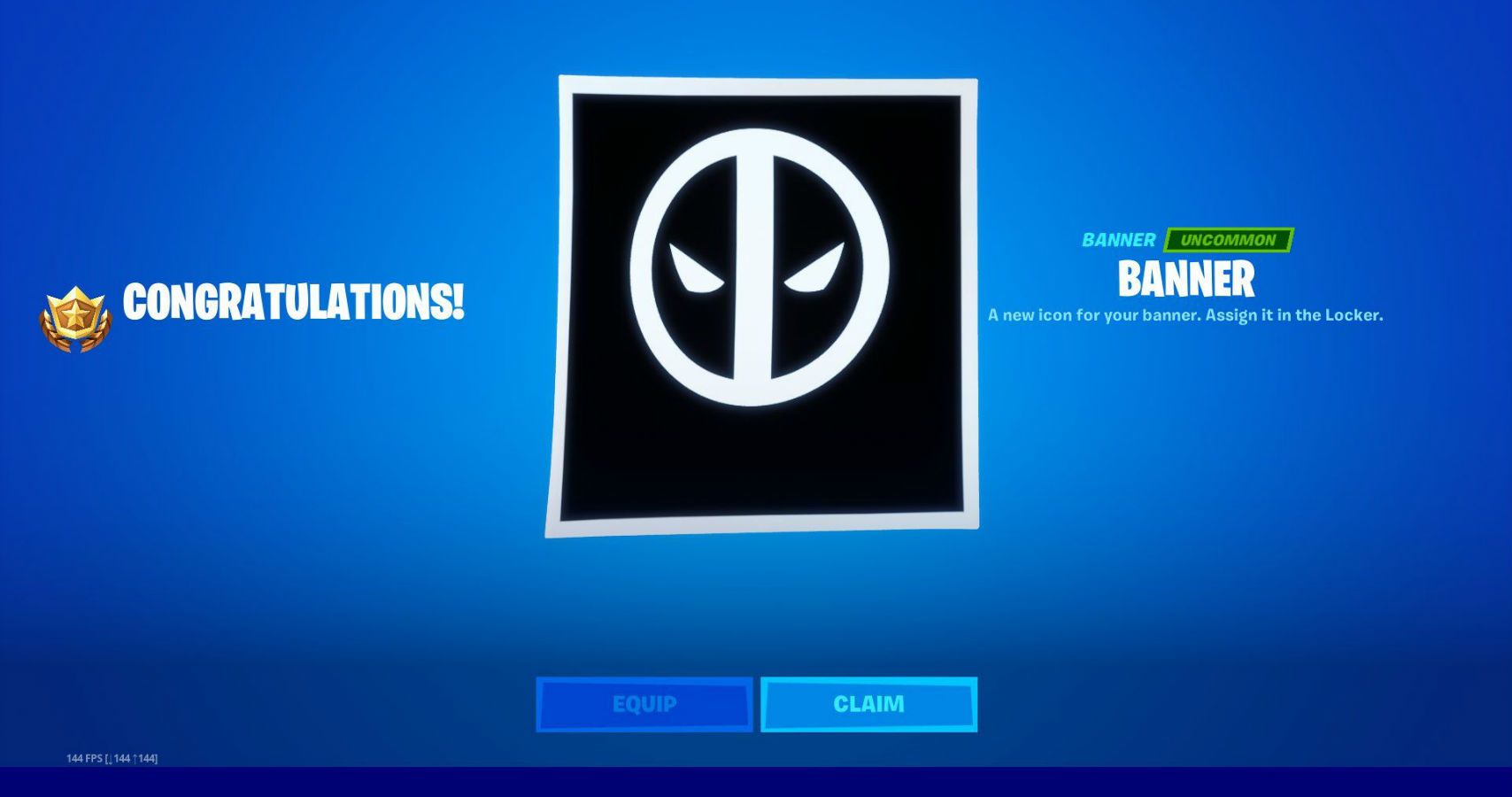 Once the challenges are done, players will be rewarded with a Deadpool banner, but no sign of the skin. Don't panic, there will obviously be one, we're just guessing players will need to complete a lot more challenges before they get it. The assumption is that more Deadpool challenges will be added with each passing week, and players will get a different reward for completing them. Just keep checking back by clicking that gold fan to see what's new on Wade's computer.
There's a chance that the Deadpool skin will be added to the Fortnite store rather than manifesting itself as an unlockable item, costing players even more V-Bucks. However, our assumption is that it would have been added at the start of the season if that was going to be the case. Players who want to glide down onto Fortnite Island as Deadpool are going to have to earn it.
Source: Read Full Article