Watch Dogs: Legion Is Getting 60FPS Update For Next-Gen Consoles
Ubisoft developers,  Lathieeshe Thillainathan (Live Producer) and JP Cambiotti (Online Director) held an AMA on the Watch Dogs subreddit answering a bunch of questions the community had for Watch Dogs games, specifically Watch Dogs: Legion. With the next-gen consoles now released, there were a lot of comments on whether Watch Dogs: Legion will get a 60FPS next-gen console update or not. Good news for all Watch Dogs players on PlayStation 5 and Xbox Series S/X, Watch Dogs: Legion will be getting a 60FPS update in the future.
During the AMA, Thillainathan confirmed that Ubisoft is currently working on the 60FPS next-gen console update and that they'll announce the official release date for this update in the future. Reddit user "WatchDogsInfo," asked, "Is there any update on a performance mode which targets 60fps on next-generation consoles?" to which Thillainathan replied, "60fps for next-gen consoles is in development and we'll announce the exact release dates with our future TUs."
As for the New Game+ mode the game, Thillainathan stated that they'll reveal "more details about this in our future TUs and Patch notes." In March 2021, Ubisoft revealed the roadmap for WD: Legion, featuring lots of free and season pass content planned up until August 2021.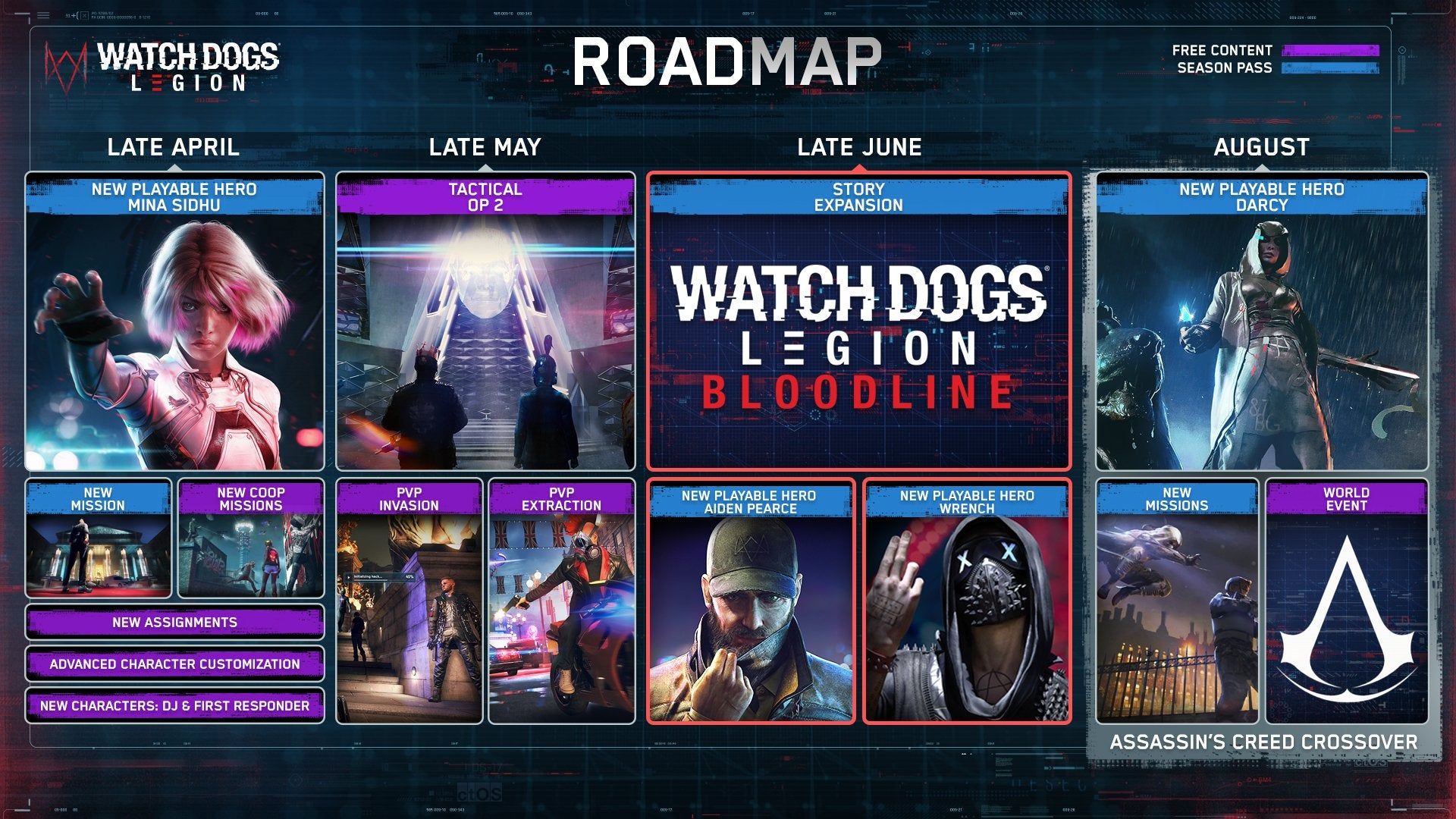 According to the roadmap, season pass holders in WD: Legion will get a new hero this month – Mina Sidhu –  along with a new mission. Non-season pass owners will also get new assignments, new co-op missions, advanced character customizations, and much more.
In May 2021, Tactical Op 2, PvP Invasion, and PvP Extraction will be available completely free for all WD: Legion players.
Watch Dogs: Legion will get a brand-new story expansion in June 2021 called Bloodline, which will add two heroes – Aiden Pearce from Watch Dogs 1, and Wrench. Apart from that, there will be an Assassin's Creed and WD: Legion cross-over event happening later this year in August, as confirmed in the roadmap.
Next: Watch Dogs: Legion Bloodline Expansion Arrives In "Late June," According To New Roadmap
Source: Read Full Article