Watch: Brie Larson Teaches Tessa Thompson To Play Fortnite
Avengers: Endgame gave us a glimpse of the 'girl power' in the MCU with a short sequence that saw all of the female heroes come together as one. While we long for more, two heroes from this power sequence decided to unite once more for a new challenge, where they were more concerned about Loot Llamas instead of Thanos.
Captain Marvel and Valkyrie, aka Brie Larson and Tessa Thompson, recently joined forces (virtually) to tackle the battle royale sensation Fortnite. Thompson appeared on Larson's growing YouTube channel – which has been steadily expanding with a smorgasbord of content including an Animal Crossing quiz – to learn the ropes of the game, while Larson boasted her 300-hours-plus playtime. Thompson had not played before but heard about the taming-a-wolf mechanic, which became her number one priority. Larson's goal, on the other hand, was simply to win.
Thompson was briefed before entering the game and served as the location advisor, while Larson took the reins of her Nintendo Switch. Of course, Larson had to slip into the Captain Marvel skin prior to gameplay and posed with Baby Yoda. The pair traversed Coral Castle – home to Aquaman – amongst other places, and Larson even commandeered a purple car to take part in some off-roading. Larson and Thompson gained their first victory by the end of the ten-minute video, where the latter vowed to "get a little good" at the game so that the intergalactic superhuman and powerful shield-maiden could play together again in the future.
Larson also hosted a Q&A session on her YouTube channel last month to celebrate the two-year anniversary of Captain Marvel. The 31-year-old actor has spoken about her lengthy battle to break into the acting business before, undergoing hundreds of auditions before landing her MCU golden ticket. Larson also spoke about the cat Goose from the 2019 Captain Marvel film, who wasn't completely real, unfortunately.
On another branch of the MCU, Thor: Love and Thunder is currently filming in Sydney, which will see Tessa Thompson reprise her role as Valkyrie. The actor was recently photographed on set with the film's screenwriter, where another photo featured director Taika Waititi flipping the bird. Love and Thunder is set to feature the first live-action appearance of Female Thor in the form of Natalie Portman's Jane Foster, putting the spotlight on a new, worthy successor to wield Mjolnir.
Next: Fortnite: It's Not Too Late To Complete The Semi-Secret Captain America Fireworks Challenge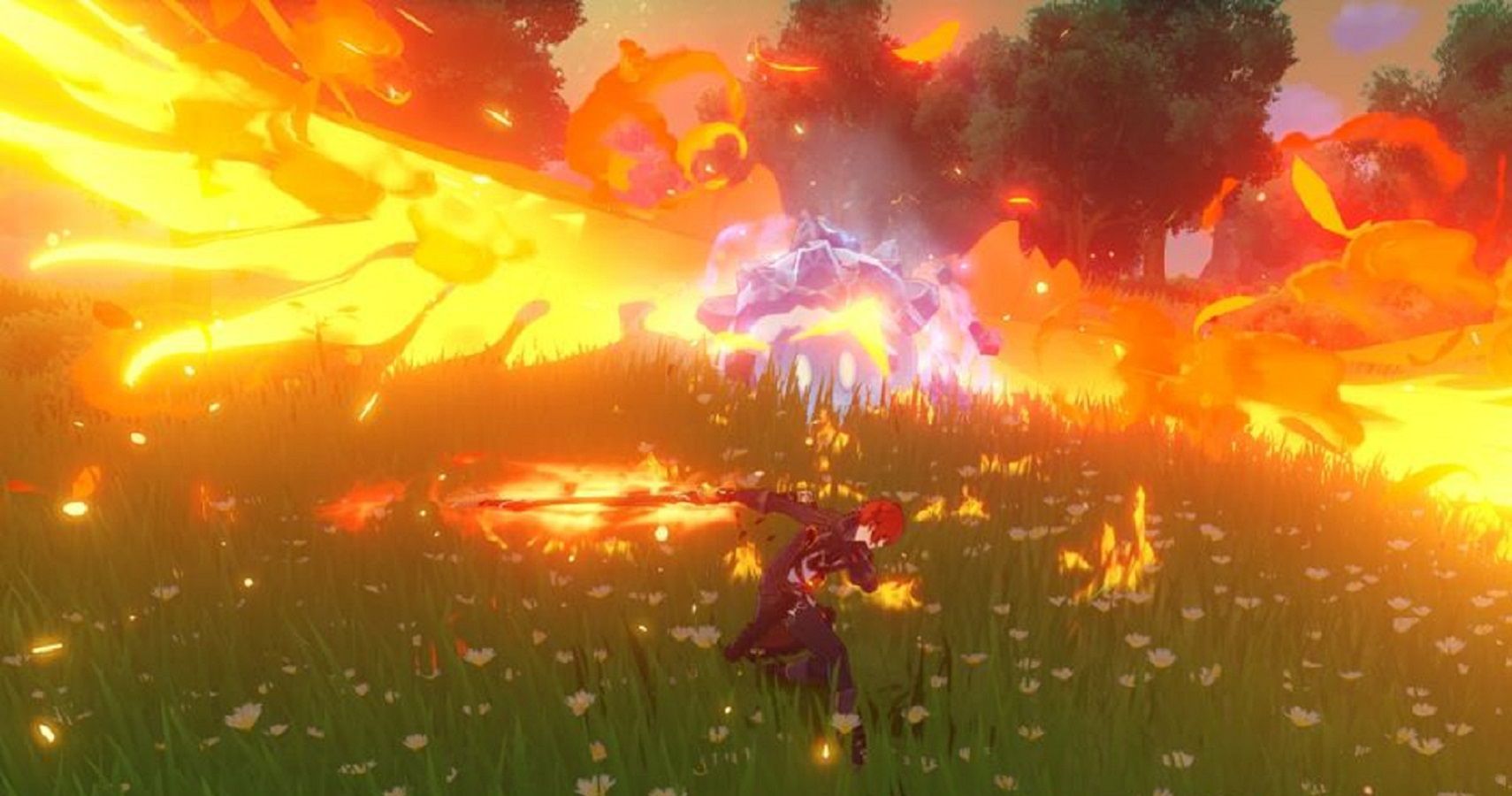 Game News
Marvel
Fortnite
Captain Marvel
Thor
Brie Larson
Jo recently got served a nostalgia trip playing Sony's Spider-Man, as it brought back the exhilarating feeling of web-slinging from the PS2 days. While the giddiness of gaming still remains, Jo has put the adult brain to good use by spending the last few years dissecting the games industry and marveling at its insides.
Source: Read Full Article