Uno Gets Assassin's Creed Valhalla Themed Cards
What has Uno been missing all these years? Vikings. And not just any Vikings – assassin Vikings. Ubisoft saw as much and has added a whole new Valhalla-themed pack that's available right now.
"For the first time in Uno, the board is part of the gameplay," Ubisoft wrote. "Discard your cards wisely to travel across the board and collect precious cargo to unlock exclusive perks. Thanks to this new resource, players can engage in card fights with opponents to slow them down or unlock the longboat passive effect to discord many cards at once.
"Throughout their exploration, players can also encounter random events that will switch up gameplay," the description continues. "The DLC also introduces the brand-new Eivor's Raven card, which allows players to travel to the area of their choice and claim their rightful rewards."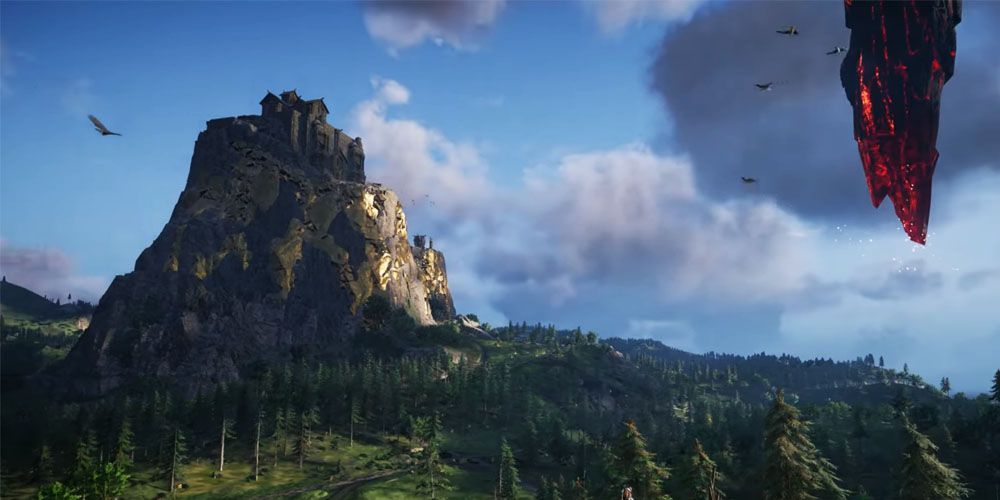 You can pick up the Uno DLC for $4.99, giving the classic card game an Assassin's Creed coat of paint. But it's not just a visual overhaul. As Ubisoft's description states, it makes the gameplay more complex, giving it a Valhalla-themed update. Now you're trying to find loot and travel across a map while you +4 spam your friends.
And for Switch players, this means you can enjoy Valhalla like never before. The console isn't powerful enough for the actual game, but this is a good enough compromise, right? If not, there's always The Ezio Collection.
In other Ubisoft news, the French publishing giant has pulled support for Ghost Recon: Breakpoint, marking the end of its three-year run. But it's not done with Ghost Recon just yet. There's the upcoming and elusive battle royale, Frontline, and a newly announced project codenamed OVER that's been in development for just over a year now.
However, Frontline is apparently undergoing an internal hard reset following backlash to its announcement – after all, two battle royales from Ubisoft might be a bit much. Or at least, that's what players think.
Source: Read Full Article