There's a Kingdom Hearts Rubik's Cube For Some Reason
We're deep in that Disney licensing hole as there is an official Kingdom Hearts Rubik's Cube that's now up for pre-order on Amazon. Will you be unlocking the key to this puzzle?
Churro found out that the Rubik's Cube will be releasing on September 30 and is retailing for $14.99. It features Mickey Mouse, Donald Duck, Goofy, Riku, Sora, and Kairi on each of the faces of the puzzle. The cube itself will be 4.5 x 3.75 x 2.5 inches.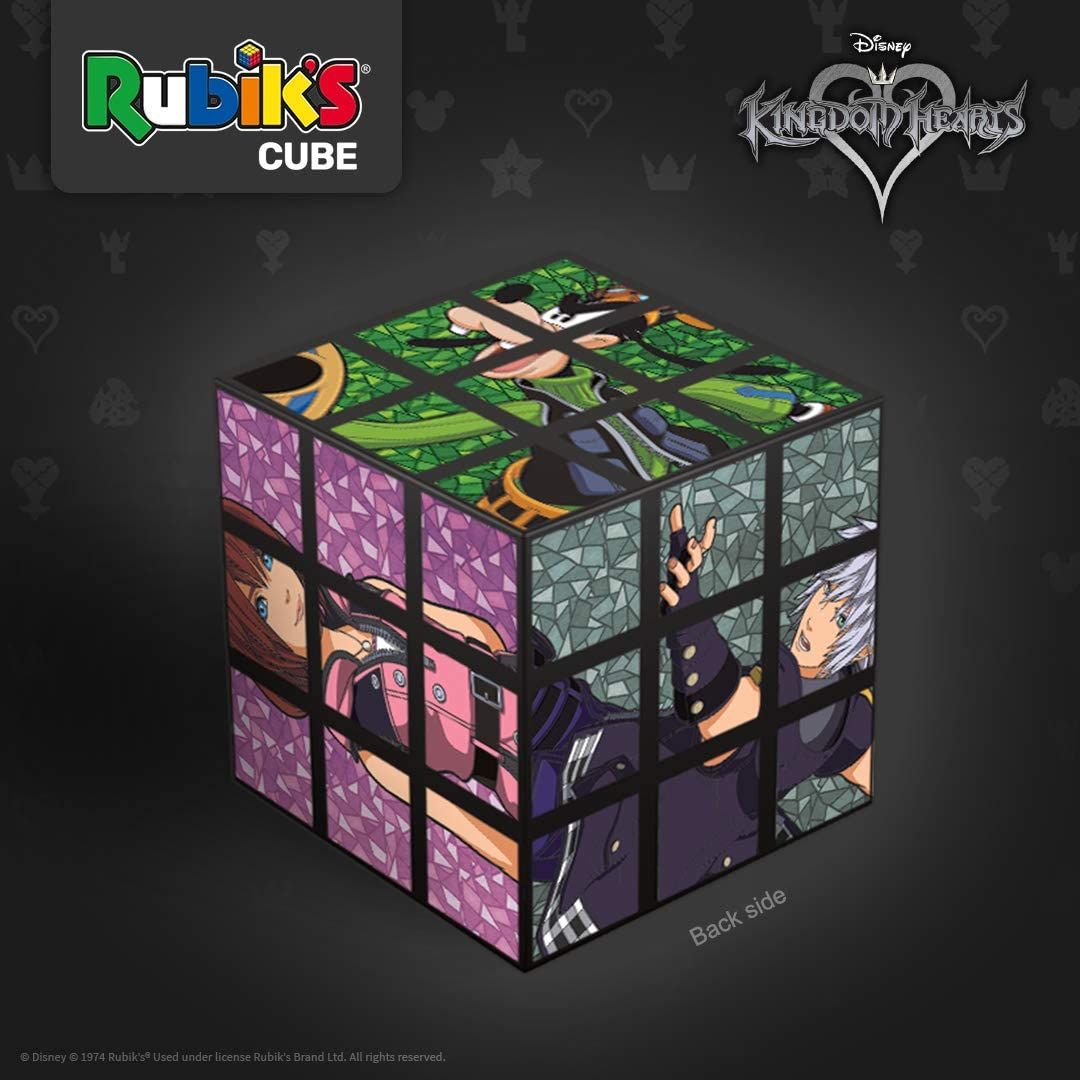 If you've been living under a rock, the Rubik's Cube is a puzzle game first created in 1974 that became a worldwide phenomenon in 1981. The idea of it is to twist, turn, and rotate the object to find the one solution to match all the blocks together. Despite its age, it's just as relevant as ever because in 2017, it had a record year with $250 million in retail sales. 
Once you've solved this Kingdom Hearts Rubik's Cube, you can set it on an included display stand. However, it has that weird painted look that some other licensed KH products have like, Trend International's disappointing posters for Kingdom Hearts 3. It would be great to have the proper artwork from the game.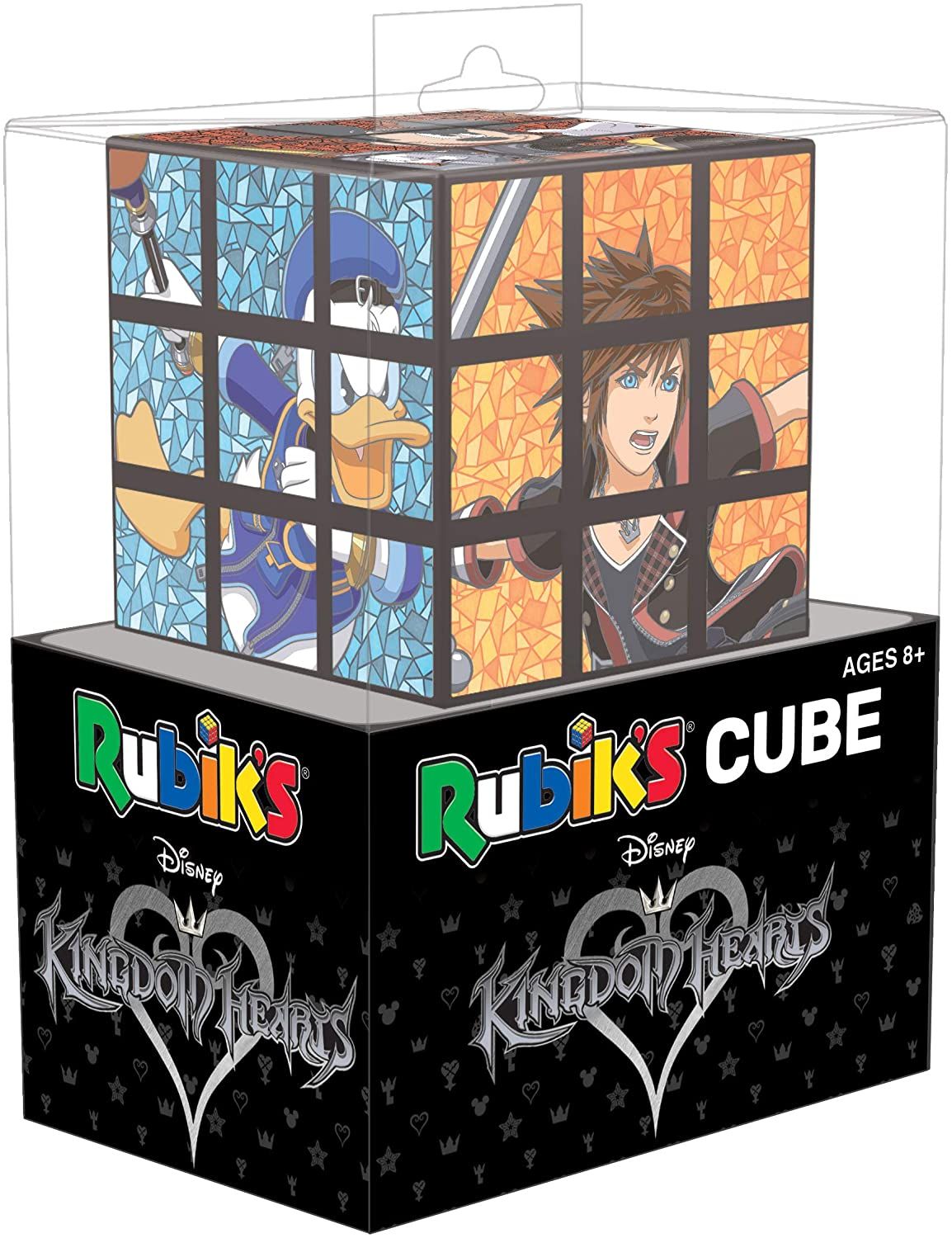 Whoever is merchandising the Kingdom Hearts brand at Disney is doing a great job. At Hot Topic, there were some comfy-looking slippers that looked like Sora's clown-like shoes. It also has a varied Funko POP! line, a Talisman board game adaptation, action figures, and even socks. You can also wield a stunning one-to-one replica of the Kingdom Key keyblade, no magic included, unfortunately.
The Rubik's Cube and these toy lines might not be the only licensed product on the horizon. According to prior reports, there is word of a Kingdom Hearts TV show being developed for Disney+, running in the same engine as KH3. This would make a lot of sense for the brand as another video game IP The Witcher had an immense sales boost after the release of a Netflix series based on the same property.
We may find out more about this rumored Kingdom Hearts Disney+ show sometime in the future, as Square Enix and Disney have teased the second phase for the franchise recently.
Source: Read Full Article