TheGamer Podcast Episode 22 Is Out Now
The 22nd episode of TheGamer Podcast is out now and features discussion on the biggest news of the week, including Days Gone 2 drama, Star Wars leaks, and Dying Light 2's length, as well as the team talking about some of the games on their backlog that they worked through over the break.
TheGamer Podcast is hosted by Eric Switzer and this week's episode features Jade King, Issy van der Velde, and George Foster as guests. You can listen to the podcast through Podbean, Apple Podcasts, Spotify, and several other podcast apps.
After a break over the holiday period, most of the gang is all back together to get into the swing of things. Eric Switzer, Jade King, Issy van der Velde, and George Foster start the podcast off by discussing some of the biggest news stories of the week. One such story is the drama surrounding Dying Light 2's length, which was advertised on Twitter as being 500 hours long. That goes down about as well as you can imagine.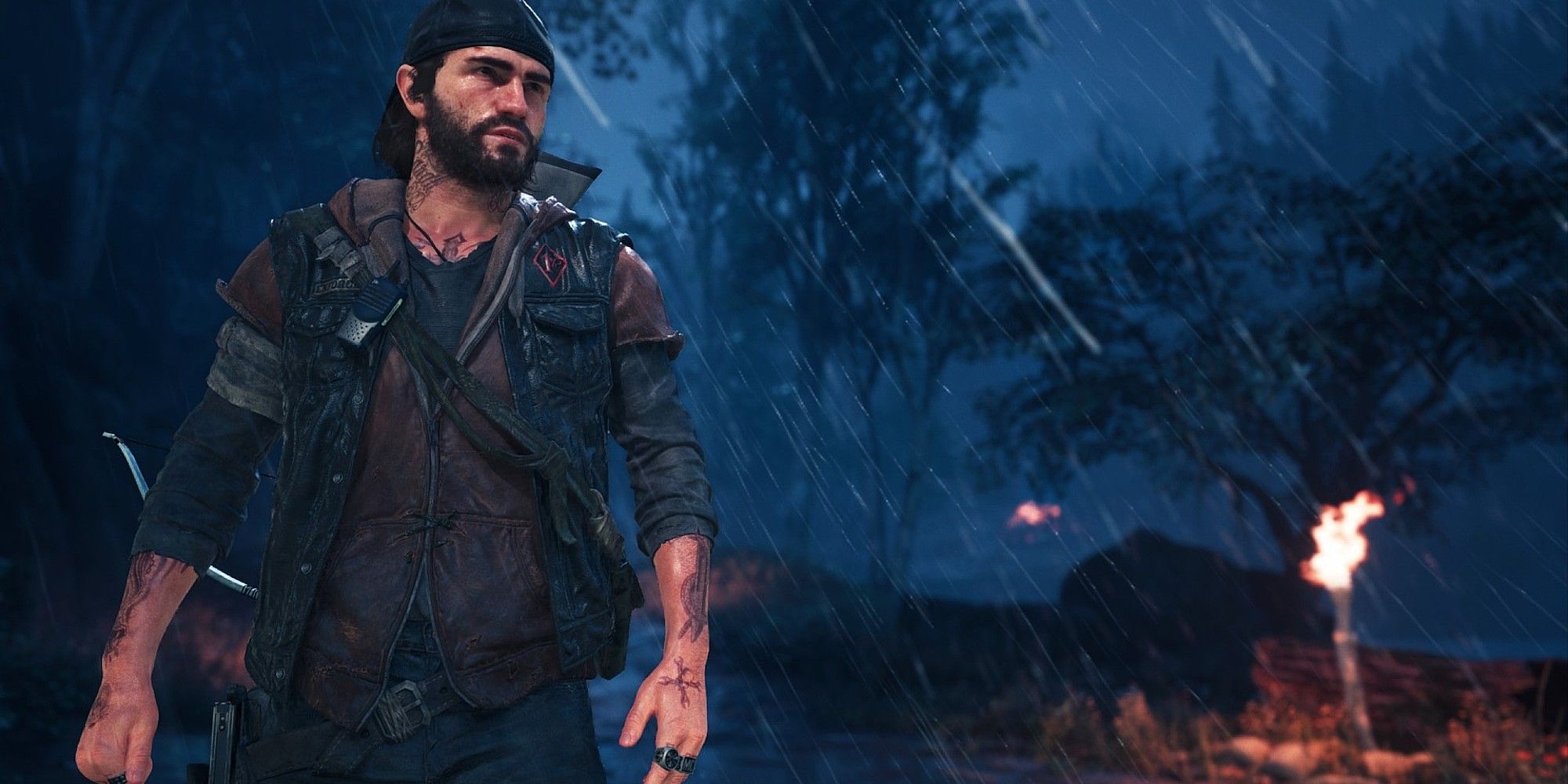 Speaking of drama, the team also talks about Days Gone 2 and some recently revealed details about what the sequel would have included. If swimming is the highlight of your pitch, that says something. Some other news bits include reactions to the Kirby and the Forgotten Land trailer, and some recent Star Wars leaks that might indicate that 2022 is a big year for the series.
After that, the gang talks about some of the games they've removed from their backlog over the holiday. Jade has finally played and completed Guardians of the Galaxy, Eric has been working through Monster Hunter Rise on PC, Issy continues to be a Forza Horizon 5 pro, and George has finally given The Forgotten City the time it deserves.
For this week's question, we're jumping from discussions on Halo and underrated games and talking about PlayStation. Use #AskTheGamer on Twitter to tell us about your favorite PlayStation game of all time – feel free to send us any questions you have for the TG editorial team while you're at it and we'll read your answers on next week's show.
TheGamer Podcast is a weekly podcast hosted by Eric Switzer and featuring staff from TheGamer discussing topics in gaming from over the week. Last week's episode can be found here and has the team trying to decide which of 2021's releases is the true Game of the Year.
Source: Read Full Article