TheGamer Game Of The Year Editor's Pick, 2022 – Sam Hallahan
Hello, I'm not Sam. TheGamer does Game of the Year a little differently, with each editor writing their own top ten before the final top ten is determined by mathematical ranking. Usually the Editor-in-Chief (that's me, hi) goes first and explains all this, but I'm waiting to play Midnight Suns and High on Life. Sue me. Anyway, keep in mind that each list you see over the next month is the named editor's personal pick, and then just before Christmas we'll publish the final GOTY list, decided by maths. Anyway, I'm not here. Bye. Everything else is Sam, don't blame me for his bad opinions.
Hi, I'm Sam. Time for some good opinions.
2022 has been a weird year for video games. There's been no shortage, but with such a vast array, it's been difficult to keep up with everything that's releasing each month. Trying to come up with my ten favourite games this year was tight. Usually, it's not too difficult, but I had just about enough that I was excited to look back on this year. With a mix of the big titles that were always going to make these lists, and some indie games that I was happy to be surprised by, here are the games I've loved this year.
10. Stray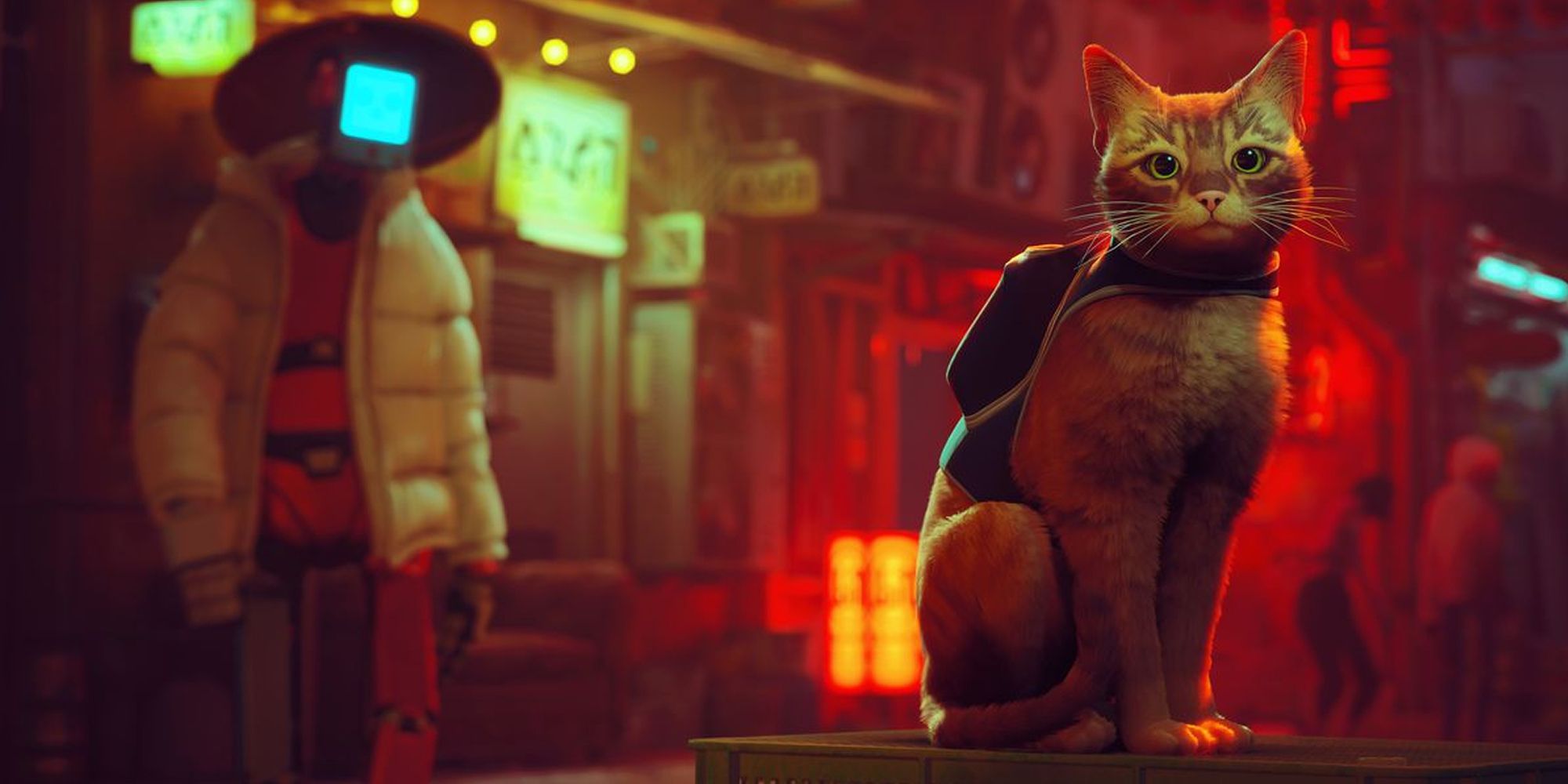 A smaller game that left a big paw print on many people's radars, Stray is a game where you play as a cat. Let's be honest, that's all you needed to be sold on it. It only gets better from there, as you're left to explore a crumbling civilisation of robots with a little droid companion, and discover the mysteries of what happened to the world as you try to find your way home. The animations are perfect in this game, and you'll be left constantly thinking "that's exactly how a cat moves" while pointing at the screen and grinning.
9. Ghostwire: Tokyo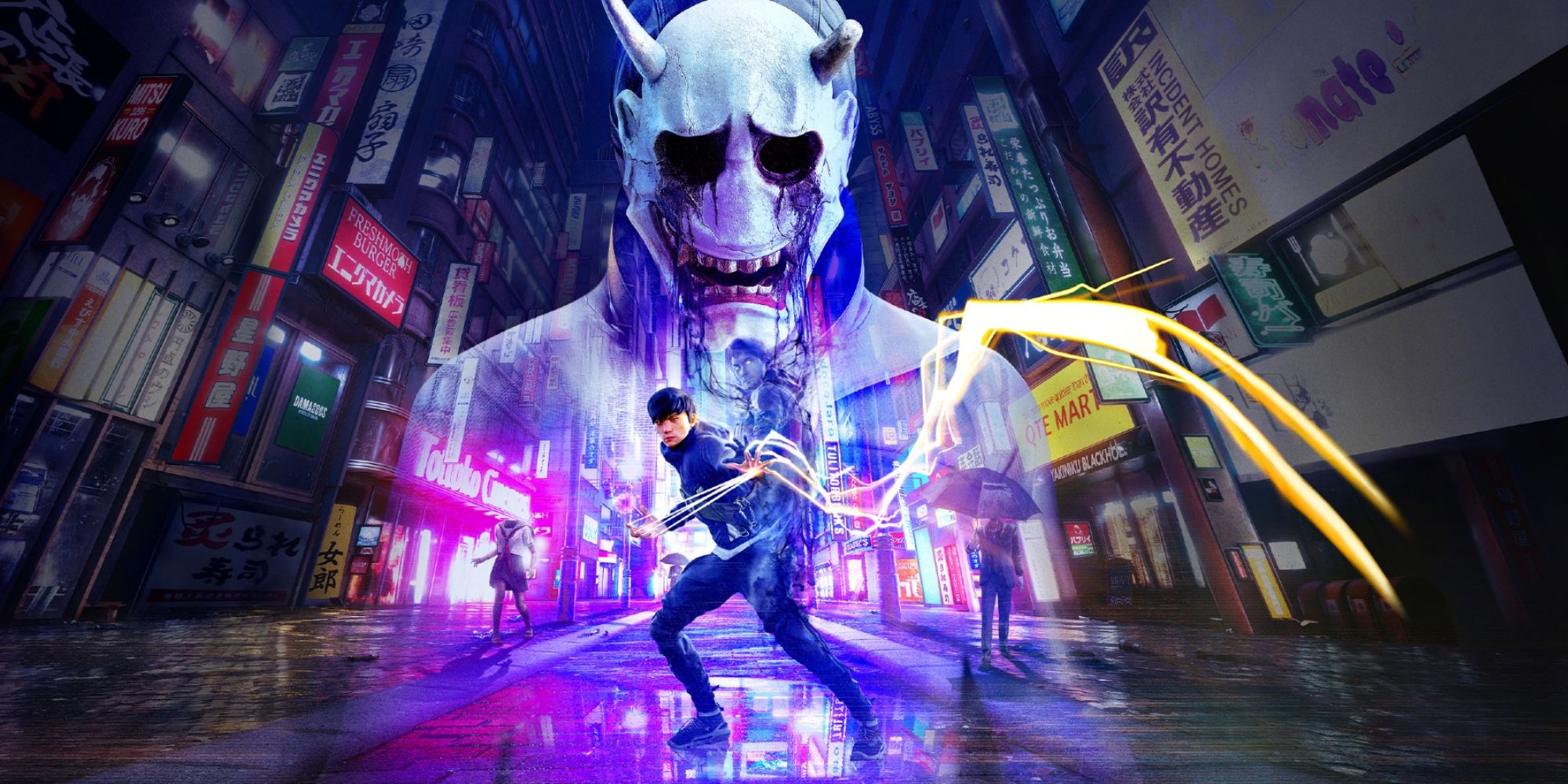 I was much later to play Ghostwire: Tokyo, but I had heard all about the quality of the game. It's essentially a spooky Dishonored set in Japan, where you fight against evil spirits, encounter yokai, and help those who have passed on, all while trying to find your sister. It's an engrossing mystery, exploring the eerily beautiful smoke-filled streets of Tokyo. The story is compelling, the side quests are unique, and the gameplay only grows as you unlock more supernatural powers to play around with.
8. OlliOlli World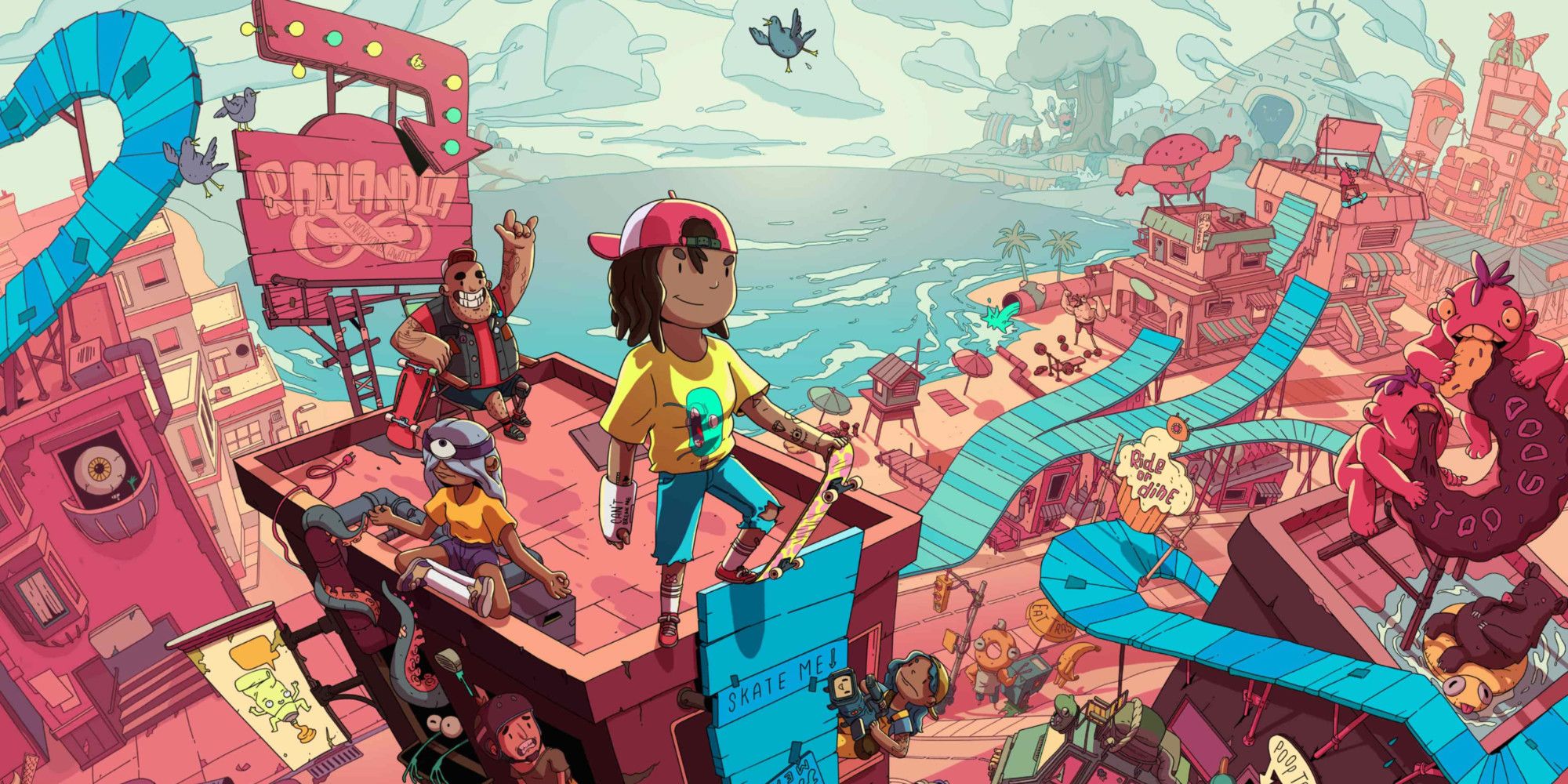 Simple. Cute. Skateboards. That's all I need, and as a fan of the original OlliOlli titles, I couldn't wait to jump into this one. Boasting a refreshing 3D art style that looks like it's straight out of Adventure Time, OlliOlli World will keep you coming back to master those levels and get the highest score possible. With varied environments, quirky characters and storylines to interact with and discover, and so many customisation options to make your skater the raddest lil person around, it's hard not to fall in love with this game. Plus, if all else fails, the music will keep you hooked.
7. Weird West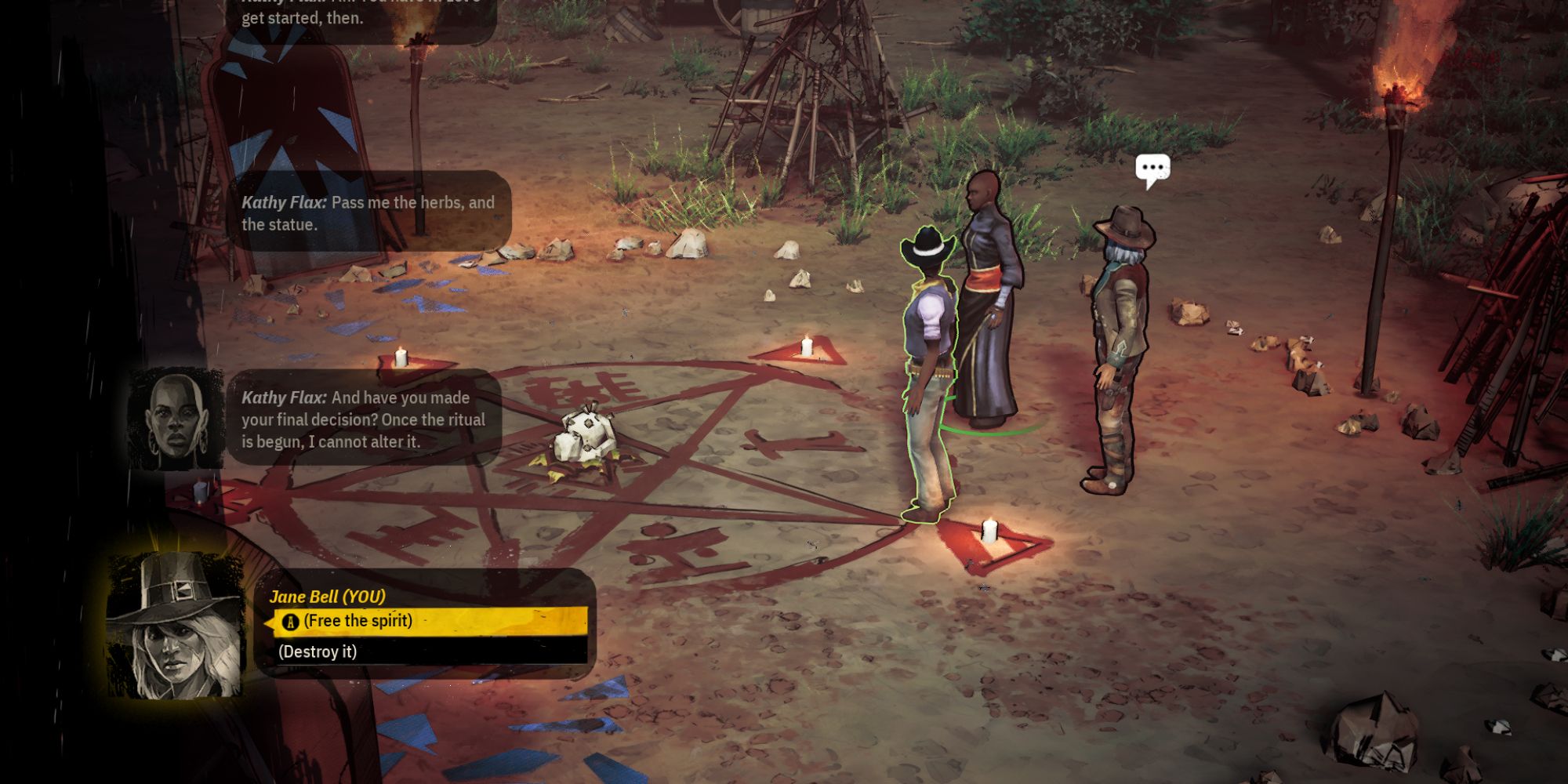 Cowboy game? I'm in. Add in a mix of supernatural elements and I'm hooked. There are cults, witches, rituals, and terrifying monsters – load up that six-shooter because it's tough to survive the dangers in this one. Going through the interlinking storylines of five very different characters, Weird West will keep you engaged with each new chapter as you make choices that impact the world around you, the characters' fates, and the outcome of the overarching mystery of magic and tragedy.
6. Tiny Tina's Wonderlands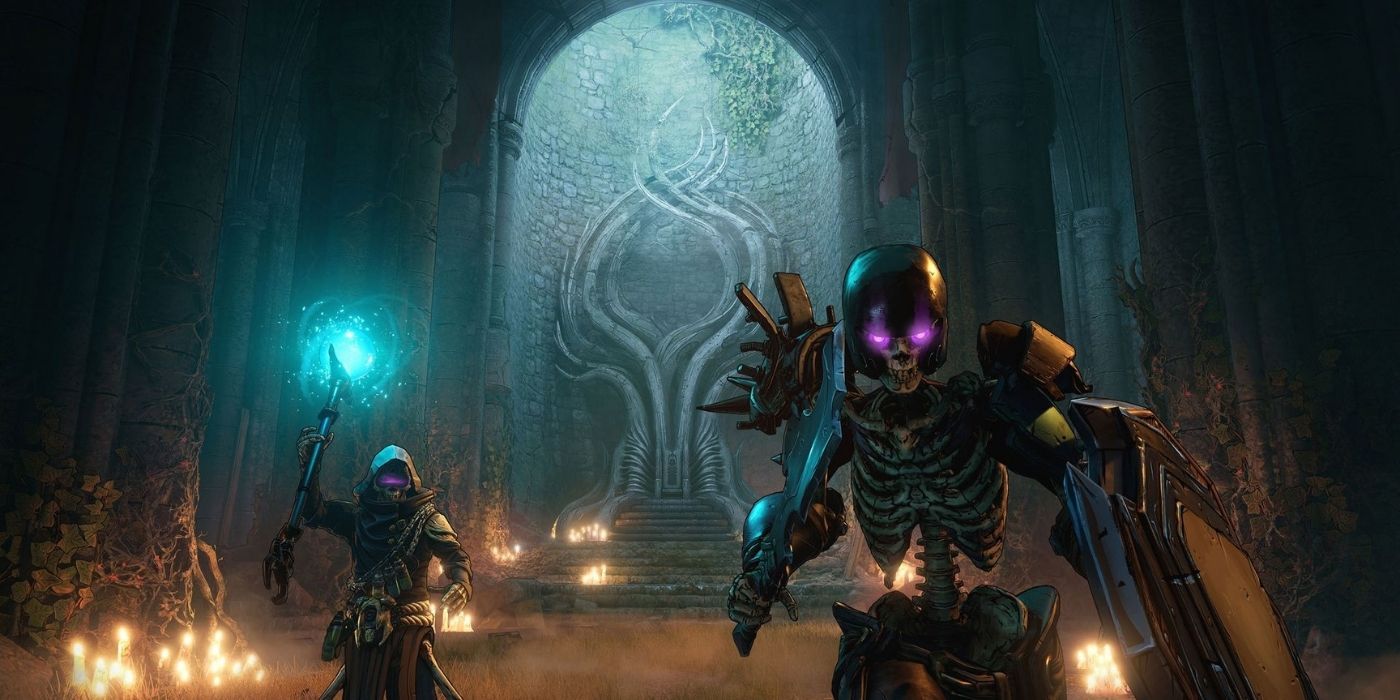 Fully embracing the D&D-inspired world of Borderlands' own Tiny Tina, Wonderlands surprised me quite a bit. Wonderlands kept me so much more engaged than any of the previous games – I loved the silly world it had created, the systems it had in place to play on tabletop aesthetics, and the fourth-wall-breaking comedy that transformed the game in front of you. With all of this, and some hilarious quests and characters, I enjoyed this one so much more than I thought I would.
5. Splatoon 3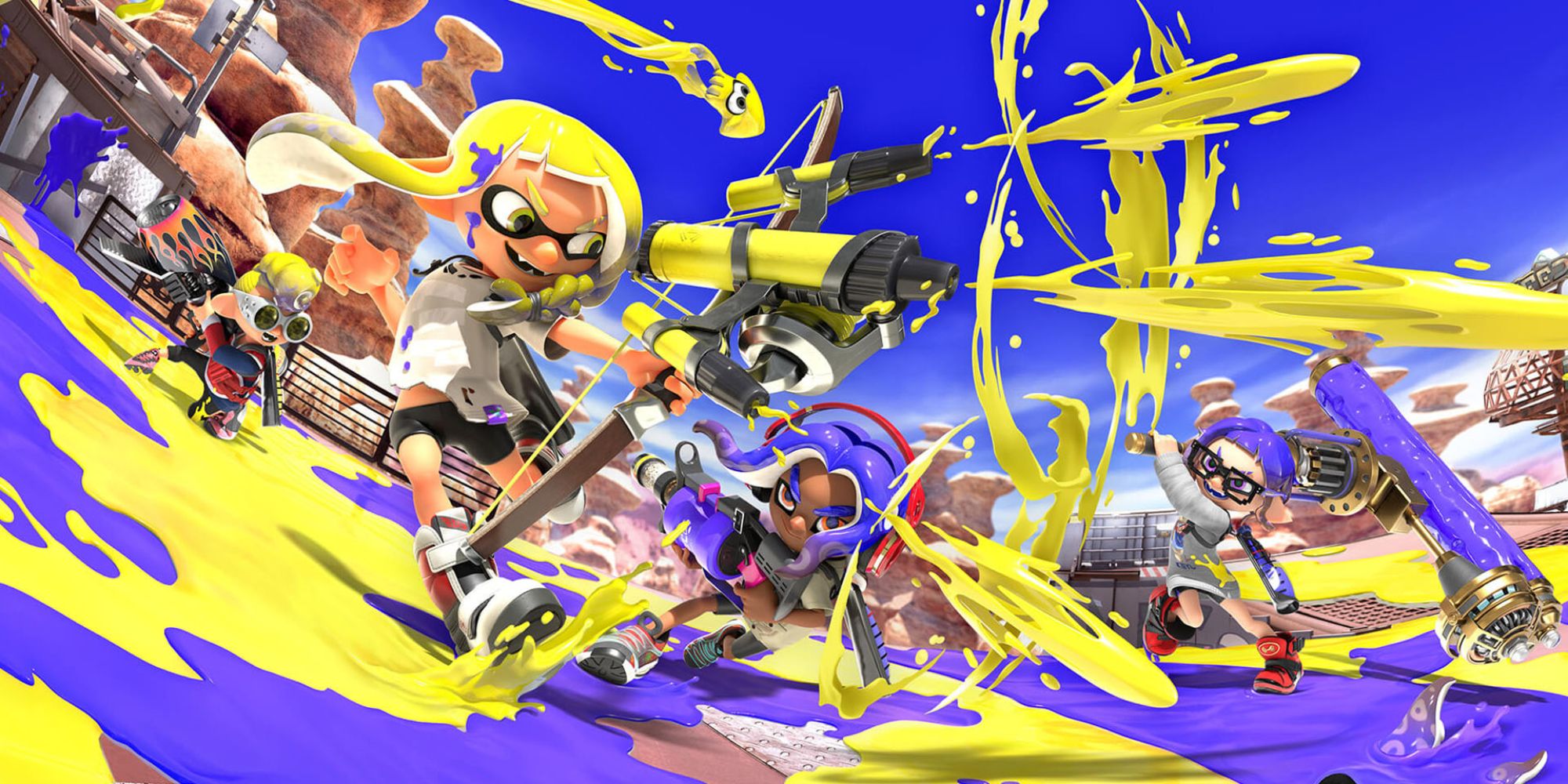 Splatoon 3 is essentially just more of Splatoon 2, but that's exactly what I wanted from it. With some new locations, a fun story to play through, and polished multiplayer matches and mechanics, I couldn't ask for a better sequel to the Splatoon series. Well, maybe I could, but I mean – it's Splatoon, it's already fun enough. Though many of the maps are returning, playing online competitively feels completely fresh. Splatoon 3 is undoubtedly Splatoon, therefore it makes the cut.
4. PowerWash Simulator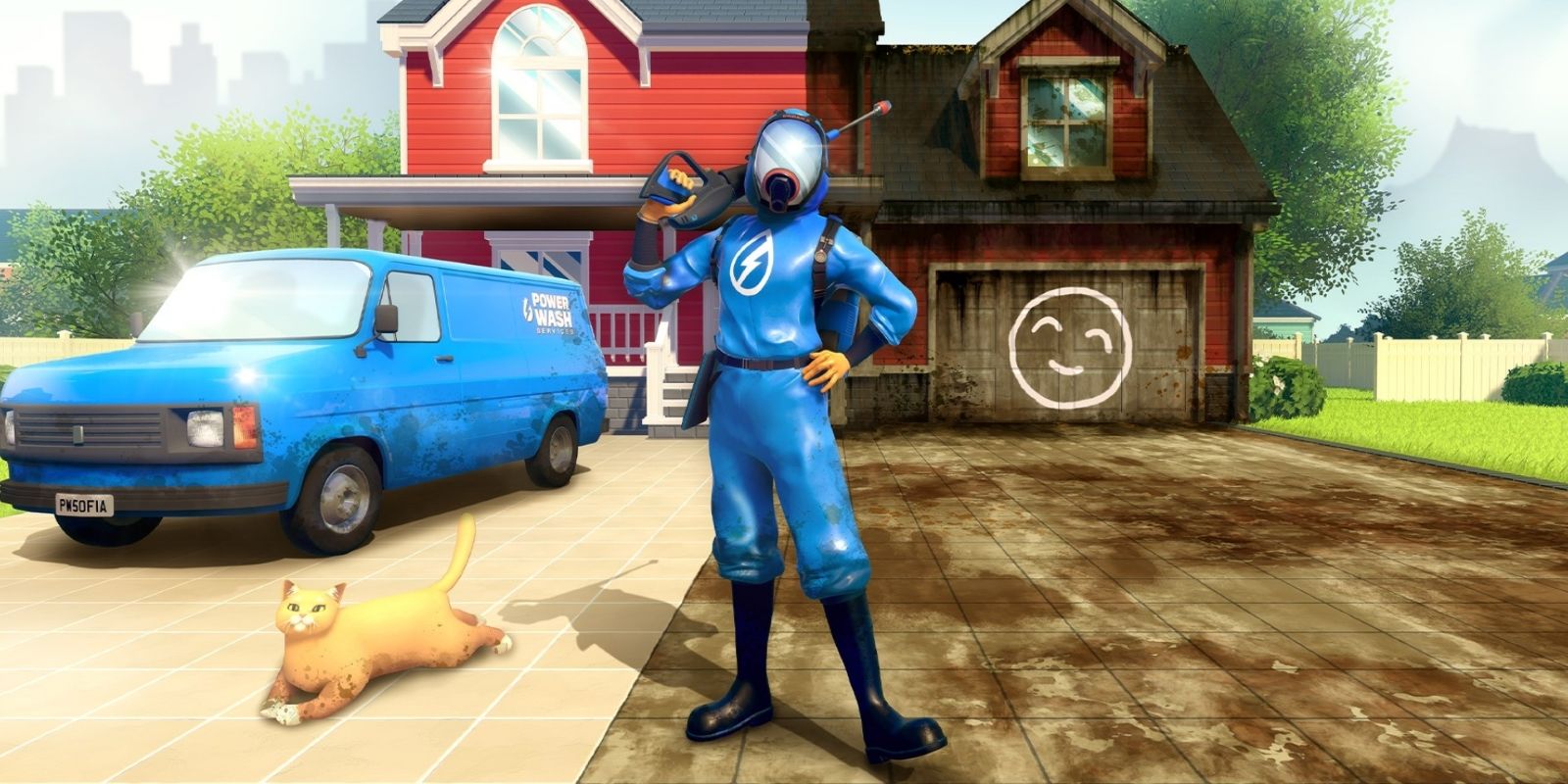 Probably not a game you expected to see here, but here we are. What makes PowerWash Simulator so special for me is that it came along right while I was so bored of games. I didn't feel like playing anything, and yet there I was sinking hours into this relaxing game while watching shows and listening to podcasts. If you haven't played this one yet, it's a must – it's strangely therapeutic and I want more of it.
3. Horizon Forbidden West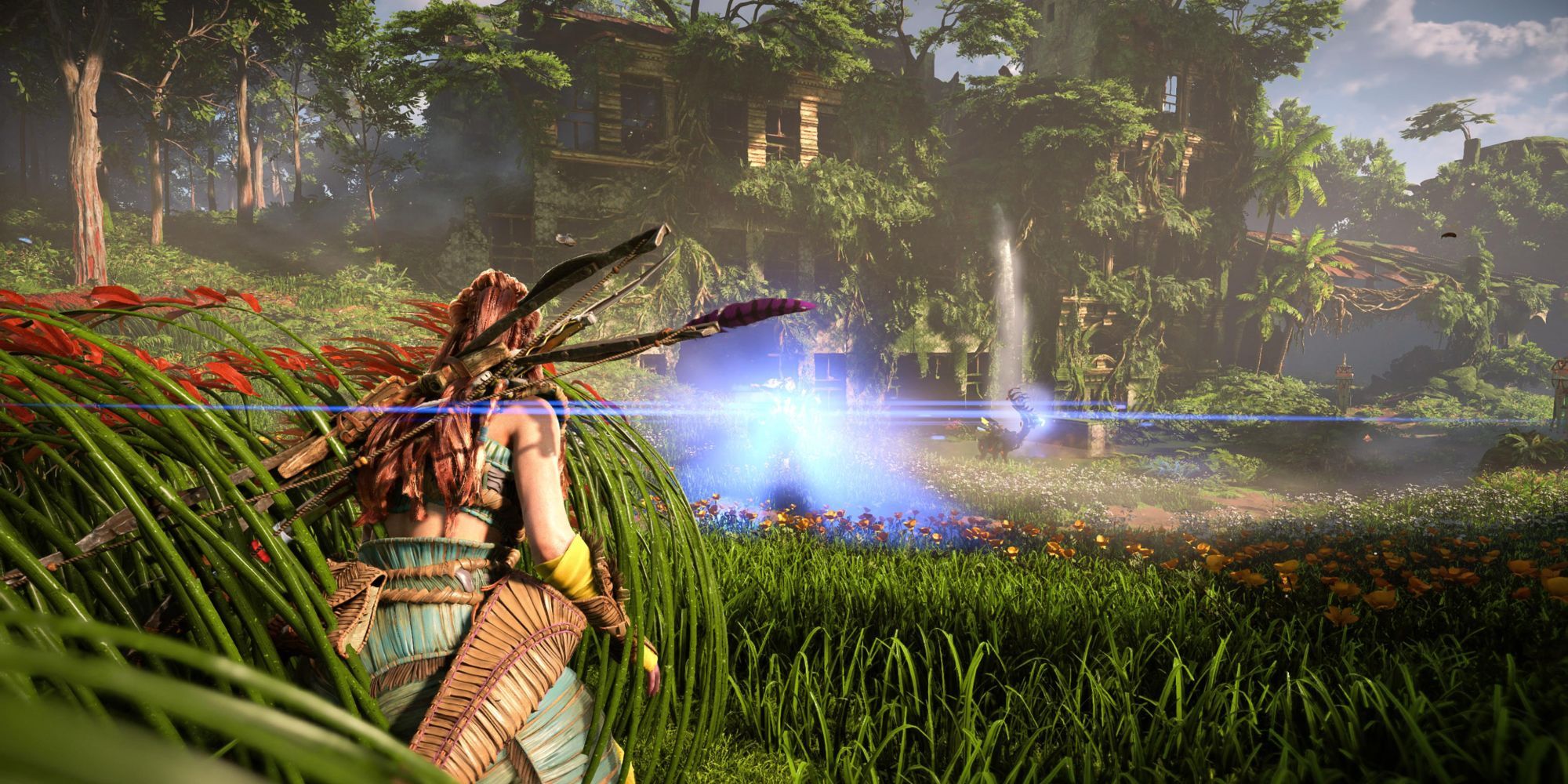 While I did enjoy Horizon Zero Dawn, it never felt like a huge step in the open-world formula for me. It seemed similar to many action games I had already played, but with an interesting new setting and story, which was fine and enjoyable enough. Horizon Forbidden West was an improvement in every way, bringing in a plethora of new mechanics and features to make this absolutely huge world feel so much deeper and worth exploring.
2. God Of War Ragnarok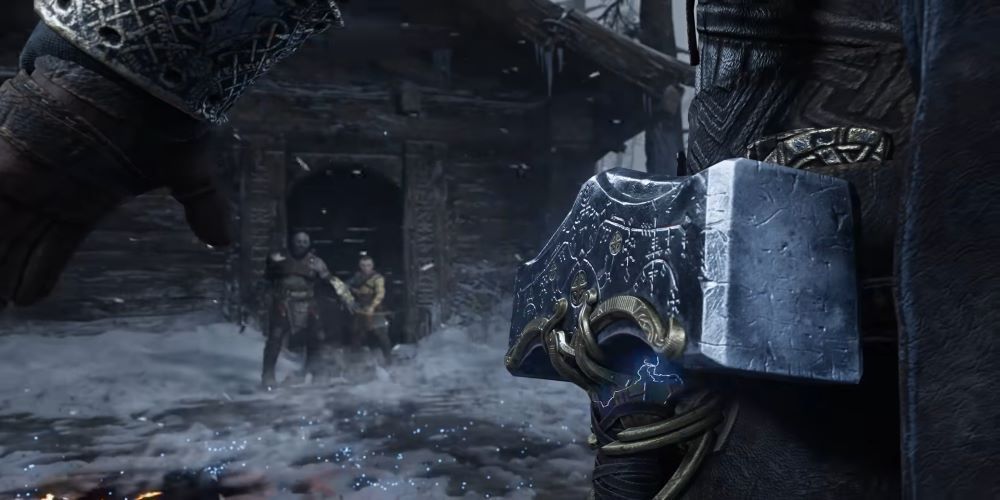 This is a weird one. I love God of War, and so of course I love God of War Ragnarok, as it's more of the same – but that's also where it falls short. It meets the expectations set from the previous game, but it doesn't do much to surpass that. It replicates the greatness of God of War (2018), and carries along the world, the sense of scale, and the story that keeps moving forwards in ways you wouldn't think. But in all that it replicates, it fails to replicate the individuality. It feels like a bare bones part two, so I can't consider it to be my game of the year. I love it, but I don't love it.
1. Elden Ring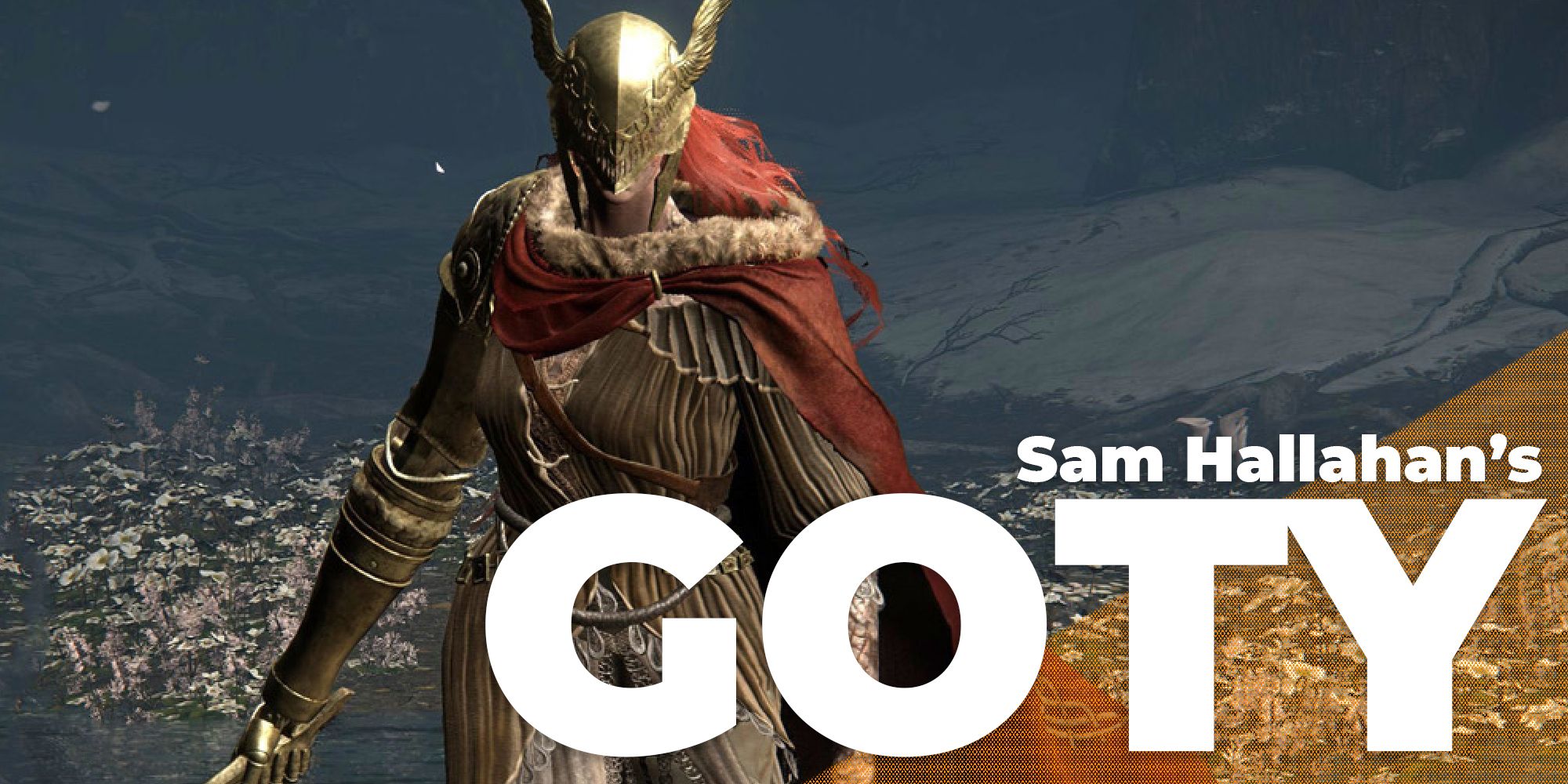 This is an easy pick for me. Not only because not many other games this year left much of an impression on me, but because I absolutely adore the Souls games and everything that has come from them. Dark Souls is one of my favourite games, and I've loved Demon's Souls, Bloodborne, and Sekiro all the same. In every way, Elden Ring feels like Dark Souls 4, expanding upon everything FromSoftware has learned over the years, while also mixing in elements from other successful games. A fully open-world design where you can pick a direction and fight whatever hard thing is over there, and yet it all still leads you down a path of rich lore and incredible design. I was worried this game might have had too much scale to stick to the roots of the series before it, but Elden Ring does everything exactly as it should.
Source: Read Full Article