The Medium Is Asking Players To Review The Game When The Credits End
A lot of developers like to leave teasers for potential sequels at the end of the credits, but Bloober Team – developers of The Medium – would rather you review its game instead. Once you have finished The Medium's main story and sat through the credits sequence, you're then given the option to leave a review and tell the developers what you think. After accepting this request, you're taken to the game's Microsoft Store page.
First reported by VGC, this seems to be the first instance of a major console release asking for a review in the actual game. Plenty of mobile developers ask you to rate their games, but this is a first for a major triple-A studio. Alongside the option to leave a review is a statement from Bloober Team itself, telling you how the Medium is a passion project and how it wants your opinion to become better developers.
"The Medium is our biggest and most ambitious game that we have made so far. It is a close and personal project that was years in the making," the statement at the end of the credits reads.
"Your thoughts mean a lot to us, and they make us better developers. This is why we would love to hear your impression of The Medium."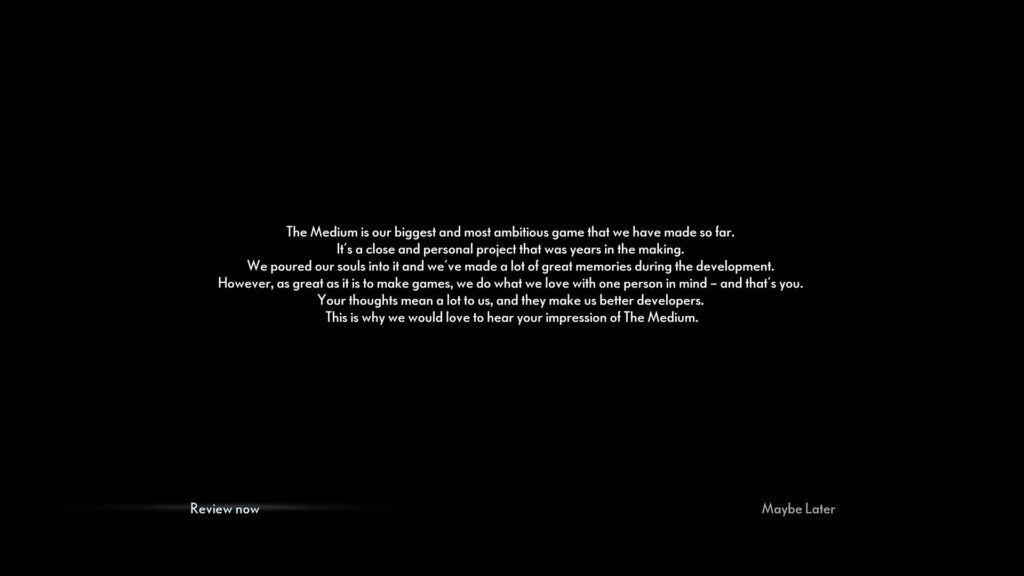 While it's quite a wholesome and heartwarming statement, it's a little confusing given that popular websites like Metacritic and OpenCritic already allow users to review the games they play. Perhaps this request for players to review The Medium is a way for Microsoft to push people towards its own website's rating system, as opposed to other review aggregate sites. It could also allow Bloober Team to see more legitimate criticism from people it knows have finished the game, since sites like Metacritic can be a tad hostile.
If you're curious about The Medium, be sure to check out our review. The Medium is an Xbox console-exclusive and launches on January 28 for PC and Xbox Series X/S.
Next: How GameStop Stock Became The Center Of A Feud Between Wall Street And Reddit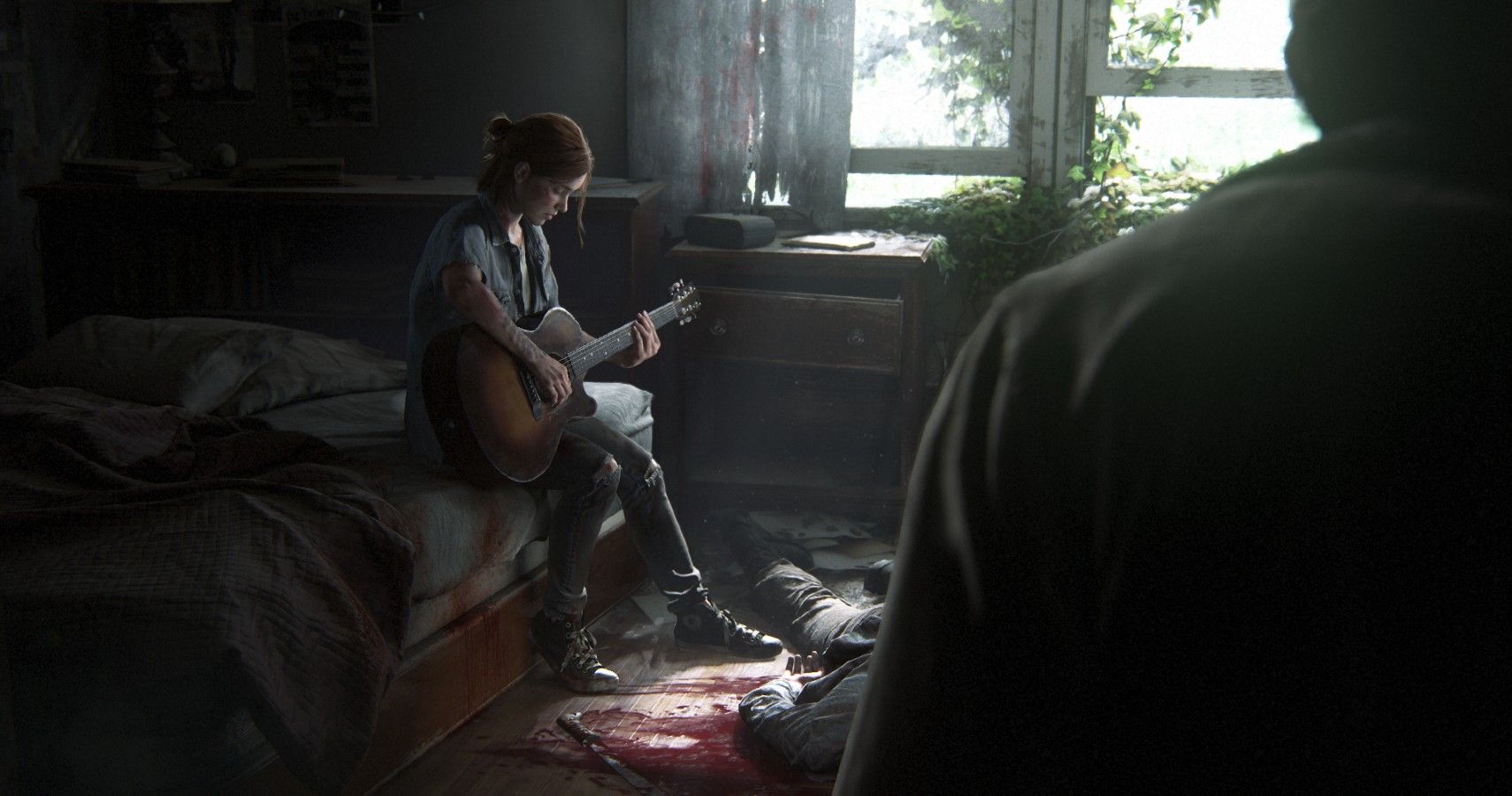 Game News
Xbox
PC
Microsoft
Xbox Series X
The Medium
Bloober Team
Source: Read Full Article