The First 3 Doom Games Are On Sale For >$6 (Total) On The Nintendo eShop
There are many ways to play the Doom series at this point, and one of those ways is through the hybrid Nintendo Switch console. While the games are generally cheap on the Nintendo eShop as it is, the first three games in the series have been given a discount that brings their collective price down considerably.
For starters, the Switch port of 1993's original Doom title usually runs $4.99 USD on the eShop. Through a limited deal, you can now purchase it for $1.49 USD. Doom II's port has received an identical discount. Usually $4.99 USD, the game has been discounted to $1.49 USD as well. Doom 3 has received a comparably more generous discount on the eShop. The Switch port usually costs $9.99 USD. However, its 70% discount knocks the price down to $2.99 USD.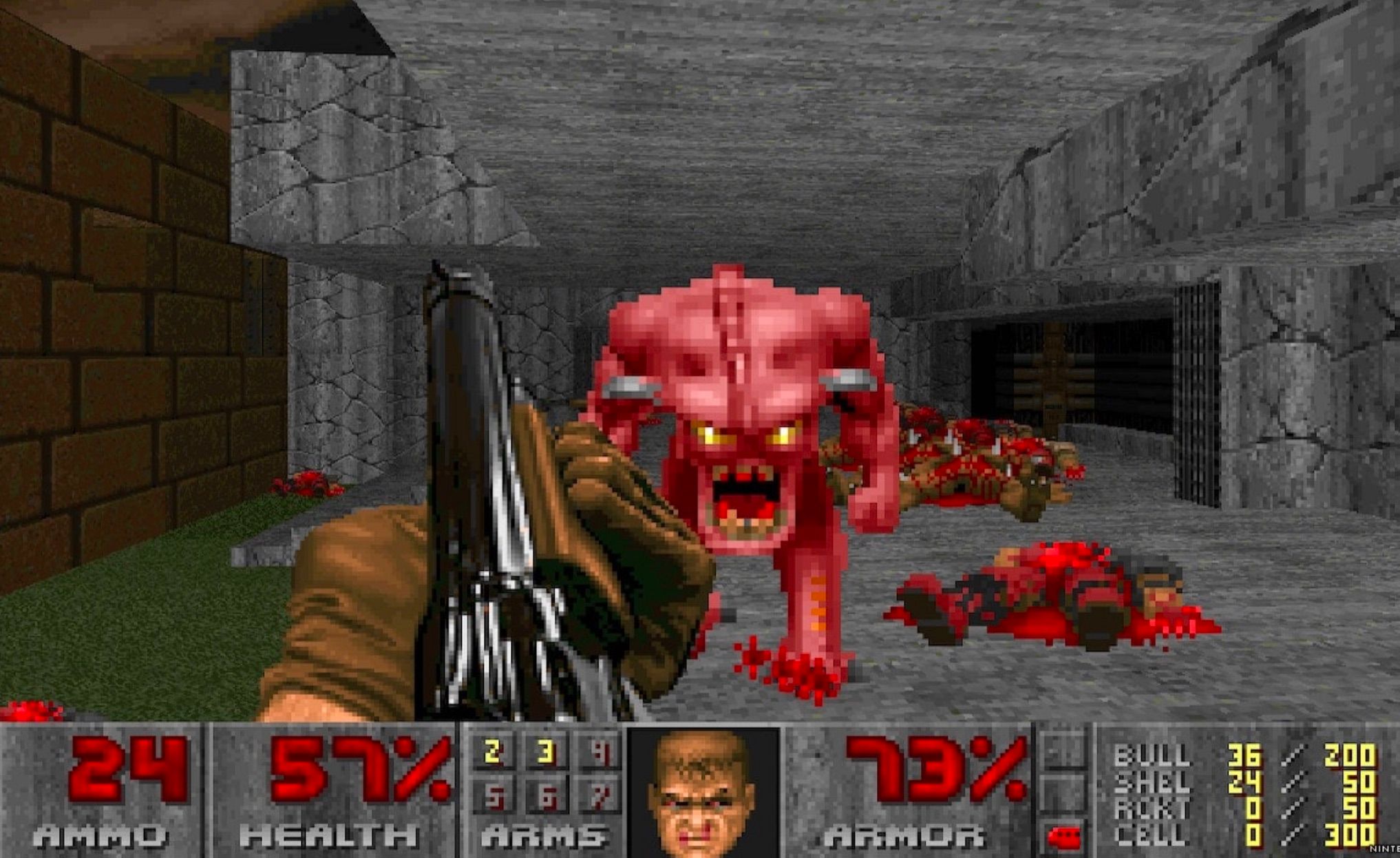 As such, for those who haven't played any of the original Doom titles, purchasing all of them will cost you about $6.00 in total plus tax. It's also worth noting that the Switch port of 2016's Doom reboot is now half-price at $29.99 USD on the Nintendo eShop.
As Doom Eternal's release date is nearing, there's no doubt that Nintendo and Bethesda want to promote the series as much as possible in preparation for launch. By discounting the series, this provides an incentive for prospective Doom fans to try the series out for themselves before potentially purchasing the sequel to the well-reviewed Doom reboot.
Since Doom Eternal is just around the corner, we have learned more about some of its specs. For example, Doom Eternal's installation size on Xbox One is just below 40GB. This is a bit lower than expected, especially for a late-gen game. Yet, the game is still in very high anticipation, thanks to the high quality of the Doom reboot.
Doom Eternal will be launching on March 20, 2020, on Xbox One, PlayStation 4, PC, and Stadia. The Nintendo Switch version of the game is set to release sometime after. Hopefully, Switch owners won't have to wait too long for it, but regardless, taking advantage of these deals will catch players up on the series that has captured the hearts of many FPS junkies.
Source: Read Full Article