Tetsuya Nomura Wants To Tell A New Story Within The Kingdom Hearts Universe
Square Enix recently released Kingdom Hearts: Melody of Memory, a rhythm action spin-off of the iconic series. To promote the launch of the game, Kingdom Hearts creator Tetsuya Nomura recently spoke to Dengeki Online about his aspirations for the future of the franchise, during which he mentioned that he wants to tell a new story in the Kingdom Hearts universe.
During the interview, Nomura was asked about the unresolved mysteries in last year's Kingdom Hearts 3. His response — as translated by Gematsu — implied that fans will soon receive some closure, as his new project intends to "tie up remaining loose ends but also… change the format a bit." Nomura continued by emphasizing his goal of establishing a "new story" in the Kingdom Hearts universe, which will also wrap a bow around the series' third main title. This suggests that a whole new narrative is on the horizon for the series, possibly drawing the story away from Sora and his friends.
A shift from the main storyline was already hinted at in Kingdom Hearts 3 by way of introducing new characters — including Sully, Mike Wazowski, Boo, and Randall — and different worlds. These new branches were added as part of the game's DLC, ReMind, which launched earlier this year. Nomura also mentioned that fans should not expect to see Xehanort as the game's main antagonist any time soon — although the ripples he caused in the main story did have an impact on Melody of Memory.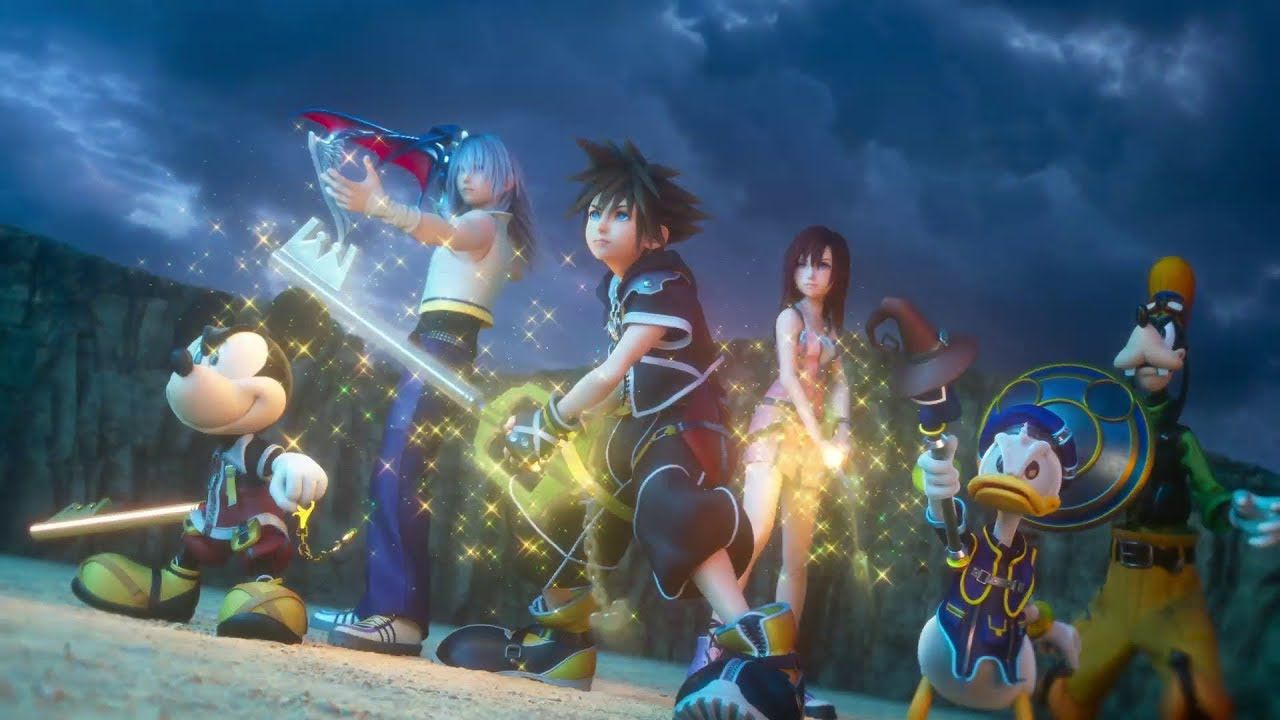 When asked about whether or not the next Kingdom Hearts game will appear on next-gen consoles, Nomura stated that could only happen after other companies had already released their own games. In his eyes, Square Enix would have to deliver something that would be able to "compete" with the slew of impressive next-gen titles currently being released for the Xbox Series X and PS5. He also thought it was worth mentioning that this was all hypothetical, as a new Kingdom Hearts title for next-gen consoles has not been announced.
However, Nomura did state that if a new Kingdom Hearts was to come to next-gen, then it would "most certainly be a latecomer". As a result, fans should expect a decent break between Melody of Memory — which we thought was a "knockout rhythm game" in our review — and whatever comes next.
In related news, the perfect reference guide for the series — Kingdom Hearts Ultimania: The Story Before Kingdom Hearts III — is receiving an English translation, and is due to be released in June 2021.
Source: Read Full Article