Terraria Gets New Switch Update With Split-Screen Co-Op
A new update has just released in Terraria on Nintendo Switch. In this patch, players can now play two-player split-screen on docked mode for a good couch co-op session.
Terraria features building, painting, crafting, exploration, and fighting creatures in a 2D-based world. The game just went through a major update earlier this year called Journey's End. Just like previous updates, it added some new items, enemies, two new difficulty modes, and other gameplay features.
According to the developer's notes on the game's forum, version 1.0.7 on the Switch will allow players to play in co-op mode on a split-screen. In order to play through split-screen, a second pair of controllers will be needed for the second player, as well as a separate account. Once the game begins, player two can jump in by activating their controller, allowing that person to play in co-op. Once both players are settled, the game will switch into split-screen.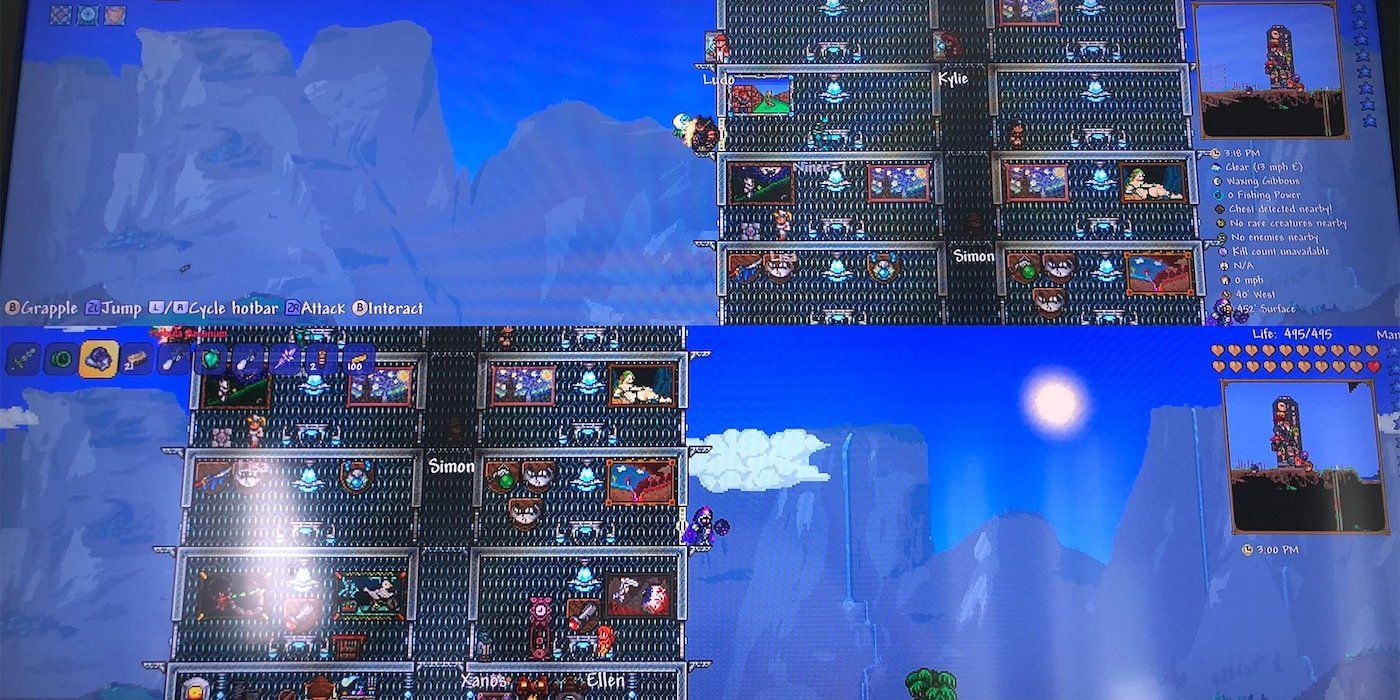 With two people on the same screen, it should cut down the workload to build, craft, and explore the world of Terraria.
The new patch for Terraria is now available for the Nintendo Switch.
Source: Read Full Article