Take A Road Trip To The Powerline Concert In A Goofy Movie Game
A Goofy Movie was one of the most popular Disney movies of the '90s, taking fans on an impromptu cross-country road trip with Goofy and his teenage son Max, who wants to get on stage at a Powerline concert to impress the girl of his dreams on national television. Over 25 years later, Funko Games has brought the movie's plot to life in A Goofy Movie Game…with a nostalgic twist.
Funko Games announced A Goofy Movie Game on Tuesday morning (via Nerdist), putting players alongside Max and his friends, including his would-be girlfriend Roxanne. The game's objective is to get to the concert in Los Angeles and score the best seats by the time Powerline himself gets onstage to perform his opening act.
Of course, it wouldn't be a cross-country road trip without some fun pit stops along the way. The board literally unfurls into a map of the US, giving you new locations to travel to and fun memories to collect for your scrapbook as you make your way to LA. Here's where the twist comes into play: You have to roll the die to see if you reach the City of Angels in time for the concert or if Goofy takes you on a wacky, unexpected detour.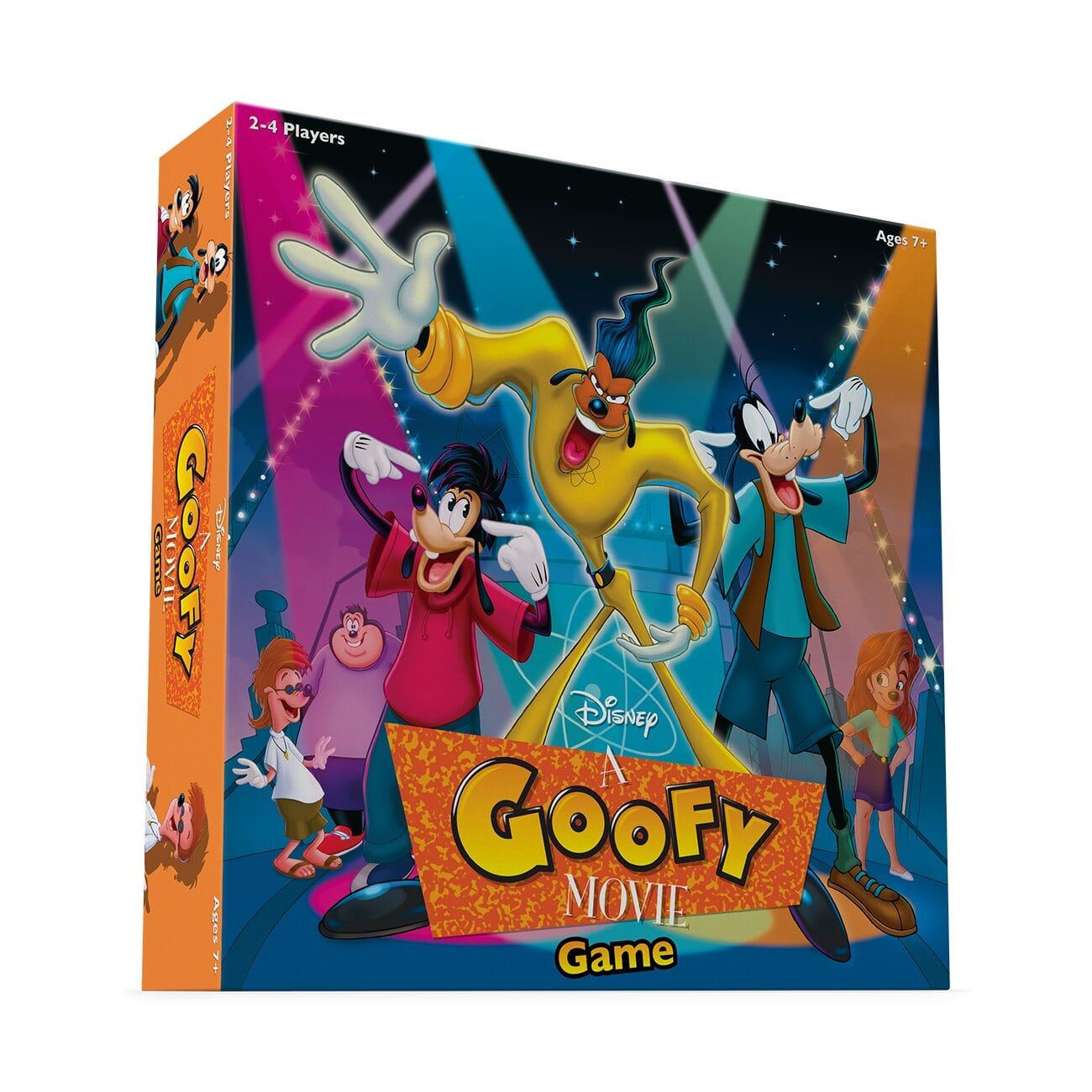 The board game is suitable for players ages 7 and older, as the game involves strategy, and can be played between two and four people. It also comes with multicolor players pieces featuring Goofy, Max, PJ, Bobby, Roxanne, and Powerline that, surprisingly, aren't designed to look like miniature Funko Pop figurines.
A Goofy Movie Game is part of a Disney line of board and tabletop games Funko Games announced that will be hitting store shelves between Spring and Fall of 2022. A few other games include Disney Happiest Day Game – Magic Kingdom Edition, Disney Return of the Headless Horseman Game, Disney Big Thunder Mountain Railroad Game, and a couple of our favorites, Something Wild! Marvel – Spider-Man and Something Wild! Star Wars – Boba Fett.
A Goofy Movie Game comes out sometime this spring. That'll be the perfect time for you to play Powerline's "Stand Out" and "I2I" on repeat.
Source: Read Full Article