Sultry Anime Game Sisters Royale Gets A Snazzy Collector's Edition
Anime style and classic shoot-'em-up action combine in Sisters Royale: Five Sisters Under Fire, which is now getting a limited physical release.
Games are going digital. This is probably no surprise to most of you, considering that the majority of most game libraries are now stored in digital clouds rather than in physical collections. But for some, there's nothing better than holding an actual game in your hands. For those people, Stuttgart-based Strictly Limited Games is here for you.
Their latest creation is a Collector's and Limited Edition run of the latest anime shmup to hit consoles and PC, Sisters Royale: Five Sisters Under Fire.
If you're not a huge fan of the shmup genre, Sisters Royale is from AlfaSystem, the same developer that brought us the Castle of Shikihami system. Sister Royale is a worthy heir to the title, combining classic bullet-hell gameplay with a romantic story between five sisters with magic powers all vying for the attention of one bachelor angel.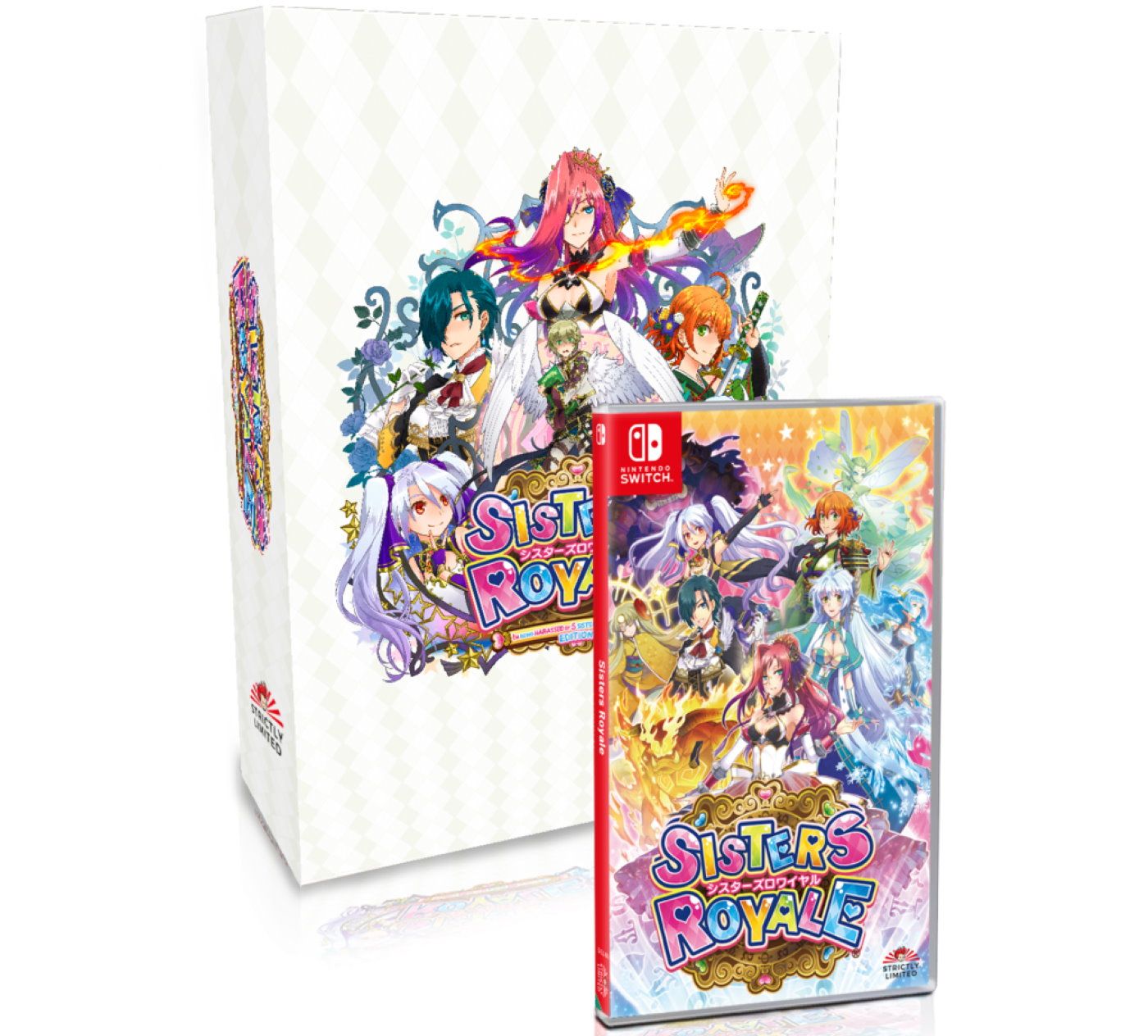 Like most shmups, there's a global leaderboard, several difficulty levels, boss encounters, and ways to boost your character's attacks. There's also a Tension Bonus System, which amps your score based on your distance from the enemy.
Other than that, it's an arcade-style top-down shooter with a slight romance story thrown in.
Sales started on the digital version at the end of last month, but all good games require a physical release. Strictly Limited Games is here to provide just that.
The physical release will be limited to just the Nintendo Switch and PlayStation 4, with the Switch getting 1500 Collector's Editions and 2,5000 Limited Editions, while the PS4 gets 999 Collector's Editions and 1,500 Limited Editions.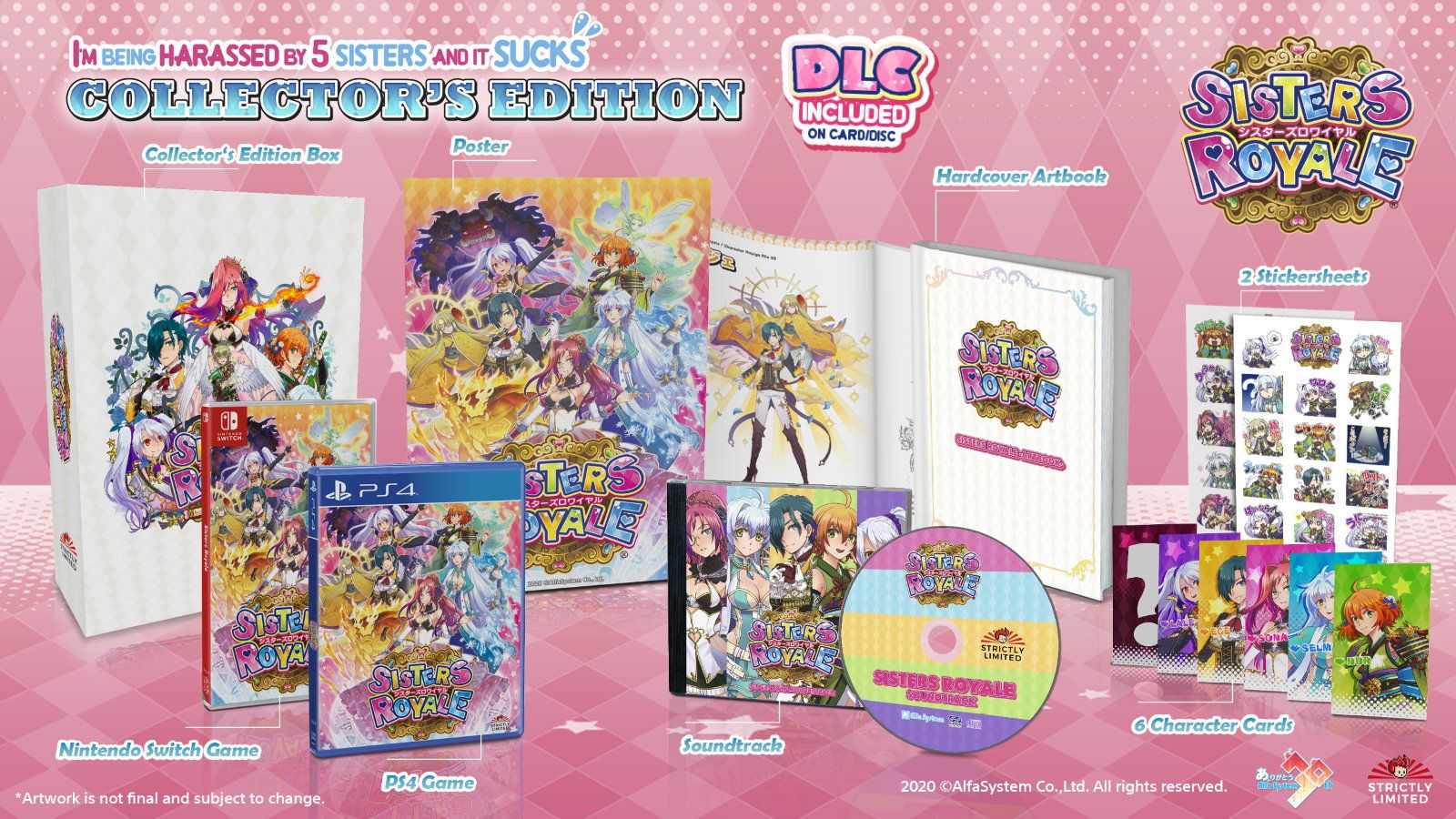 The Limited Edition is just the game in a jewel case, but the Collector's Edition of Sisters Royale has a bunch of extra goodies including a hardcover case with a magnetic latch, a hardcover art book, the official CD soundtrack, 6 character cards, a poster, and two sticker sheets.
Since these are coming from Germany, prices are in Euros with the Collector's Edition running 49,99€ and the Limited Edition priced at 29.99€. Shipping is available to the US, although prepare to pay a little extra. Pre-orders available now with shipments starting later this year.
Source: Read Full Article