Stray Mod Lets Dog Lovers In On The Fun
Stray has unexpectedly taken the gaming world by storm since it launched last week. If you have already played through the game's story, which is entirely likely since it is gripping and also somewhat short, don't cast it aside and move on to the next just yet. Modders have been having their way with Stray, and now you can play through the whole game again as a dog instead.
Stray's dog mod comes courtesy of Crubino (via Eurogamer). If that name rings a bell to those of you who have already been applying some of the many Stray mods created in its first week, Crubino is the same modder responsible for turning the game's leading feline into Garfield over the weekend. Since lasagna lovers have been covered, their latest mod is for those of you who prefer dogs to cats.
While the unnamed cat's mannerisms will remain in place, its body will be replaced by that of a French Bulldog. The meows are gone too and have been replaced with various woofs and barks. Crubino has revealed they plan on adding to the mod and will hopefully include the ability to change the color of the Frenchie's fur at a later date. Since it took less than a week to create, you probably won't have long to wait until you can better customize your pup.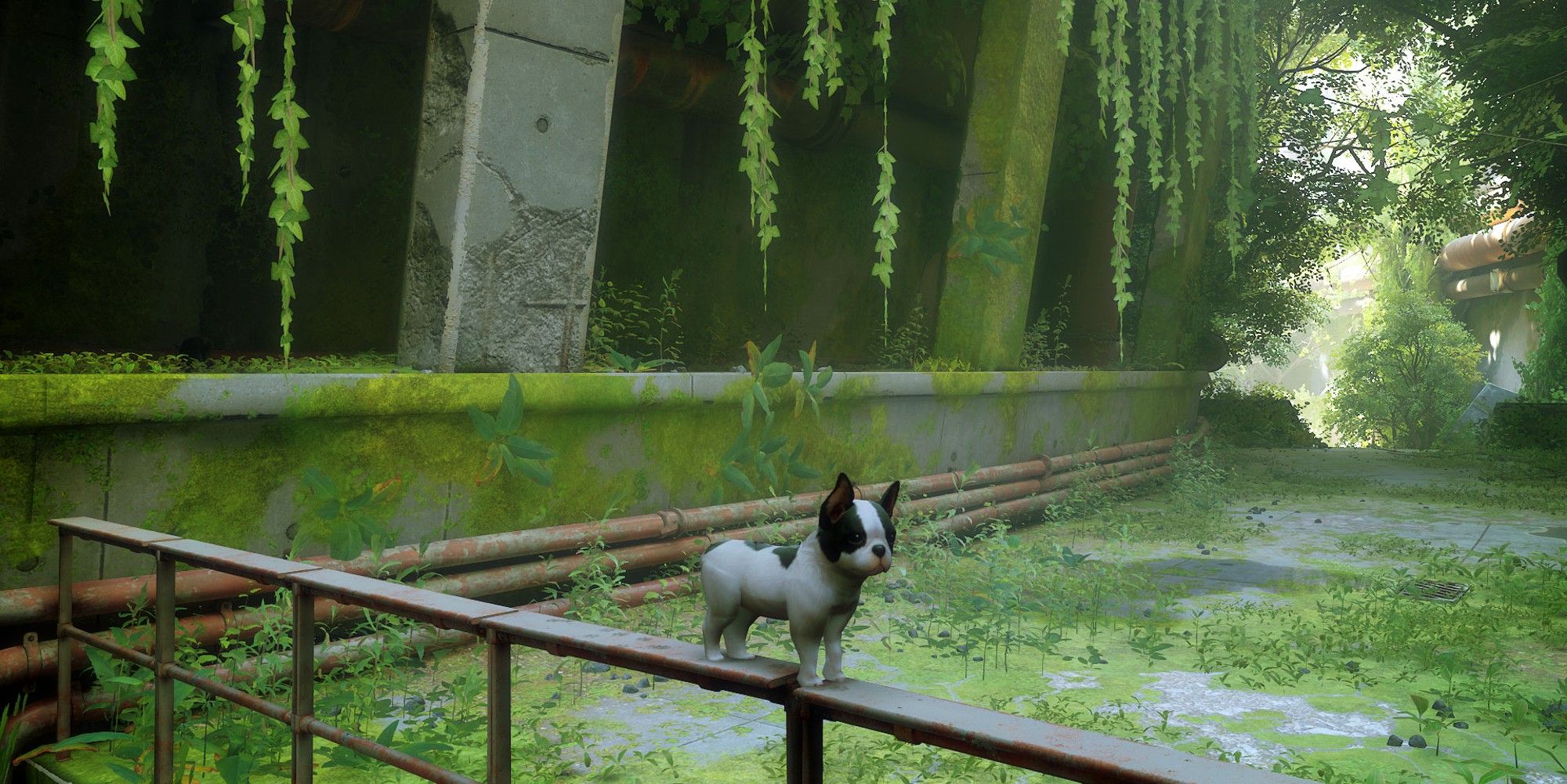 If you play Stray on PC and you want to turn your cat into a Happy Puppy, you can download the mod from Nexus Mods right now. If dogs or Garfield aren't your thing, there are already plenty of other mods to choose from. One turns the leading cat into CJ from GTA San Andreas. No, that doesn't mean you'll be able to look the robot residents of Dead City in the eye. The mod keeps you cat-sized and on all fours, you're just CJ now. It's incredibly creepy.
Stray has been hugely popular so far, setting a new record for an Annapurna game when it comes to concurrent player count. Almost 63,000 people were playing at one point on launch day, smashing the previous record set by 12 Minutes in 2021.
Source: Read Full Article