Star Trek Adventures RPG Launches Developer Blog For New Players
Modiphius Entertainment recently launched the Star Trek Adventures Developers' Blog on Modiphius.net, with a phaser lock on introducing and teaching the Star Trek Adventures system to new players and those interested in learning how to play. The new blog is "a series of short articles to help explain the basics of the game", with the first post explaining the STA character sheet and character attributes.
Starting with Star Trek Adventures: Developers' Blog 001, writer Nathan Dowdell kicks off the series and first article by analyzing the STA character sheets and the six elements that make up your character: Traits, Values, Attributes, Disciplines, Focuses, and Talents. Dowdell (one of the designers of the 2d20 system that runs STA) explains that, since your character sheet is the one item that will have the bulk of your attention during game sessions, it's important to know and understand it thoroughly.
Traits include such things as your character's species, and "are the central defining facts of who and what the character is." Because this is such an important character factor, Dowdell said this topic will be addressed in full in a later Developers' Blog post.
While all of these character sheet elements are covered in detail in the Star Trek Adventures Core Rulebook, Dowdell does an excellent job here of describing each element succinctly, with the added benefit of having the reader (and player) looking at their character sheet while reading along with the blog post. It also obviously save new and not-yet-played players both time and money by sharing with them the most fundamental aspects of gameplay immediately.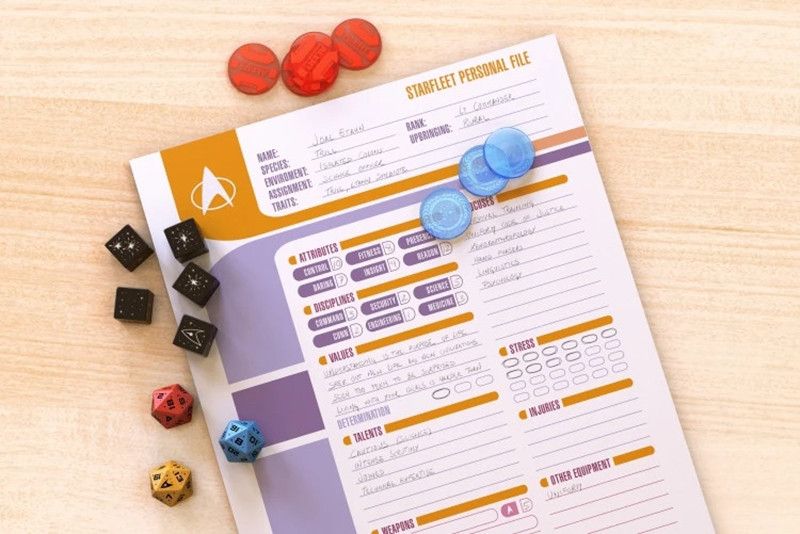 Dowdell continues the post with details on the rest of the character Attributes and Disciplines, with single-sentence descriptions for each. For example, in the STA Core Rulebook, the description for a character's Control Attribute reads as:
"Control is about the character controlling themselves, and it covers precision, accuracy, and careful timing. It can rely on self-discipline and control of one's emotions to ensure mechanistic precision, or it can be a mixture of fine motor skills, coordination, and familiarity with the activity."
Compare that with Dowdell's likewise accurate description, but in a lot fewer words:
"A character with a high Control is likely to be precise, detail-oriented, or highly disciplined."
Dowdell gives the same concise treatment to explaining Focuses, Values, and Talents, making this first Developers' Blog entry an excellent one-page Cliff's Notes version that can be printed out and shared with new STA players. The article finishes with instructions to keep our hailing frequencies open for more STA topics to be covered in the Developers' Blog. Tune into the Modiphius Facebook and Twitter channels to be quickly notified when that happens.
Source: Read Full Article