SecretLab Omega AAPE Blue Camo Edition Review
A little while ago, a delivery driver pulled up outside my house and knocked on my door. He looked a bit confused when I answered – "I've, eh, got quite a big parcel for you here." I told him it was a chair and he asked if it was a gaming one.
"Yes," I said. "It is."
He asked why I'd want such a thing, but instead of telling him I was planning to review it – which I knew from the look on his face would be perceived as inhumanly bizarre – I just said, "I dunno" and waltzed off. Now, a couple of weeks later, I'm here to deliver that review I shied away from. The SecretLab Omega AAPE Blue Camo Edition is an excellent chair with – and I genuinely mean this – next to no conceivable setbacks. I mean, it's AAPE, right? AAPE doesn't make bad clothes – it's reasonable to assume it wouldn't get involved with bad chairs either.
Aesthetic
The entire SecretLab x AAPE collaboration boasts stylishness to burn. Somehow, this is simultaneously a chair that is emphatically designed for gaming and could appear next to anywhere without causing too much of a fuss. I mean, the overall shape resembles almost exactly what someone would picture if you asked them to imagine a gaming chair, but looking at the colours, tone, and edges affords it a kind of elegance that's often lost elsewhere. Put it this way: it's not a chair I could imagine having a Monster Energy sticker tacked onto the back of it.
When I first realized that the chair was going to feature a camo colour scheme, I admittedly thought, "Alright, here we go." Again, though, it's tastefully restrained. The camo accentuates the chair's monochromatic black base in a way that brings the whole aesthetic together. I've got it set up where I stream and it's already become a set piece that's in perfect coherence with the rest of the ensemble, if not a star player in it. As far as gaming chairs go, this is one of the most stylish designs I've ever come across.
Ergonomics
Weirdly, the SecretLab AAPE chair is a lot more comfortable than it looks. It's not necessarily that it looks uncomfortable – it just seems a bit too functional to sink into. I got a bit of a surprise when I sat down and felt as if I was trying out a stupidly high-fashion gaming sofa, as opposed to an elegant chair that looked a little too thinly framed to offer much cushioning.
The chair comes with a lumbar support pillow and another one designed for your head. I have a different chair I use for work, and I've actually taken the lumbar support pillow from the AAPE chair and started using it on this one. It's got that memory foam quality of perfectly morphing to your back without losing any softness or structural integrity. The AAPE chair is already plenty comfortable without the pillows, mind, in case you're someone who's not a fan of constantly reconfiguring things after every time you get up to make a coffee or go for a walk. It's also got adjustable arm rests, which makes it fairly easy to both work and play games either at a desk or on your lap. Best of all, though, it reclines perfectly. I tend to keep my chairs fairly upright most of the time, but I actually laid back partially in this one while I was playing Valheim yesterday. Bliss.
Assembly
The SecretLab AAPE chairs come with refreshingly simple assembly instructions. Instead of an annoying little booklet, the instructions are scrawled across a large poster documented across 12 well-photographed parts. They're fairly loud when it comes to not touching the recline lever before the backrest is attached to the main body of the seat, but aside from that it's pretty much smooth sailing. There are only eight screws, all of which are easily removed and attached using an Allen key provided with the chair, and the rest is child's play.
Verdict
The SecretLab Omega AAPE Blue Camo Edition is a stylish, comfortable, and all-around excellent chair that anyone interested in revamping their streaming, gaming, or work setup should absolutely consider. I've only had it a few weeks, but you'd better believe it's earned itself a constant place in my steaming ensemble. It's not the cheapest chair on the market by any means, but the price tag beats a lot of far inferior options, so if you're looking to invest in a long-term piece of furniture, this is a particularly safe bet.
Also, again, it's AAPE. It's at least a little bit more stylish than those weird scorpion things that look as if they're impossible to actually use.
Next: Miranda's Butt Shots Might Be Removed, But What's With Liara's Boobs In The Mass Effect Remasters?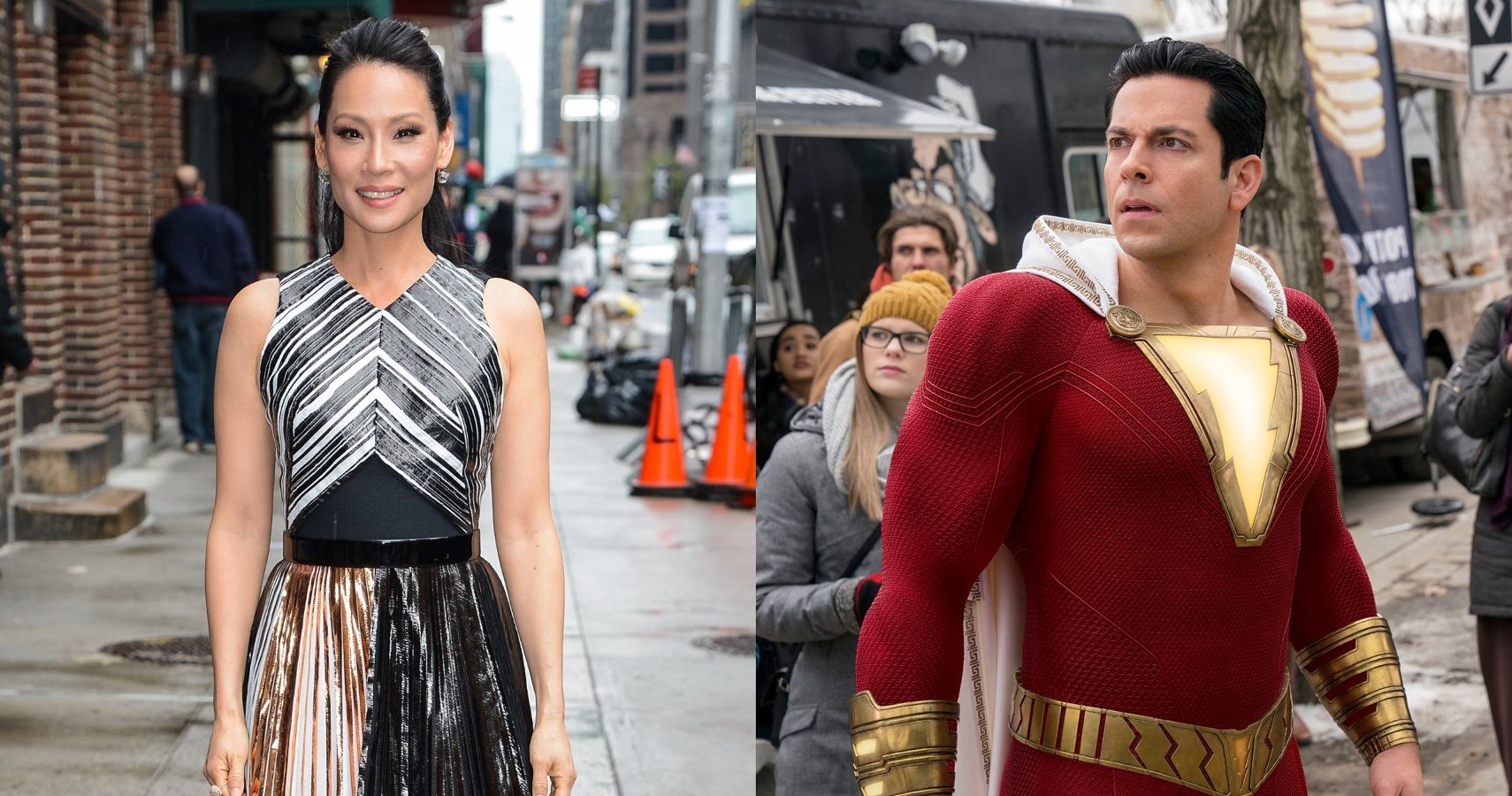 Tech
Secretlab
Gaming Chair
Cian Maher is the Lead Features Editor at TheGamer. He's also had work published in The Guardian, The Washington Post, The Verge, Vice, Wired, and more. You can find him on Twitter @cianmaher0.
Source: Read Full Article