Scavengers Console Launch Scrapped As Developer Sold To Dead By Daylight's Behavior Interactive
Scavengers isn't likely to be long for this world. The sad news comes as developer Midwinter Entertainment is sold to Dead by Daylight developer Behaviour Interactive for an undisclosed sum.
Midwinter first got started in 2016 as a small company of around 30 developers–most of them industry veterans. Their first game, Scavengers, made use of Improbable's SpatialOS cloud computing technology to make enormous game lobbies full of thousands of players. Although impressive, the technology proved harder to monetize than first thought as Scavengers went from thousands of players on release to just hundreds over the past year. As a result and because of the recent sale, Scavengers' planned console release has been canceled.
Improbable purchased Midwinter in 2019 to help make Scavengers, but without the players required to justify the technology, Improbable appears to be getting out of game development to work solely on its cloud-based technologies. Midwinter's sale to Behavior Interactive is expected to close by June.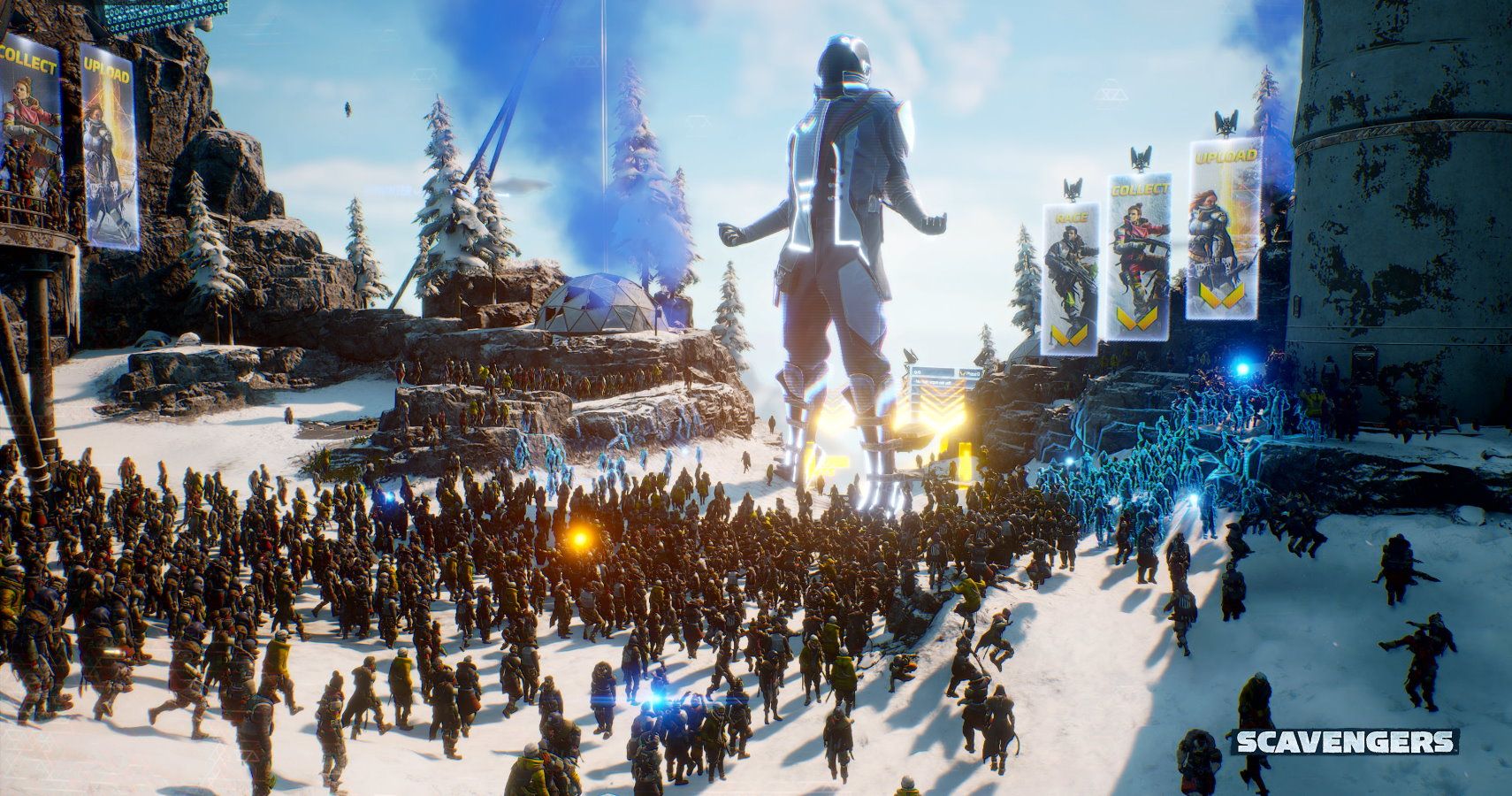 "When we first started talking to Behaviour months ago, the alignment across the teams was striking, and in my experience rare," Midwinter studio head Mary Olson said in a press release. "As we continued to explore, it was clear the opportunity goes beyond similar values and development philosophy. We are thrilled to join and learn from a team with proven success across a broad spectrum of IP, while in turn leveraging the strong foundation, culture, and team we've built at Midwinter to expand Behaviour's portfolio. Plus, Midwinter will be able to leverage 30 years of legacy and join forces with one of North America's fastest-growing gaming studios."
"As part of our announced focus on the metaverse Improbable announced the divestment of its non metaverse focused content teams at the start of the year," commented Behaviour president Rémi Racine. "We are really excited to have found partners who we believe can provide a fantastic home for the Midwinter team. We are very pleased to see Midwinter go with Behaviour, both for the common ambition they have, and for the cultural fit we have observed all along our discussions. The work done by the Midwinter team over the past three years has been phenomenal and we wish this team all the very best and will be looking forward to seeing their upcoming projects come to life."
Dead by Daylight's sixth anniversary stream is set to air in just under two hours, and a recent leak might have already revealed a new survivor and killer are on the way.
Source: Read Full Article