Scarred Lands 5E Mega-Adventure Dead Man's Rust Seeks Kickstarter Funding
Tabletop roleplaying game content creator Onyx Path Publishing has launched its sixth Kickstarter adventure, this time seeking to fund the hardcover edition of its Scarred Lands 5E mega-adventure Dead Man's Rust. As of this writing, the project has 27 days remaining, and is just over $12,000 towards reaching its $15,000 goal.
If you already have the Scarred Lands Fifth Edition sourcebooks, this one is not meant to replace them. This version of Dead Man's Rust is primarily a hardcover edition meant as a supplemental to your existing books. Onyx would like to make the hardcover version a much better version, by way of adding more art, the best appropriate components, and generally craft the best-produced book possible. Onyx Path also states that, with additional funding over the goal amount, "we're able to add additional resources to the project, expand the rewards listed, and add in new offers and opportunities."
The Kickstarter offers nine personal reward tiers and two retail merchant tiers, with dollar amounts ranging from $5 up to $450. Aside from physical and PDF copies of Dead Man's Rust, reward tiers also have special limited and premium rewards that include "the ability to name an NPC included in the Dead Man's Rust adventure, an option to act as an interior illustration Art Model, as well as a chance to participate in an online Scarred Lands game session".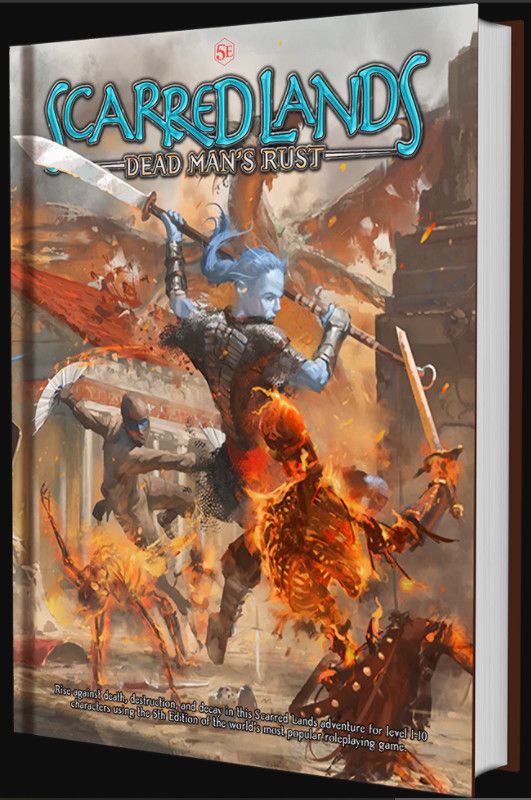 You can also get access to manuscript preview updates, optional discounted print-on-demand versions of Dead Man's Rust, as well as physical copies of the Scarred Lands Player's Guide and Scarred Lands Creature Collection should you not already own them, or would like additional copies. The $350 Summon Scribe reward tier has a very special offer with it, as Scarred Lands developer Travis Legge "will act as a coach and consultant, helping you craft a Scarred Lands 5E supplement (up to 5,000 words) which you can release for sale via the Slarecian Vault Community Content program."
Digital and physical add-ons include copies of Dead Man's Rust, Scarred Lands Player's Guide, Scarred Lands Creature Collection, Yugman's Guide, The Vigil Watch, and Wise & Wicked. These add-ons range in amount from $10 up to $70.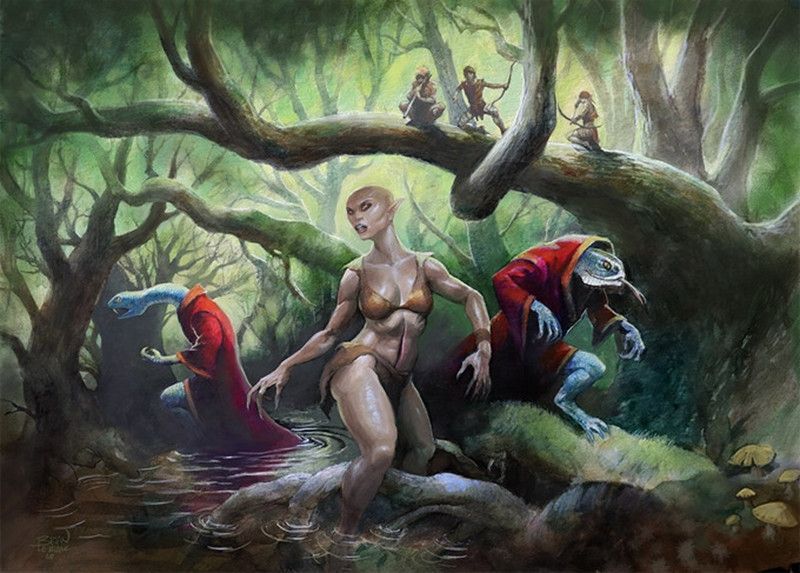 With 27 days left to go, it seems as if Dead Man's Rust will certainly meet its goal. That means you can then look forward to what excellent stretch goals Onyx Path will tack on here. Follow the Dead Man's Rust Kickstarter for more info and updates.
Source: Read Full Article