RollerCoaster Tycoon 3: Complete Edition Announced For PC And Nintendo Switch
RollerCoaster Tycoon 3: Complete Edition brings the classic game back to PC after being removed in 2018 thanks to a lawsuit with former publisher Atari.
Oh, and it'll also be out on the Switch too, which is cool.
RollerCoaster Tycoon is a beloved franchise that ostensibly belongs to Atari, a game publisher you might remember from such classic titles as Missile Command and Space Invaders. If you go to Atari's official website, you'll see various RollerCoaster Tycoon games are listed, with one notable exception.
That exception is RollerCoaster Tycoon 3.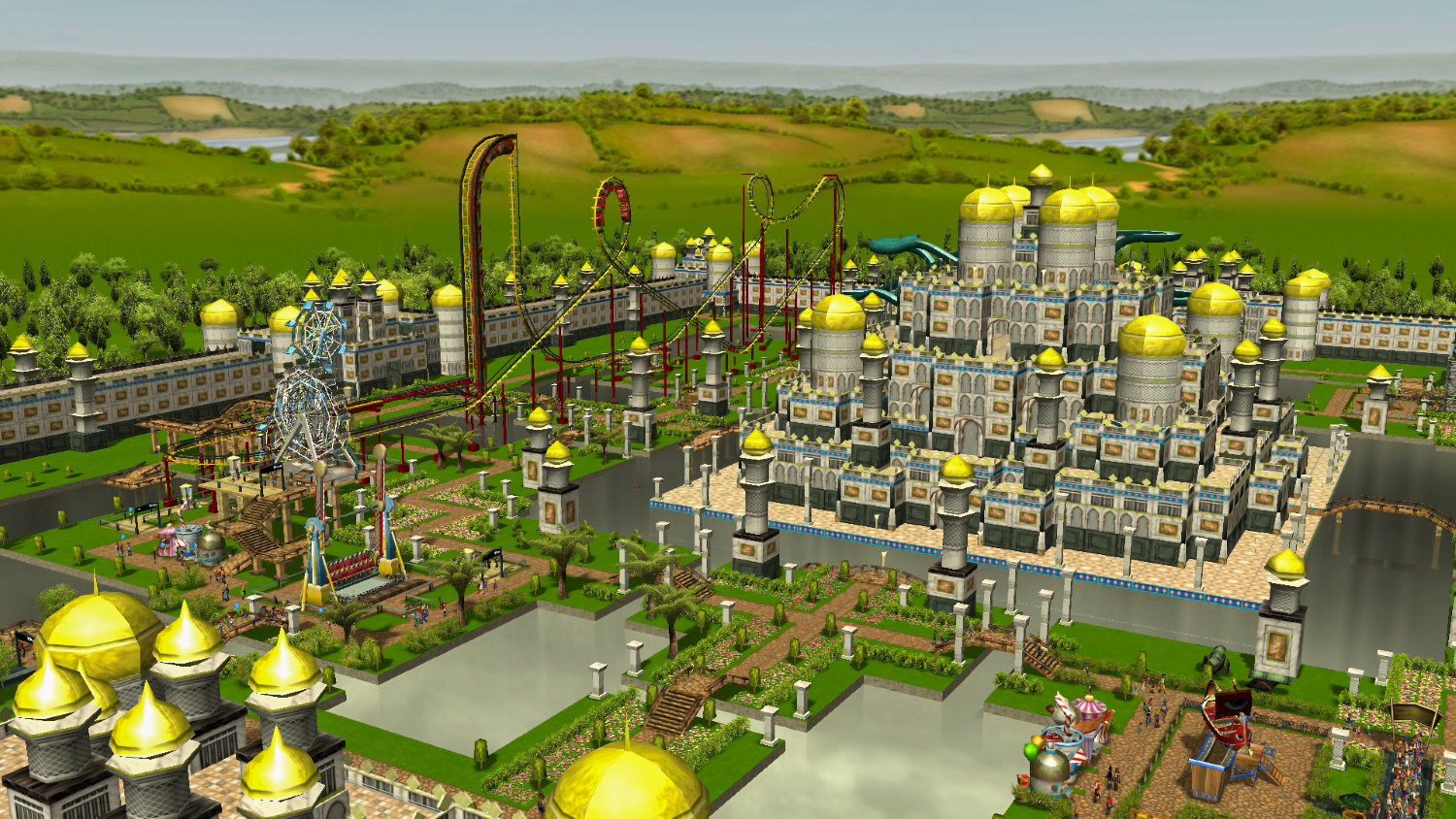 After the success of the first two games, the original designer decided to move on to other projects and left the intellectual property in the hands of Atari, who then contracted to British developer Frontier Developments to make a third sequel. RollerCoaster Tycoon 3 came out in 2004 and was a relative success for all involved.
You'd think that this success would result in a long and equitable partnership, but that didn't happen. Instead, Atari under-reported RollerCoaster Tycoon 3's sales in order to skimp royalty payments owed to Frontier. Frontier found out about it thanks to public sales figures available via SteamSpy, and sued Atari in 2018 for $2.2 million. RollerCoaster Tycoon 3 was then removed from both Steam and GOG pending the outcome of the suit.
The results of that lawsuit were never disclosed, but we can make one very important assumption based on the recent announcement of RollerCoaster Tycoon 3: Complete Edition. Atari's name is nowhere to be found, leaving us to believe that the rights to RollerCoaster Tycoon 3 rest squarely with Frontier Developments.
Two years later, Frontier is putting RollerCoaster Tycoon 3 back on the market. The new Complete Edition features updated graphics to work on modern PC hardware, has both the Soaked! and Wild! expansions to add waterpark and wildlife park options to your amusement park, and will also release on the Nintendo Switch because every good remaster releases on the Switch these days.
RollerCoaster Tycoon 3: Complete Edition arrives on September 24th for PC via Steam and Epic Games Store, as well as the Nintendo Switch via the Nintendo eShop.
And If you'd prefer a brand new RollerCoaster Tycoon experience rather than reliving an old one, Frontier Developments is also making Planet Coaster, a spiritual successor to RollerCoaster Tycoon that doesn't have anything to do with Atari.
Source: Read Full Article