Resident Evil 2 Remake Loads In 20 Seconds On Xbox Series X
The immense power of next-gen hardware has been demonstrated once again, as the Resident Evil 2 remake loads in 20 seconds on Xbox Series X.
The remakes of Resident Evil 2 and Resident Evil 3 are some of the most gorgeous games on the current generation of consoles. However, their high-quality visuals take their toll when it comes to loading, especially on the base version of the PS4 and Xbox One. It's possible to alleviate these issues on PC if you have an SSD for games.
Related: Resident Evil 3 Cloud Version Could Be Coming To Nintendo Switch
The Resident Evil 2 remake will be playable on Xbox Series X through the system's backward compatibility. The internal SSD in the Xbox Series X allows for incredibly fast loading, which has been demonstrated by astaranx on Twitter. According to astaranx's video, Resident Evil 2 loads in just 20 seconds on the Xbox Series X. It bears mentioning that part of the loading involves logos and splash screens, so it could be even faster if these were skippable. The in-game loading has been shown to be even faster, with Resident Evil 3 loading in around three seconds on the Xbox Series X.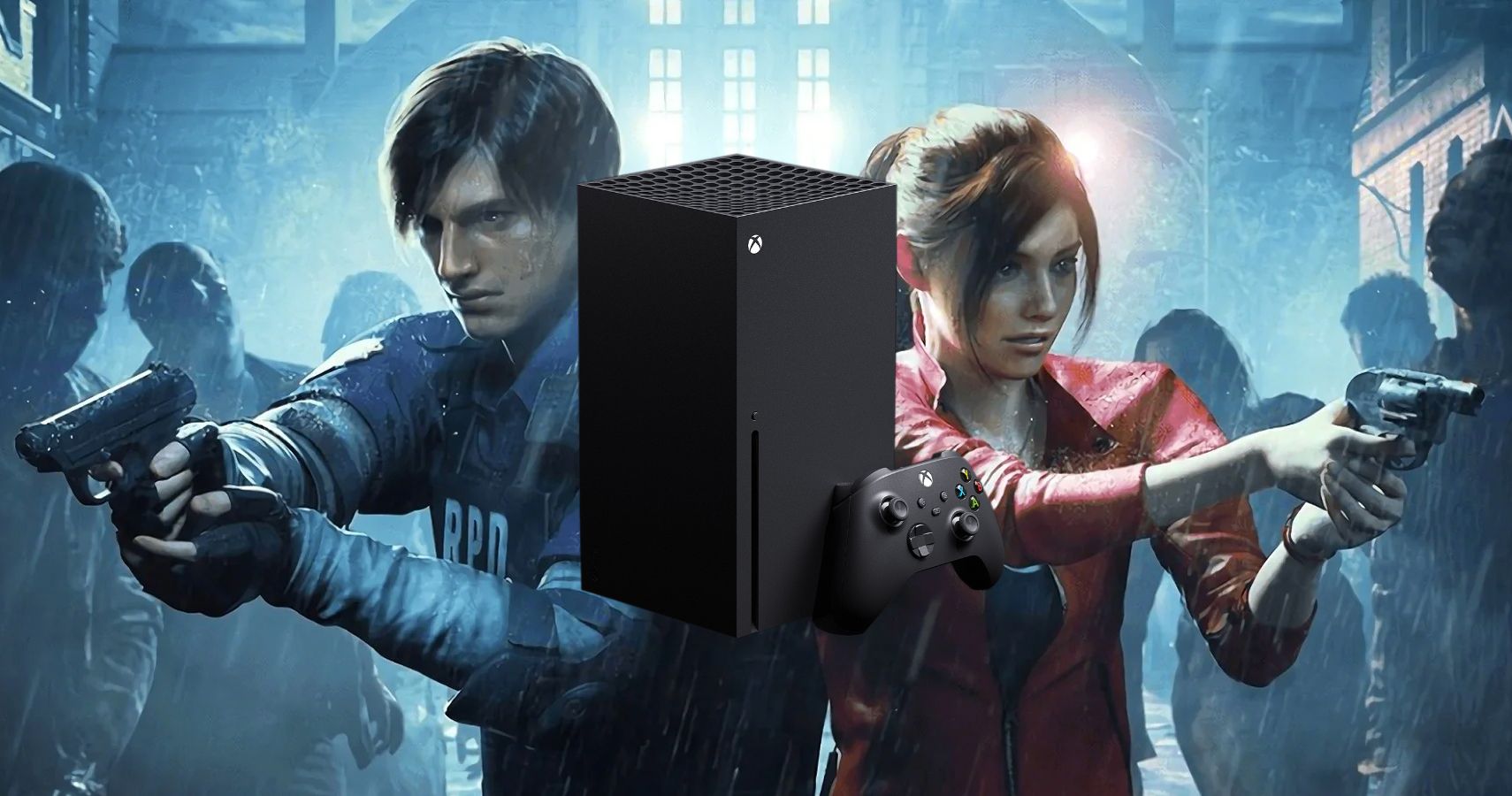 The Xbox Series X hardware intends to eliminate load times with its SSD. This has been demonstrated numerous times by the people who received the system before launch and have shown off what it can do with current-gen games. A big example of this is The Witcher 3 loading so fast that it glitches the game slightly. It seems the long load times of the PS4 and Xbox One era are coming to an end, thanks to next-gen hardware.
The Resident Evil series is going strong into the PS5 and Xbox Series X generation, with Resident Evil Village currently in development while rumors are circulating about a remake of Resident Evil 4. Those games won't be released for a while, but fans can still enjoy the current-gen Resident Evil titles through backward compatibility, and they'll be faster than ever. The Resident Evil 2 remake is widely regarded as one of the best games of the PS4/Xbox One era, and it will be well worth going back and experiencing it on the next generation of systems.
Next: Netflix Says Resident Evil: Infinite Darkness Will Be Canon
Game News
Resident Evil
Capcom
Resident Evil 2
Xbox Series X
Scott has been writing for The Gamer since it launched in 2017 and also regularly contributes to Screen Rant. He has previously written gaming articles for websites like Cracked, Dorkly, Topless Robot, and TopTenz. He has been gaming since the days of the ZX Spectrum, when it used to take 40 minutes to load a game from a tape cassette player to a black and white TV set.
Scott thinks Chrono Trigger is the best video game of all time, followed closely by Final Fantasy Tactics and Baldur's Gate 2. He pretends that sorcerer is his favorite Dungeons & Dragons class in public but he secretly loves bards.
Source: Read Full Article