Redditor Allegedly Finds Playtest Copy Of Defunct Battlefront 3
Battlefront 3 is something of a cursed game. The original Battlefront 2 sequel never panned out, being cancelled in 2008, while DICE's own Battlefront 2 ended development with EA saying it had no plans for a sequel. But the original did get to the point of playtesting and one Reddit user has alleged to have found a working PSP copy.
"Lucasarts was a client of a relative of my fiancé back in the day, and he got to playtest a lot of games, one of which was Star Wars: Battlefront 3," user MissFeepit wrote (as reported by Dualshockers). "Once it was cancelled, and all the assets were being gathered up to send back to Skywalker Ranch, one of the playtest cartridges for the PSP version got left behind.
"Him being young, he didn't think much of it and took it home, tested it out, AI battles, CTF, and Conquest all worked fine," she continued. "Years later when he was going through his old games, he found it again. And as far as we know – since we can't find any others online – he has the only copy of the cancelled Star Wars game."
Battlefront 3 was highly anticipated with a lot of buzz building around it after the monumental success of its predecessor. It became a huge point of conversation among Star Wars fans, especially with the marketing drumming up hype – there was talk of seamless ground to space battles, something even the modern games don't do.
It was being developed by Free Radical Design who, at the time, was working on Haze. It started development in 2006 after a deal with LucasArts, set to be launched two years later, with a new deal even being signed in 2007 for Battlefront 4. But the team couldn't meet the release date. This meant the team now had to account for new consoles. Technical problems, late payouts from LucasArts, growing burnout among staff, a struggling team constantly growing, and a tight launch window ultimately killed the project until its reboot from DICE.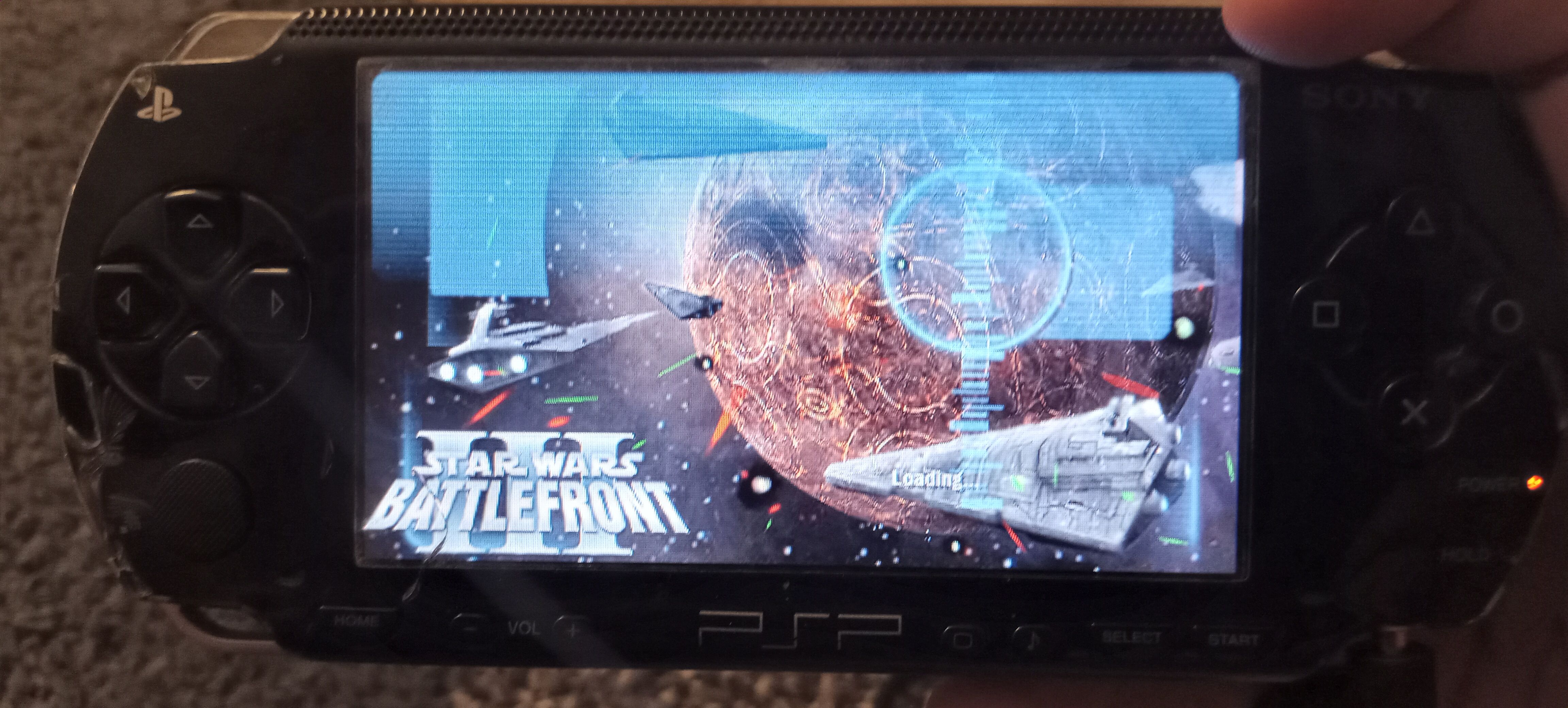 "I'm going to be real," MissFeepit added in an edit. "I had no idea this would blow up so much – I've never really played many Star Wars games and I only really got into Star Wars itself as much as I am now because of my fiancé, so I had no idea Battlefront 3 was such a huge deal. I thought he was just being his excitable, nerdy self."
It's unclear what this find will lead to, but many are asking that she makes a copy of the PSP cartridge so that it can be used in emulation, shared on the internet, letting others enjoy a peek behind the curtains of a game that never was. Maybe it could even help out with fan projects working to restore those old, ambitious ideas.
Source: Read Full Article