PS5 And Series X Sales Are On Par With Last-Gen Despite Shortages
The numbers are in, and the respective launches of the PS5 and Series X are pretty much identical to the consoles that came before it.
Despite it feeling as if they are impossible to come by, both PlayStation and Xbox have boasted their new consoles have enjoyed the best launches in their respective histories. Ampere Analysis has crunched the numbers and discovered that might not quite be the case. That's according to the sales data for both the PS5 and combined sales of the Series X and Series S.
According to Ampere's statistics, which you can check out below, PlayStation has sold the same number of PS5s as PS4s at the same point in its life cycle. A pretty healthy 4.2 million units. As for Xbox, Series X|S sales are slightly down on where the Xbox One was at this point after its own release. However, the gap is small enough that it can probably be considered more or less on par too.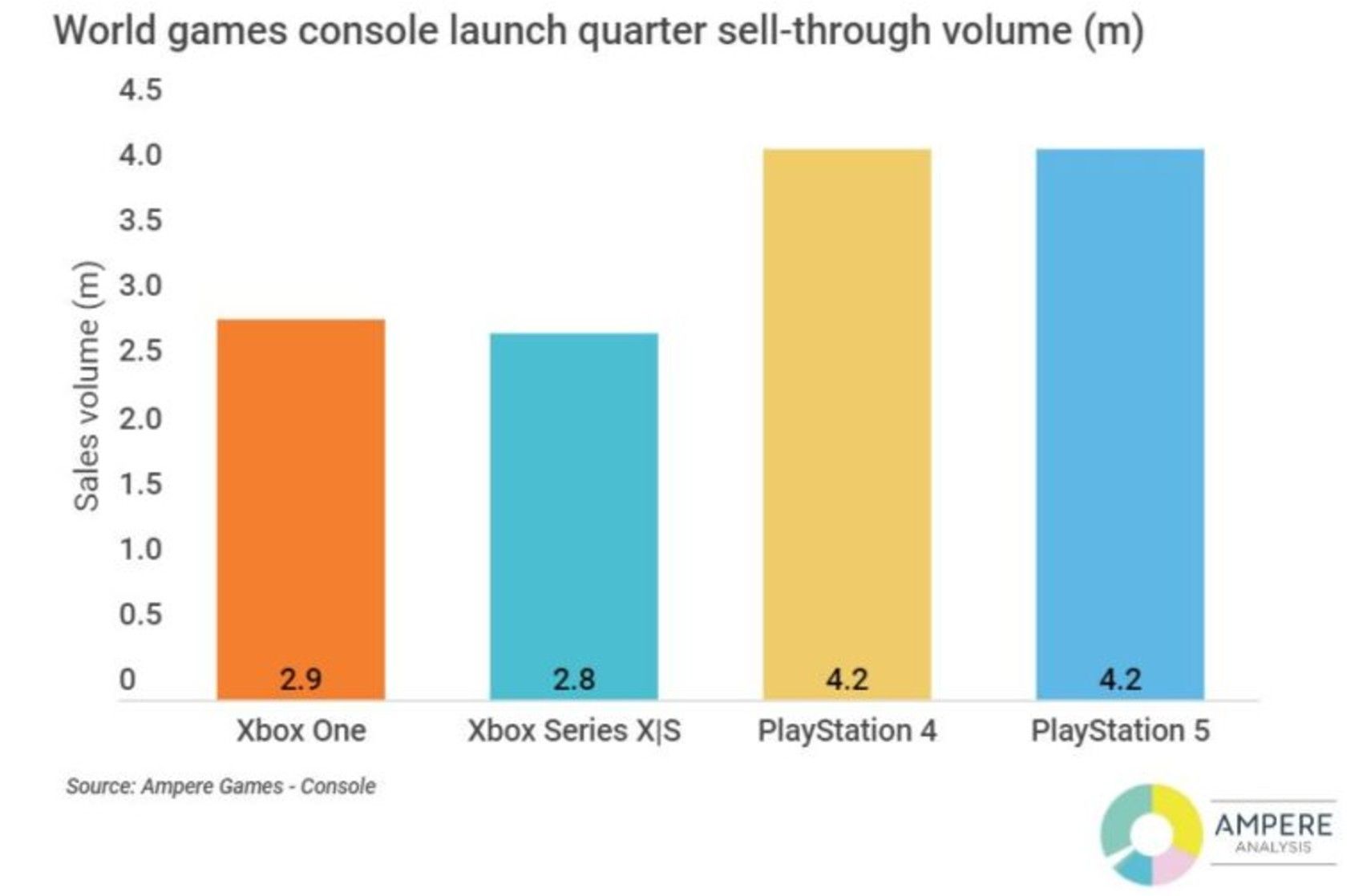 While these numbers will likely be of extreme annoyance to both companies, Xbox will have been hurt more. Not just because it is still significantly behind PlayStation heading into this new generation, but it doesn't appear to have made up any ground whatsoever despite its best efforts. Not only did it release two consoles at launch, but the Series X|S also came to three times as many markets at launch as the Xbox One.
The overarching theme for both consoles is, of course, the lack of supply when it comes to demand. It's actually pretty impressive both PlayStation and Xbox have managed to keep up with the previous generation's sales considering the circumstances. Between a shortage of key parts and scalpers buying up all the stock, PS5s and Series X consoles seem a lot harder to come by than PS4s and Xbox Ones ever were.
PlayStation has been very open in regard to where it would like to be in terms of sales, especially when it comes to its next two milestones. Basically, just ahead of where the PS4 was at the same point, even if that margin is razor-thin. Ampere predicts it might well hit eight million units by the end of the current financial year, which would be a cool half a million ahead of the PS4 after the same amount of time on the market.
NEXT: Disney CEO Confirms There Are No Plans For Black Widow To Debut On Disney+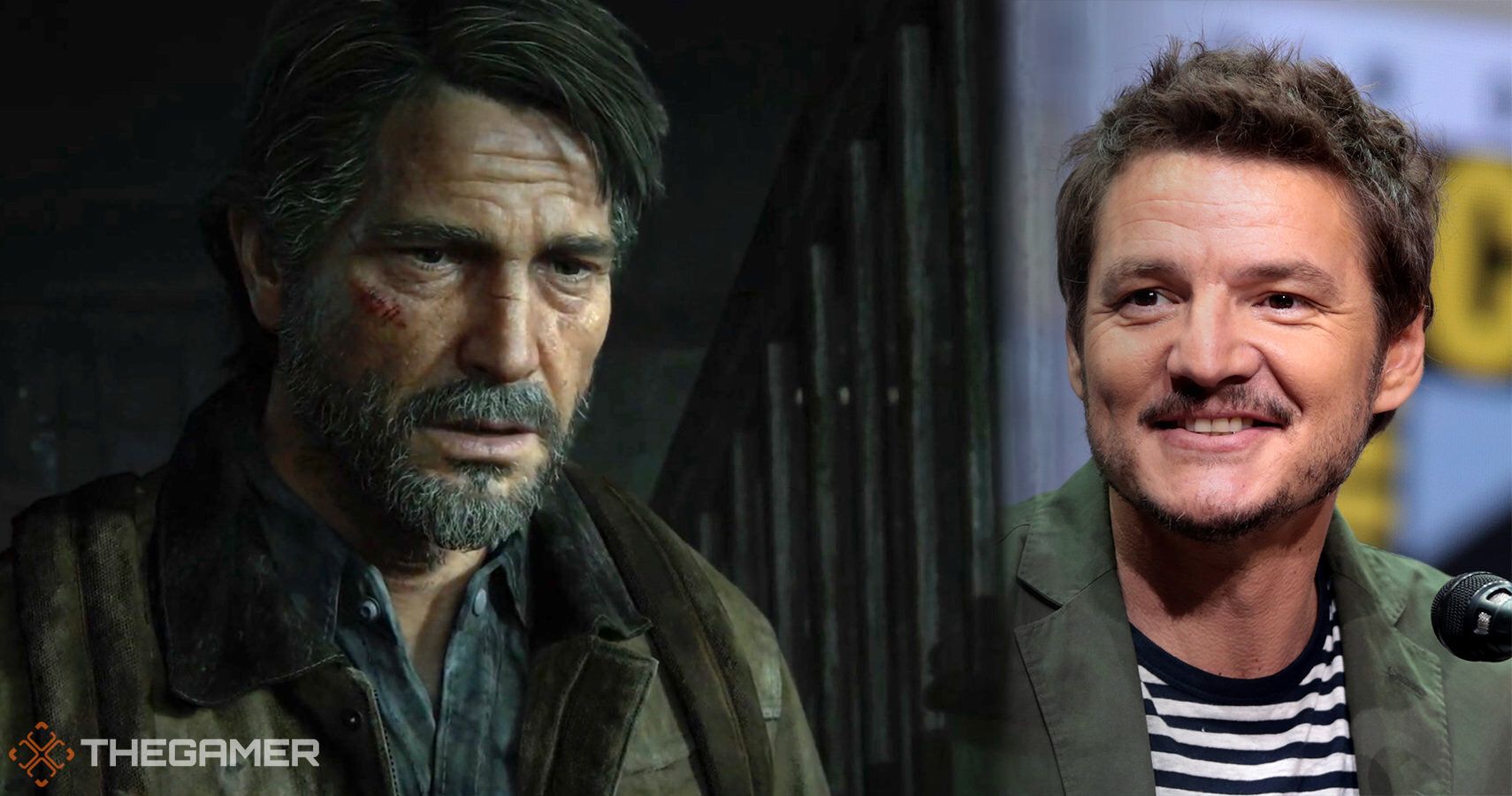 Game News
PlayStation
Xbox
Xbox One
Ps5
ps4
Xbox Series X
Xbox Series S
Josh has been gaming for as long as he can remember. That love began with a mild childhood addiction to the Sega Genesis, or Mega Drive since he lives in the UK. Back then, Sonic 2 quickly became his favorite game and as you might have guessed from his picture, the franchise has remained close to his heart ever since. Nowadays, he splits his time between his PS4 and his Switch and spends far too much time playing Fortnite. If you're a fan of gaming, wrestling, and soccer, give him a follow on Twitter @BristolBeadz.
Source: Read Full Article