Persona 5 Royal: All Crossword Puzzle Answers
Persona 5 Royal offers the same crossword activity for players as Persona 5, only the answers have changed since the original title. This little mini-game is one of the many things you can do in your leisure time throughout the game and is a great way to increase your Knowledge Social Stat. Additionally, in Royal, this activity does not use up any of your precious time.
The crossword puzzles always appear in the same order, regardless of when you first complete one and they replenish periodically, providing that you complete them regularly. Here's a complete guide on where to find the crossword puzzle and every answer you'll need.
Where is the Crossword Puzzle?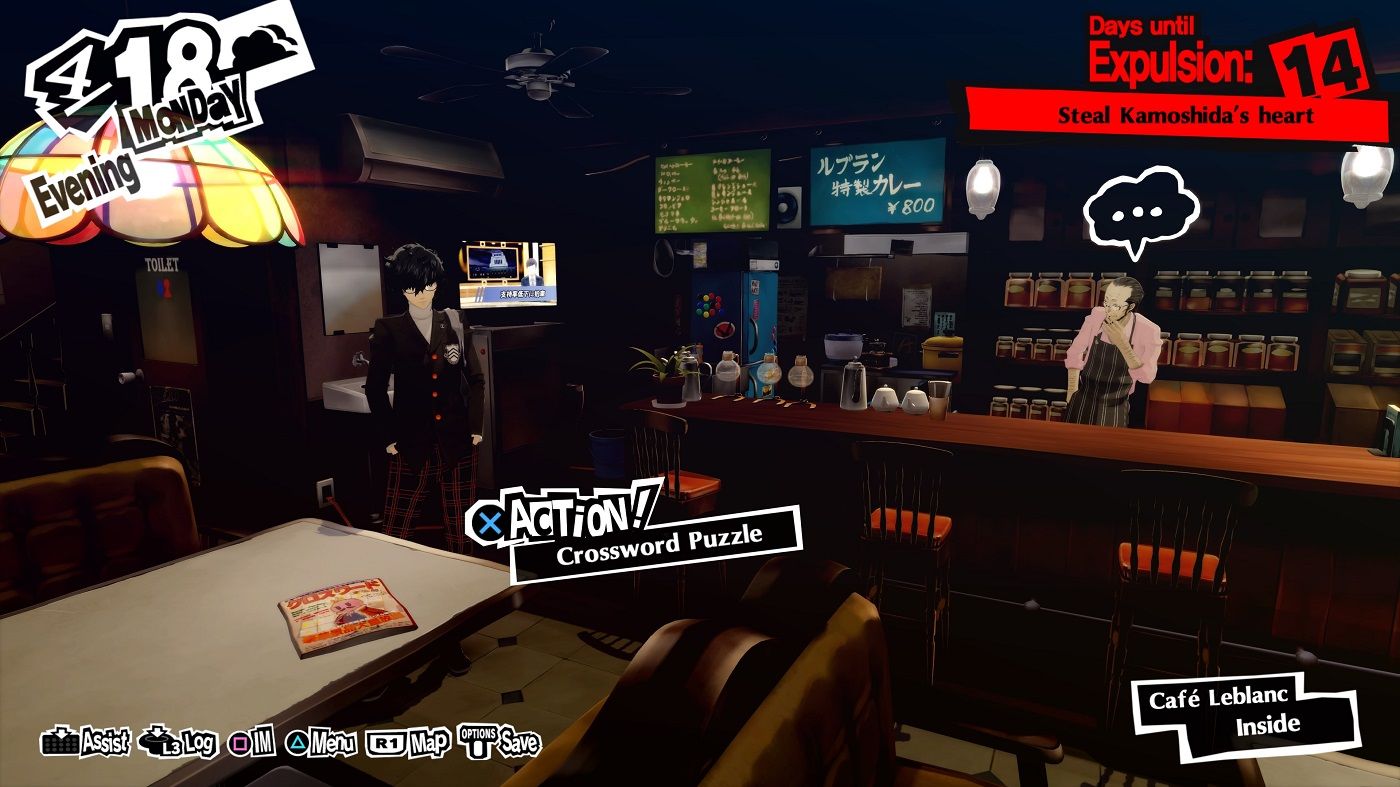 The crossword puzzle book can be found on the table for the last booth in Cafe Leblanc. If there are still customers around preventing you from spending time in Leblanc, try talking to them to get rid of them or interact with the TV to the left of the bar.
All Crossword Puzzle Answers
To solve the crossword puzzle, you have to click on the blue squares and select the correct letters until the sentence is complete. Here are all of the crossword puzzle answers in order. Each time you solve a crossword puzzle, you get +2 Knowledge.
The below dates are based on if you have been completing the puzzles as they become available. If you have missed one, for example, if you don't complete the first one and then check in on the puzzle after April 27th, that one will then be "Semesters" instead.
Semesters (Available 4/18)
Blossom (Available 4/27)
Golden (Available 5/2)
Malaise (Available 5/10)
Gallery (Available 5/18)
Pollenosis (Available 5/26)
Japanese (Available 5/31)
Master (Available 6/3)
Conference (Available 6/7)
Wardrobe (Available 6/16)
Currency (Available 6/22)
Front (Available 6/30)
Narcotics (Available 7/7)
Vacation (Available 7/12)
Finals (Available 7/19)
Fireworks (Available 7/27)
Island (Available 8/3)
Courage (Available 8/8)
Sunburn (Available 8/14)
Sweltering (Available 8/17)
Hacking (Available 8/25)
Typhoon (Available 8/30)
Festival (Available 9/2)
Ranking (Available 9/19)
Black (Available 9/28)
Halloween (Available 10/6)
Stalls (Available 10/10)
Reward (Available 10/31)
Bashing (Available 11/4)
Charisma (Available 11/14)
Influenza (Available 11/28)
Illuminate (Available 12/2)
Approval (Available 12/7)
Christmas (Available 12/12)
Resolution (Available 12/9)
Dionysus (Available 1/14)
Lachesis (Available 1/19)
Orochi (Available 1/23)
Available if you missed one of the previous ones. (Available 1/27)
Next: TheGamer's Persona 5 Royal 100% Completion Walkthrough: April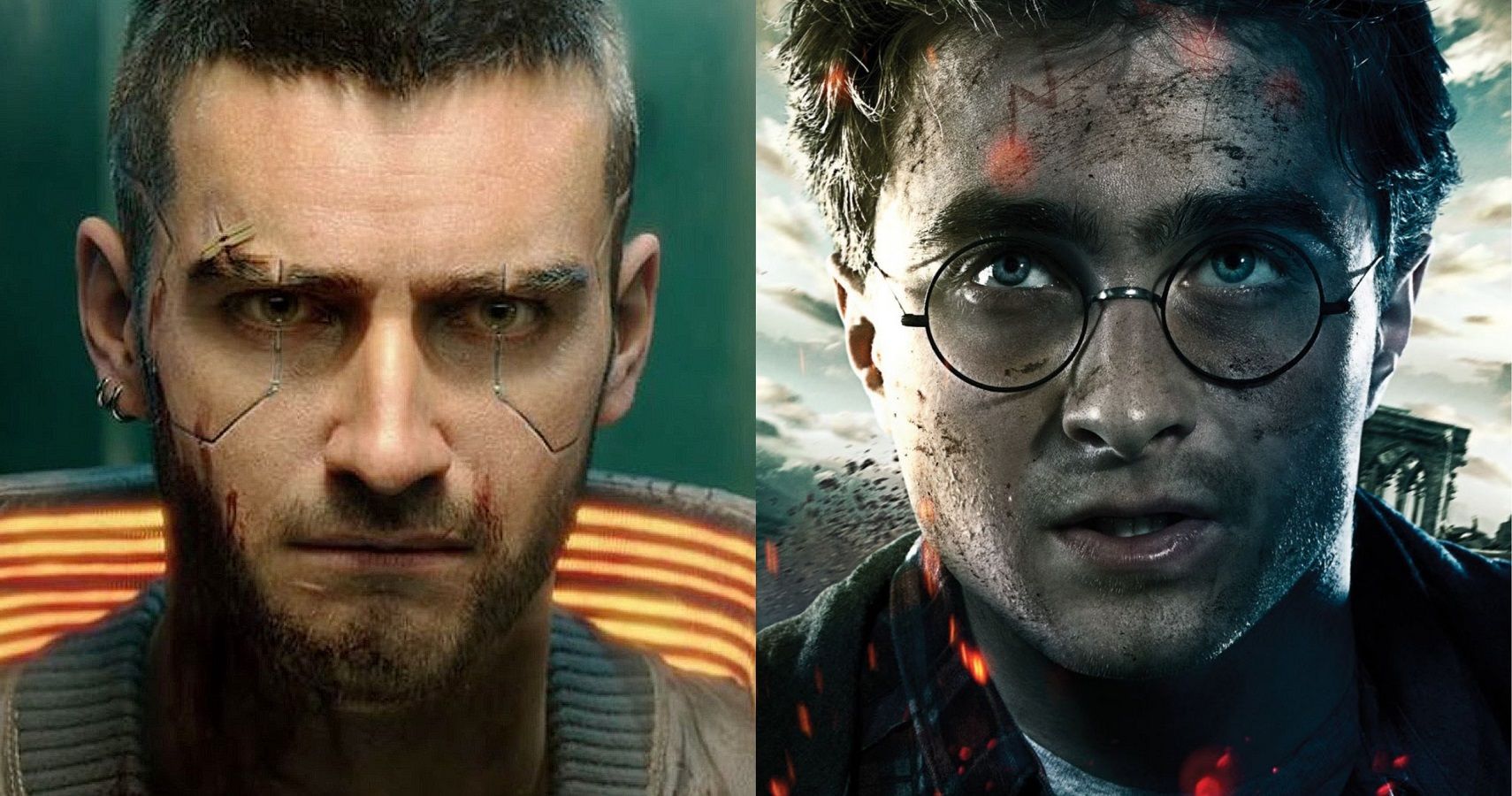 Meg appreciates gaming on all formats but primarily spends her time achievement hunting to the extreme. Her passion for gaming began as a child when first introduced to the Amstrad.
Source: Read Full Article