OtterBox Reveals Power Swap Controller Batteries For Xbox One And Xbox Series X
OtterBox recently jumped into the world of gaming peripherals, and during this year's E3 it announced an expansion to its catalog with the new Power Swap Controller Batteries. Available on June 15 for $59.95, the kit will include two batteries, a charging dock, and mounting cages for Xbox controllers.
The new batteries were created as part of the Designed for Xbox program and join the existing OtterBox lineup of gaming clips, controller shells, and carrying cases. Featuring a quick-release for one-handed installation, the product is hoping to provide continuous power without the need to pause your game.
Each battery will give you more than ten hours of game time, with a low-battery light going off when it's time to swap out your packs. The batteries themselves are only slightly larger than a standard battery pack, and a reserve energy cell will keep your controller alive as you're swapping from one pack to the other.
Despite its increased size, OtterBox says the battery packs were designed for a natural balance and feel while gaming. In fact, the battery pack, installation cage, and internal reserve all weigh the same as a pair of AA batteries.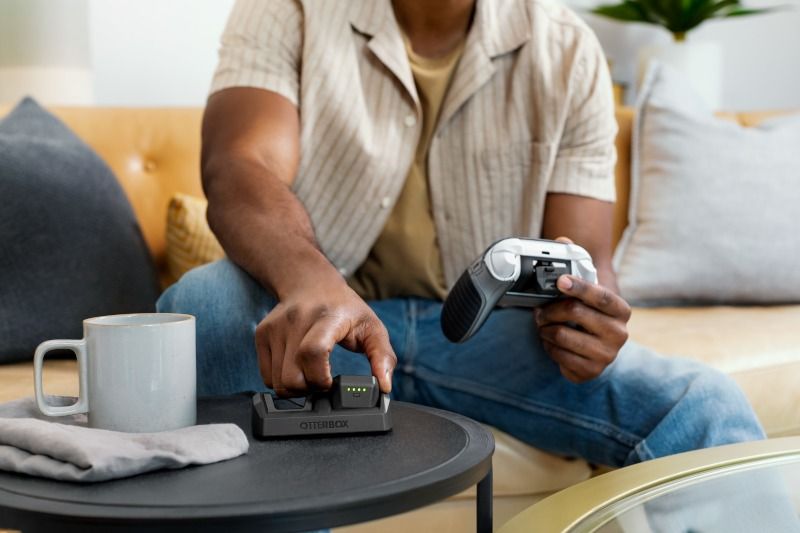 The upcoming Power Swap Controller Batteries are compatible with both Xbox One and Xbox Series X|S controllers, as well as all other OtterBox gaming products. That includes the mobile gaming clip and controller shell revealed earlier this year.
Microsoft is going all-out with game streaming technology, and partnering with OtterBox seems to be a major part of that plan. With the ability to stream games from your phone comes the need to keep those products safe – including your Xbox controller. The new battery pack seems to be useful for both mobile and console gaming, and we're sure this isn't the last collaboration we'll see from the two companies.
The OtterBox Power Swap Controller Batteries will be available on June 15 for $59.95.
Source: Read Full Article