Nintendo Switch Has Now Outsold Nintendo 3DS
The Nintendo Switch has officially outsold its next best-selling predecessor, the 3DS as it closes in on 80 million units sold.
Nintendo has updated how many Switch consoles it has sold worldwide via its official site after what was a bumper 2020 for the platform. At last count, the Switch was closing in on the 70 million units sold threshold. However, after a long time since the last official update, Nintendo has revealed the Switch achieved that goal long ago and is now breathing down the neck of 80 million.
This latest update means the Switch has left yet another rival console in its wake. The 3DS, which remains on an almost as impressive 75.94 million units sold during its lifetime. Nintendo sold 690,000 3DS consoles during the financial year ending in March 2020. However, it's unclear whether the handheld console has added to its total throughout the rest of the year.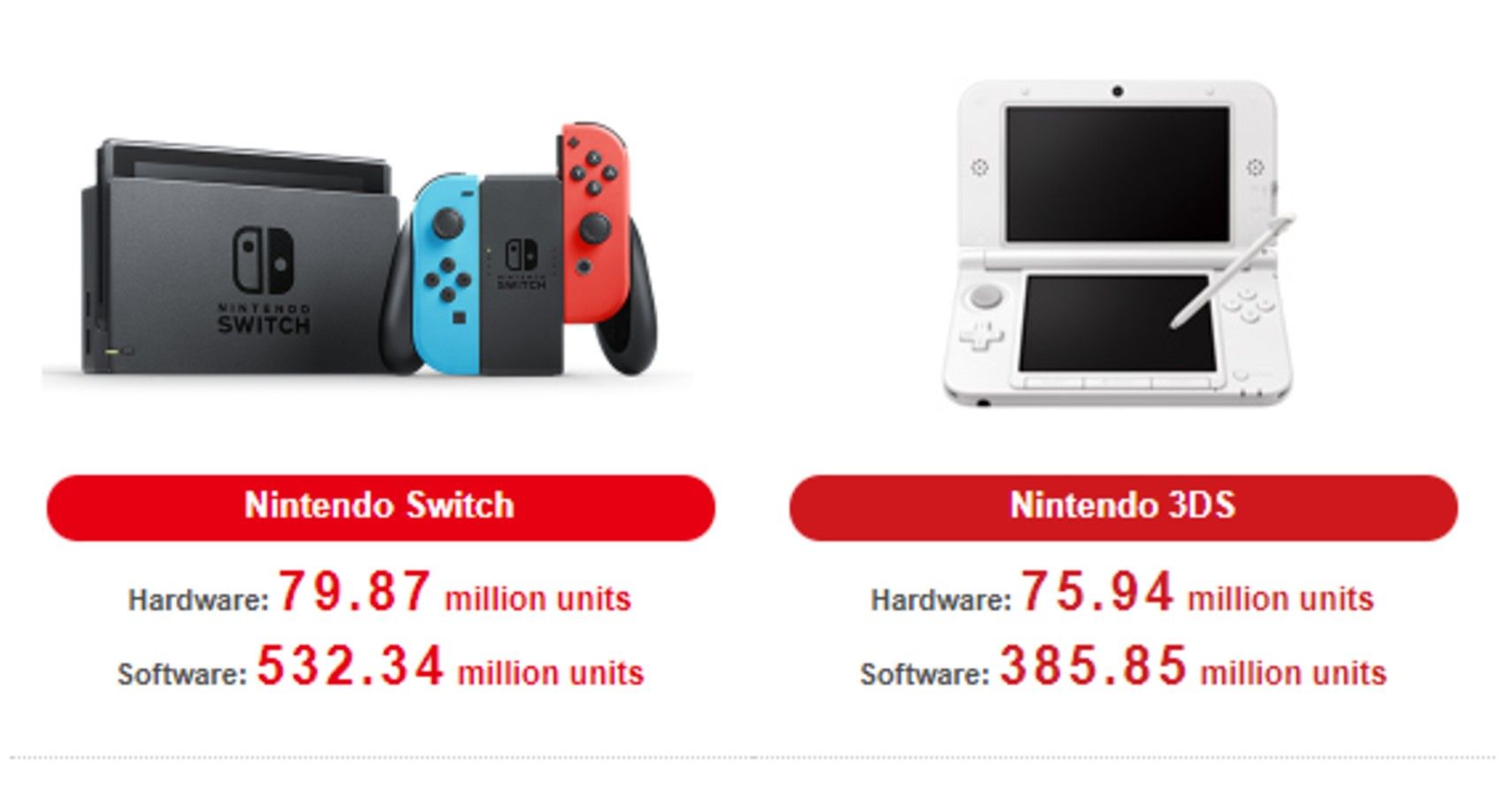 Less than four years since its release, the Switch has already left a number of iconic Nintendo consoles eating its dust when it comes to units sold. The NES, SNES, and Nintendo 64 are all down in history as some of the best and most important consoles ever. The Switch has outsold them all. That obviously includes the Wii U, the failure of which Reggie Fils-Aimé admitted the Switch was in direct response to.
On the surface, it's plain to see why the Switch continues to perform so well. It's the most accessible Nintendo console since the Wii. Speaking of which, the Wii will be next on the Switch's hit list once it surpasses the Game Boy Advance's lifetime sales. If 2021 is anything like 2020 for Nintendo, that will happen very soon. The Game Boy Advance's family of consoles settled just north of 81.5 million units sold, so less than two million more than the Switch's current total.
It would appear that the issues regarding Joy-Con drift that continue to plague the Switch aren't having a drastic effect on its sales. That's despite BEUC filing an official complaint about the issue to the European Commission. This move came after it collated more than 25,000 complaints from Switch owners across nine different countries. The Switch's launch in China at the end of 2019 also helped its numbers. It has already sold more than one million consoles in China despite only 13 games having released for it.
NEXT: Cyberpunk 2077 Hotfix 1.11 Is Live And Fixes Game-Breaking Bug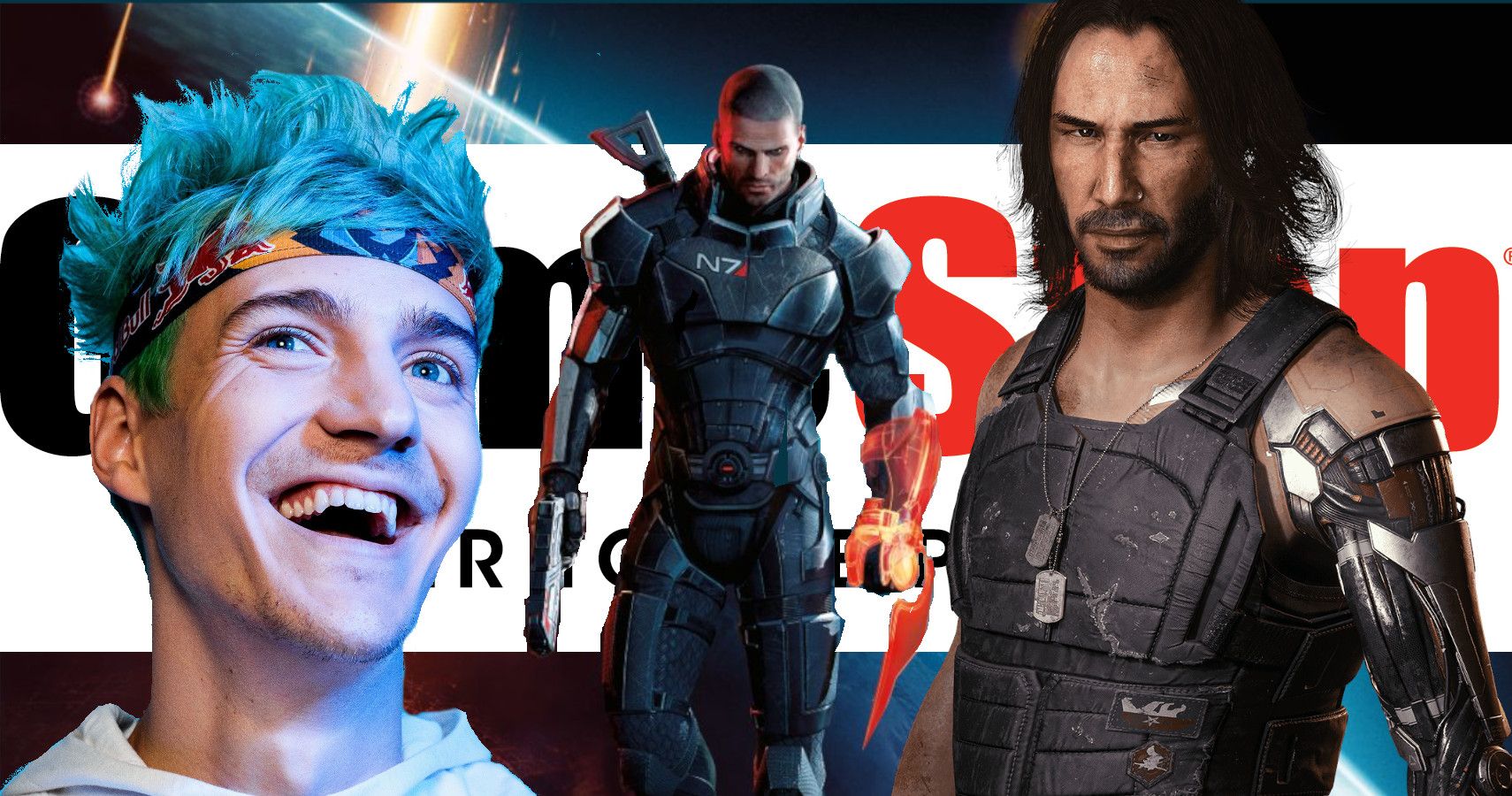 Game News
Nintendo
Nintendo Switch
Nintendo 3DS
Josh has been gaming for as long as he can remember. That love began with a mild childhood addiction to the Sega Genesis, or Mega Drive since he lives in the UK. Back then, Sonic 2 quickly became his favorite game and as you might have guessed from his picture, the franchise has remained close to his heart ever since. Nowadays, he splits his time between his PS4 and his Switch and spends far too much time playing Fortnite. If you're a fan of gaming, wrestling, and soccer, give him a follow on Twitter @BristolBeadz.
Source: Read Full Article