Nier Producer Yosuke Saito Confirms Yoko Taro Is Working On New Title With Square Enix
We're only a few days away from the April 22 release date of Nier Replicant ver. 1.22474487139, which is the game's official title because series creator Yoko Taro is a certified troll. He's been hard at work on all kinds of Nier-related material and fans have to be getting excited – or depressed, or confused, or any of the other emotions that playing a Nier game causes – over the thought of experiencing even more Nier.
We all know that Yoko Taro is a bit of an eccentric, creative genius. Every time he's involved with a project you can bet that a whole lot of wackiness is about to go down. Well, there may be something special coming up on the horizon as Yoko Taro is working on a brand new title for Square Enix.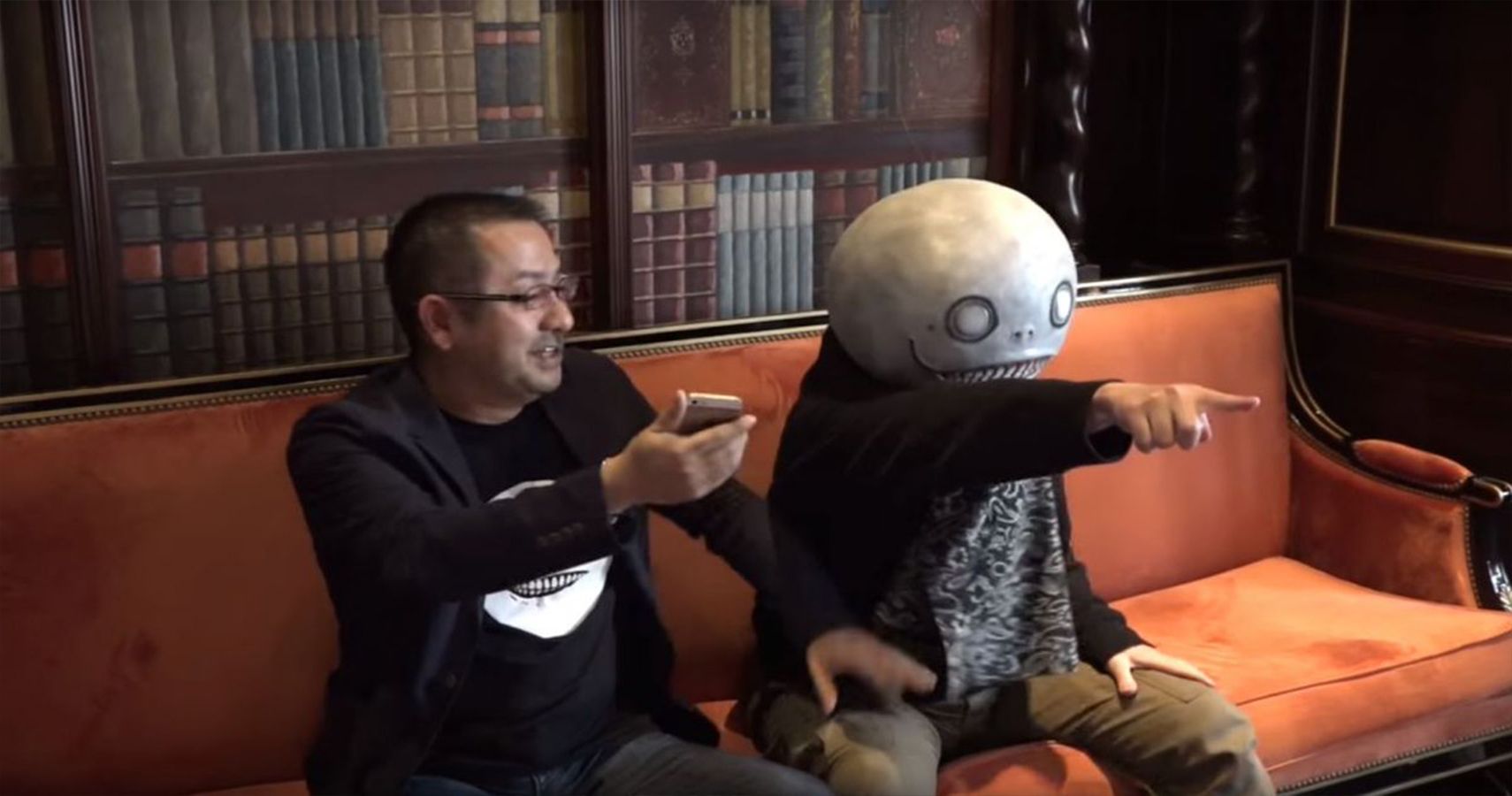 Square Enix producer Yosuke Saito appeared in a live stream for Nier Replicant and dropped the bombshell that Yoko Taro was going to be directing a new project for the developer. Unfortunately, there isn't a ton of information available beyond that simple announcement. However, it is supposedly going to be a smaller title than the more extravagant Nier titles that Taro has worked on recently.
In typical Yoko Taro fashion, he's given nothing but vague descriptions of this new project. When asked about it, he stated that this new title is "a somewhat unusual game, I've created something mysterious that I have no idea how to explain or sell." Good thing he's not on Square Enix's marketing team. The Nier games themselves are already oddball adventures that go all over the place and feature some truly bizarre moments. The mere idea that Mr. Taro has created something even more indescribable than that franchise is almost unthinkable.
Regardless of what he's working on right now, there's no shortage of Nier-related content available. In addition to Nier Replicant's impending release, it will also feature some additional DLC and a few shoutouts to the "Dad Nier" version we received here in North America. For fans of the adventures of 2B, a Nier: Automata raid has been released for Final Fantasy XIV: A Realm Reborn – although it currently is having some issues – and an updated version of the PC port is on the way. Needless to say, it's a damn fine time to be a Nier fan.
As for Yoko Taro's mysterious new project, updates are said to be coming soon. We may hear more about it within the next few months or even days. Heck, since this is Yoko Taro, he might just shove a whole trailer right in the middle of Nier Replicant for all we know. So stay tuned, as more Yoko Taro weirdness may be right around the corner.
Source: Read Full Article