New Art Suggests The Next Persona Might Be Themed Around The Colour Green
Atlus has shared a new piece of Persona art that has fans speculating that the next game in the series will be themed around the colour green.
Every game in the Persona series is linked to a certain colour that usually represents some of the themes that it focuses on. For example, Persona 5 is themed around the colours red and black, Persona 4 is all about yellow, while Persona 3 is heavily linked to blue. This links into the themes of sin, acceptance, and depression, respectively.
Because of this series staple, Persona fans have been speculating for some time about the colour that's going to be associated with Persona 6, and Atlus might have just given the first hint. The studio released a new piece of art to celebrate Persona's 25th anniversary and it features all of the series protagonists lined up against a wall that's been painted and graffitied.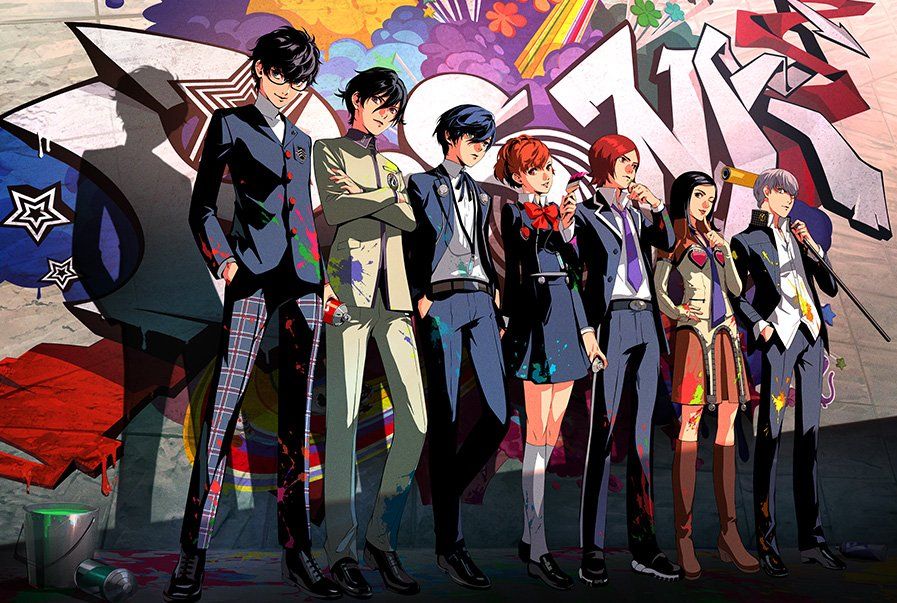 All of the colours that have been associated with the series are up on the wall and on the characters themselves, but there's one that stands out the most – the colour green. Green hasn't been the main colour linked to a Persona game just yet and appears prominently in this art. It can be seen on Joker, the last protagonist of the series, poking out at the top of the wall on a four-leaf clover, and sitting in a paint can in the bottom left corner.
Although this could mean nothing, there's a clear effort in the art to show off all of the colours featured in the Persona series, but green is very clearly featured despite not having been used yet. This has caused Persona fans to speculate that it's a hint from Atlus about what to expect from the next game in the series.
This has also led to speculation about what exactly green is supposed to represent here. The four-leaf clover could imply luck, nature, or money, but some fans think that it could be trying to hint at jealousy or growing up.
Source: Read Full Article