New AMD Radeon GPU's Arrive November With Competitive Performance To Nvidia
AMD just wrapped up their second presentation after revealing the Ryzen 5000-series CPUs earlier in October, and this time it was all about the graphics cards. AMD's Radeon 6000-series cards are right around the corner and they'll go head to head against Nvidia's latest RTX 3000-series of GPUs.
The biggest question is whether or not AMD will be able to compete with Nvidia, who has held a lock on the PC gaming market for some time. That said, cracks appear to be forming in Nvidia's armor as the company just can't keep any of the recently announced 3080s and 3090s in stock. This leaves room for AMD to snap up folks unwilling to wait for Nvidia's production lines to ramp up.
AMD's FidelityFX suite of DirectX 12 features contrast adaptive sharpening, variable-rate shading, mesh shaders, and of course, ray tracing support. AMD reports that RDNA 2 will provide a 50% overall increase in performance compared to the original RDNA, and RDNA 3 is already under development.
We already knew that RDNA 2 would feature ray tracing since both the Xbox Series X and PS5 are powered by RDNA 2 GPUs and both feature ray tracing. What we didn't find out is an AMD equivalent to DLSS, which uses AI to more efficiently upscale resolutions to 4K and beyond. AMD did mention they're working on Super Resolution tech that sounds like it might be the same thing, but it's still under development.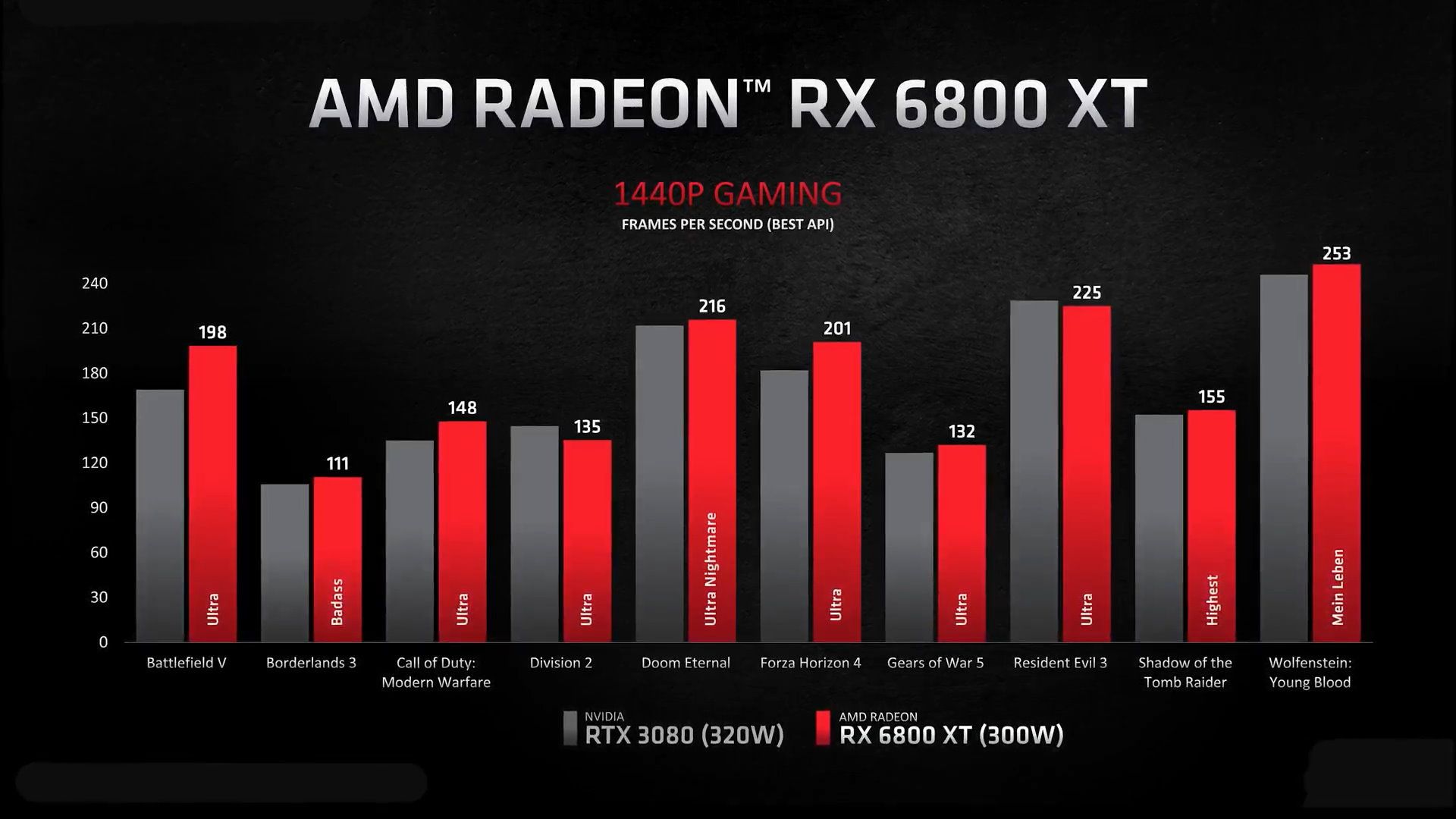 All this is great, but what we care about most is comparisons with the new line of GeForce RTX cards from Nvidia. According to AMD, the new Radeon RX 6800 XT compares favorably with the NVidia RTX 3080 across a range of gaming applications, with significant improvements on Forza Horizon 4, Battlefield V, and Call of Duty: Modern Warfare.
Things get even better when we compare the RTX 3090 against the Radeon RX 6900 XT running 4K games at max settings. Here, the Radeon beats out Nvidia by a wider margin on those same games and even makes headway in Borderlands 3 and Gears of War 5. The RTX 3090 still hits harder in Doom Eternal and Resident Evil 3.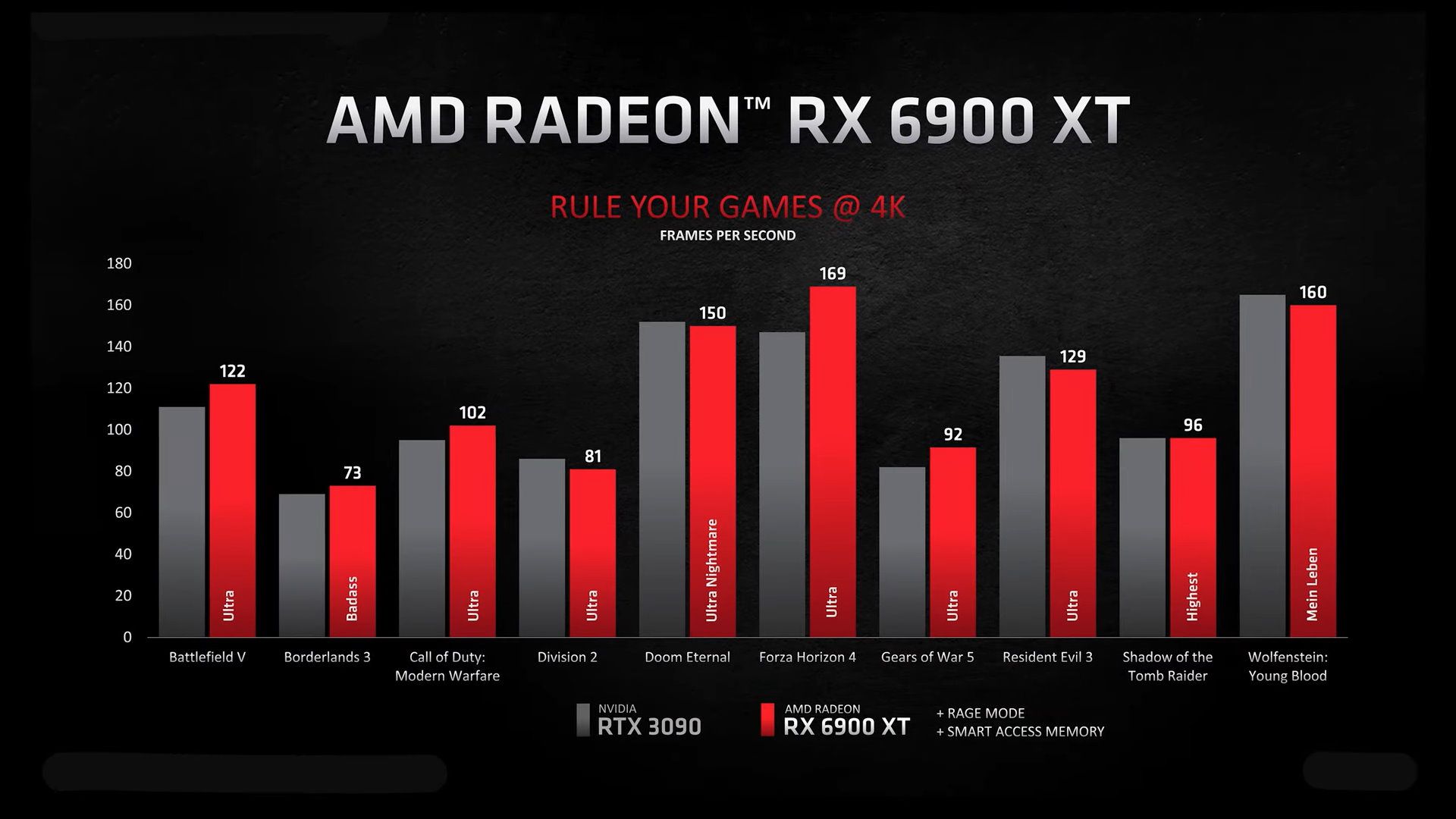 AMD is also going to compete with Nvidia in terms of price. Both the Radeon RX 6800 XT and Radeon RX 6800 arrive on November 18 at $649 and $549, respectively, while the big Radeon RX 6900 XT will arrive on December 8 at $999.
Will AMD suffer the same stock problem as Nvidia? We'll find out in a few weeks, but we're expecting Christmas upgrades to be utter mayhem.
Source: Read Full Article