Naoki Yoshida Baked Cookies, Drank Wine, And Played Final Fantasy 14 On Recent Stream
The team behind your favorite video game is often hidden by the game itself. This industry is not the same as films when it comes to marketing, where stars and directors are very much in the spotlight. This is why it's a rewarding experience when you can get to know the developers, and Final Fantasy 14 director Naoki Yoshida has proven he's a gem by engaging with fans and simply having fun in his role as director.
Yoshida can usually be seen alongside community manager Toshio Murouchi hosting regular livestreams with updates on the hugely popular MMO. The community has grown fond of the director over the years, his personality and talent becoming a great combo to have behind the long-running MMO. An interview with Yoshida last year was an insightful look into the passionate director's career and his aspirations for the future. It was very apparent how much Yoshida values his work and the fans who invest in his game, which makes his recent appearance on a livestream that much sweeter.
A seven-hour Twitch stream is a lengthy stint even for veteran streamers, and this is how long Yoshida spent in front of the camera performing all sorts of activities. Appearing on NGC's Twitch channel a few days ago, Yoshida began the stream by giving us a tour of his Free Company house in Final Fantasy 14, featuring his Lalafell Black Mage. The director then donned an apron and baked coffee cookies, drank wine enthusiastically, and even played a bit of the game with his friends. Yoshida concluded the stream by hosting a Q&A session for entertained viewers, and we only wish he could cook for us more often.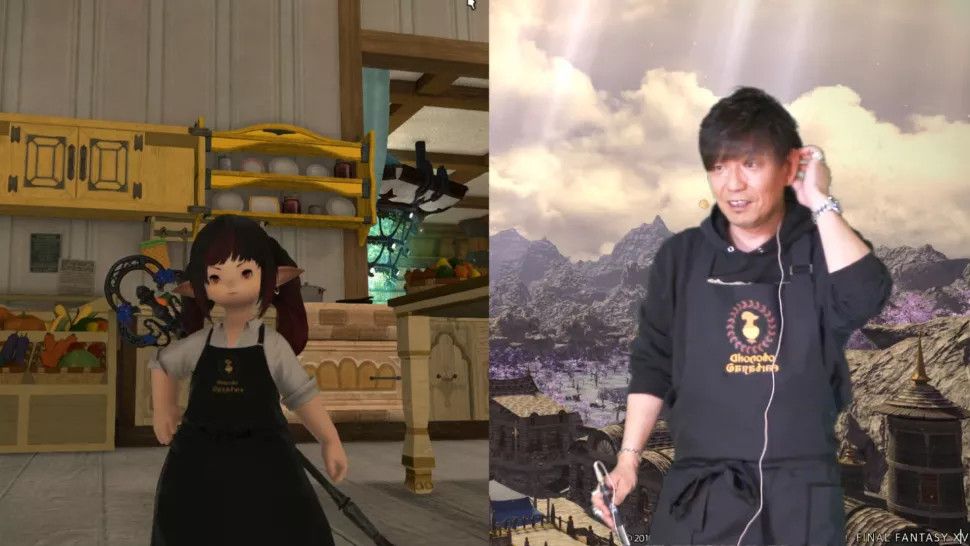 Final Fantasy 14 is relatively busy at the moment with new content, and Yoshida already confirmed at the start of the year that fans' expectations should be high. The Endwalker expansion is due to arrive later this year, but the community's sights are set on the new content patch, Death Unto Dawn, which will be launching on PS4, PS5, PC, and Mac on April 13, with Part 2 of the patch arriving in May. April 13 will also welcome the MMO onto PS5 as an open beta, making this year a fulfilling one for Final Fantasy fans.
Source: Read Full Article