Monster Hunter Rise: Sunbreak – Red Hell Hunter's Hint Side Quest
Quick Links
Red Hell Hunter's Hint Side Quest
Red Hell Hunter's Hint Side Quest – Rewards
As you quest your way through Master Rank in Monster Hunter Rise: Sunbreak, you will fight more difficult versions of the monsters you know and love from High Rank. With this new difficulty of monsters comes new requests and side quests, which you can complete for unique rewards.
Upon reaching Master Rank 4, you can accept the side quest Red Hell Hunter's Hint from the Red Hell Hunter. Let's take a look at how to complete this side quest, and what the rewards are for doing so.
Red Hell Hunter's Hint Side Quest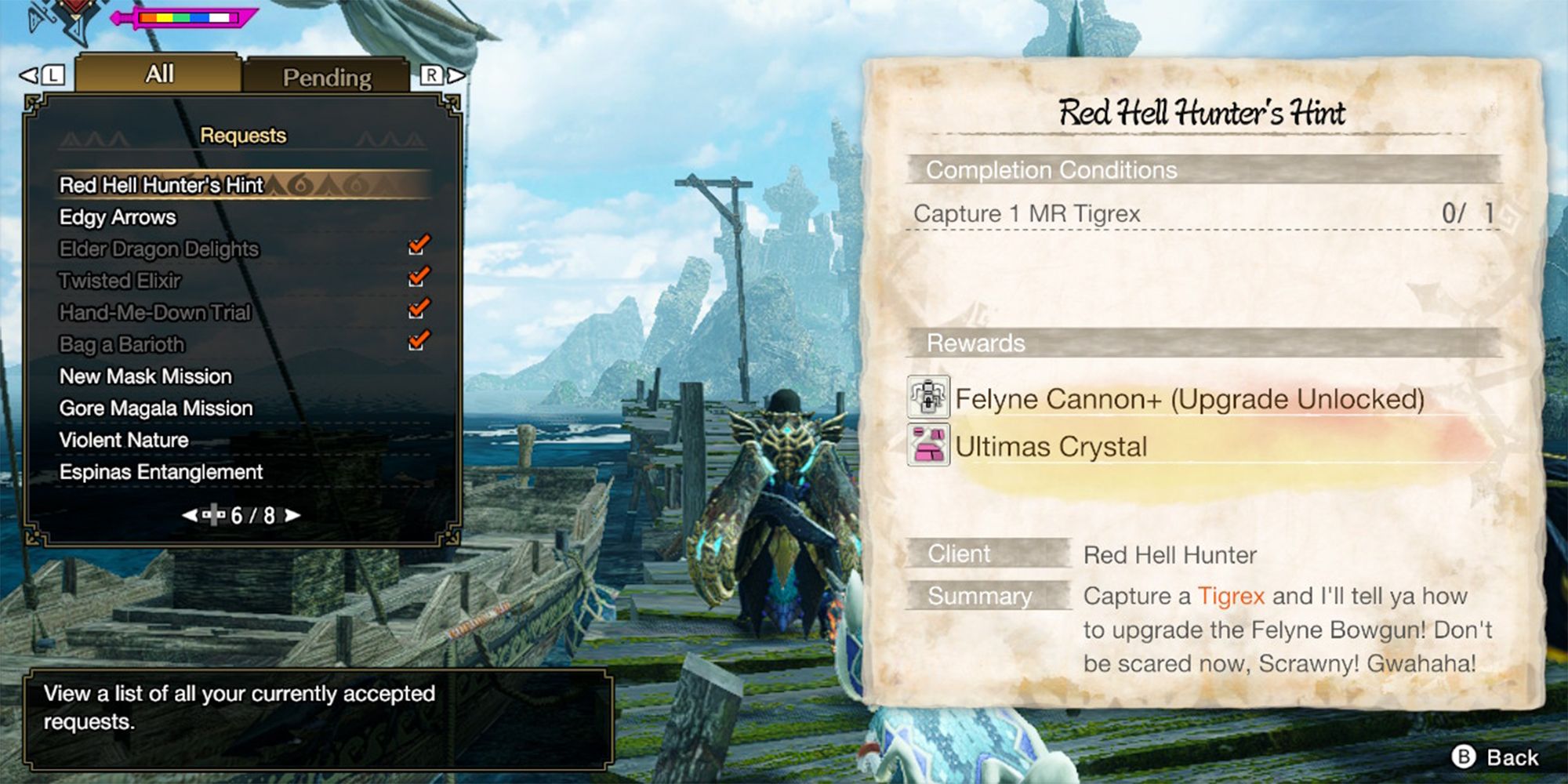 To complete the Red Hell Hunter's Hint Side Quest, you must capture a Master Rank Tigrex. You won't be able to complete this quest by capturing a Low or High Rank Tigrex, so keep that in mind when selecting a quest. Master Rank Tigrexes appear in the following quests.
| Quest Name | Quest Type | MR Requirement |
| --- | --- | --- |
| Destructive Instructor | Follower Quest | |
| Absolute Power | Hub Key Quest | |
| Give a Girl Some Fluff! | Hub Quest | |
| A Request From Your Superior | Hub Quest | |
| Wicked Wyvern Trilogy | Hub Quest | |
| Operation Tigrex | Support Survey | |
| Burning Air, Trembling Earth | Follower Quest | |
| Seismic Scares | Hub Quest | |
| Operation Magma Region | Support Survey | |
| Unbridled Mayhem | Hub Quest | |
| OperationT'd Off | Support Survey | |
The earliest quest you can accept with Tigrex is Destructive Instructor, which is also one of the best ways of completing this side quest because you can tackle the quest with Minoto, who will aid you in battle, making it easier to take down this monster.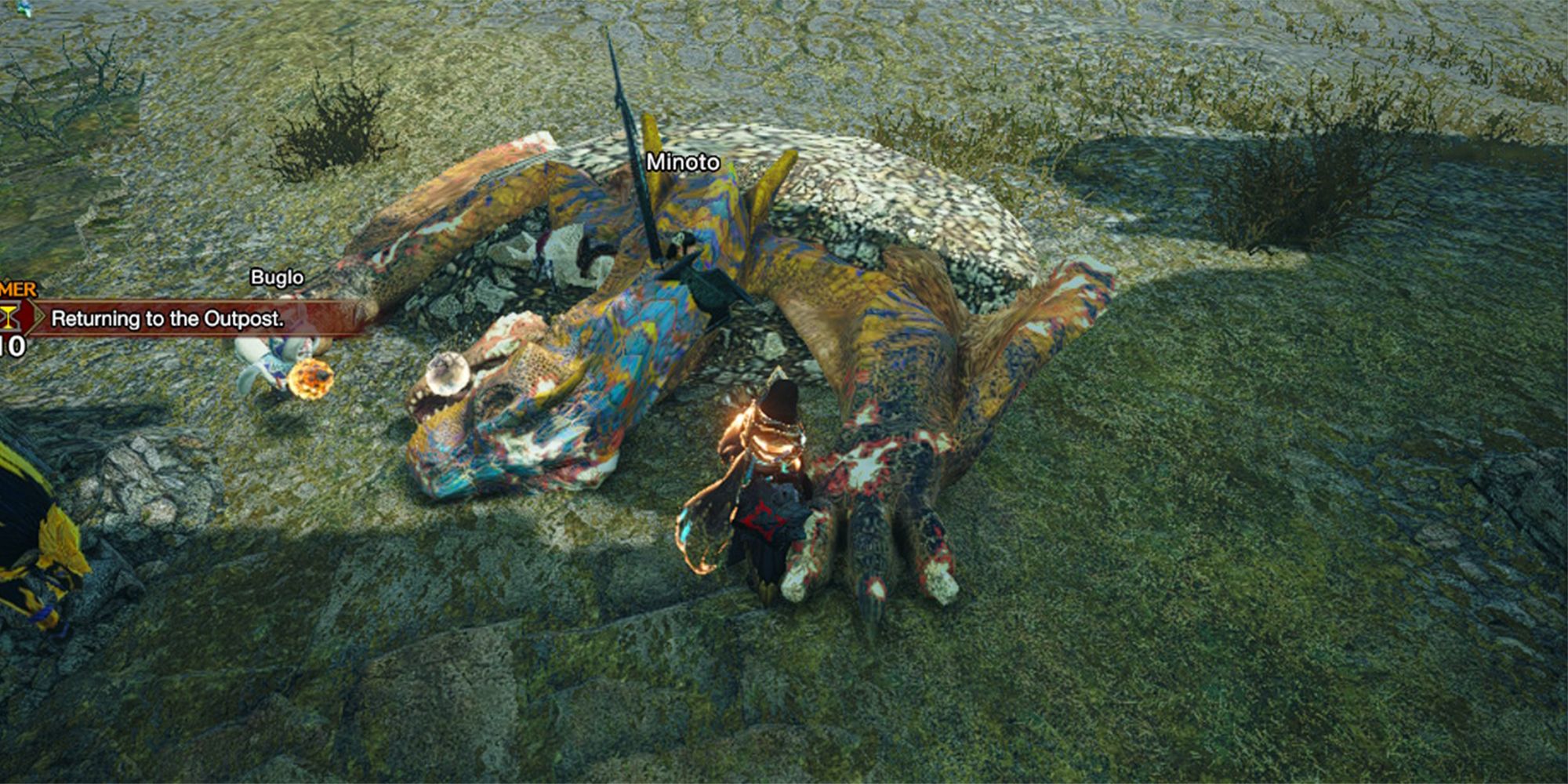 To capture a Tigrex, make sure you bring Traps and Tranq Bombs to the quest. Tigrex is weak to Thunder, so bring a weapon with this element and battle the monster like normal until the blue capture-ready symbol appears below the monster's icon.
At this point, prepare your Trap and wait for Tigrex to fall into it. Then, quickly throw your Tranq Bombs at the monster to capture it. Upon returning from the quest, the Red Hell Hunter's Hint side quest will be complete.
Red Hell Hunter's Hint Side Quest – Rewards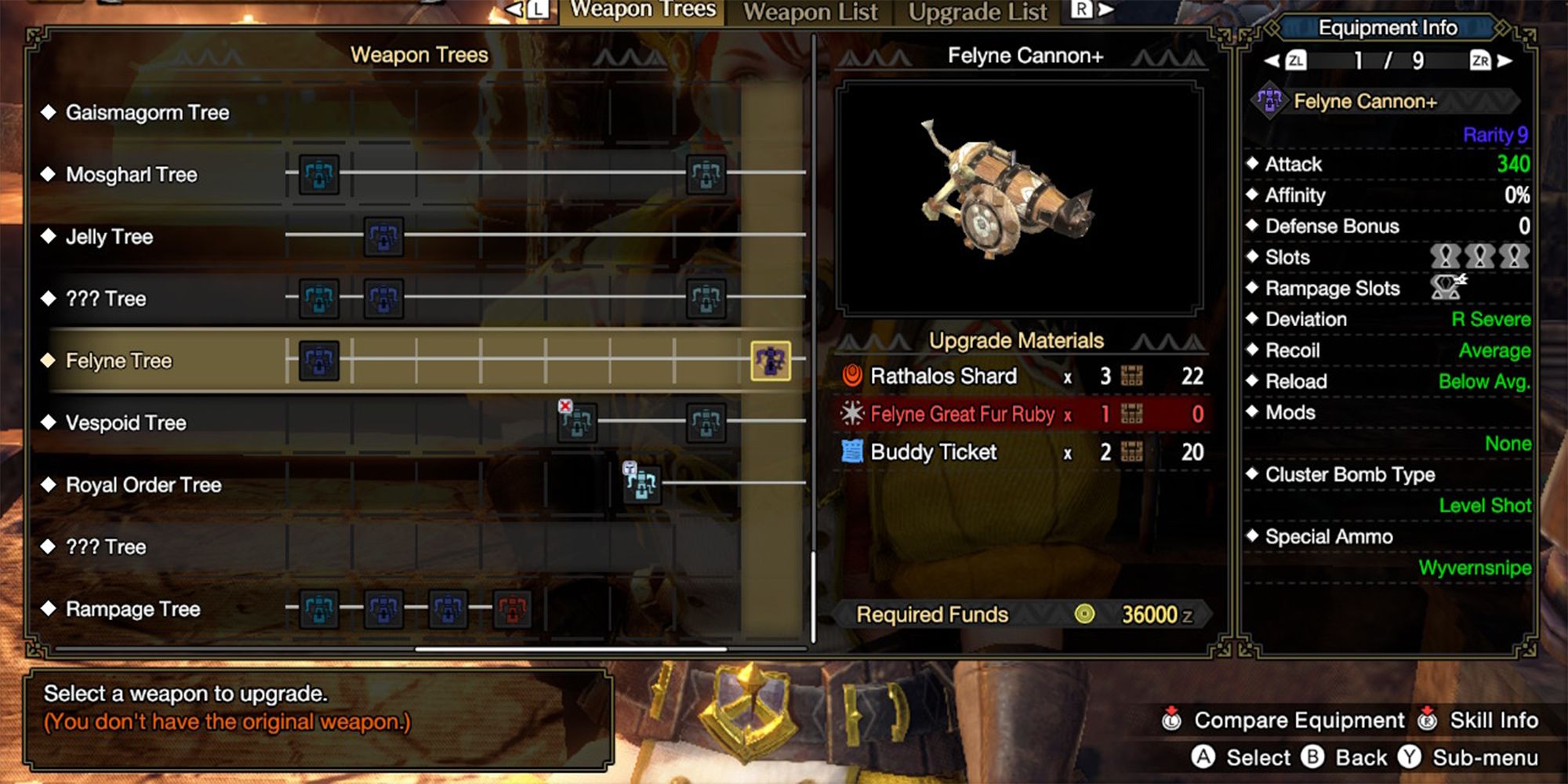 For your hard work capturing an MR Tigrex, you will be rewarded with the crafting recipe for the Felyne Cannon+ Heavy Bowgun. This weapon has the following stats.
Attack – 340
Affinity – 0%
Defense Bonus – 0
Decoration Slots – x3 level 1 slots, x1 level 2 Rampage slot
Deviation – R Severe
Recoil – Average
Reload – Below Average
Cluster Bomb Type – Level Shot
Special Ammo – Wyvernsnipe
Additionally, the Red Hell Hunter will reward you with an Ultimas Crystal for completing the side quest, which can be used to craft a variety of weapons and armor.
Source: Read Full Article