Monster Hunter Rise: Sunbreak – New Mask Mission Side Quest
Quick Links
New Mask Mission Side Quest
New Mask Mission Side Quest – Rewards
Monster Hunter Rise: Sunbreak takes hunting to the next level with the addition of Master Rank, the introduction of several new monsters, and the comeback of classic, familiar faces. As you travel through Elgado helping Dame Fiorayne and Admiral Galleus, you will face many challenges in your adventure.
One of the many missions you must face will be the New Mask Mission side quest, an endeavor that will place you against a Magnamalo. Completing this challenge will award you two new armor sets, so keep close attention because here's everything you need to know about it.
New Mask Mission Side Quest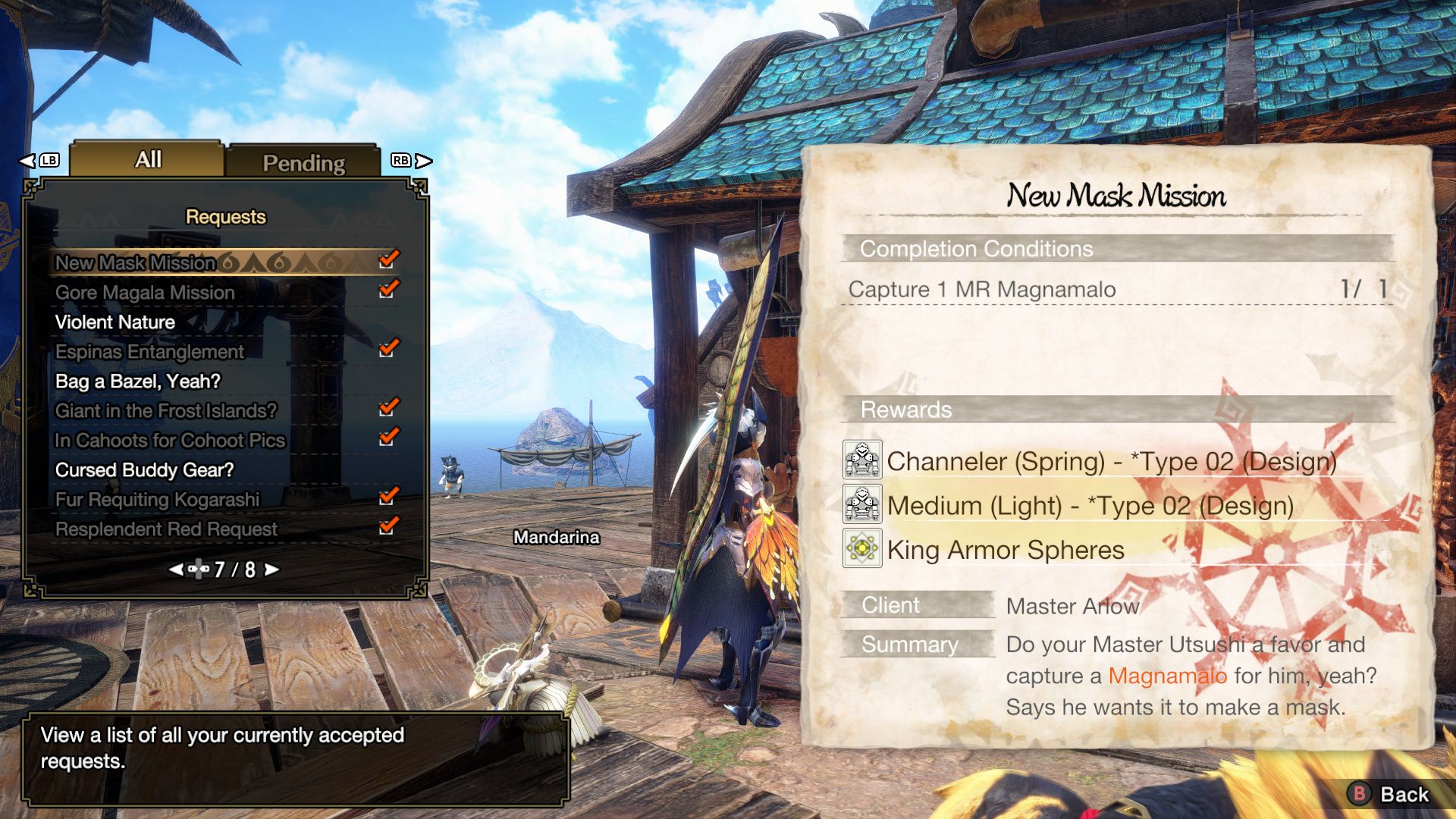 One of the most prominent NPCs of Elgado, the Arena Master Arlow, will ask you to capture a Magnamalo, the malicious tiger-like monster that served as the flagship monster of Monster Hunter Rise. Accepting his request will activate the Side Quest "New Mask Mission".
For this Side Quest, you must successfully capture a Magnamalo on a Master Rank Mission. You can go and attempt to do it either solo, playing with friends, or even being accompanied by Followers, but you must specifically capture the monster or it won't count for the objective. Magnamalo is particularly weak against Water, so it is highly recommended to take a Bludgeoning weapon that can inflict that elemental damage, given this monster's weaknesses.
After you successfully finish the mission, go back to Master Arlow and he will reward you with two new armor set blueprints.
New Mask Mission Side Quest – Rewards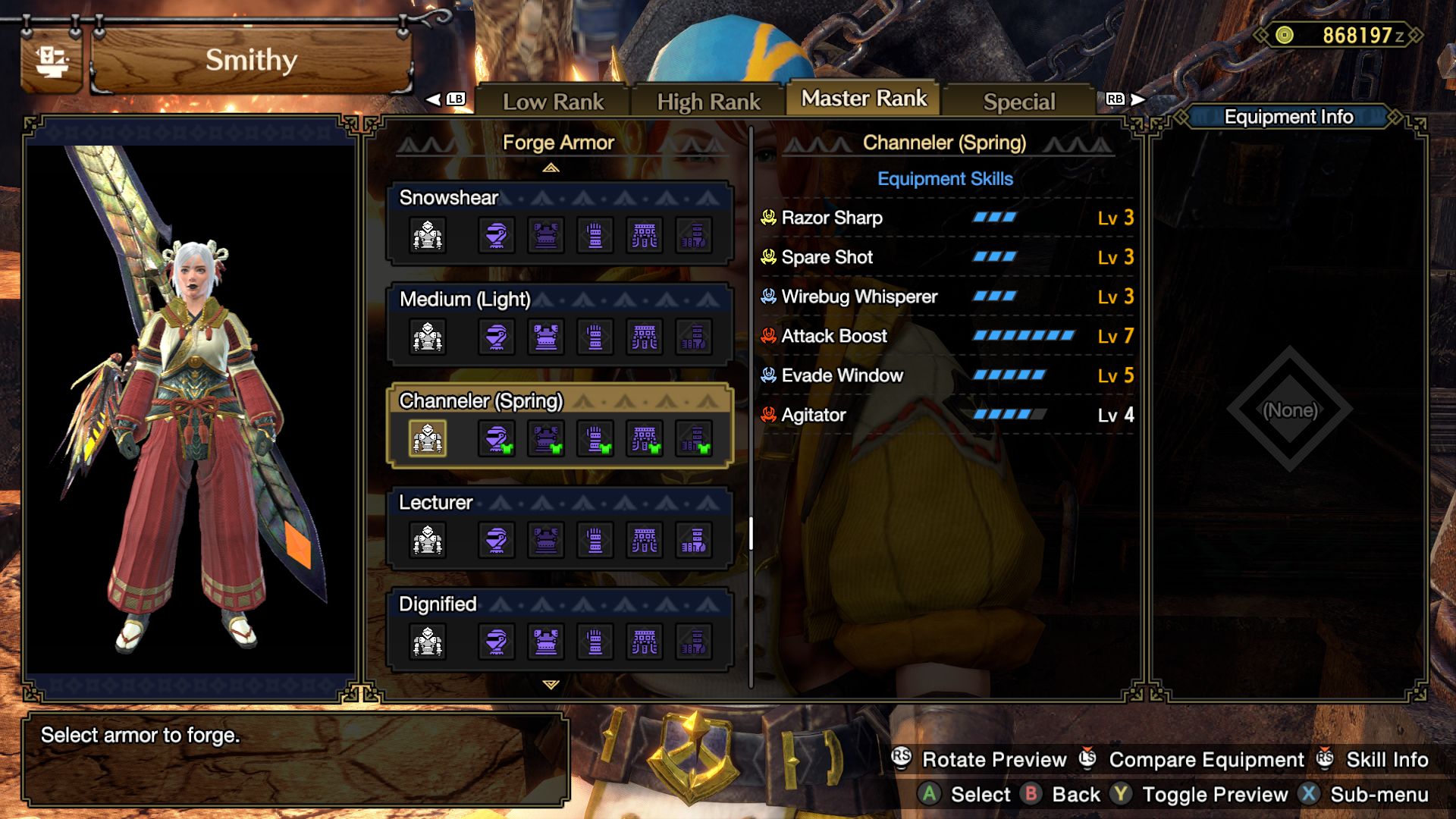 The reward for completing this quest is two armor set blueprints for your hunter, called Channeler (Spring) and Medium (Light). These are inspired by the looks of Hinoa and Minoto, and you can build them by using Elgado Tickets and several different monster materials, bones, and minerals.
The Channeler (Spring) set comes with the following abilities:
Razor Sharp Lv. 3
Spare Shot Lv. 3
Wirebug Whisperer Lv. 3
Attack Boost Lv. 7
Evade Window Lv. 5
Agitator Lv. 4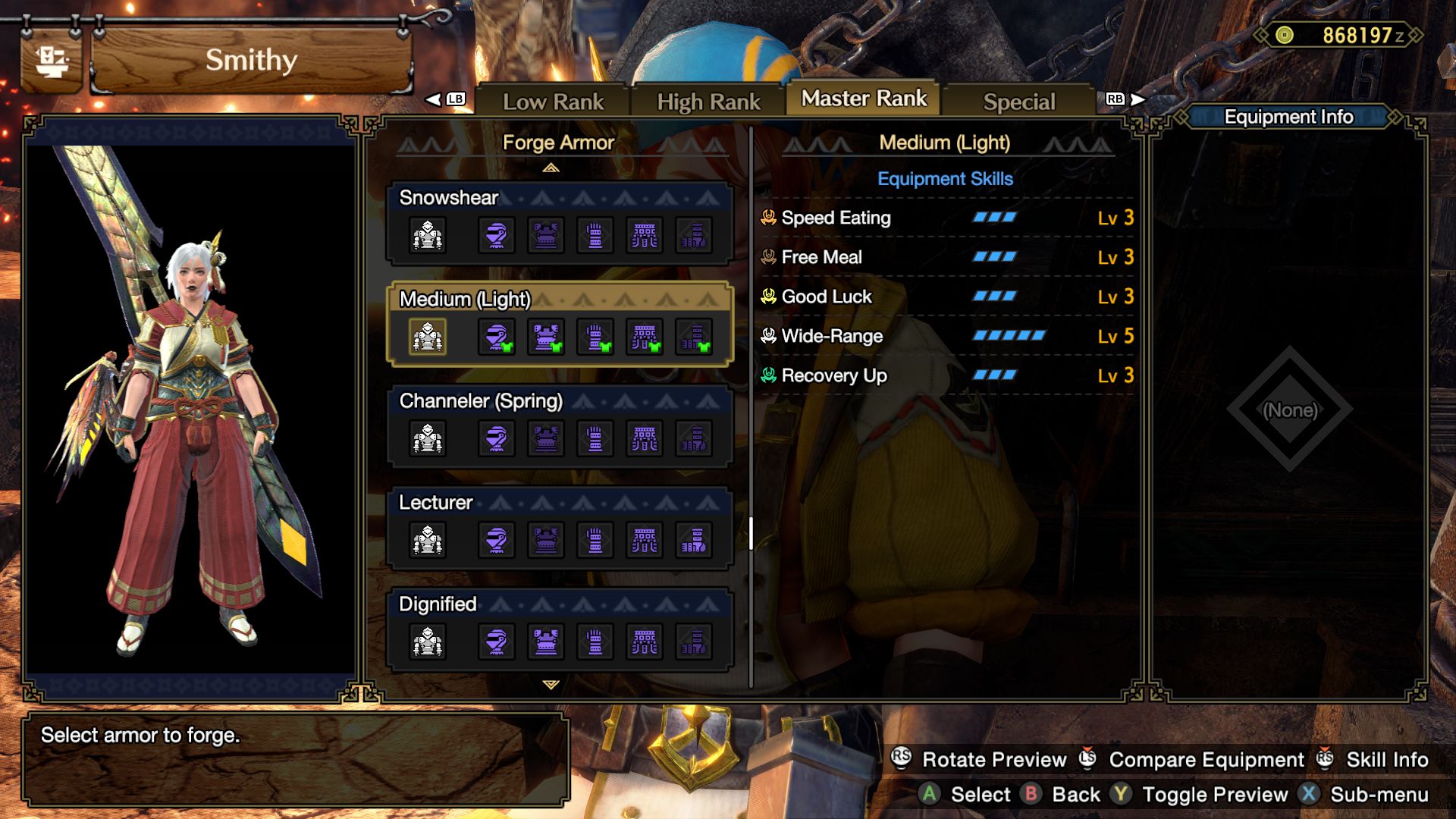 Likewise, the Medium (Light) sports the following armor skills:
Speed Eating Lv. 3
Free Meal Lv. 3
Good Luck Lv. 3
Wide Range Lv. 5
Recovery Up Lv. 3
Source: Read Full Article