Modiphius Releases Four New Expansion Sets For The Elder Scrolls: Call To Arms
The Elder Scrolls: Call to Arms tabletop wargamers now have many more miniatures to add to your campaign collection. Modiphius Entertainment recently announced four new expansion sets for the tabletop miniature wargame. All four sets are now available to preorder on the Modiphius.net webstore, and all sets are expected to begin shipping on October 30.
The four new sets include two leadership packs, one for the Imperial Officers Expansion, and one for the Stormcloak Chieftains Expansion. The third is the Bleak Falls Barrow Tomb Scatter terrain set, and the fourth pack is the Chapter 1 Card Pack: Civil War. Each expansion set is currently priced at £35.00 / $45.26, £35.00 / $45.26, £30.00 / $38.79, and £28.00 / $36.21 respectively.
Fans of The Elder Scrolls: Skyrim may recognize the names of the prominent characters included in the two leadership packs. The Imperial Officers Expansion includes five miniatures and their bases, and features Imperial Governor General Tullius, Chief Legate Rikke, a Priestess of Arkay, an Imperial Headsman, and an Imperial Captain.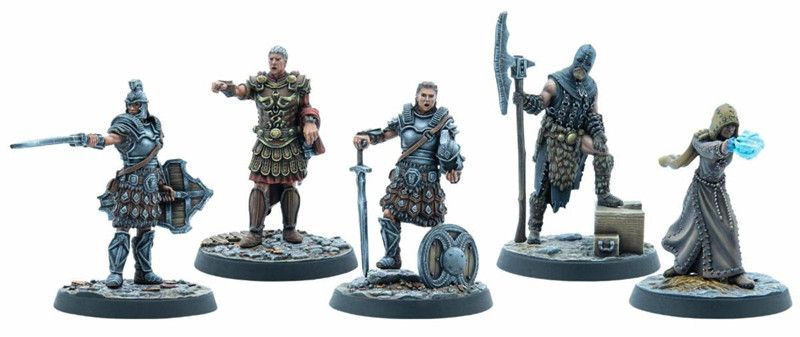 The Stormcloak Chieftain Expansion also contains five miniatures and bases, just as the previous pack. This pack features such notable Skyrim Stormcloaks as the Bear of Markarth himself, Ulfric Stormcloak, Galmar Stonefist (the Chosen of Ulfric), Priest of Talos Heimskr, a Stormcloak Quartermaster, and a Stormcloak General.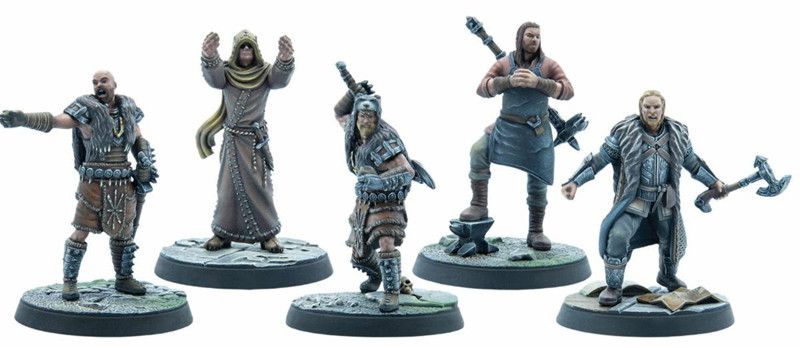 Each of the miniatures in the two leadership packs are 32mm scale high quality multi-part resin with scenic resin bases. They come unpainted, and may require some assembly.
The Bleak Falls Barrow Tomb Scatter terrain pack includes 16 miniatures of items commonly found in the many barrows all throughout Tamriel. The pack includes four Funerary Urns and four Storage Urns, a Freestanding Brazier, a Brazier in rock plinth, one Horizontal Draugr Sarcophagus with Lid and Draugr, and one Upright Draugr Sarcophagus with Lid and Draugr.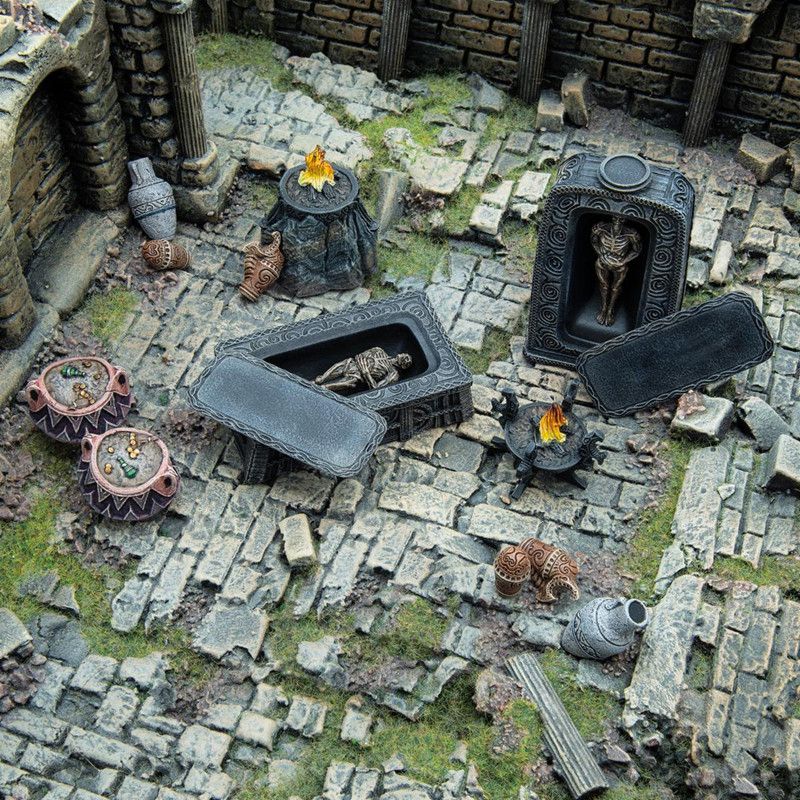 The Chapter 1 Card Pack: Civil War is a 218 card chapter expansion for A Call to Arms. The set contains cards for Imperial and Stormcloak miniatures, additional adventure and enemy cards, as well as new weapons, spells, armor, and enchantments.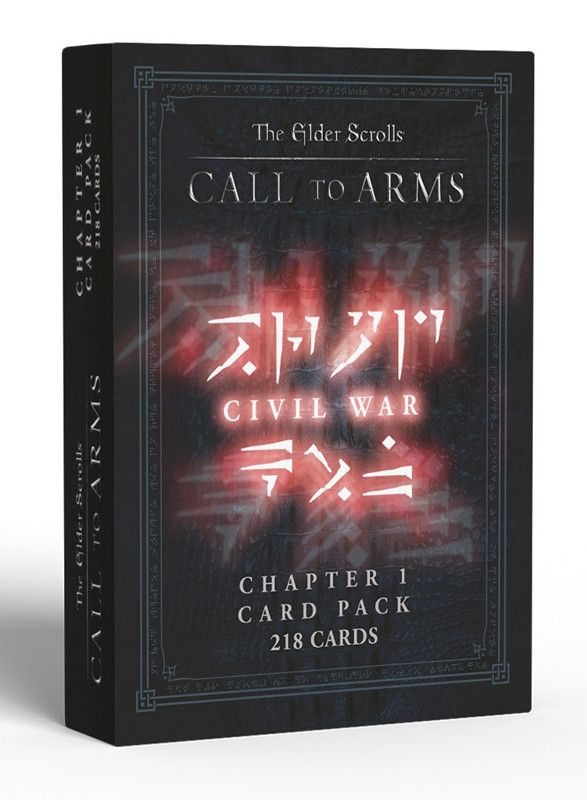 Before you take an arrow to the knee, head over to Modiphius.net to add these miniature sets to your Call to Arms tabletop campaign.
Source: Read Full Article