Modern Warfare Teases Battle Royale With In-Store Bundle Containing Toxic Event Emblem
More hints have been dropped for the likely probability that a battle royale mode will come to Call of Duty: Modern Warfare in March. The most recent suggestion comes in the form of an emblem image for an upcoming event.
While a set of leaks and teases had preceded it, Call of Duty: Modern Warfare's in-game store was updated with a variety of brand-new bundles. One of the bundles includes something known as the "Toxic Event."
Titled the "Hazardous" bundle, it will run those interested 1,500 COD Points, which equates to $15. It includes two blueprints for the AX-50 sniper and the M1911. Additionally, the bundles adds a charm and has the Toxic Event emblem. The curious emblem can be seen below.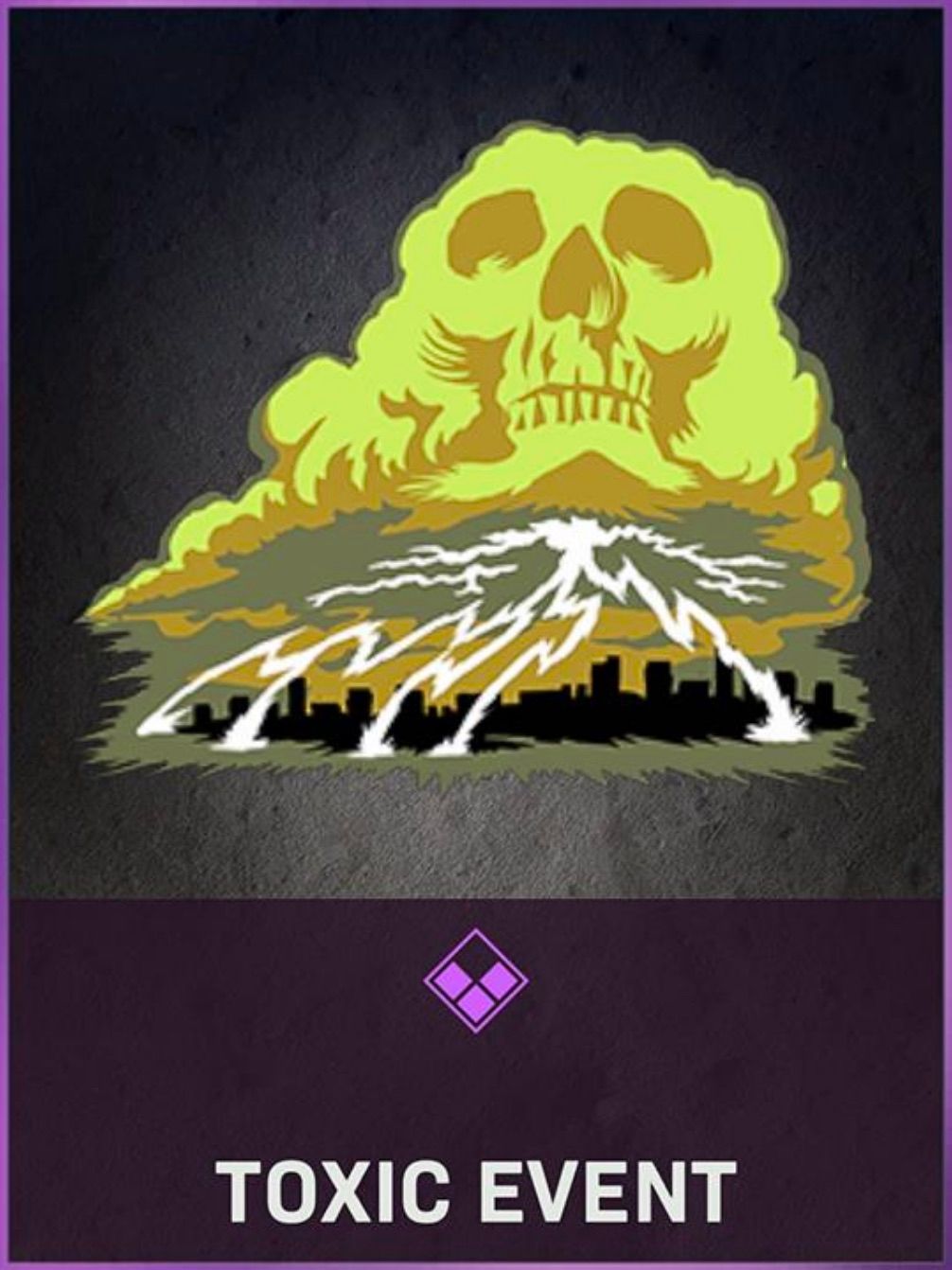 As seen above, the emblem is fitting of the event's name. A gaseous, green cloud, topped by a cloud in the shape of a skull, enshrouds a city in the image. There are white streaks that sort of resemble lightning, which could signify weather events. This is especially prominent because many believe the battle royale mode will feature a poisonous cloud as the closing circle that shrinks the arena. However, these exist likely to just add emphasis to the destructive force of chemical warfare, especially as seen in the game's campaign.
At this point, the chances that a battle royale mode won't soon come to Call of Duty: Modern Warfare are slimmer than the opposite. From a leak projecting that the mode will support up to 200 players to key art that had revealed the mode's name, many indicators are pointing to an eventual battle royale mode.
Also, publisher Activision taking action against those who leaked it also sends the message that the leaks have been legitimate. Otherwise, the trailer recently released for Season 2 spells out Infinity Ward's clear intention to add a battle royale mode to Call of Duty: Modern Warfare.
For those tired of having to get their Call of Duty battle royale fix through Call of Duty: Black Ops 4, the projected March launch window probably can't come soon enough. A player count of 200 is quite ambitious, so it will be interesting to see how well Infinity Ward pulls it off in Modern Warfare.
Source: Read Full Article