Michael Jordan Gives "Crying MJ" Meme Recognition During Kobe Speech
During a heartfelt speech about Kobe and Gianna Bryant, NBA legend Michael Jordan cracked a joke about the infamous "Crying MJ" meme after welling up with tears. The memorial event, "Celebration of Life for Kobe and Gianna Bryant," was held at the Staples Center in downtown Los Angeles – the entire arena packed with those who wished to honor the pair.
Taking stage after a brief introduction from Jimmy Kimmel, MJ didn't last long before understandably succumbing to his emotions. "Now I'm going to have to look at another crying meme," he quipped while regaining his composure. "I told my wife I wasn't going to do this, because I didn't wanna see that for the next three or four years." Clearly, the crowd knew exactly what he was referencing as they instantly broke out in laughter and applause.
The meme originated from a different speech Michael gave in 2009 during his induction into the Naismith Memorial Basketball Hall of Fame. After a few years, the photo of the crying NBA star grew to become an internet sensation. Memers superimposed the picture on a variety of sports-related failures and tragedies.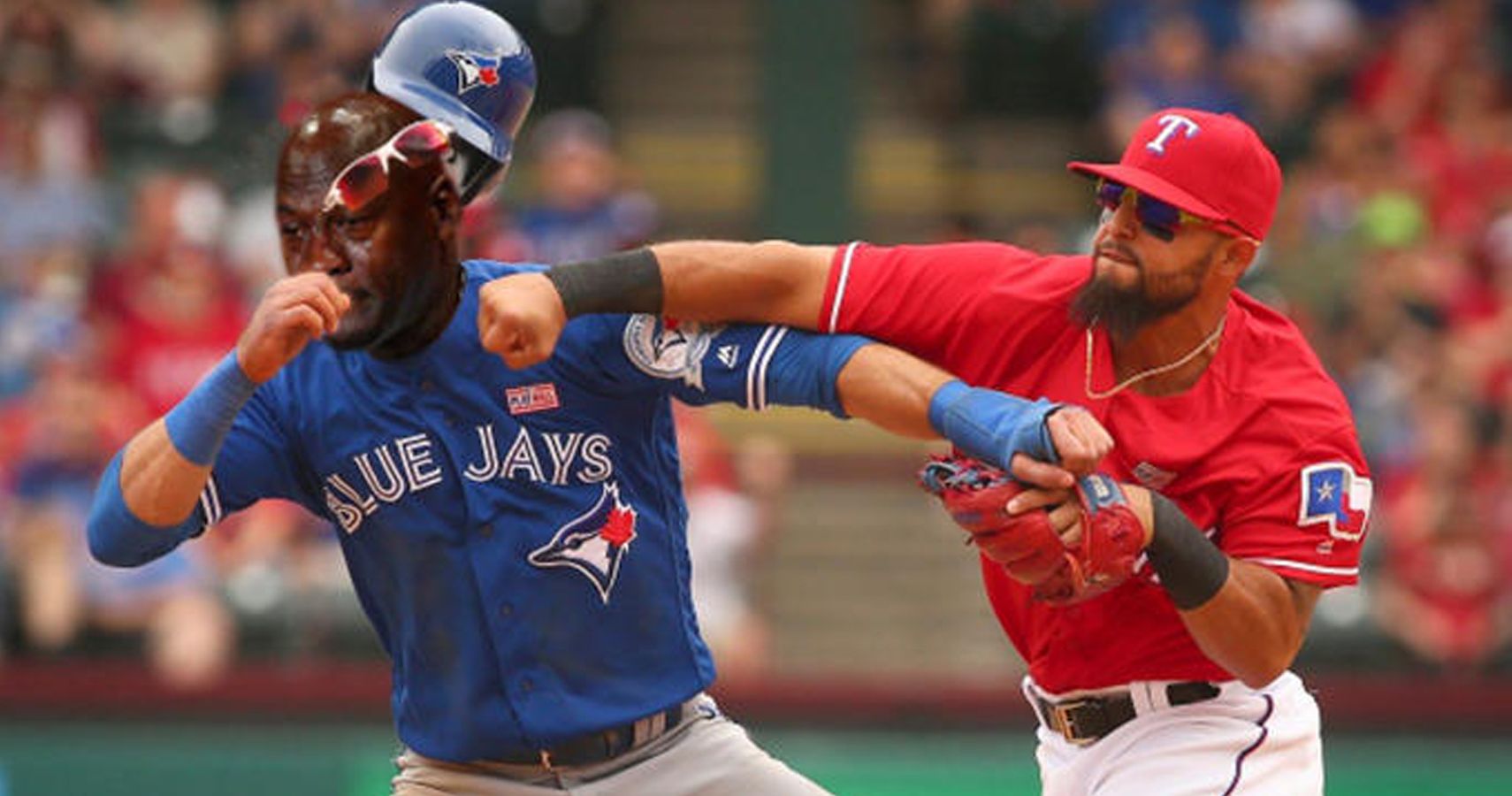 Even former President Barack Obama described Michael Jordan as "more than just an internet meme" in reference to Crying MJ.
Overall, the humor used by Michael was well-received by the large audience at the Staples Center.
Fellow basketball icon Shaquille O'Neal undertook a similar approach, recalling a comedic interaction he had with Kobe. Apparently, his time on the Los Angeles Lakers resulted in clashing ideas about teamwork.
Perhaps the most extreme case of using comedy in a eulogy would be John Cleese's words on the passing of Graham Chapman, a fellow member of the British comedy troupe "Monty Python." On paper, Cleese's speech seemed wildly inappropriate; However, it turned out to be a perfectly fitting way to remember the comedic genius that he was.
Essentially a universal truth at this point, rolling with memes and internet humor is almost always the most gracious path. The passing of Kobe and Gigi Bryant shocked the world, MJ no exception, and we appreciate both his humor and kind words remembering the pair.
Sources: Twitch, Reddit, YouTube
Source: Read Full Article