Metal Gear Solid 35th Anniversary Site Goes Live And No One Can Tell If It's An April Fool's Joke
A Metal Gear Solid 35th anniversary site has gone live and no one can tell whether it's an April Fool's Day joke or not.
The first Metal Gear debuted in 1987, which means that 2022 marks the 35th anniversary of the series. Any studio would see this as a cause for celebration, but Konami hasn't done much with it for some time now, so the appearance of a 35th-anniversary site has fans guessing whether it's even real or not.
The website, which can be viewed here, shows a pause screen-esque display that shows a 35th-anniversary logo, styled to look like the series' iconic exclamation mark. There's nothing else on the site right now beyond some links back to the Konami website and some trademarks at the bottom.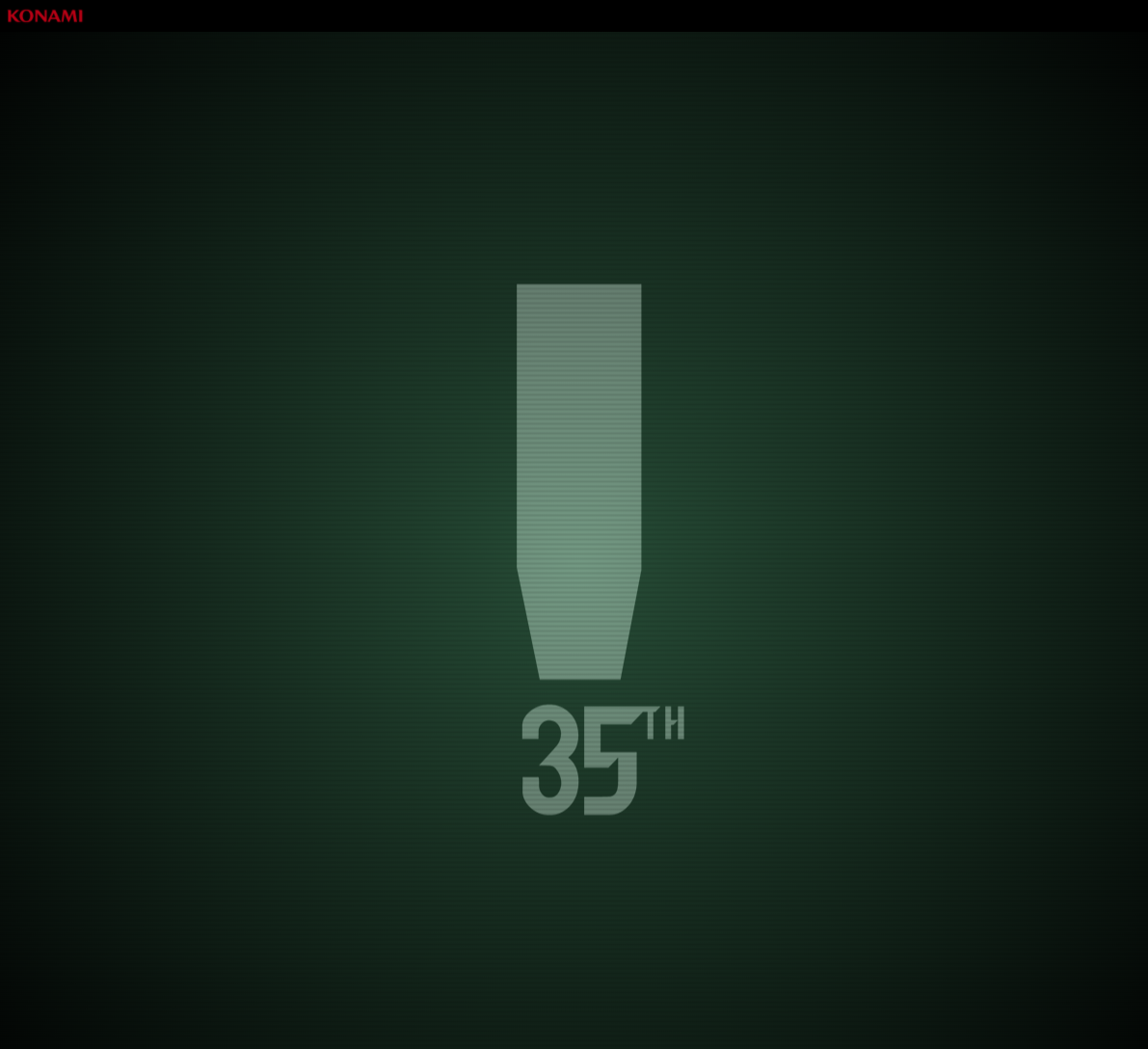 Although the trademarks and links to the Konami site make this seem like an official announcement, fans aren't convinced. Not only did the site pop up on April Fool's Day, but none of Konami's social media accounts have mentioned the site at all, leading many to believe it's just an elaborate prank.
This isn't the first Konami site to be taken over by a fan for a prank either. Earlier in the year, the Silent Hill website domain was purchased after being left dormant by Konami, and whoever bought it is now just using it to post memes about Pyramid Head every few months.
To think more positively, the website and logo do look pretty well designed and could very well be mistaken as something official. The presence of copyrighted information on the page also makes it seem a bit more authentic, but maybe that's exactly what they want us to think.
Although Konami hasn't done much with Metal Gear over the past few years, surely it would have something planned for the 35th? Recent rumours have suggested some kind of remake of the first Metal Gear Solid, but those have never come to pass, so it's just a waiting game to see if Konami do anything with the series this year.
See, this is why companies shouldn't post things on bloody April Fool's Day.
Source: Read Full Article