Man Of Medan Followup Little Hope Debuts Summer 2020
All horror fans wait with bated breaths of excitement (and fear) as the next installment in the Man of Medan series slowly surfaces, like the creeping darkness itself. Pulling back the curtain even further, Bandai Namco and Supermassive Games have finally announced that Little Hope will be making its fear-inducing introduction this summer with as much of a twisted and terrifying story as the last.
And, like its predecessor, Little Hope only invites more creepiness the deeper players slide into the fog-riddled world. Step aside Silent Hills, Little Hope is here to stay.
Initially revealed at the culmination of Man of Medan in the form of a not-so-revealing teaser, the sequel to the first entry in The Dark Pictures Anthology series will take players on an eerie road trip to a quaint and abandoned town aptly named Little Hope. The new narrative seems to not only emulate Silent Hills but likewise, Supermassive Games's highly successful Until Dawn, which motivated the developers to attempt their ongoing series. So far, it seems to be surviving quite well, as Man of Medan alone has been met with positive reviews, allowing Little Hope a lot of excitement.
Supermassive Games CEO Pete Samuels voiced his own anticipation in the presser:
"We've been delighted by the reaction from players and the success of Man of Medan as the first installment of The Dark Pictures Anthology. We really appreciate feedback from the community and the team remains committed to the goal of making each new installment deliver further thrilling horror experiences, with the next chapter, Little Hope, bringing an all-new and disturbing horror story to the anthology."
Disturbing is only but an understatement. The story this time around drags players into the recesses of a nightmarish town, one fueled by evil itself. Following four college students and their professor as they attempt to flee this twisted world, players will have to think on their feet and be extremely mindful of their actions, as each decision could eventually mean the death of a dear friend. Can they all escape, or will the darkness ultimately consume them? Only you can decide their fate. It is, after all, a choose your own adventure, so choose wisely…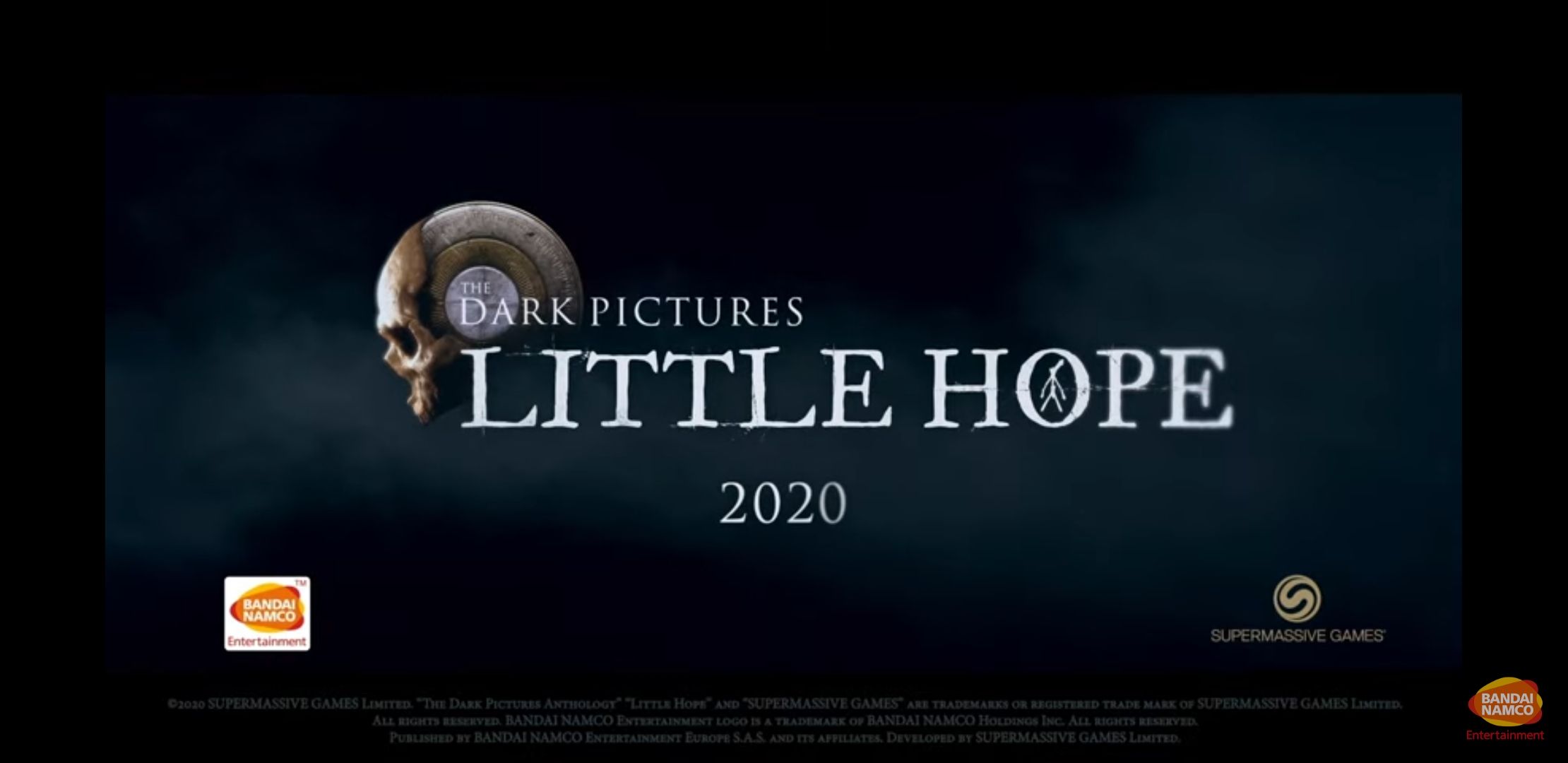 Given that Man of Medan was inspired by the urban legend of SS Ourang Medan, it will be interesting to see what real-world calamities and concepts Little Hope utilizes in its favor. No matter the case, it's sure to be both interesting and frightening in its own right. With no official date besides a simple summer release, anticipation brews at its most critical and, given that Man of Medan is a good 40% off in the PSN store right now, it's certainly a wise opportunity to revisit the deep and dark wonders of that nautical terror.
Despite its name, there's immense hope the future is dark and terrifying with this series.
Source: Read Full Article