Lego Star Wars: The Skywalker Saga To Launch Rogue One, Solo, And Mandalorian DLCs
Lego has been around for so long and become such a far-reaching brand that there is basically Lego everything at this point. Lego Mario, Lego Sonic, even Aloy is getting her very own Horizon Forrbidden West set later this year. There are Lego movies, and of course, for quite a while now, there have been Lego video games. However, none has been quite as ambitious as the next Lego title on the docket.
Lego Star Wars: The Skywalker Saga launches across multiple platforms on April 5, 2022, as clearly Lucasfilm Games couldn't wait an extra month and launch it on Star Wars the day. The game will allow players to relive and play through all nine of the core movies. It turns out elements from other parts of the ever-expanding Star Wars universe will be included too via DLC.
Characters from The Mandalorian, Rogue One, and Solo will all be included as paid DLC on and after launch. The Mandalorian Season One and Solo: A Star Wars Story character packs will both be available to buy on release day. The first Mando pack will include The Mandalorian, Greef Karga, Cara Dune, IG-11, Kuiil, and a non-playable Grogu. Solo's pack will include young Han Solo, young Chewbacca, young Lando Calrissian, Qi'ra, Tobias Beckett, and Enfys Nest.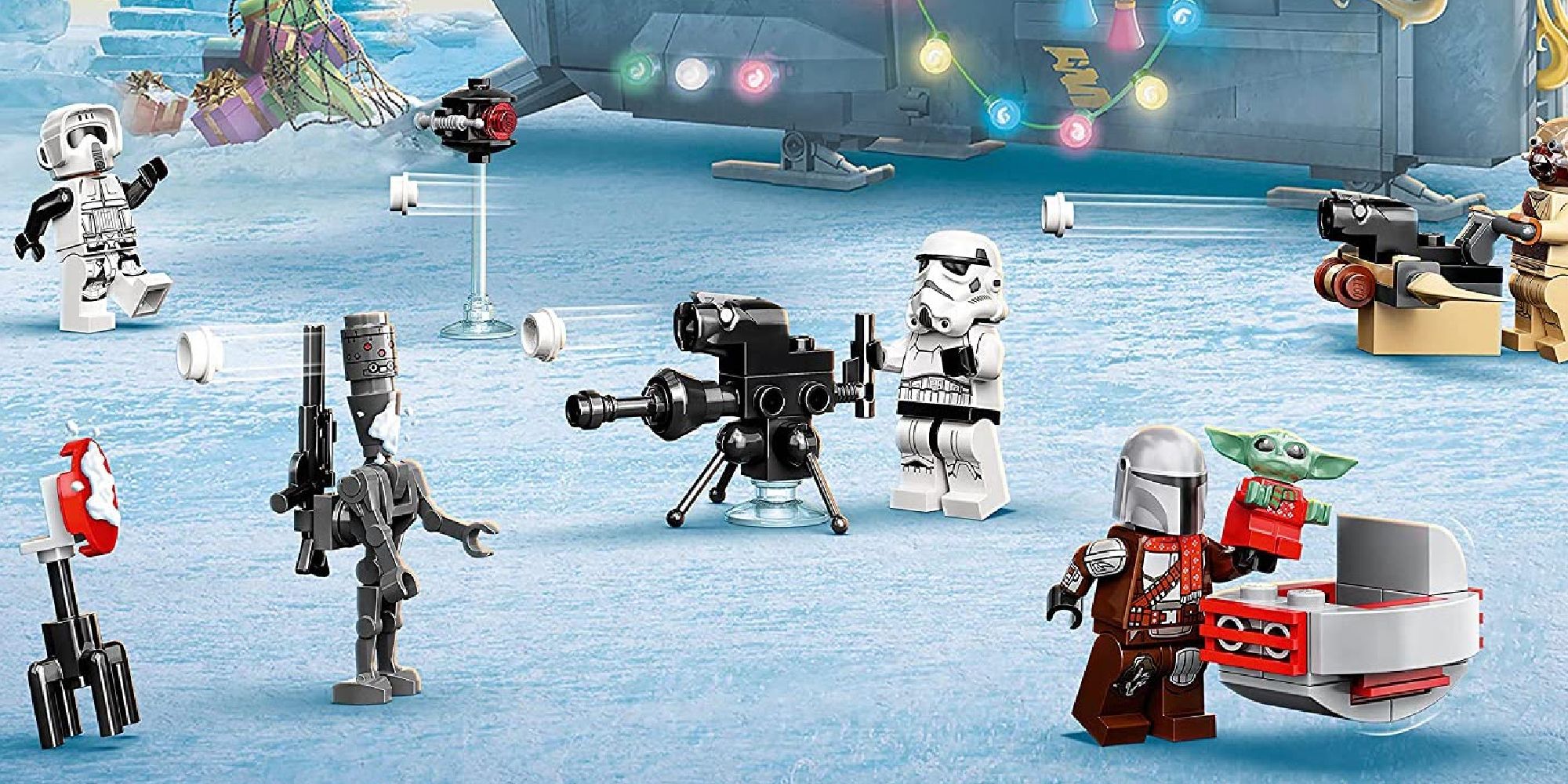 A number of classic characters from the core nine movies will also be available through DLC packs on April 5. Luke Skywalker, Princess Leia, Han Solo, Darth Vader, and Lando Calrissian via the Classic Characters pack, and Death Trooper, Incinerator Trooper, Range Trooper, Imperial Shore Trooper, and Mimban Stormtrooper in the Trooper Pack. The Trooper Pack will only be available at launch if you have early access to the game, and on May 4, 2022, for anyone who else who wants to buy it.
But wait, there's even more. On April 19, a Rogue One DLC pack will introduce Jyn Erso, Bodhi Rook, Cassian Andor, K-2SO, Chirrut Îmwe, Baze Malbu, and Director Krennic to The Skywalker Saga. A little more than two weeks later, Mandalorian season two and Bad Batch packs will bring in Ahsoka Tano, Boba Fett, Bo Katan, Fennec Shand, Moff Gideon, Hunter, Wrecker, Tech, Crosshair, and Echo. All packs can be bought by purchasing the Character Collection, or each of the packs can be bought individually.
Source: Read Full Article